The Comic Character I Created to Represent My Depression
---
I started Glop out of necessity. It came out of a point where I my struggles with depression had left me at rock bottom emotionally. This comic gave my mind a more constructive focus for my thoughts and made me reframe all the self-destructive thoughts I had in my head into jokes. Working on this comic gave me a reason to want to wake up the next day when I had none otherwise.
In my experience, I have come across far too many columns about overcoming depression or self-loathing that gloss over how horrific and painful being in the middle of a depressive downward spiral really is and oversimplify how to emerge from it. Those columns felt more like they were written by people who have never gone through depression for people who have never gone through depression and don't want to be brought down by reading something sad. Reading columns like this as my depression got worse only made me feel all the more inferior to everyone else. As if I was experiencing depression "wrong."
Glop is a much needed catharsis for me and despite its comedic exaggerations, it's a much more honest reflection of how my experience with depression has been.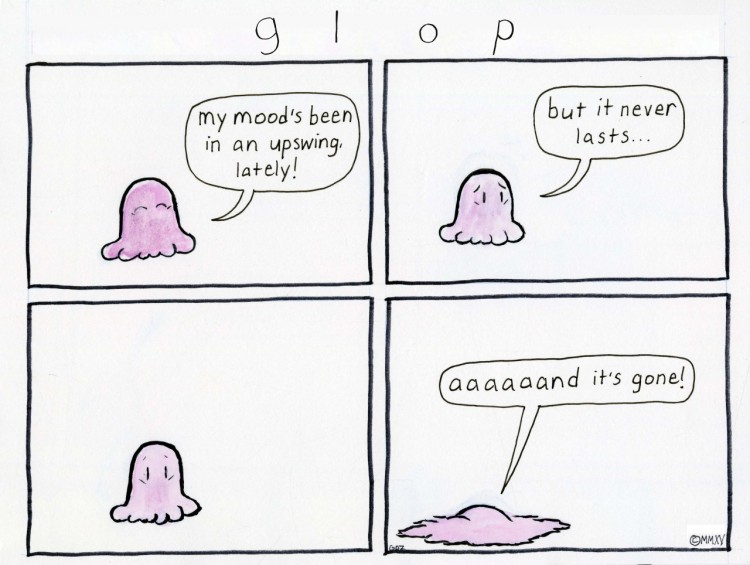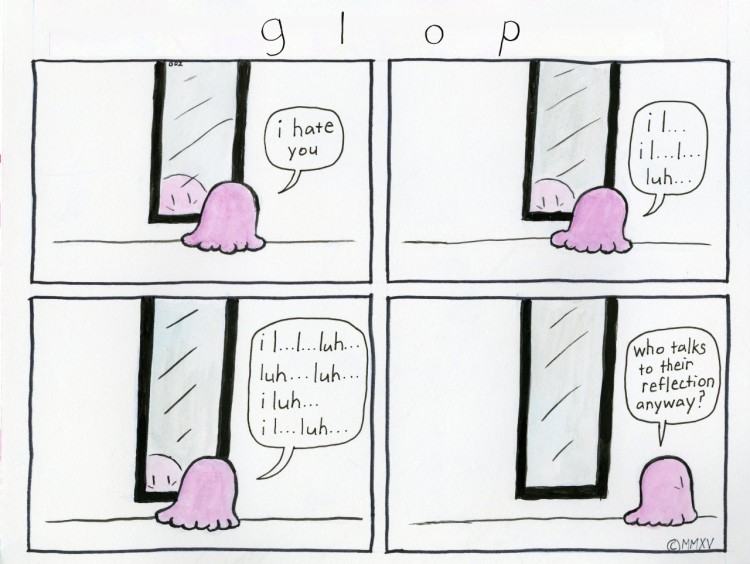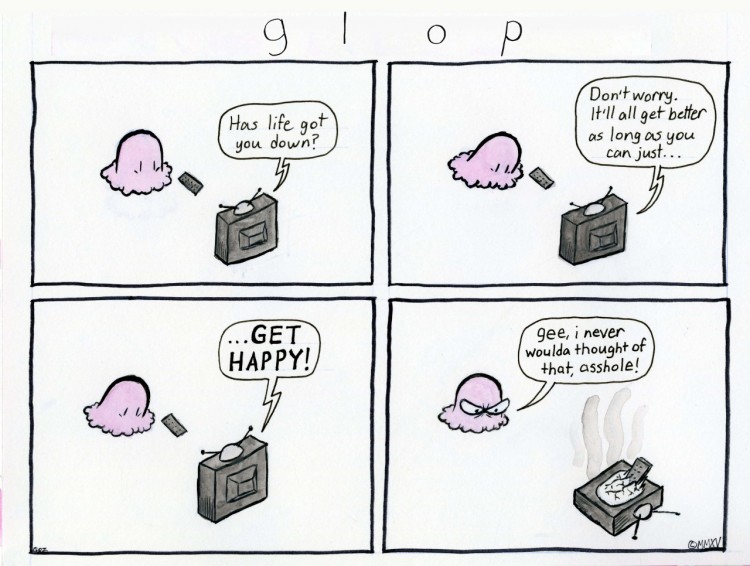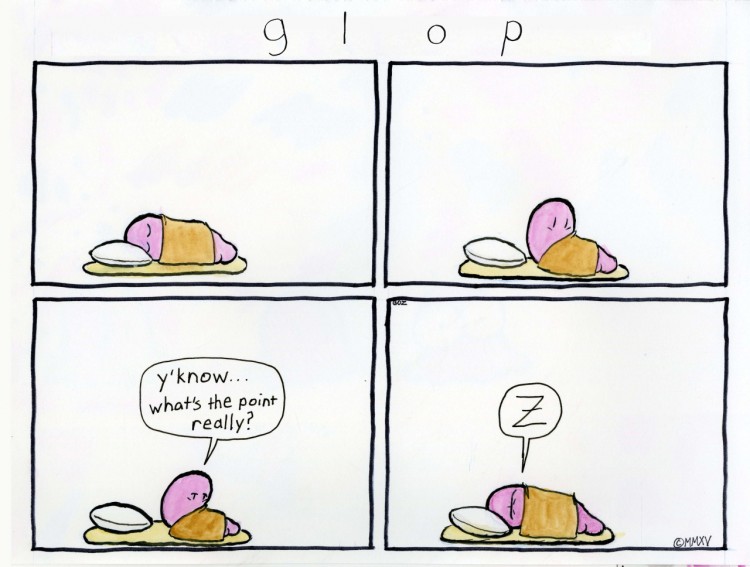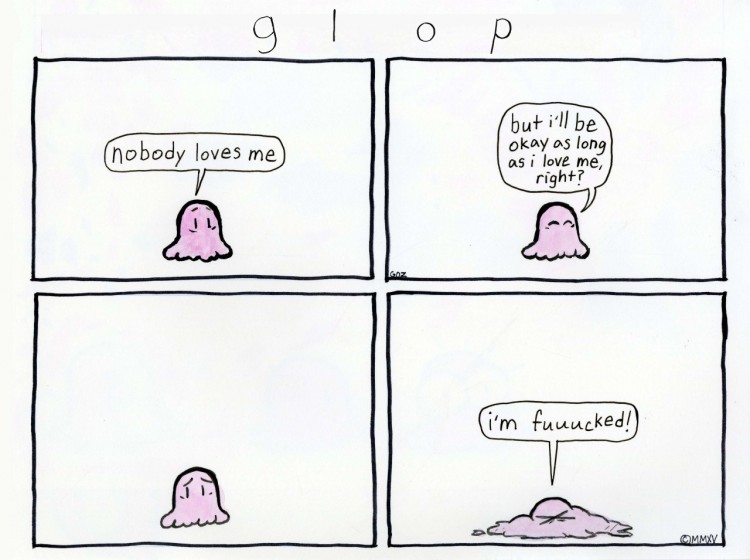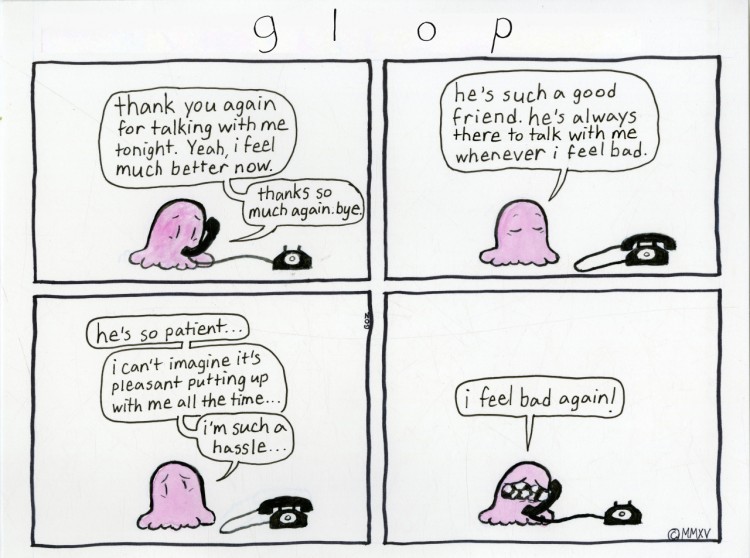 You can follow this journey on Tumblr.
If you or someone you know needs help, visit our suicide prevention resources page.
If you need support right now, call the National Suicide Prevention Lifeline at 1-800-273-8255 or text "START" to 741-741.
We want to hear your story. Become a Mighty contributor here.
Photos via contributor.