5 Fidget Toys for Compulsive Skin Picking
---
In the wake of spinner toys becoming well-known to the public, many people have heard of using toys like this for children with ADD/ADHD or autism. What most don't know is that fiddle (or fidget) toys can be helpful for children and adults in managing a host of mental illness symptoms.
With compulsive skin picking (dermatillomania) not being a household name, those with the disorder might not know how to manage their urges. With a lack of resources and education on this disorder and other body-focused repetitive behaviors (BFRBs), knowing what to do to abstain from this behavior can be overwhelming.
Since picking your skin is a normal hygiene behavior, if you have dermatillomania, it can be tough to heighten your awareness to a level where picking becomes a choice instead of a reaction — or seemingly the only solution to remedy the urges that will reoccur. The correct fiddle toy can be helpful in intervening on the urge if you catch it and combine it with other tools to cope with the anxiety of holding back.
Dermatillomania is an all-encompassing disorder that requires us to learn more about our senses, especially touch, to help move through the urges. Learning what textures stimulate or calm us can be important in determining which type of toy is best for us. Investigating the emotional rewards of picking can lead to revelations regarding how the sound of a pimple snapping or the feel of a hair slicing its way out of our skin affects us. Although I am more reliant on barriers, these are the recommendations for skin pickers that can satisfy some sensory or stimulus needs:
Fidget Toys to Help People With Dermatillomania
1. Fidget cube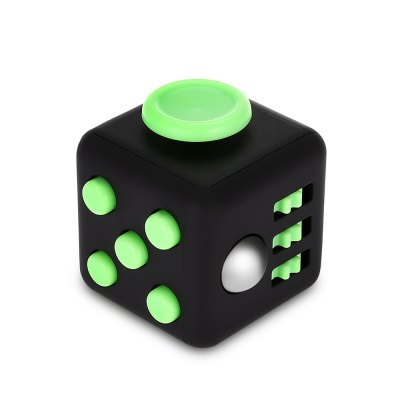 Usually in the form of oversized dice, a fidget cube can keep your hands busy if you are drawn to the clicking noises that come from pressing buttons. The repeated motion of pressing buttons comes close to emulating the action of skin picking at pimples. (Bubble wrap is a great alternative!)
Our pick: fidget cube
2. Spinner ring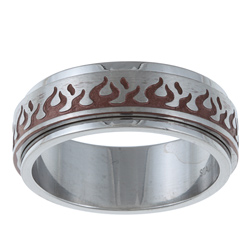 This is helpful in public if you don't want to draw attention to carrying around a toy — especially if you are a hand or finger picker. Instead of finding jagged skin to remove, the cool sensation of a metal spinner ring can remind you to move your fingers toward it to fiddle with.
Our pick: spinner ring
3. Stress balls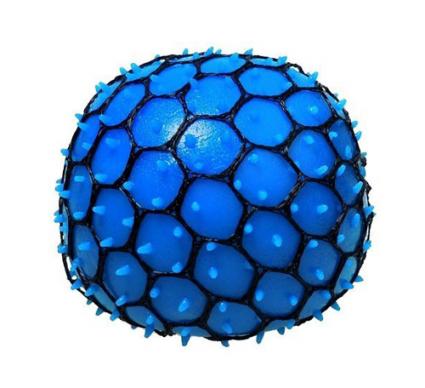 With stress balls being known to relieve tension, the ones that create squishy/fart noises can engage a few senses to take your attention away from a skin picking trigger. If you can't find one with sound, a mesh ball that makes the material poke through upon squeezing can be visually stimulating. Bonus points for finding prickly balls that can heighten our awareness with touch.
Our pick: stress ball
4. Slime
While messier than any other choice on this list, slime can be amazing to get your hands fully engaged with another activity. The slow and controlled motion of molding it can release anxious energy. It is also fun, easy to customize and can easily turn into an activity instead of a fiddle toy. (Or search YouTube to see videos of it being played with along with ways to make your own at home!)
Our pick: slime kit
5. Edamame key chain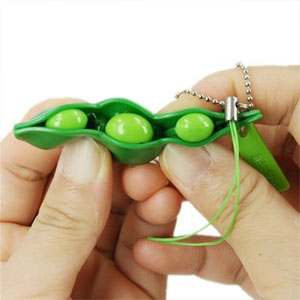 One of the best toys to have on hand for dermatillomania is an edamame key chain. With its rubbery casing, you can squeeze each of the three pods in several short directions to get a cathartic feeling similar to releasing pus or hair from under your skin.
While fidget toys aren't a cure for dermatillomania, they can help prevent some urges from manifesting, even if they can't take away the urges permanently. 
Our pick: edamame key chain
Getty image by DragonImages
Originally published: November 15, 2017