25 Life-Changing Apps for People With Disabilities
---
Over the years, I've downloaded and tested hundreds of apps. I've tried to stay up-to-date on the latest ones that help me look and feel my best as a mom, wife, and woman living with disabilities.
What follows is a list of apps I'm loving and think will be helpful —and even life-changing — for others with disabilities.
Most of the apps are completely free, though some charge a small fee for upgraded and premium features. You can check them out below: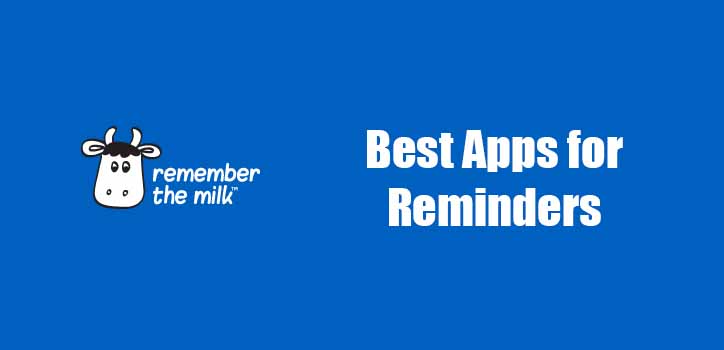 Many of us with chronic conditions understand all too well what brain fog is. We've all been there: struggling to remember if you took your medication, or spending 20 minutes looking for the reading glasses that were actually on your head the whole time. It can be exhausting!
If you struggle with brain fog, then this is the app for you as it will help you to better manage and remember all those little things (and the big ones) you tend to forget. It also syncs with all of your devices and allows you to share tasks and lists with others.
Download it for free here.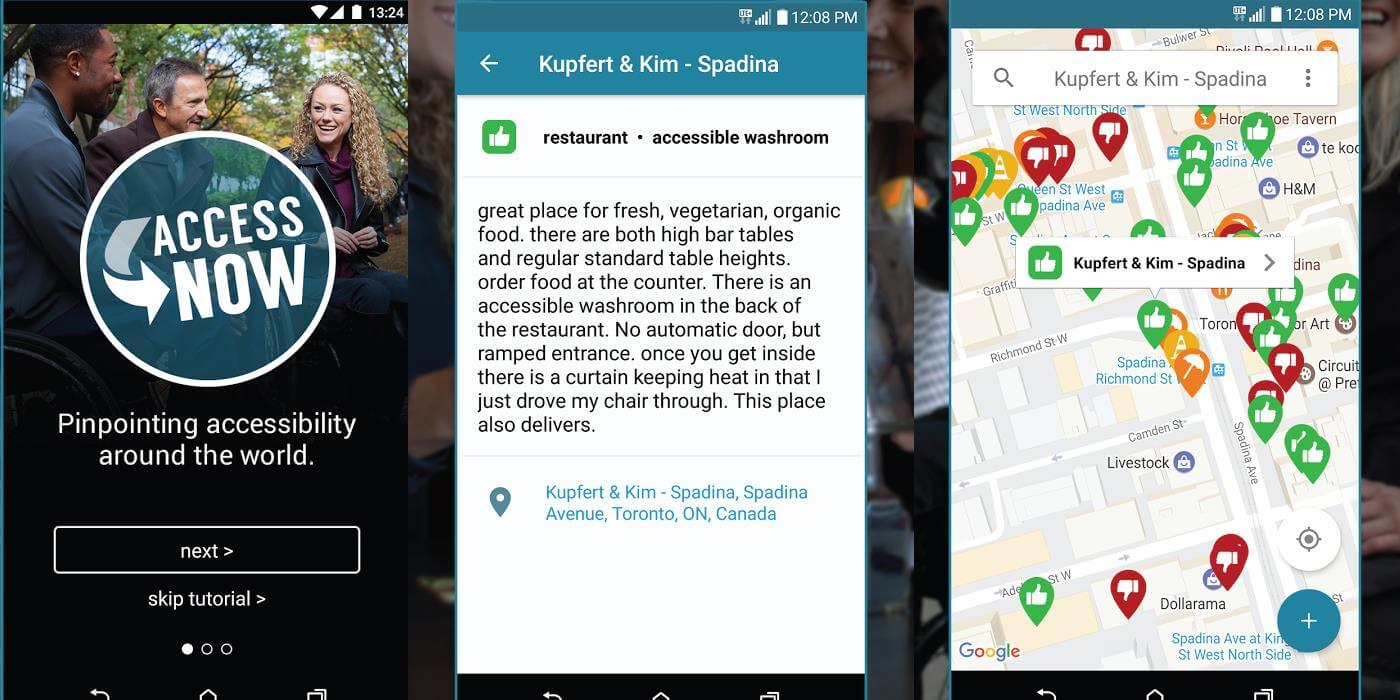 With Access Now, you can look up places like restaurants, museums, bars, stores, and attractions and see if they're accessible for people with physical disabilities.
The app crowdsources information about the accessibility of establishments and then places pins on a searchable map, with colour codes indicating their level of accessibility. You can even filter your view by color, proximity, and type of business.
Download Access Now for free here.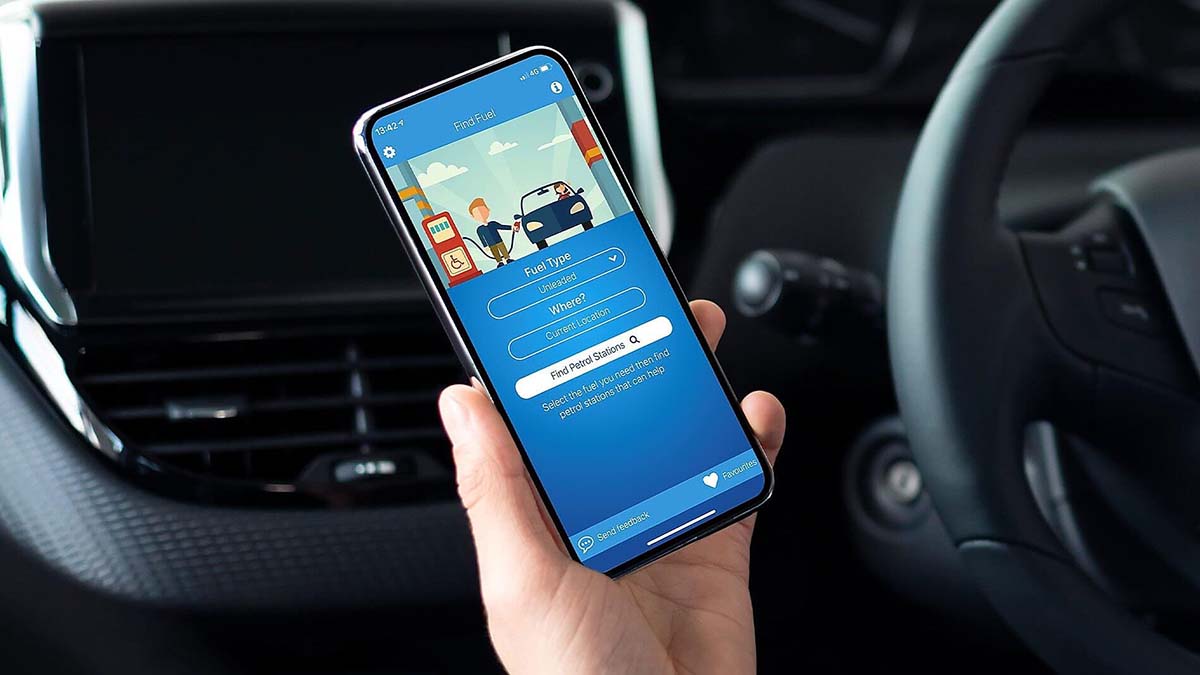 For those who are all about getting up, getting out, and not letting your disability prevent you from living life to the fullest: this app helps drivers with disabilities find and get assistance with pumping gas, checking tires etc.
Use the app to search for and choose a gas station near you using the list view or map displayed. The app will then contact the gas station to see if they can assist you. Once you arrive, the app notifies the attendant that you have arrived and shows you how many minutes it will be before someone can assist you. It even includes a rating system to help you choose gas stations that have provided great servive to others.
Download FuelService for free here.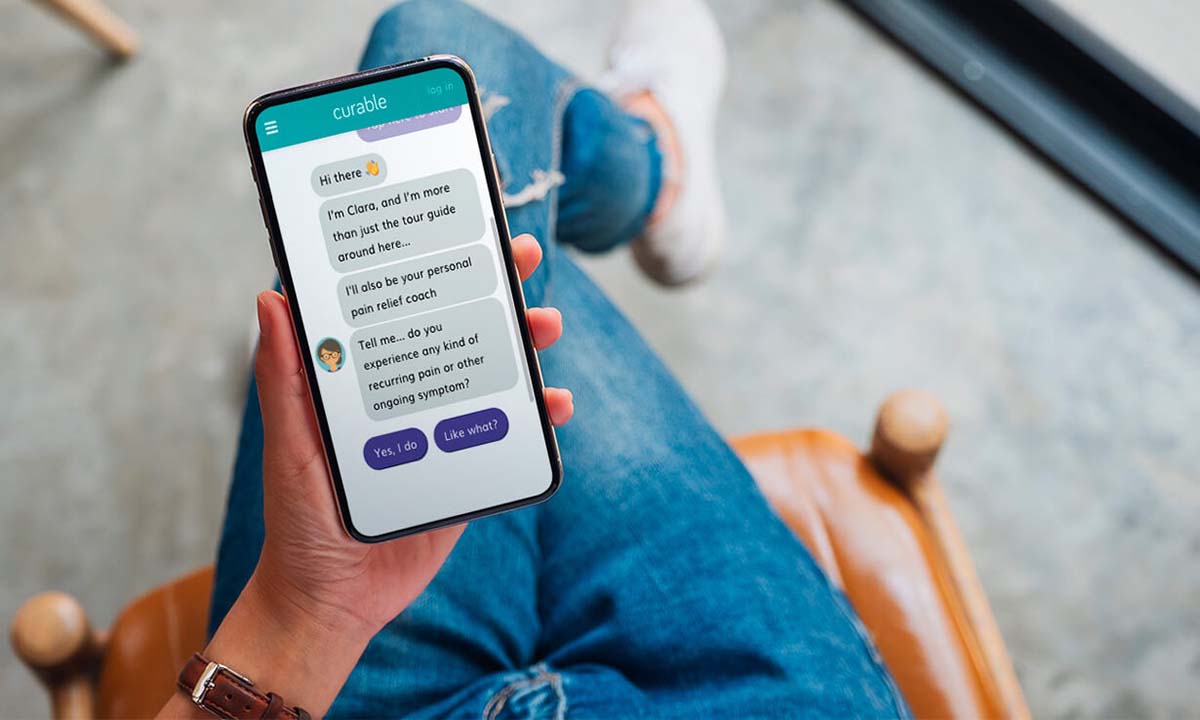 Curable is like having a reassuring best friend in your back pocket; her name is Clara. Clara, the virtual pain coach, interacts with you by sending text messages, activities, resources, and funny gifs. The app was created by people who struggled with chronic pain themselves, which is why it feels like you're interacting with someone who "gets it."
Using pain psychology and a biopsychosocial approach, the app helps users manage their pain. When you begin, Clara asks a series of questions to get insight into your pain and its causes. She then presents 5-to-20-minute exercises, like guided meditations, visualizations, and activities that help you to better manage your pain. The Curable data indicates that "70 percent of people who use the app for 30 days or more report some physical relief," with half of those saying their pain is "much better" or "completely gone."
The free version of Curable offers 13 introductory audio lessons. Although the app is not a "cure" for chronic pain, its benefits may be worth the small monthly fee giving you access to all of its features.
You can download Curable here.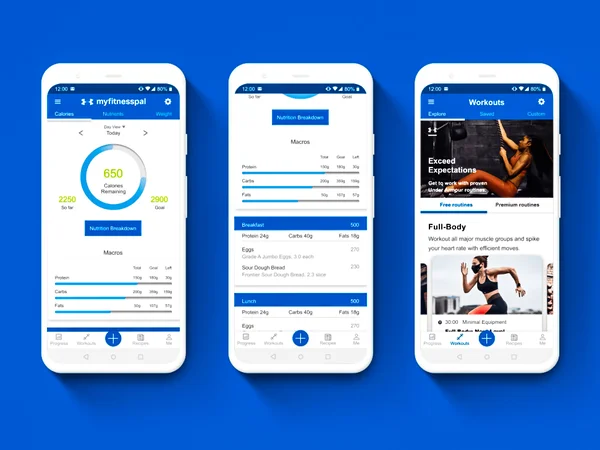 Because of my history with body image issues (my parents which you can read about here), I try not to be obsessed with numbers on a scale. Instead, I try to focus on when I'm hungry, what I eat, and how much I move throughout any given day. I use the app to track my nutrients, water intake, workouts, and overall health. It helps me stay mindful and fit.
My fitness pal also syncs with my Fitbit. I love that it knows the nutritional info of many restaurant dishes.
Download My Fitness Pal here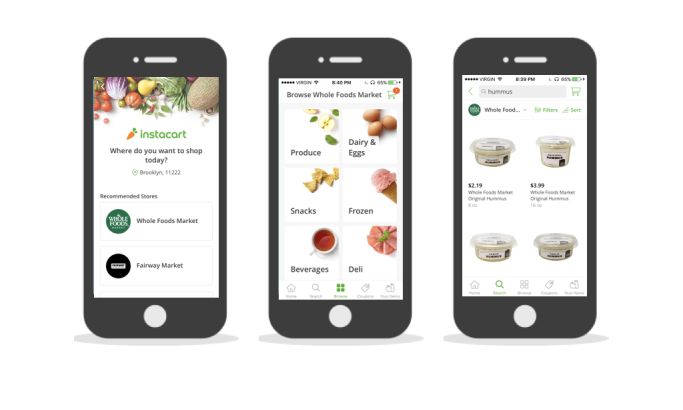 If you have read my posts and follow me on Instagram or Facebook, you know I'm not exactly a cook. One of my justifications for not cooking (more like excuses) is that I detest grocery shopping. For me, it is more of a preference thing, but for other people living with chronic conditions and/or limited mobility, going grocery shopping and other errands can be difficult and draining.
There are several home-grocery delivery services and apps available, but Instacart has the largest variety of stores and the largest coverage area in the US and Canada. The app is free to use with a small service charge (5% at this time), and after selecting your items, a personal shopper will deliver them right to your front porch or kitchen counter.  You can choose items from grocery stores, pet stores, pharmacies, and even Costco without a membership.
With Instacart's paid plan, there's no service charge and you can shop from multiple stores within the same order and get everything delivered within two hours of ordering. Although using Instacart obviously costs more than going to the stores yourself, it can be a life-changing convenience for anyone and essential for some people with disabilities.
You can download Instacart here.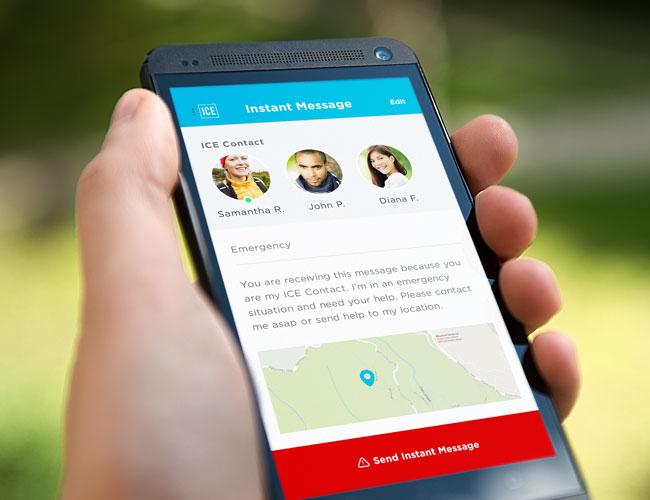 For anyone with medical conditions and even for those without, the ICE (In Case of Emergency) app is a must have personal injury prevention tool for any emergency situation. After storing all your personal and medical information on the app, first responders and others can access your medications and other pertinent information if you are unable to share it directly.
You can also set up the app to send direct messages to loved ones and friends when you're in an emergency situation even if your phone dies or you lose service.
Download the free ICE personal safety app here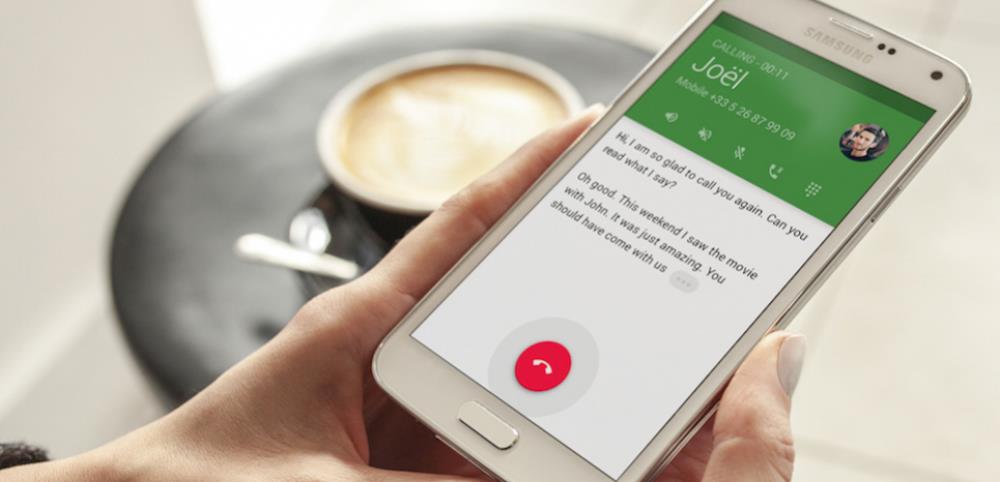 This is an awesome app designed to help deaf people and those hard of hearing, communicate by phone. Voice messaging with a deaf person is usually one-sided — the deaf person talks and the individual on the other end of the line can only listen. This app changes that by using voice recognition technology to provide a real-time transcript of what the other individual is saying. Pretty cool right?
Download Roger Voice here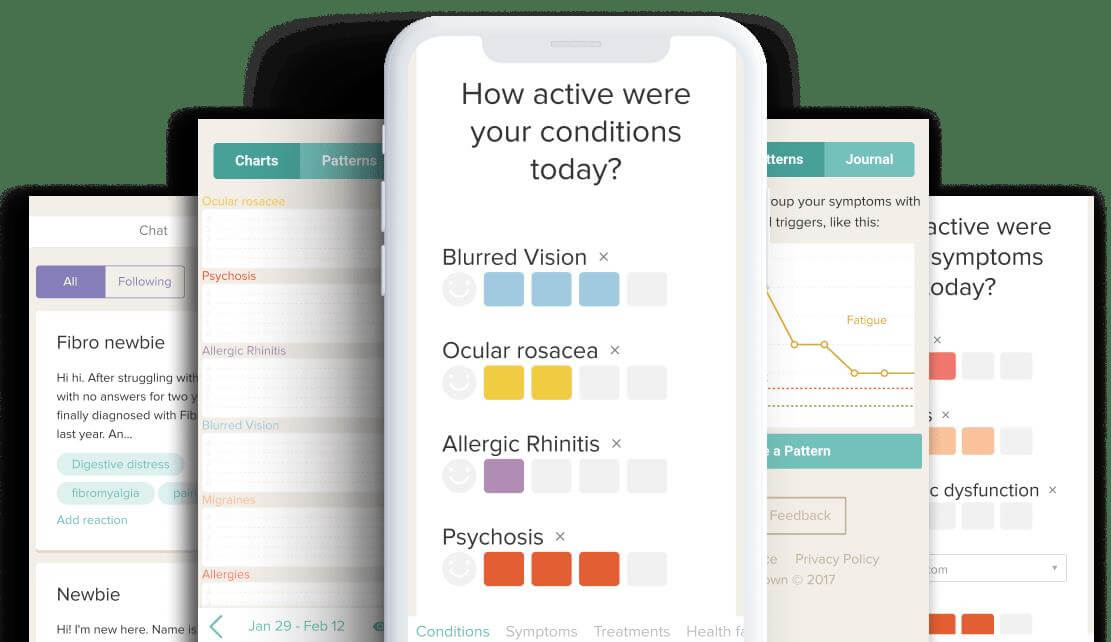 Flaredown was made for people with chronic illness as a way to track symptoms, medications, treatments, and reactions; track triggers; and connect with others who have similar conditions. Using the app, you receive notifications to "check-in" daily and give brief updates on your health and the factors affecting your health each day.
There are also places where you can easily note other important parts of your day, such as what you ate, what the weather was like, and any activities or events that took place.
Download Flaredown for free here.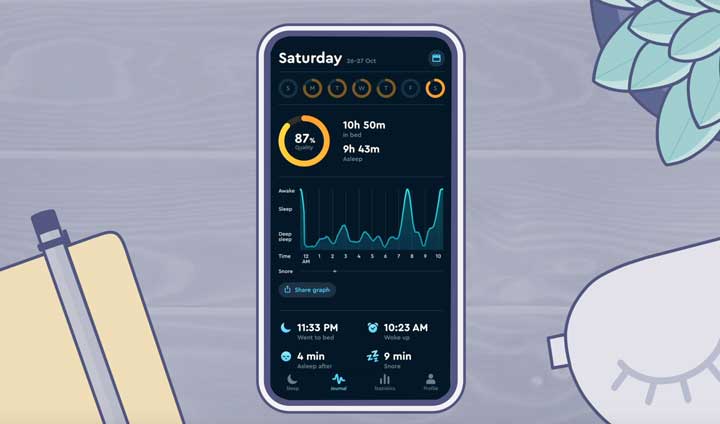 Sleep is so important to our overall health and well-being! If you don't get enough sleep every night, your body will have a hard time healing and repairing heart and blood vessels, balancing your hormones, and maintaining your blood sugar levels (among many other issues). And one of the best ways to get a good night's rest is to understand the reason you weren't getting any in the first place. Sleep Cycle tracks your quality of sleep, as well as your sleeping heart rate.
Throughout the night, the app monitors your sleep patterns, making note of any disruptions like snoring or sleep talking. But its most unique feature is that it wakes you up during your lightest sleep phase in the morning, making you feel well-rested and ready to tackle the day.
Download Sleep Cycle for free here.
 11. Assistive Touch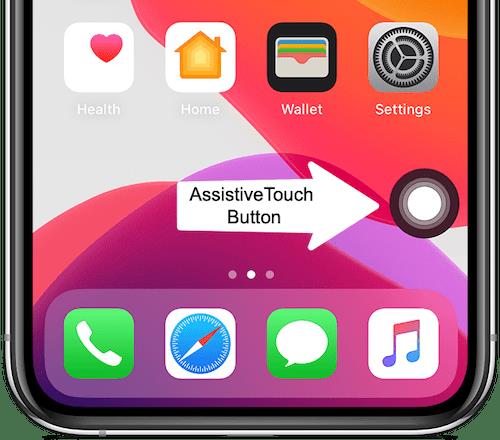 AssistiveTouch is already an app built into most updated smart devices. This feature helps people with physical disabilities perform functions like pinching, swiping, and using Siri.
Depending on your dexterity and fine motor ability, you can set AssistiveTouch to customize your actions. You can choose to do a single tap, a double tap or a long press. It's even possible to create your own gestures, recording any type of movement you want to perform. I'd love to be a fly on the wall watching you come up with one!
To Turn on Assistive Touch on Apple Devices:
Go to Settings > General > Accessibility > AssistiveTouch, then turn on AssistiveTouch. Or just tell Siri "Turn on AssistiveTouch!"
To Turn on Assistive Touch on Android Devices:
Go to Settings > Tap Accessibility >  Accessibility
Turn Accessibility Menu shortcut on. To accept the permissions, tap OK. To change your shortcut, tap Accessibility Menu shortcut.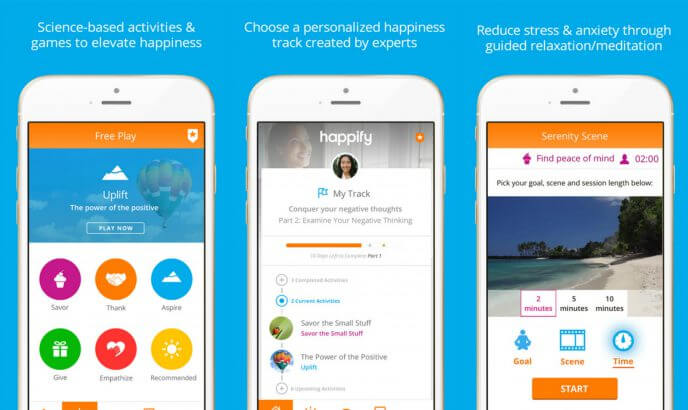 We all know how easy it can be to feel down and negative when you have a disability and/or a chronic condition. Many of us struggle with body image and low self-esteem issues.
The Happify app aims to shift your mindset to a happier one using a variety of fun games and activities designed by a former successful video game creator. It uses a combination of mindfulness, positive psychology, and cognitive behavioral techniques to give you the tools to help you take control of your thoughts and feelings.
When I worked as a therapist with adolescents and women, I used many of the techniques found in this app and noticed dramatic improvements. I believe that we can learn to think differently, and this fun app can help you practice. Plus, after four to six months, "86% of Happify users reported an increase in overall happiness."
Download Happify for free here.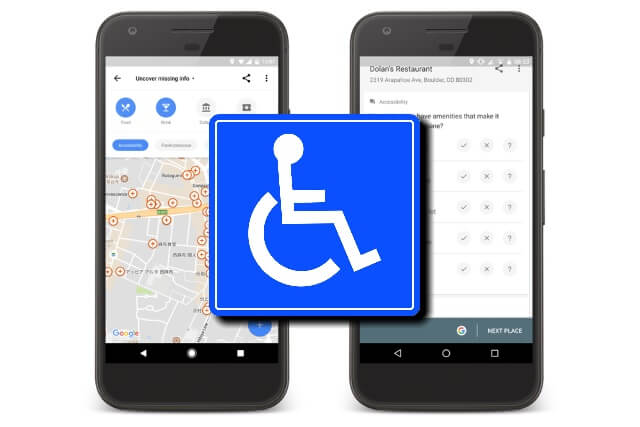 One of the most used apps for GPS navigation is without doubt Google Maps. It offers street maps, street views, aerial photography and satellite imagery to visualize any place. It also gives information on traffic and on public transportation and plans your route according to the mode of travel.
Users can even zoom in on streets to see if the curbs are lowered, an essential point for people in wheelchairs who want to get around in the city.
The app can be extremely helpful if you are a  wheelchair user with several features especially designed for you showing the exact locations of elevators and ramps in an area. You just need to select the "wheelchair accessible" option when you're planning your route. If using public transportation, Google Maps can even inform you on which modes of transport might work best for you.
You can turn on the new "Accessible Places" feature to have wheelchair accessibility information displayed in Google Maps. When Accessible Places is switched on, a wheelchair icon will indicate an accessible entrance and you'll be able to see if a place has accessible seating, restrooms or parking. If it's confirmed that a place does not have an accessible entrance, Google maps shows that information as well. Whether one wants to shop or eat at a restaurant, people with mobility challenges can easily find which places are accessible by doing the following:
On your smartphone or computer, open Google Maps.
In the search bar, enter your destination.
In the list of results, click the location you want.
Click Directions and then Transit Transit.
Click Options.
Under "Routes," click Wheelchair accessible.
Choose your route.
Download Google Maps for free here.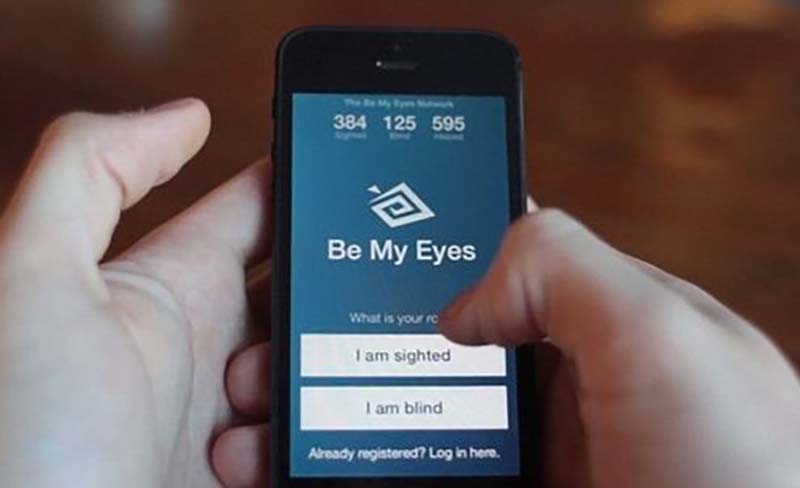 Be My Eyes is a global community that connects people who are blind or have low vision with sighted volunteers. On the app, volunteers assist blind and low vision users through a live video connection and work together to tackle challenges and handle a wide range of tasks.
The app harnesses the power of generosity, technology, and human connection to help blind and low vision people lead more independent lives. For example, a vision impaired user of the app can connect while at a grocery store for help reading the finding products, or when shopping for clothes and matching colors or patterns.
Download Be My Eyes for free here.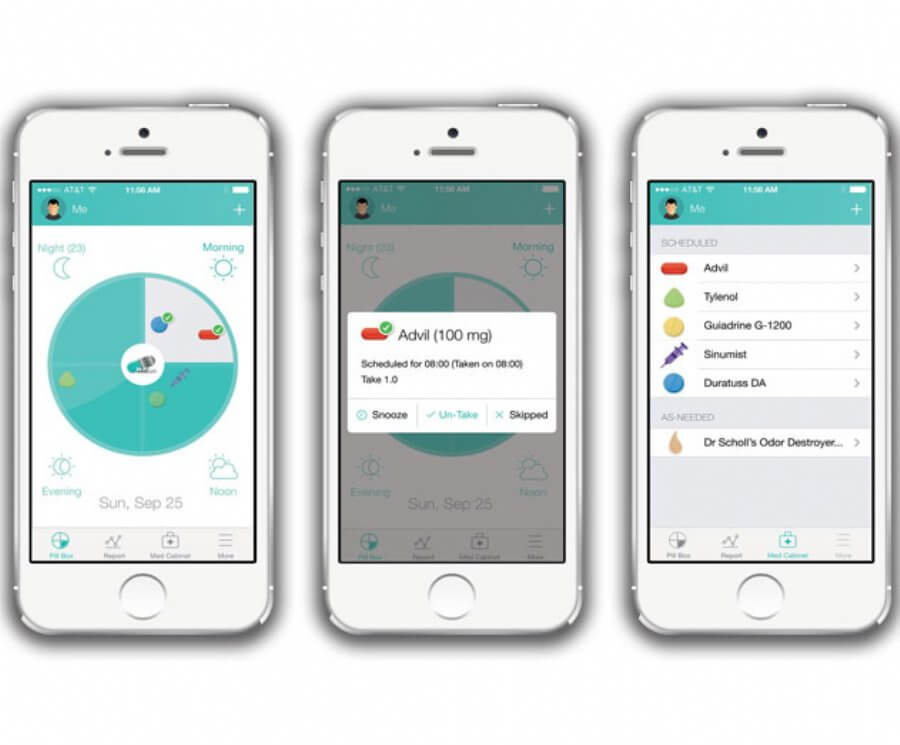 People with chronic conditions and illnesses may have a lot of prescriptions. Although I do not use this app personally, it comes highly recommended by a friend of mine who struggles with remembering to take her pills and refill them due to brain fog from MS.
This medicine reminder app is simple to use and can also help a mom or caregiver manage numerous people's medications thanks to multiple profiles. It also tracks your prescriptions and reminds you when it's time for a refill.
Download Medisafe for free here.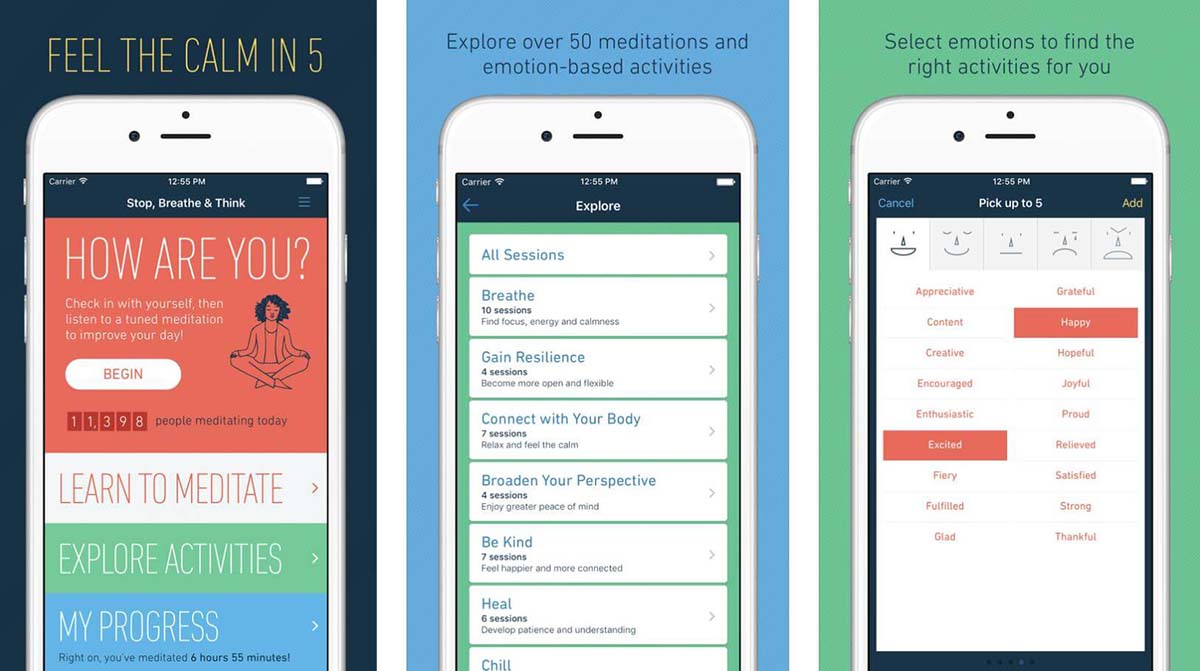 There are a ton of meditation apps out there to try. I am not the hippie dippy type, but I definitely believe in the positive effects of conscious breathing and mindfulness, and can use all of the help I can get with both. One of the reasons I like the Stop, Breathe & Think App is that it works hands-free with Alexa, which is truly one of the best tools for anyone with physical challenges.
As soon as you open the app, it dims the screen for 10 seconds, which helps you immediately relax. The app then helps you assess your emotional and physical status and generates optional exercises and videos based on your results. There are also a ton of free guided daily meditations. I'm loving this app and use it alternately with Happify mentioned above.
Download Stop, Breathe, Think here.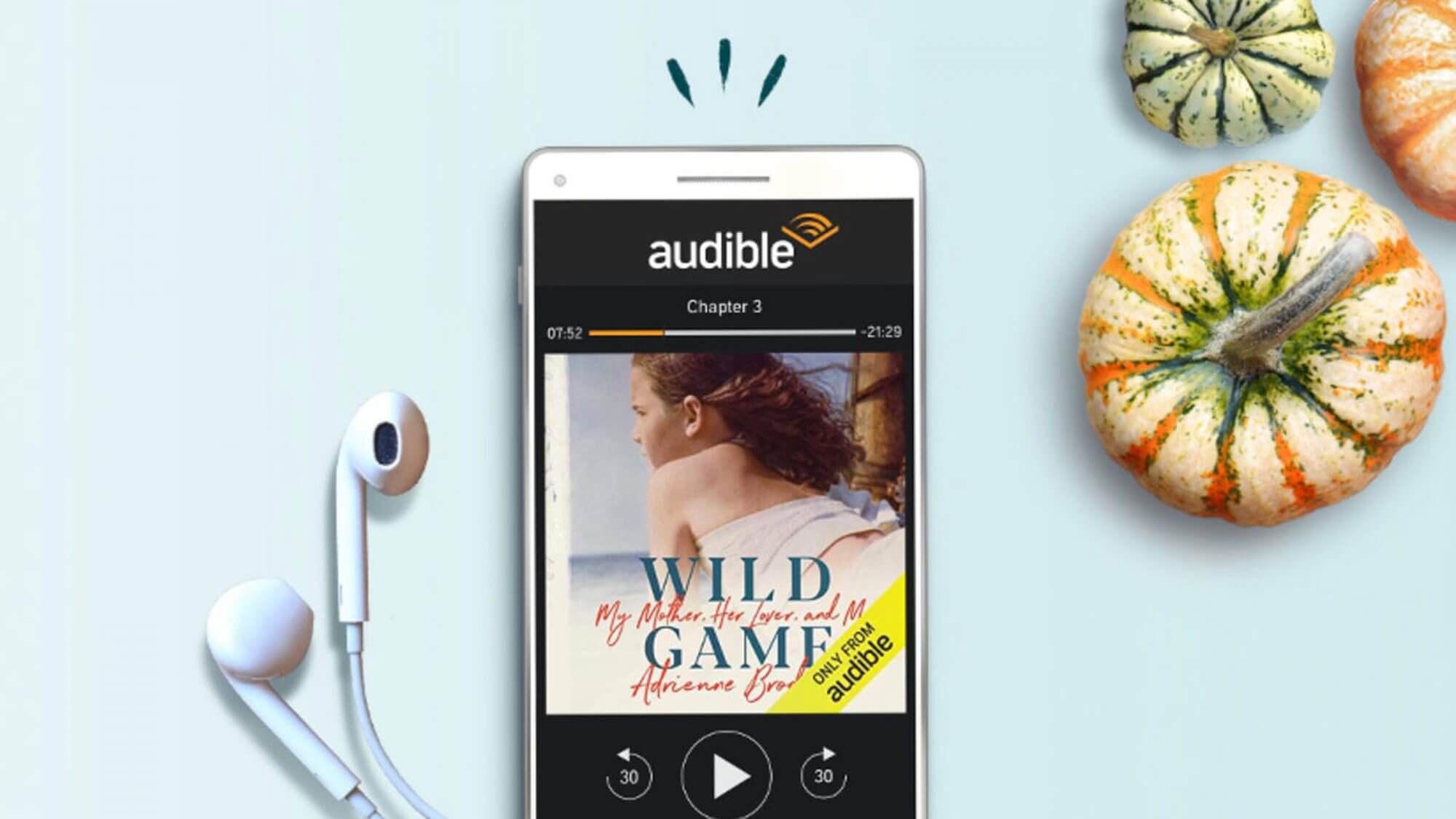 I have been in a book club for over 10 years but rarely find the time to actually read any of the books. I show up for the socialization and wine part and then leave before the book discussion begins. Well, I'm gonna shock all of my book club friends this year thanks to Audible.
Audible's tagline is, "when you can't read, listen." And this is exactly what I do while driving to Target and doing other errands. I also use it via my Amazon Alexa or Ipad when I'm in my kitchen. In just seconds, you can download any type of book, podcast, TV program, or audio versions of magazines and newspapers. Obviously, this is helpful for people who are blind and visually impaired, but it is also great for those of us with fine motor challenges who have difficulty holding books and gripping pages.
Download Audible here.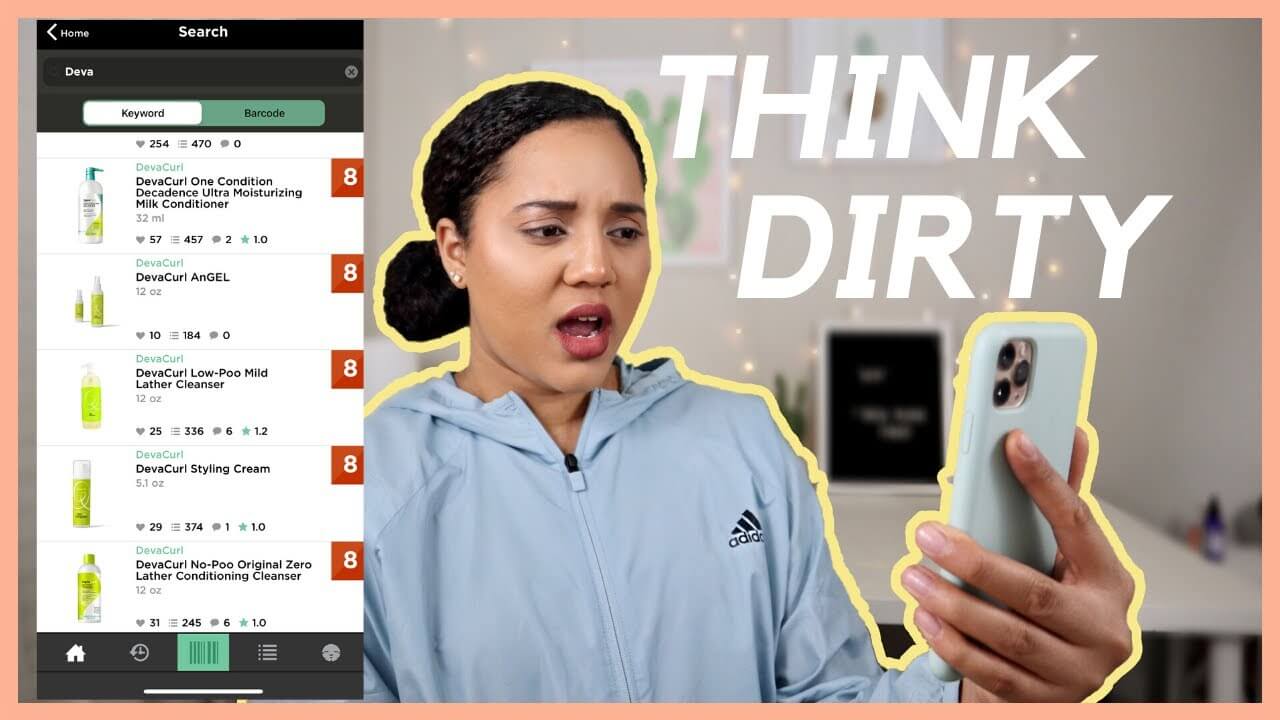 I have met many people in the online chronic illness and disease community who lead completely natural and organic lifestyles and believe strongly that the products we use can be toxic and serve to worsen our symptoms and conditions. I'm not giving up my diet coke habit anytime soon, but I can attempt to keep myself and my family clear of household toxins.
Think Dirty is designed to help people navigate their way through their beauty and personal care products and to find out which products contain harmful ingredients. You begin in your bathroom and use the app to scan the products you currently have. You will then receive a rating of how "dirty" your bathroom is on a scale of 1-10.
This app is a great source of information to open your eyes and see how harmful your everyday products may be.
Download Think Dirty here.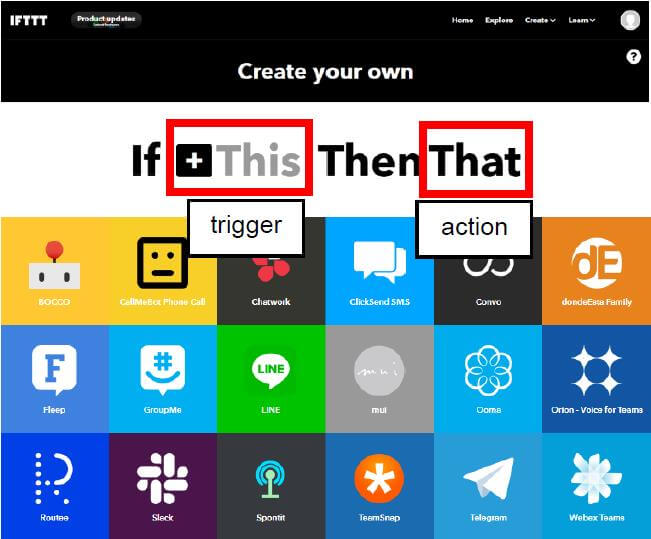 IFTTT, which stands for "If This Then That," derives its name from the programming statement "if this, then that." Even though the app wasn't specifically designed for people with physical disabilities, it can be a game-changer for many of us since its goal is to simplify everyday tasks by connecting all of your apps together; even social media apps.
Various tasks that people with disabilities may struggle with can be automatically done, such as setting one's home thermostat, reading emails aloud, and controlling everything in one's home with voice control and Amazon Alexa or Google Assistant. There are over 600 apps that can be connected to IFTTT, creating various combinations called "applets."
Using the app, you create "recipes" that look for a certain trigger and then perform a desired action. You choose from a huge list of "triggers" for the "this" part. For example, you can create a recipe to turn off all of the lights and the coffee maker when you leave your house.
These sorts of recipes can be beneficial to blind and/or deaf-mute people, people with mobility challenges, and those with weak fine motor skills. Basically, anyone for whom interacting with a device like a phone may be an extra step that they would like to avoid.
Download IFTTT here.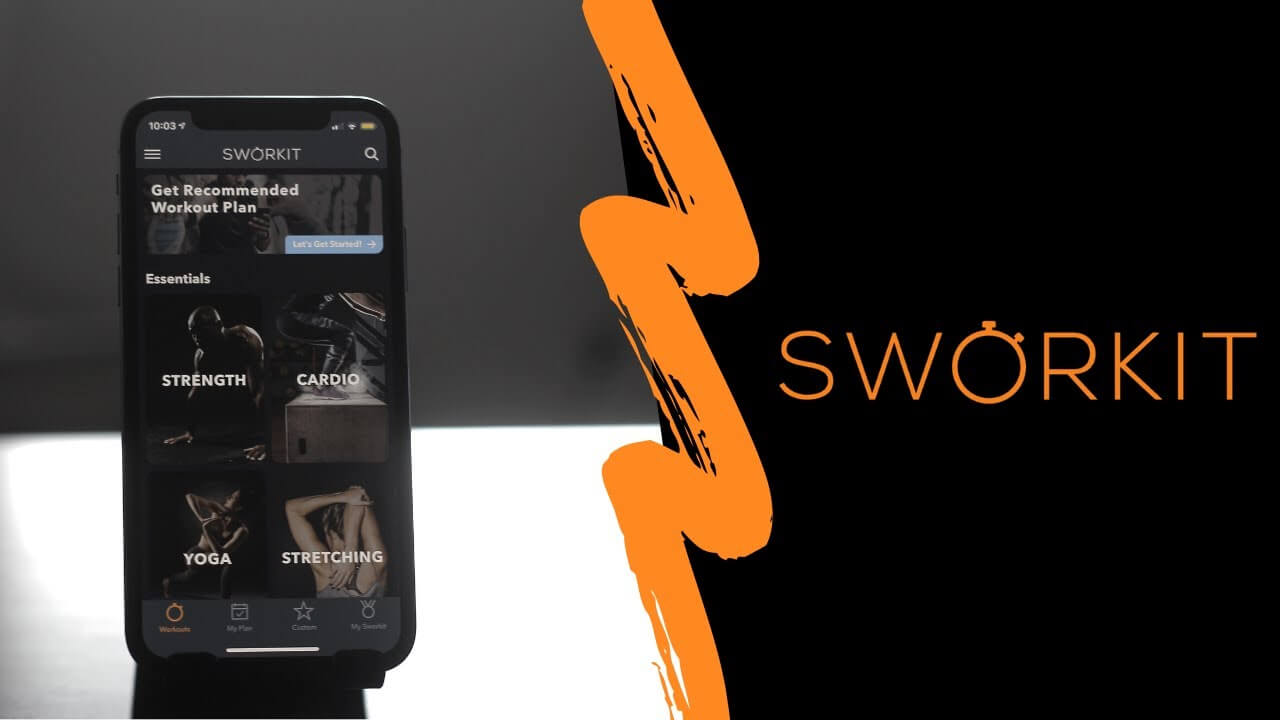 My neuromuscular disease, called Charcot-Marie-Tooth disease (CMT), is slowly progressive, affecting my peripheral nerves. Although there is currently no cure or proven treatments for CMT, I strongly believe that staying fit and maintaining a strong core has helped me to compensate for the nerve damage caused by CMT and slow down the disease's progression.
I am someone who enjoys and feels more motivated by attending small group workout classes in studios. Obviously, this was not an option during the pandemic and so I tried numerous at-home workout apps. I discovered Sworkit to have the best workouts, with the most variety and the ability to modify them for people with disabilities.
Featured on Shark Tank, the highly rated at-home workout app has awesome features that appeal to people of all ages and levels of ability. As you may know from this story, Asking for Help When You Have Disabilities, I'm a big fan of Pilates and have been doing it four to five times per week for over a decade. For me, Pilates, which was originally designed for people with neuromuscular disorders and injuries, has been life-changing. The Sworkit app offers beginner to advanced Pilates classes as well as strength training and cardio that can be modified right in the comfort of your own home. You choose the length of your workout, from five minutes to an hour, and the app fills that time with the types of exercises (strength, cardio, etc.) you request.
You can download Sworkit here.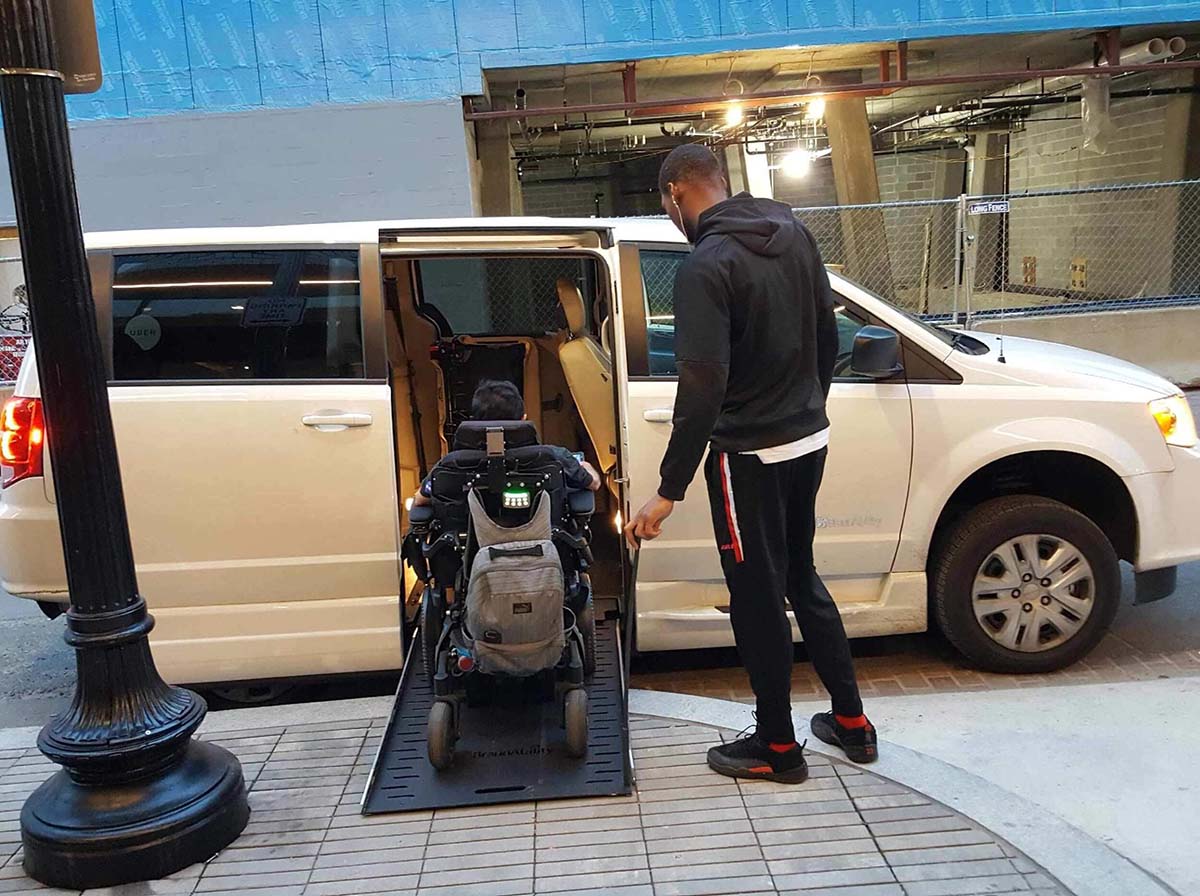 Lyft and Uber are awesome apps for everyone, but especially for people with physical challenges. I use them frequently when traveling, but also use them in lieu of driving (and drinking) at night in my own hometown. While I have both the Uber and Lyft apps on my cell phone, I personally like Lyft better as I've experienced it to be less expensive at times.
If you want a wheelchair-accessible vehicle (WAV) that can fit your fixed-frame wheelchair, Lyft offers access to WAV rides through a ride type called "Access." When you request an Access ride, they'll pair you with available drivers who can accommodate a non-folding or motorized wheelchair or scooter. There is also an "assisted ride" section where a driver will meet you at the front door of your pick-up location and help you get in and out of the vehicle; even accompanying you to the door of your destination.
In terms of service animals, Lyft states, "All service animals are welcome to ride with Lyft. You don't need to show any proof that your accompanying animal is a service animal."
Download Lyft here.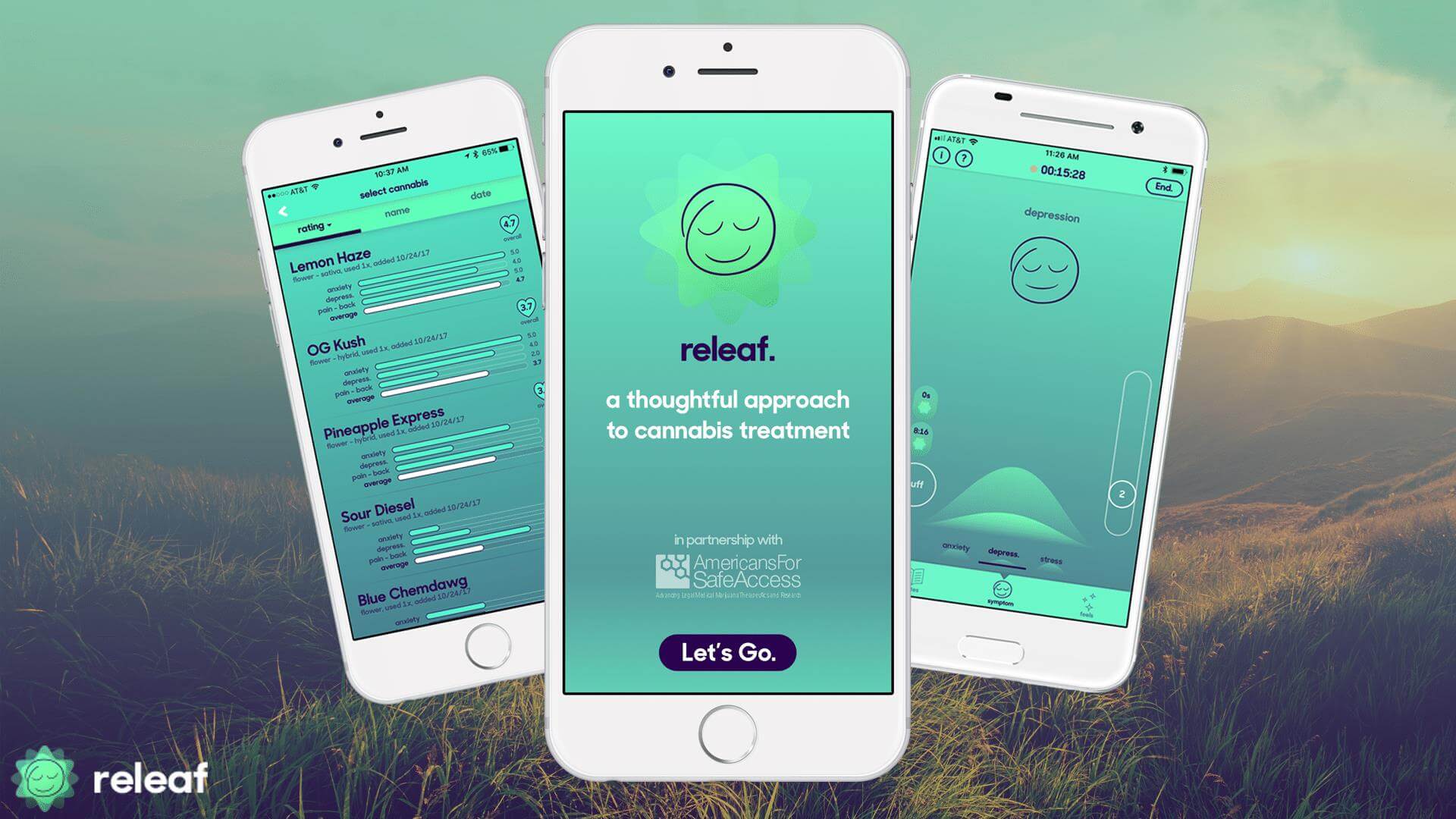 When you live with chronic pain, the search for relief can be exhausting and an additional source of stress. Many people report finding pain relief from CBD creams and marijuana gummies. But with so many different strains, doses, and delivery methods available these days, purchasing medical cannabis can be overwhelming.
ReLeaf grew out of the founder Brockelman Franco's experience trying to find relief for his mother, who felt frustrated by the lack of information and intimidated by the stigma around medical marijuana. ReLeaf empowers users to detail what they're trying, track their own successes with specific treatment methods, and share their results.
Download ReLeaf here.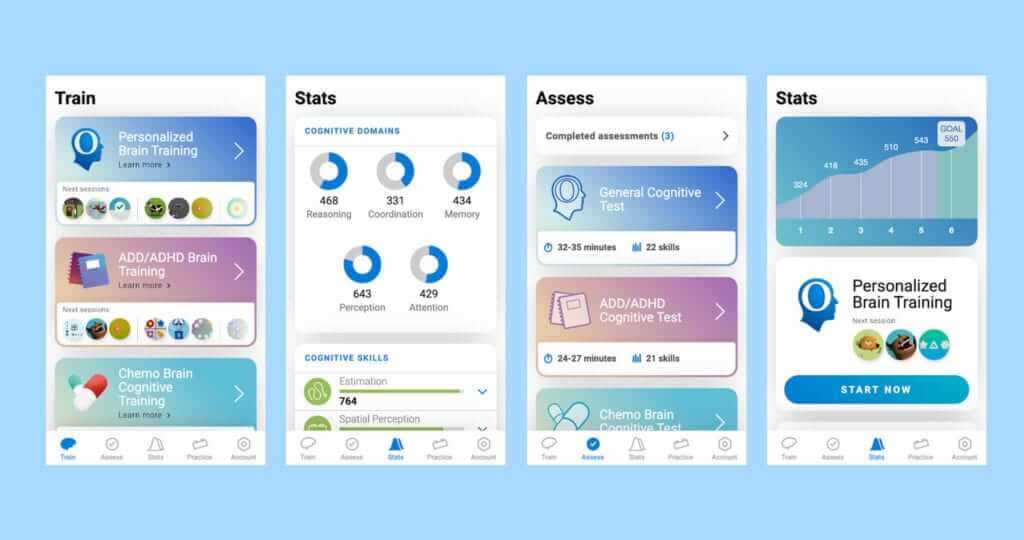 The CogniFit app contains a large selection of brain exercises that can help you reduce your experiences with "brain fog" by maintaining, improving, and even training your brain to learn new techniques for logic, memory, and reasoning. You can also take assessments to check your cognitive function and access games for kids so you can share the app with your family.
Download Cognifit here.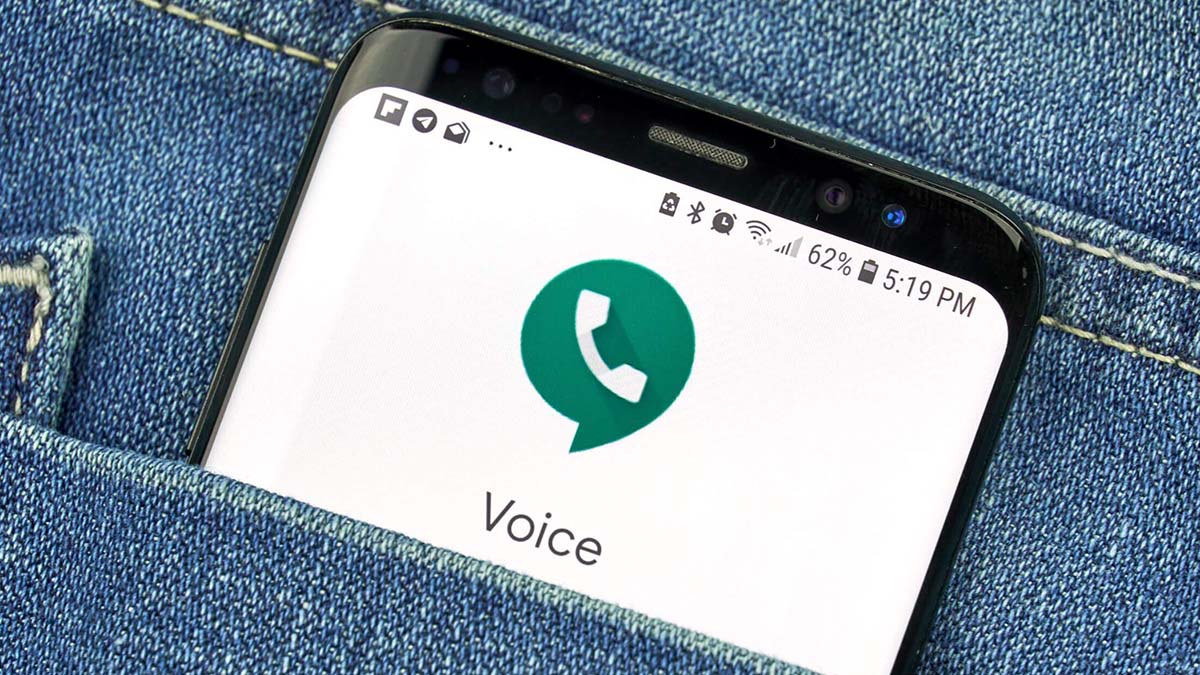 Google Voice was especially created for people with reduced dexterity who struggle to manipulate their phones. This accessibility service enables users to ask basic commands such as sending a text and address commands that directly involve what's on the screen. The user doesn't have to touch the phone, click, or even scroll. Every task can be hands-free and easily operated by voice commands.
When you sign up for Google Voice, you are given one phone number that is connected across all of your devices and locations. You then decide which Google voice setup is right for your needs. You'll choose if you want a new Google Voice number, or if you want to use your existing number.
Download Google Voice here.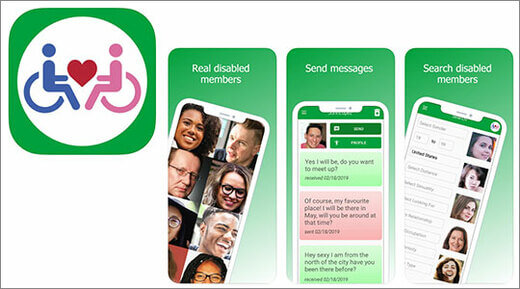 With a million online dating apps out there, dating can be even more stressful. This is especially true for people with disabilities. My own experience dating in the online world after divorce was a rude awakening.
The new dating app, Glimmer is, "all about honesty- especially when it comes to disabilities." The website reads: "Glimmer was designed to promote transparency between users and be welcoming to all people." Glimmer was launched in January 2017 by Geoffrey Anderson. Anderson was inspired to create the app after working with people with disabilities and watching his disabled brother struggle with traditional dating apps like Tinder.
The app gives you the option to select and display your disability, something other apps have neglected. You don't have to disclose your disability, just as you don't have to be disabled to use the app. Instead, the app wants to brand itself as an open, inclusive space for all people, both on the app and behind it. "
Glimmer's mission "is to become a leading example for disability inclusion in technology and elsewhere."
Download Glimmer here.
So, that's the list! There are an increasing number of new apps being developed today to benefit people with disabilities. But these 25 apps I included are unique, with a proven track record.
I wish I had my own app letting you know that you rock! I appreciate you reading this story and please share in the comment box below your thoughts and if there are any apps you use that should be added to this list.
Please note: I am not getting commission (or anything) should you choose to download any of my recommendations. Also, the list above is not in any specific order and is based on the opinion of a non-practicing therapist and blogger, not a doctor.
Getty image by Charday Penn
Originally published: January 9, 2023