20 Celebrity Dads Who Have Kids With Disabilities
---
If you ask any of my kids who their favorite parent is, I suspect all three of them will say, "Dad!" And I admit it — he is a better parent. He is more patient, a better listener and he is funny (at least he tries to be and right now the kids still think he's funny).
When it comes to parenting kids with disabilities, there are some dads who are in the spotlight, working tirelessly to bring awareness and acceptance for our children. They speak about the different conditions their children have and donate their money, time and effort towards supporting organizations they believe in. Yet perhaps what is most powerful is hearing them share about the love they have for their kids and everyday stories we can relate to.
These are some of the celebrity dads who have kids with disabilities:
1. John McGinley and Max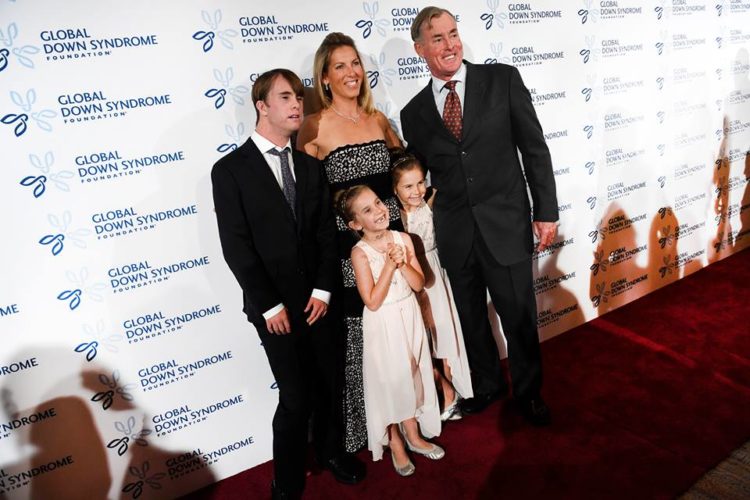 Actor John McGinley is perhaps one of the most recognized celebrities advocating for people with Down syndrome, specifically his son, Max. McGinley is a board member and international spokesperson for the Global Down Syndrome Foundation and a key advocate for Special Olympics' campaign, "Spread the Word to End the Word.
2. Colin Farrell and James
Actor Colin Farrell's son, James, has Angelman syndrome. In a piece for Darien Patch he said, "[James] has made my life so much richer and so much more worthwhile and has given it such meaning that my life alone never had. Farrell is a supporter of the Foundation for Angelman Syndrome Therapeutics.
3. Albert Pujols and Isabella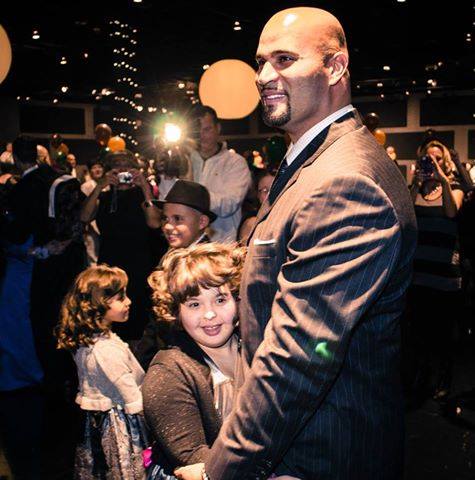 Albert Pujols is a professional Major League Baseball player who currently plays for the Los Angeles Angels and previously played for 11 years with the St. Louis Cardinals. His daughter, Isabella, has Down syndrome. Pujols writes heartfelt messages on his Facebook page where he shares about his daughter, who was the catalyst for him and his wife, Dee Dee, to create the Pujols Family Foundation. Through their foundation, they promote awareness, provide hope and meet tangible needs for families and children who live with Down syndrome. They also provide extraordinary experiences for children with disabilities and/or life-threatening illnesses. Pujols is originally from the Dominican Republic, and his foundation helps improve the standard of living and quality of life for impoverished children in the Dominican Republic through education, medical relief and goods. In a Facebook post about his daughter, Pujols shared: "There is nothing ordinary about my daughter. I thank God every day that he made her extraordinary. If you love someone with Down syndrome, you know what I mean."
4. Doug Flutie and Doug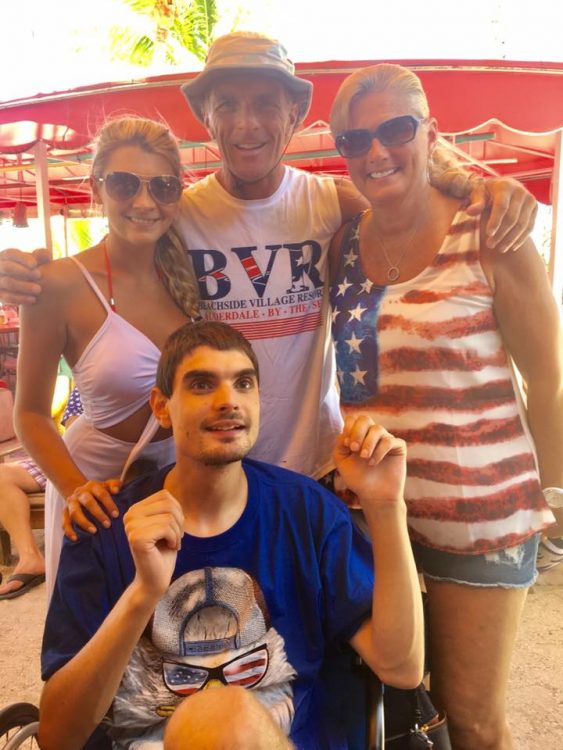 Former NFL quarterback Doug Flutie has a son, Doug Flutie Jr., on the autism spectrum. In 1998, Flutie created the Flutie Foundation for Autism, an organization with the goal to help families get access to care, lead more active lifestyles and grow toward adult independence.
5. Gene Stallings and John Mark
Wherever you're watching Gameday, it's gonna get a little dusty during our Gene Stallings story. You've been warned. pic.twitter.com/xyhq0MFyMT

— Aggie Gameday (@AggieGameday) October 17, 2015
Former Alabama football coach Gene Stallings had a son, John Mark, who had Down syndrome. Coach Stallings has been known to reach out to new parents of babies with Down syndrome and write to them as they begin the journey raising a child with a disability. He wrote the book, "Another Season: A Coach's Story of Raising an Exceptional Son." Sadly, John Mark died at the age of 46 from a heart condition. In an interview with CBS News, Stalings said, "If the good Lord asked if he could give me a perfectly normal child or Johnny, I'd pick Johnny every time. No doubt about it."
6. Heath Bell and Jordyn
And my biggest thank you to my family who supported me without fail. Can't wait to join my new team full time #family pic.twitter.com/OKrXq6dFBP

— Heath Bell (@HeathBell21) March 24, 2015
MLB player Heath Bell played for the San Diego Padres. He has a daughter, Jordyn, who has Down syndrome.
7. Rory Feek and Indiana
Joey+Rory were a beloved country bluegrass duo. In 2016 Joey died from cancer. Joey and Rory's daughter, Indiana, has Down syndrome. Rory writes in his about page on his blog, "Our youngest, Indiana, helps me to make sense of this world." Rory writes, films and shares his life and stories with Indie on his blog.
8. Michael Gungor and Lucette
View this post on Instagram
Musician Michael Gungor, of the band Gungor, has a daughter, Lucette (Lucy), who has Down syndrome. When Lucy was born Michael wrote on his blog:
Life is a gift. Period. Life is more than salary levels or grade point averages. Life is more than rankings on a chart. Life is about things like love, wonder and joy. And let me tell you, this girl is going to be loved. And while I don't know that much about Down syndrome (DS) yet, the people with DS that I have seen certainly seem to know how to experience some very real joy and wonder.
Lucette means "light," and Gungor wrote the song "Light" dedicated to their daughter.
9. Aaron Shust and Michael
View this post on Instagram
Christian singer Aaron Shust has a son, Michael, with Down syndrome. On his son's 5th birthday Shust wrote on Facebook:
Our boy was born with a 1 percent survival rate. He was born with half of a heart and has had two open-heart surgeries… We were told by doctors he would never talk or walk, but we can keep him still or quiet. I give testimony to the Love and Power of the One True God. Michael laughs, he hugs, he eats like a champ, even though he's tiny. And he just ran into the room and said 'hi, dada.' He is the joy of our lives. Cannot imagine life without him.
10. Sylvester Stallone  and Seargeoh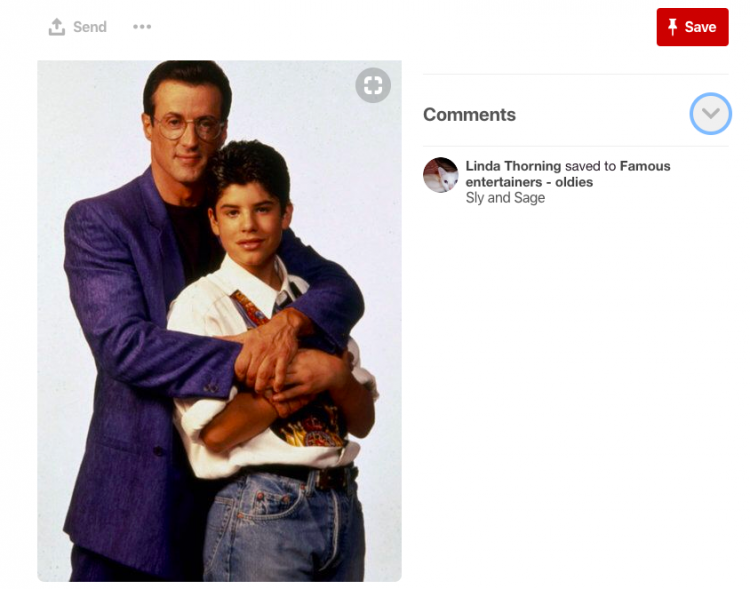 Actor Sylverster Stallone had a son, Seargeoh, on the autism spectrum. Stallone said of his son, "God and nature made him different. We have to accept Seargeoh the way he is and understand that his way is just more quiet and reserved."
11. Roy Rogers and Robin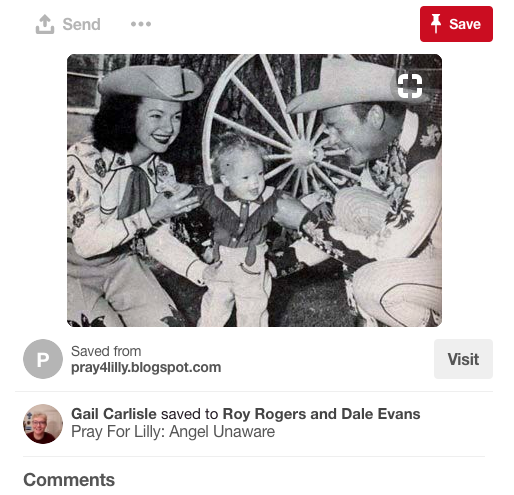 Entertainers Roy Rogers and Dale Evans had a daughter, Robin, with Down syndrome. Robin died two days before her 2nd birthday.
12. Joe Diffie and Tyler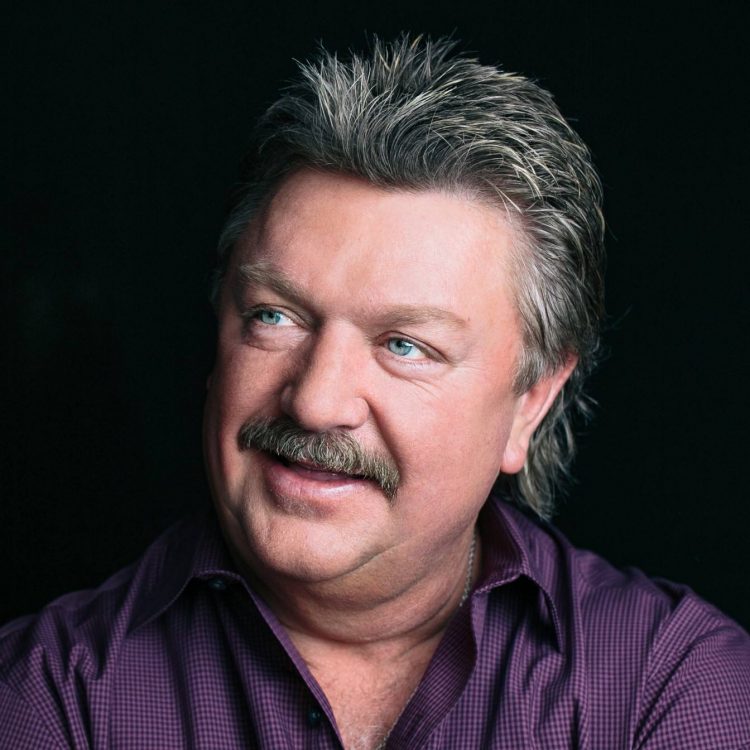 Country singer Joe Diffie has a son, Tyler, with Down syndrome. In an interview with People several years ago he said, "You're proud of all your kids, but with Tyler it's special because any small thing he does is like a giant step."
13. Nik Kershaw and Ryan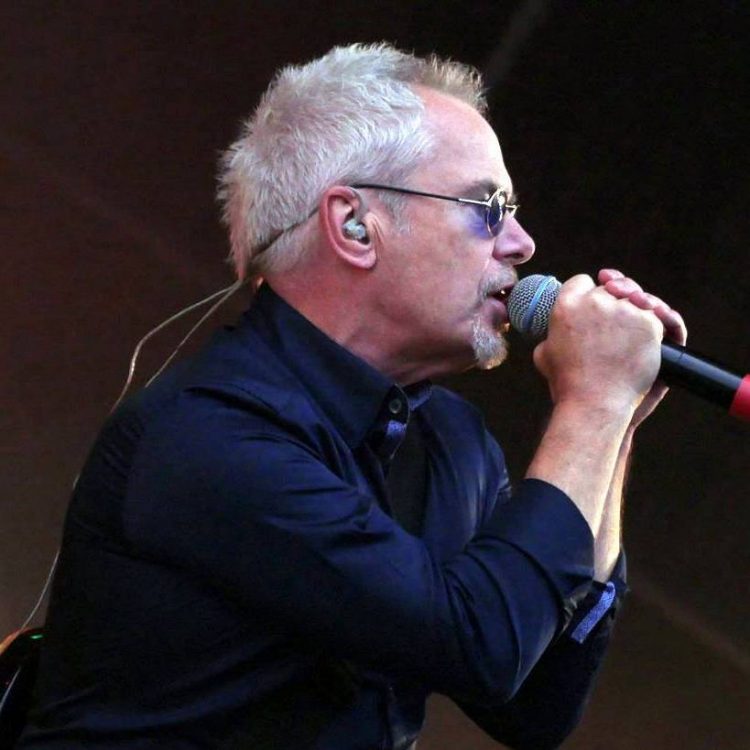 Nik Kershaw, a British singer, came to fame during the 80s. His second son, Ryan, has Down syndrome and is now in his 20s.
14. Gary Cole and Mary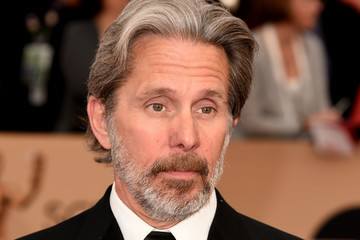 Actor Gary Cole has a daughter, Mary, who is on the autism spectrum. In an interview with WebMD Cole said when a child has autism, "your original agenda as a parent is set aside." Cole is a supporter of The Help Group.
15. Joe Mantegna and Mia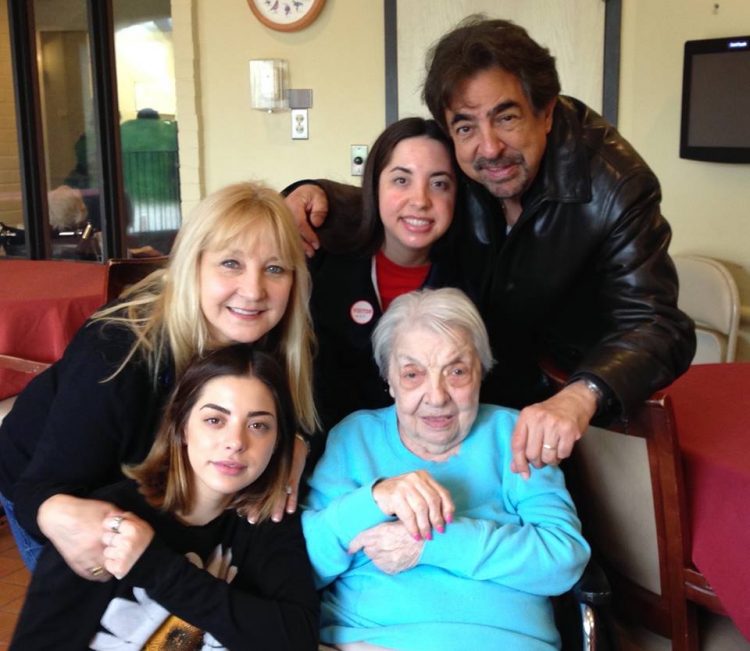 Actor, producer and writer, Joe Mantegna has a daughter, Mia, on the autism spectrum. Mantegna lends his celebrity voice to autism awareness and charities like the Barbara Sinatra Children's Center, Easter Seals Chicago, Tutor/Mentor Connection, and ACT Today for Military Families. In an interview with Brain World Mantegna shared Mia is a busy young adult, working at the family restaurant and involved in the film industry.
16. Jim Kelly and Hunter
Jim Kelly, former quarterback for Buffalo Bill's, had a son, Hunter, who had Krabbe Leukodystrophy, a fatal disease. Sadly, Hunter died at age 8. In 1997, Kelly established the Hunter's Hope Foundation, an organization established to address the acute need for information and research with respect to Krabbe disease and related leukodystrophies. The organization also strives to support and encourage those afflicted and their families as they struggle to endure, adjust and cope with the demands of these fatal illnesses.
In his Hall of Fame acceptance speech Kelly said:
Then there is my only son, Hunter. Born on February 14, Valentine's Day, my birthday. The son I've always wanted. I've dreamt what every father dreams about, playing catch in the backyard, going fishing, camping, everything that fathers and sons do. But within four months my son was diagnosed with a fatal disease called Krabbe leukodystrophy. They told us to take him home, and make him comfortable. And from that day, my wife and I decided to fight this disease. And so, we made it our lifelong commitment to make sure that kids all over the world don't suffer like my son does.

Since the day I was selected, I prayed to God that my son would be here with me today. God has granted me that blessing. It has been written throughout my career that toughness is my trademark. Well, the toughest person I've ever met in my life is my hero, my soldier, my son, Hunter. I love you, buddy.
17. Richard Engel and Henry
Thank you for the wonderful comments. We're not giving up on Henry. No way. So from him, thanks for reading and caring. https://t.co/5fEttzrHf9 pic.twitter.com/4o4y3kvO0D

— Richard Engel (@RichardEngel) March 6, 2018
Richard Engel is an American journalist and Chief Foreign Correspondent with NBS News. His son, Henry, has a form of Rett syndrome. In a piece for TODAY he wrote: "[My wife and I] both felt it was important to help raise awareness about genetic disorders and to let other families with special needs children know that while it can feel lonely out there, they are not alone."
18. Rex Hudler and Cade
Proud dad here! son, Cade and daughter Alyssa are graduates!! Growing up too fast!! pic.twitter.com/ADpMO3ngnu

— Rex Hudler (@RexHudler1) May 17, 2016
Rex Hudler is a commentator for the Kansas City Royals and a former MLB player. He has a son, Cade, with Down syndrome. He began a non-profit organization, Team Up for Down Syndrome, aiming to improve the lives of people with Down syndrome and see them achieve their full potential. On his website, Hudler wrote, "Cade might not be perfect to human eyes. But God made him perfect for me and my family. He's going to be a light for other Down syndrome children. I just know it . . . I just know it . . . I just know it."
19. Buddy Bell and Traci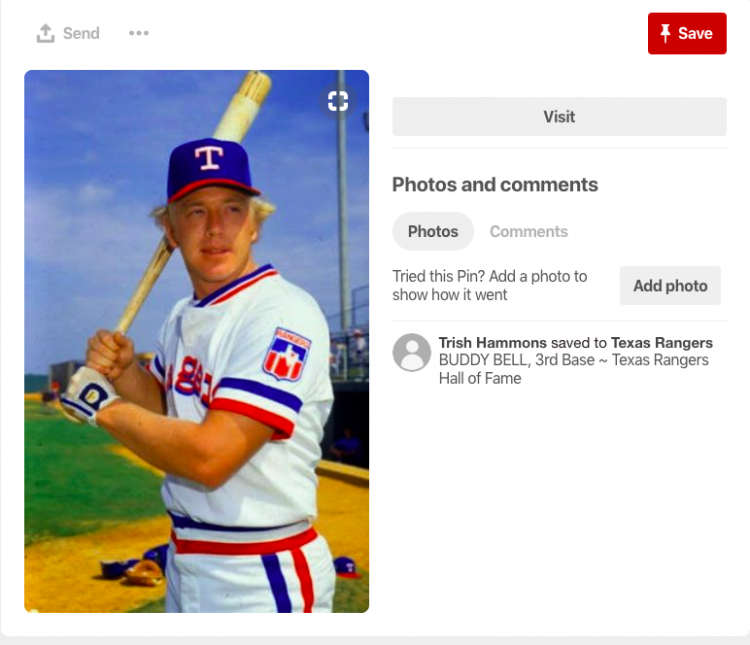 Buddy Bell was a MLB player and coached several teams including KC Royals before retiring in 2007 stating he was doing so to spend more time with his daughter, Traci, who has Down syndrome.
20. William Christopher and Ned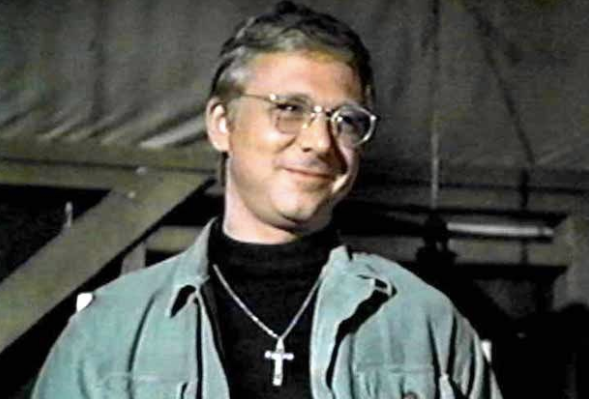 Beloved actor William Christopher, best known and remembered as Father Mulcahy from MASH, had a son, Ned, on the autism spectrum.
Who did we miss? Let us know in the comments.
Banner image: Albert Pujols, Colin Farrell and Aaron Shust. All images via Facebook.
Originally published: June 14, 2018