Target Now Offers Halloween Costumes for Kids With Disabilties
---
Wheelchair users are known for their crafty handmade Halloween costumes, often because there are no ready-made options at retailers for kids who use wheelchairs. This year, Target wants to make costume shopping a little easier for kids with disabilities. Savvy Target fans discovered the retailer's new Hyde and Eek! Boutique Halloween items online, including four adaptive costume designs.
Target's adaptive princess costume includes a long pink gown and crown. The dress opens in the back for ease of dressing and is designed to be wheelchair-friendly. A wheelchair cover, which is sold separately, transforms the princess's wheelchair into a royal carriage for the night of the ball. The carriage uses hook-and-loop closures to securely attach to most wheelchairs.
Similarly designed to be easy to wear and comfortable in a wheelchair, Target's pirate costume includes everything you need to transform for the high seas, including vest, pants, eye patch and hat. The wheelchair cover, also sold separately, is designed like a pirate ship with a black flag and ocean-themed wheel covers.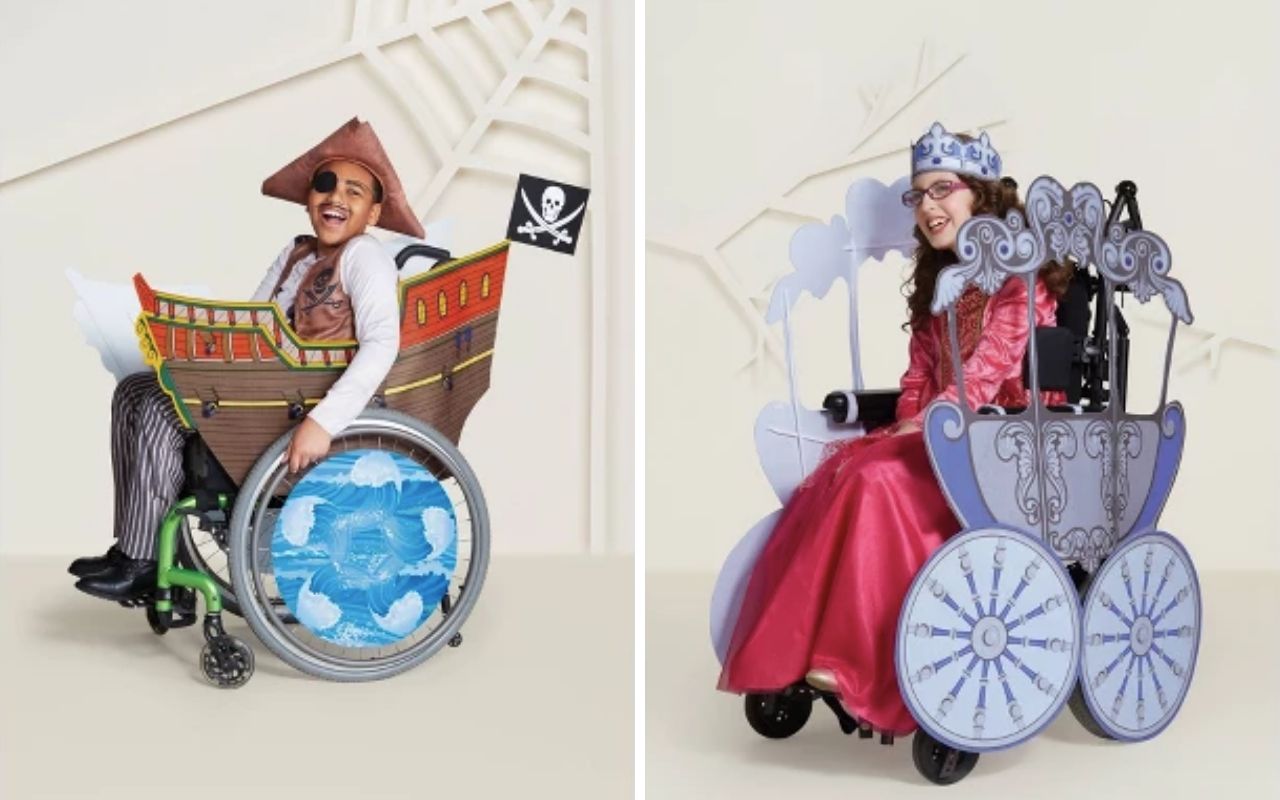 Two additional costumes are included in Target's adaptive Halloween line, including a unicorn and a shark. Both costumes have flat seams and no tags for kids with sensory issues. In addition, you can remove the hood, wings or fins to accommodate other sensitivities. Both costumes include a hidden opening in the front of the design for easy abdominal access.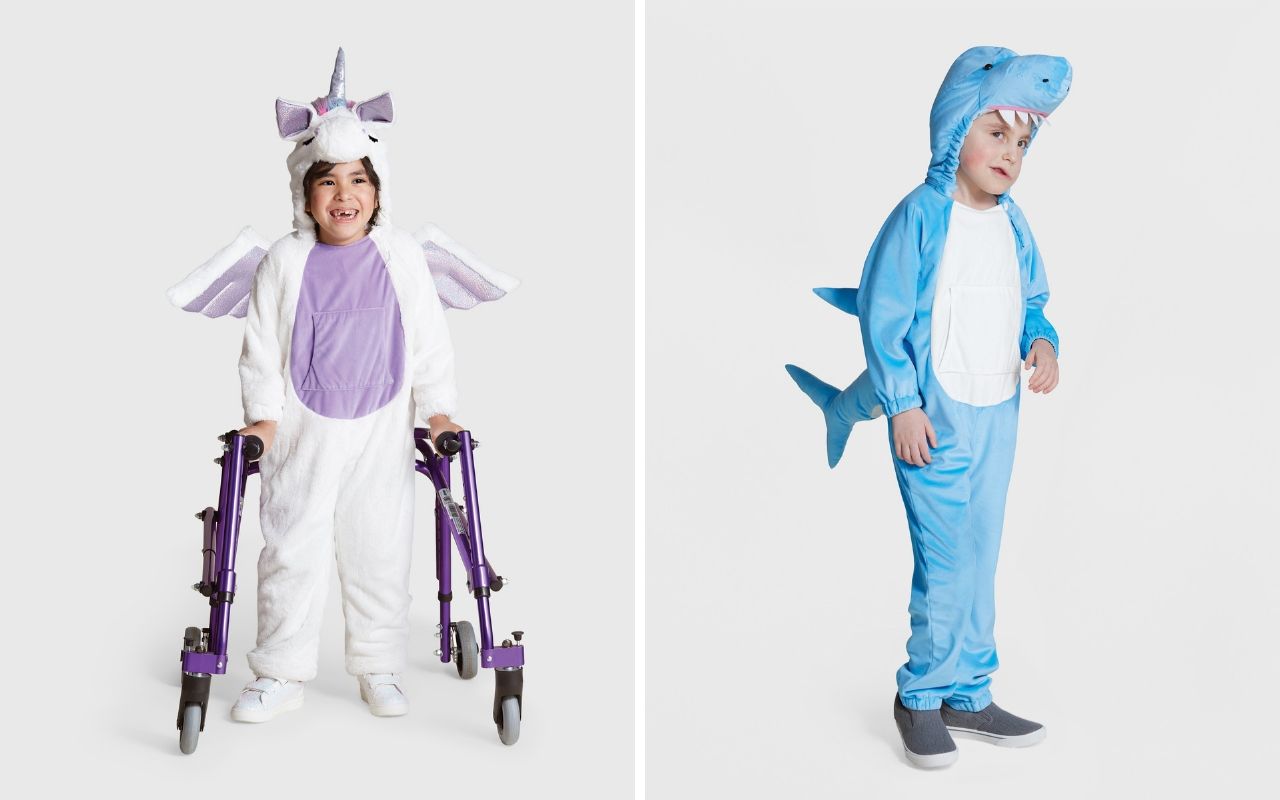 By offering two costumes adapted for wheelchair users, Target broadened kids' options during the popular holiday as well as made a move toward inclusivity.
"Based on the response to our Cat & Jack adaptive apparel and Pillowfort sensory-friendly home items, we know that design details can have a huge impact," Target Spokesperson Kristen Mezzenga told The Mighty in an emailed statement, adding:
We're now bringing that spirit of inclusivity to our new Hyde and Eek! Boutique kids' adaptive Halloween costumes, which we hope will bring more ease and joy to our guests' everyday lives. From a fun shark and unicorn to a princess and a pirate, these costumes feature thoughtful details like flat seams and no tags, helping even more kids enjoy the festivities of the fall season. They are currently available for pre-order on Target.com.
The princess and pirate costumes are currently available for preorder on Target's website and will ship after Aug. 22. The pirate costume is $25 and the princess costume $20, while both wheelchair cover sets cost $45 each. The shark and unicorn costumes retail for $30 each.