13 Young Adults With Down Syndrome Who Are Changing the World
---
Do you know anyone who has:
interviewed over 600 people for a Happiness Film Project that has over 3 million views
had an official superhero drawn and named after them
spoken to the UN or to Congress
spoken to Parliament in London
acted on an Emmy winning TV show
won a broadcasting Emmy
earned The Diana Award (named after Princess Diana — the highest accolade a young adult can earn for their humanitarian work)
become an international and print model in NYC/ Paris/ Dubai and more
made an award-winning short film
acted in a George Takei play (Sulu from Star Trek)
had their poetry praised by Pete Townshend of The Who
been in People Magazine three times
entered a Miss USA pageant
written a children's book
officially counted over 75,000 hugs
started a successful business and/or non-profit
and/or become a globally known self-advocate — all while in their 20s or 30s?
What would you say if I told you all of these amazing young adults have Down syndrome? As the mom of a young adult who has Down syndrome and autism, I say, "Yes! It's about time!" People with disabilities, their families, educational professionals, employers, and society as a whole need this fresh breath of air that truly represents massive change. That is the only way we, as a cohesive unit of humanity, can move forward into this century and beyond.
Every March is Developmental Disabilities Awareness Month. Because my Born Fabulous Podcast celebrates accomplished young adults with intellectual disabilities, I started sharing special features of successful young adults I know with Down syndrome on social media. What started out as a simple thing to do quickly became more involved. As I reached out to self-advocates and their support teams for more information and photos for my write-ups, I received extensive resumes and CVs. Each person had done so much already in their young lives that it was hard to highlight all their achievements. I received so many photos that it was hard to choose what to use, so I started making collages. And then I noticed these themes emerging.
It became clear that massive positive change is taking place in the beauty industry, media including film/TV/social media, business, non-profits, advocacy/politics, sports, and more. Seven sought-after public/keynote speakers, four professional models, three filmmakers, four actors, two corporate CEOs, three non-profit CEOs, three artists, one professional lobbyist, and so many more amazing people emerged. A Happiness Expert (1) and a Hugging Expert (9) are in this exciting and eclectic group. Every single young adult is a strong self-advocate making a tremendous difference, felt not in ripples, but in waves. And these waves are no longer just local, they are global.
1. Fionn Angus, 26, Galway, Ireland.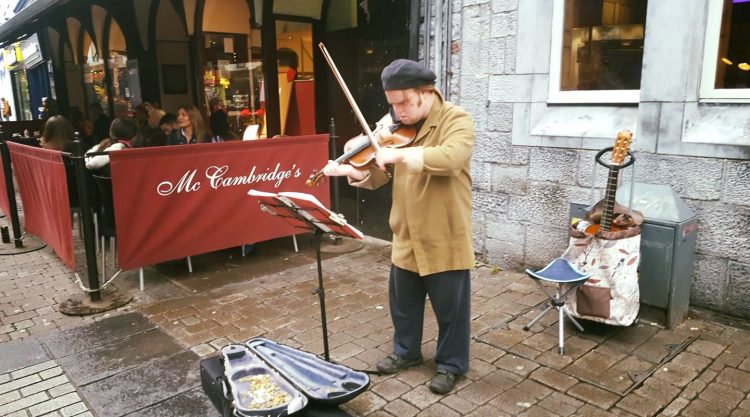 Non-profit CEO, musician (fiddle), visual artist, filmmaker, international public speaker, stand-up comedian, global self-advocate. Fionn has spoken to over 35 colleges and universities in England, Holland, Denmark, Australia, the USA, and Canada. He has helped educate over 10,000 students in Ireland about wildlife.
2. Nino Genua, 23, Bristol, England.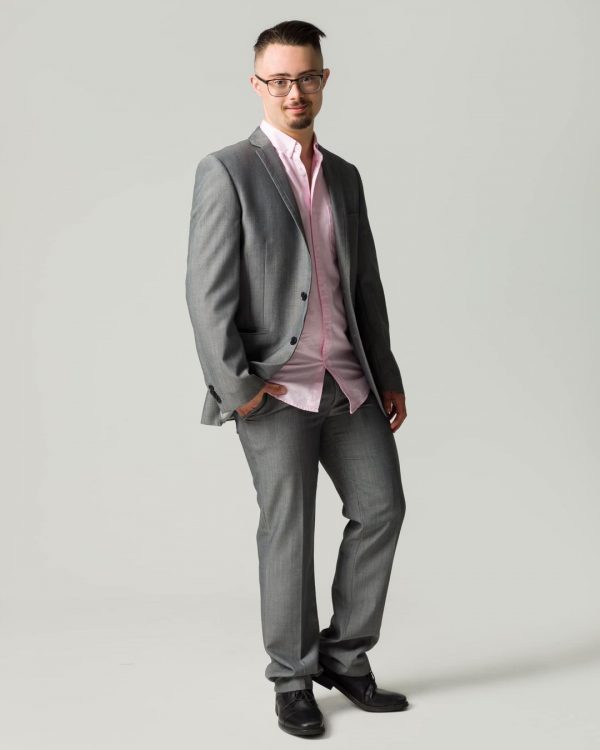 Professional model, athlete, rugby coach, soccer coach, global self-advocate. Nino works 5 jobs, networks with other globally known self-advocates championing legal change to help people with disabilities, and is a strong believer in physical fitness after serious illnesses and injuries when he was younger.
3. Olivia DePiore, 25, Cleveland, Ohio.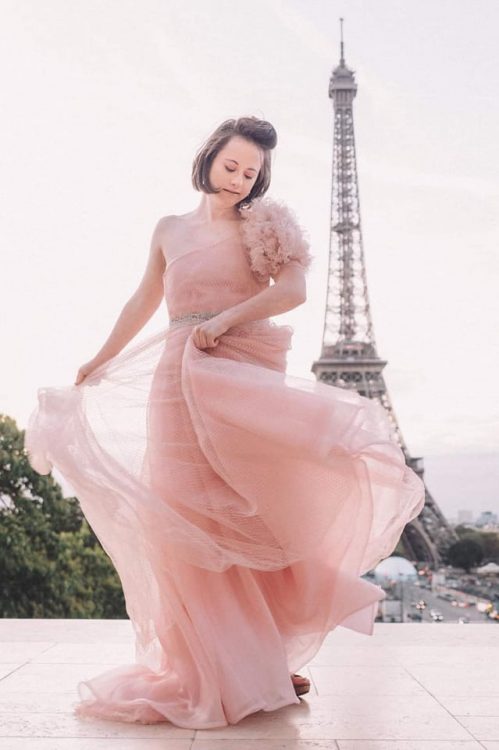 International runway/print model who has been in Fashion Weeks from NYC to Paris and Dubai, actress, advocate, superhero character Prima Diva by FutureGen Comics created in her likeness, childhood cancer survivor who has raised over $100,000 for the American Cancer Society.
4. Heidi Crowter, 26, England.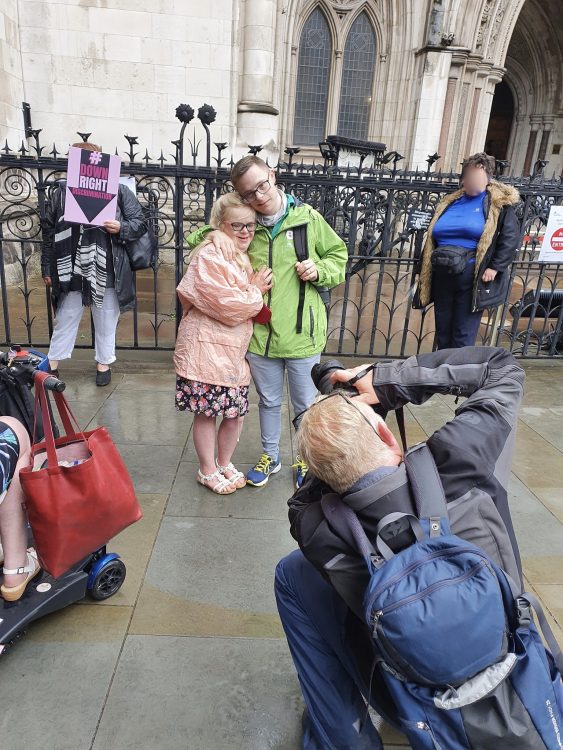 Married, global self-advocate who has started and spearheaded changing laws to help people with disabilities in England and beyond. When Heidi hears no from legislators, she appeals!
5. Rachel Handlin, 26, USA.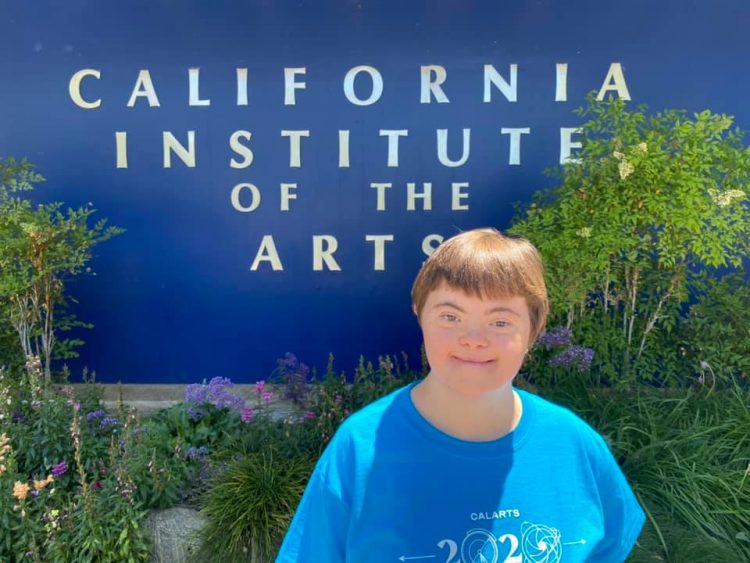 Photographer, award-winning filmmaker, visual artist, strong inclusion self-advocate, first person with Down syndrome to earn a bachelor's degree at California Institute for the Arts and now earning an MFA at Pratt Institute.
6. Connor Long, 27, Louisville, Colorado.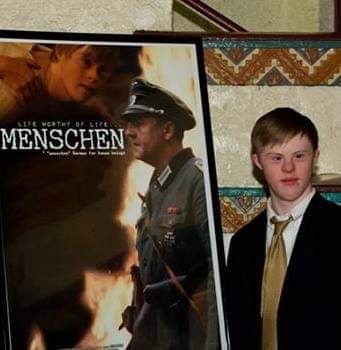 Film and stage actor, international public speaker, athlete, Broadcast Emmy Award-winning former reporter, filmmaker, self-advocate.
7. Mikayla Holmgren, 27, Minnesota.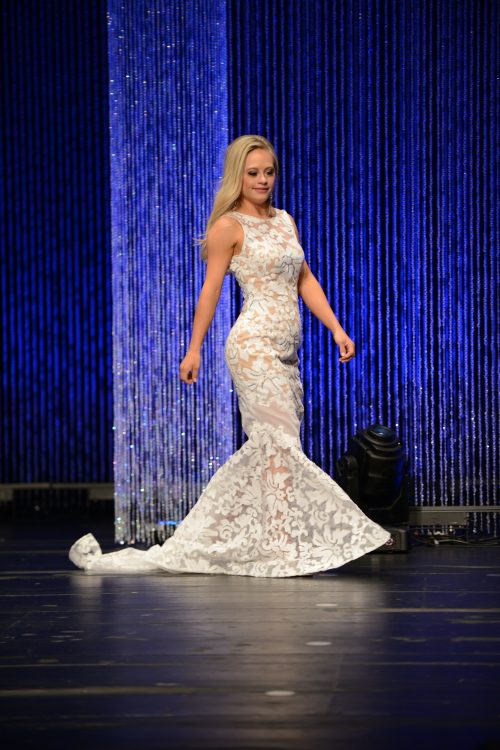 Professional model, dancer, first woman with Down syndrome to compete in a Miss USA pageant in Minnesota, public speaker (has spoken before the United Nations and the U.S. Congress).
8. Sean McElwee, 28, Mission Viejo, CA.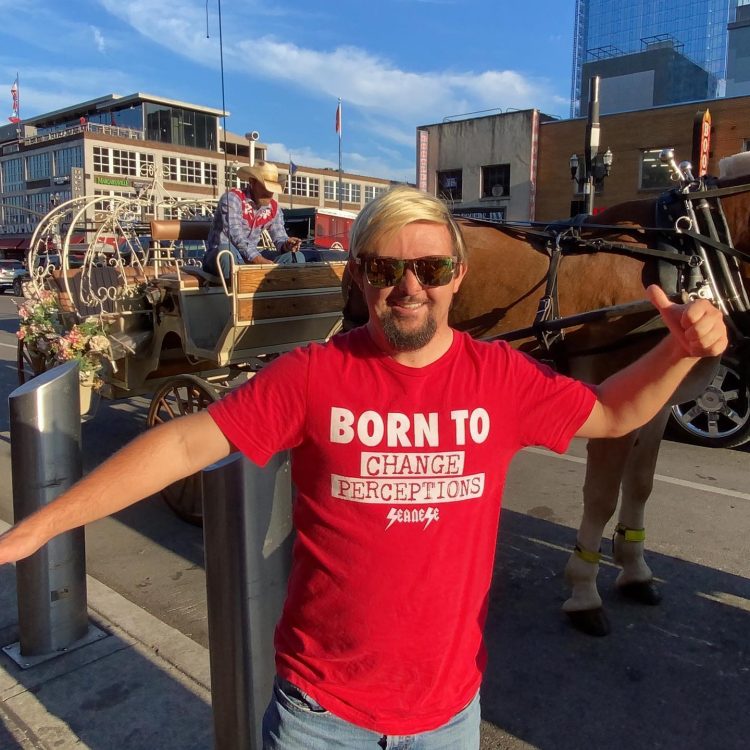 Emmy Award-winning "Born This Way" cast member, CEO of Seanese t-shirts, creator/host/star of The Sean Show on YouTube, public speaker, strong self-advocate.
9. Tim Harris, 36, Albuquerque, NM.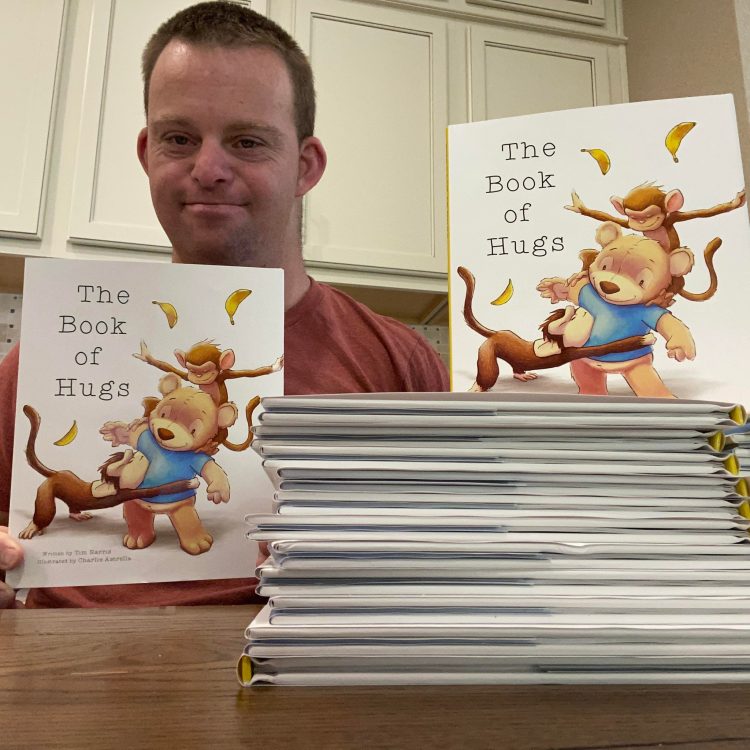 First person with Down syndrome to own a restaurant, CEO of Tim's Big Heart Enterprises, very popular public speaker, author of "The Book of Hugs," has officially counted 75,000 hugs.
10. Kayla McKeon, 34, Syracuse, NY.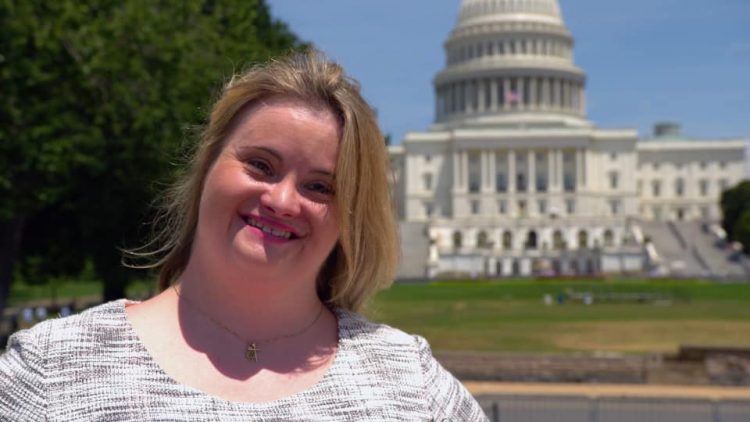 First professional lobbyist in DC with Down syndrome, podcast host of "Kayla's Korner," sought-after keynote speaker, community college student.
11. Stephen Todd, 31, Virginia Beach, VA.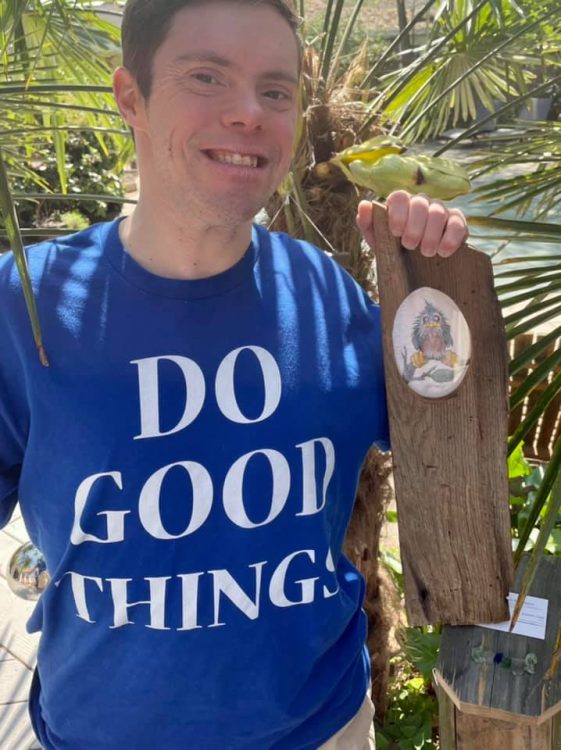 CEO of non-profit Bluebird Beach Bungalows. Stephen has raised over $80,000 for over 60 charities building $15 birdhouses out of reclaimed wood and sea treasure decorations. Stephen's motto is "Do good things!"
12. Brandon Gruber, 26, California.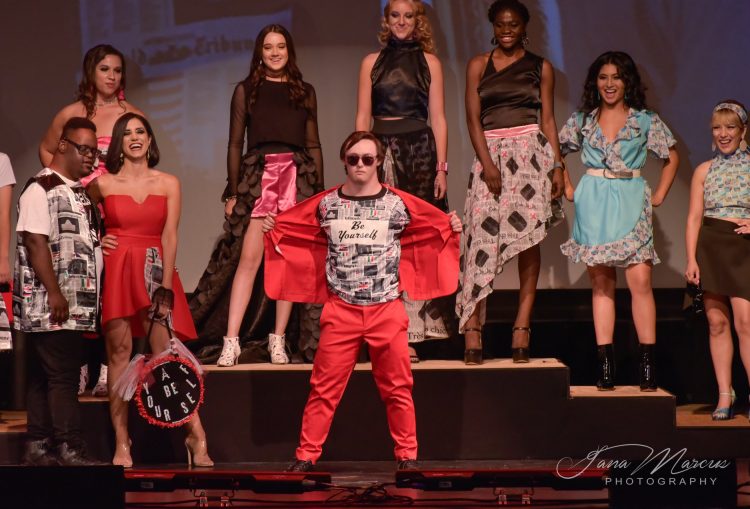 Non-profit CEO, artist, used his art to sell cards to help people in disadvantaged groups – earned The Diana Award, model, fashion designer, actor who is currently in the George Takei play "Allegiance," very strong self-advocate and leader, has been in "People Magazine" 3 times.
13. Melissa Riggio, New Jersey.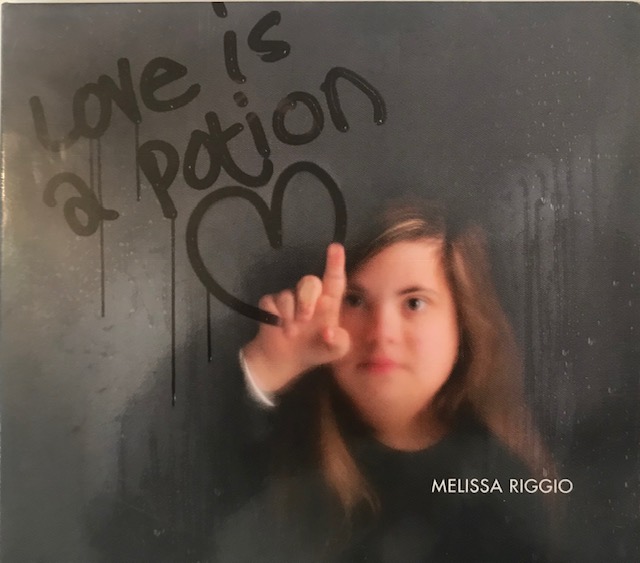 Writer famous for "Know Me Before You Judge Me" in National Geographic Kids, poet whose poems were turned into songs by Pete Townshend's wife Rachel Fuller, swimmer, strong self-advocate. Melissa's father was former Barnes & Noble CEO Steve Riggio, and her birth made thousands of titles about disabilities available to the public in a time before Amazon. Melissa encouraged awareness events at Barnes & Noble stores all over the country, progress in continuing education after high school, and more progressive living choices in adulthood. Melissa passed away in 2008 at age 20, but will forever be part of disability history. She is currently listed in South Korean textbooks.
This is just the tip of a massive sea of progress, not just for people with Down syndrome, but for all people with disabilities. I follow many strong, successful, and exciting self-advocates who are autistic, blind, have hearing loss, cerebral palsy, and many more disabilities. Progress for one is progress for all.
Originally published: April 4, 2022