When Chronic Illness Makes You Feel Vulnerable
---
Living with an illness never fails to bring you new life lessons to learn more about yourself. Time and time again I am humbled by the lessons I face and the things I learn, remembering at every step I am only human and there is always room to learn and improve. A new feeling I am experiencing is vulnerability with my illness.
As a 23-year-old with a chronic illness, it's the first thing people learn that's different about me. I can hide it to an extent, but I choose not to hide my illness as it's a part of who I am and a large reason why I am the person who sits writing this today. A part of me that can leave me needing help when I do not want to ask for it, in particular with new people and friends. A feeling of raw vulnerability overwhelms me when someone can see my illness as a weakness, a reason to use it against me, as if I asked for them to see my illness and experience it when I may not of wanted them to.
How am I OK with this vulnerability? I don't have the answer; I tend to hide from illness new people on bad days and choose to only see them on good days. However no matter how hard I try, I cannot control my illness and I choose to not be afraid of my illness being seen. It is the people around me who are given the choice on how they want to react and how much they want to care, even just care to know about my illness. The greatest vulnerability comes in trusting within someone to get to you know the real you, aside from your challenges and struggles and aside from your illness.
Learning to love and appreciate who I am as a person, and my love of life and how I strive to be my own person and not identify as my illness. I am caring person, I love experiencing what new people in my life have to add to my life. I am a hippie at heart and living in a bus seeing the world is not only appealing to me in lifestyle, but appeals to me as a way of life that would benefit my illness.
My newest learning experience (literally happened today) has shed light on the scariest vulnerability of living with an illness. As fast as someone can support me and my illness, they can take it away and use my illness against me. I do not wear my eight years of illness life as a badge to brag about, and I would never ever use eight years of experience as a competition or to invalidate someone. However, sharing my journey is a vulnerability I choose to open up about and share. I choose to talk about what I have been through to get where I am, but I always hold the utmost respect for everyone else's journey and story. It is OK to voice how I feel and it is OK if it's not understood, but my feelings are valid. It is scary to admit that some people in the world will see my illness as a weakness and a way to tear me down.
No matter who or what, I am proud of who I am, what I have been through and I am certainly proud to say I am living life with a chronic illness the best way I know how, and I am stronger every day because of it.
I am Hannah before I am dystonia or postural orthostatic tachycardia syndrome.
My illness is valid and no one should ever try to invalidate what you're going through.
I am strong before I am vulnerable.
I am me.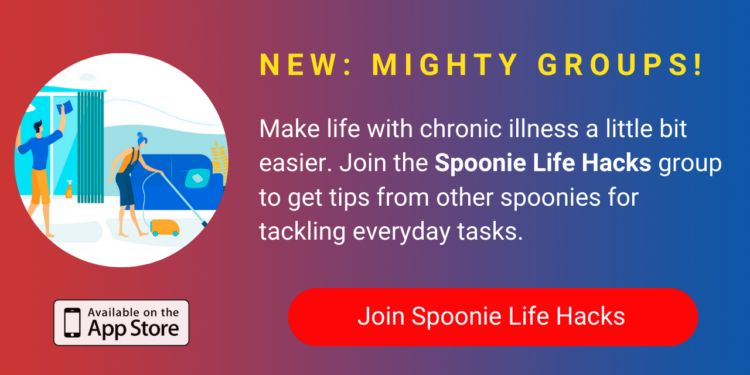 This story originally appeared on [CREDIT SOURCE HERE]