What Demi Lovato Learned the 'Hard Way' From Ignoring Her Mental Health Needs
---
Editor's Note
If you live with an eating disorder, the following post could be potentially triggering. You can contact the Crisis Text Line by texting "NEDA" to 741741.
What to know: In a Bustle feature published on Tuesday, singer-songwriter Demi Lovato opened up about her eating disorder, surviving an overdose, how trauma impacted her life and how she's approaching recovery differently now. The first time around, Lovato said choosing to tell her story was more about other people than herself.
"When I went to treatment in 2010, I came out of the experience with the choice of talking about my struggles or my journey with the possibility of helping people or keeping my mouth shut and going back to Disney Channel," Lovato said. "And I was like that doesn't feel authentic to me. So I chose to tell my story. And I had this, like, savior complex."
With 86 million Instagram followers and nine Top 20 Billboard singles to her credit, Lovato was planning her comeback year for 2020. With the COVID-19 pandemic, however, her TV, documentary, album and tour projects were put on hold. As a result, Lovato has turned her year into focusing on her needs: painting as a hobby, working with spiritual advisers, dieticians, and coaches, and being still long enough to feel.
Before quarantine, it was very difficult for me to cry. … I started doing all this work, allowing myself to feel the pains of all the losses that I've had or the adversities or traumas that I've faced. … I had to learn the hard way from ignoring my needs and wants for so many years. — Demi Lovato, Bustle
"Before quarantine, it was very difficult for me to cry. I had programmed the thought into my head when I was 16 that I'm only going to cry if people pay me to." #DemiLovatohttps://t.co/JXzAFzt5Pt

— Bustle (@bustle) July 7, 2020
The Frontlines: In the interview, Lovato shared that working in a body-focused culture on top of the trauma she experienced as a young person fueled her eating disorder and addiction. "I want a career that has nothing to do with my body," she said. Having experienced a tumultuous relationship with her abusive father, Lovato is not alone in trauma's culminating in an eating disorder. There is significant evidence that adverse experiences shape an unhealthy relationship with food:
One academic study found that the large majority of participants with any type of eating disorder had also experienced interpersonal trauma
The same study suggested about 33% of women with bulimia and 20% with binge eating disorder met the criteria for PTSD
Research published in 2007 concluded that various types of trauma may be associated with eating disorders, including sexual, physical and emotional abuse
Get more on mental health: Sign up for our weekly mental health newsletter.
A Mighty Voice: Our contributor, Adele Espy, shared how the COVID-19 quarantine has helped her recover from her eating disorder. "For many people, being home all day is boring and feels isolating and stifling. But for those of us who struggle with social anxiety and post-traumatic stress disorder (PTSD), being home has allowed us to find peace and safety — two things that are necessary to give up eating disorder behaviors." You can submit your first person story, too.
From Our Community:
Who is your role model? #Recovery  #BorderlinePersonalityDisorder  #BipolarDisorder  #Anxiety
Add your voice: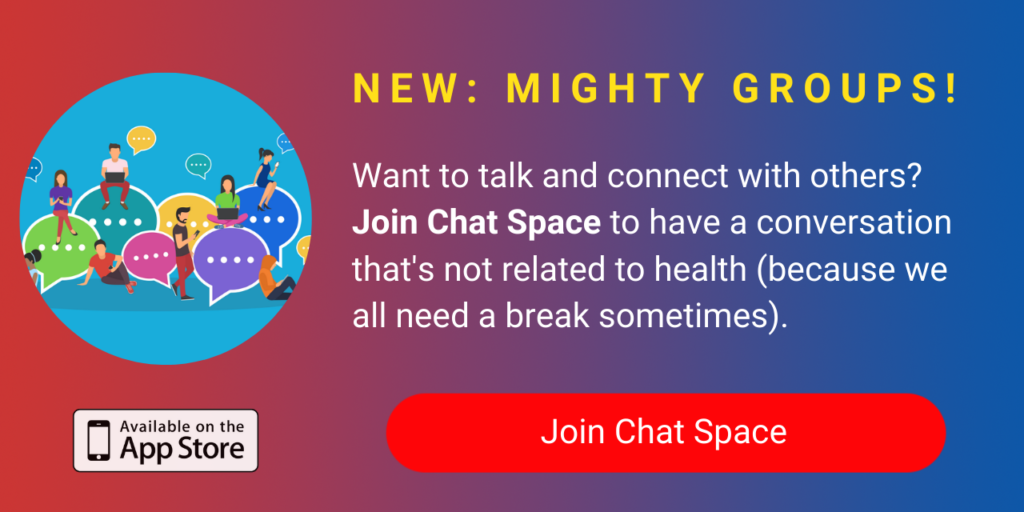 Other things to know: Mighty contributors and staff have delved into the complex issues related to the conditions Lovato has faced, including addiction, eating disorders and trauma. Read more about these conditions, along with their intersections, by perusing the following pieces:
How to take action: Struggling with an eating disorder but don't know how to find help? The National Eating Disorders Association has many great resources on its site here. And you can read Lovato's full Bustle feature here.
We tried to trick #DemiLovato with some sneaky questions about her iconic life on the set of her Bustle cover shoot. Could she keep up? pic.twitter.com/j1X1vJvE1R

— Bustle (@bustle) July 7, 2020