The Importance of Community for Typical Siblings of Kids With Disabilities
---
My identity over the last 29 years has been directly influenced by family. Like all families, we support one another, rely on each other and grow together. But what sets us apart is something very distinct.
My brother Nigel was born with a very rare condition called linear nevus sebaceous syndrome. Often characterized by unusual skin lesions, this condition, at its rarest form, also includes severe cognitive delays and in my brother's case, epilepsy. Nigel is nonverbal, needs 24/7 care, and struggles with mobility. He can seizure anywhere from 2-50 times a day and up to this point has tried every drug, surgery and device without complete success. However, faith, community supports, and unbelievably resilient parents have made this journey bearable and sometimes even enjoyable.
Growing up, I don't really remember my parents sitting me down and telling me that something was different about Nigel. I think I always knew. There were always nurses and therapists coming to the house, and I spent a fair amount of time at CHEO, so I think I just assumed he was different. My mom says that she once overheard me playing with my dolls at about the age of 3, and prescribing phenobarbital because the baby doll was experiencing seizures. This was my normal, and to this day it still feels that way.
My understanding of sibling dynamics when a sibling has a disability has been extremely beneficial in my career. For the last several years I have been in the teaching world, and loving every minute of it. My experience with Nigel most likely guided me into this career path, and if you talk to many siblings, they usually have careers in education, social work or health care. Over the course of my career, I have been able to connect with parents and siblings of individuals with disabilities on a deeper level. I never shy away from sharing that I have a brother with disabilities. It means a great deal to people to know that you don't just empathize with their situation, but you've been there before too.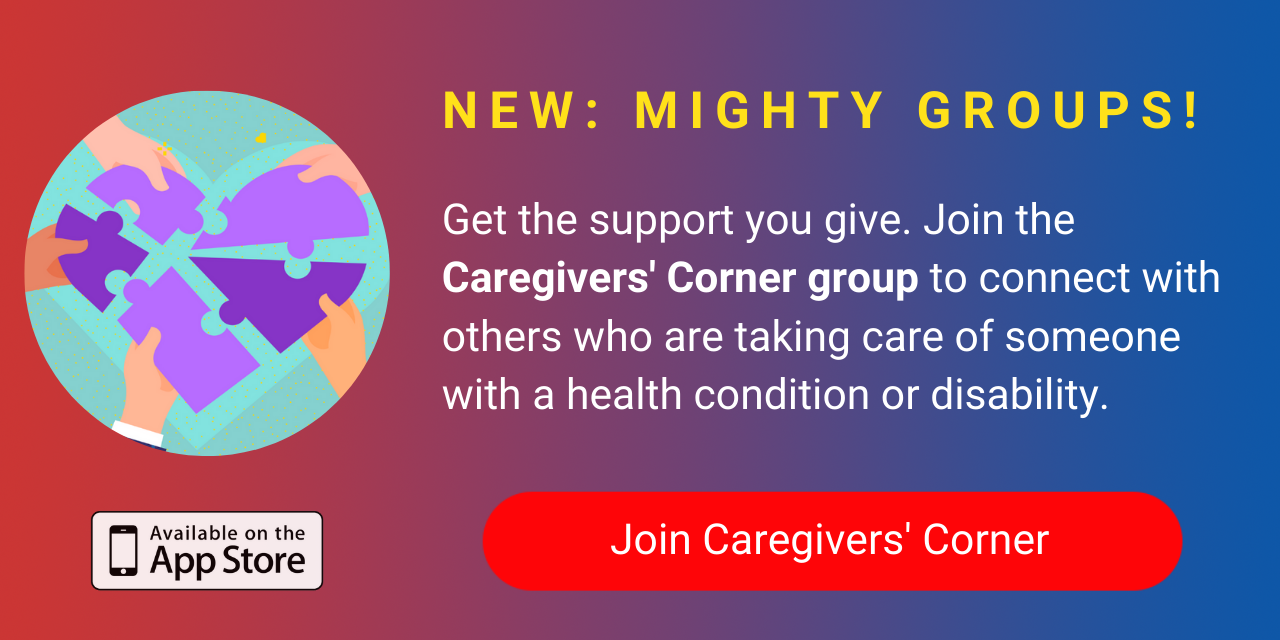 This openness has lead to so many authentic and important conversations. As a sibling, I can relate to parents, and advocate for all children involved. Usually, if there are behaviors being seen in a typical sibling, it directly relates to how they are feeling. After all, studies have shown that sibs are more prone to anxiety disorders, but many people who haven't walked the path don't recognize the connection between the two.
I know I am not alone in this sibling journey. There are millions of families with kids with disabilities, and there is a good chance those families also include typically developing siblings. I wish there were more supports offered for them. We often hear of family support groups and programs, but these are directed almost exclusively towards parents. Siblings are often left out of the equation, regardless of the fact that they are right there, going through challenging experiences with everyone else.
As an adult, I did the work myself to research support groups online. It was validating and empowering to meet other people who have walked a similar path. Many of these people were hurt and dealing with years of anxiety, stress and childhood trauma. Finding support as adults was great, but in many ways the damage had been done and they were working to repair it, instead of being given the tools as children to withstand it.
The family unit is so cohesive, and society recognizes the impact our parents can have on us, but often fails to consider our siblings. This needs to change. Being the typical sibling can bring with it guilt, anxiety, embarrassment, and an overwhelming sense of responsibility. Each situation is unique, but one thing remains the same: siblings need support. My hope is that hospitals, pediatricians, and schools will recognize this need, address it and offer support as needed.
As a child, I was very lucky to have parents who recognized and prioritized my need to have one-on-one time with them, to have "normal" experiences, and to not feel an overwhelming pressure to be my brother's keeper. I naturally gravitated to wanting to be involved in his life, and the fact that it was my choice made it something I felt good about. I had, and still have my moments where I wish things were different — I'm only human. But I have found it is therapeutic to recognize my own anxieties and identify the parts of me that stem directly from being his sister.
As an adult now, I look back on my childhood with a very thankful heart. Although there were struggles, they made me stronger. I learned at a very young age that life doesn't always work out the way you expected it to. My mom always says, it's not about the cards you're dealt, but the fact that you have cards in the first place. I believe this is so true. Our life has not been perfect, but it has been absolutely wonderful in its own way. I have been gifted with an amazing brother and unique outlook on life which has connected me to so many others in the same boat.
Originally published: August 7, 2020