Fans of 'Born This Way' Will Want to Watch 'The Specials'
---
Before "Born This Way" aired on A&E, there was "The Specials," an observational documentary series following the lives of five friends with intellectual disabilities who share a house in Brighton, England. The series was originally released online in 2009 and then aired for a day on the Oprah Winfrey Network (OWN) in 2014, but has not been available to the public since. On October 15 this year, it became available to stream online.
Sam, Hilly, Lucy, Lewis and Megan have been friends since childhood. When Hilly's parents realized there were few options for their daughter to live independently, they set out to establish a home where she could live with her friends — who found themselves in the same situation — where they cold have 24 hour live-in support. In the show, they share the ups and downs of their lives, from first loves to heartbreaks, from leaving college to finding jobs, and now, as they grow older, marriage, ambition and fidelity.
All cast members have Down syndrome, except Lewis, who has William's syndrome.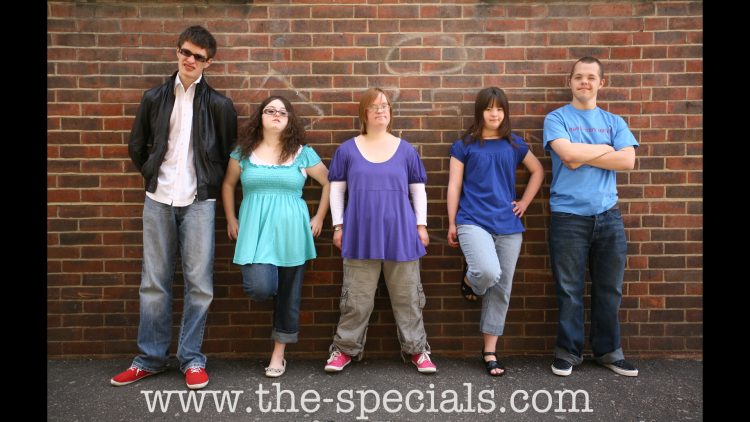 The cast members both co-owned and co-produced the series. They provided the voiceovers and as well as feedback to the filmmakers on the rough-cut of each episode — the show's tagline is "This is our world and we want to share it with you."
"The Specials" was filmed in a strictly observational way. In an interview with The Mighty, show creator and producer Katy Lock said,"We don't 'produce' anything or run to a schedule. We are filming the guys' lives and waiting to see what happens." According to Lock, sometimes they'd have to wait a long time, as was the case with season two, but when TV-worthy stories emerged the resulting episodes were "dynamite."
The first season of "The Specials" won two Webby Awards for Best Reality in 2010. When season two became a reality, season one was no longer available to watch online due to publishing agreements. The second season was only available to watch on the Oprah Winfrey Network. Lock said:
This has been a very long-running labour-of-love project! We began shooting season two in 2011 after being approached by Carolyn Strauss and D.B. Weiss from "Game of Thrones" who had become fans of our show online — mind-blowing! They got Oprah interested and soon we were having to re-cut Season 1 into six 21 minute episodes instead of the original 10 10 minute webisodes, and then shoot a second season.
In 2014, all episodes of season one and two were broadcasted on OWN in one day — an intimidating marathon for people to get through, especially since most were not familiar with the show.
With the recent online release, "The Specials" has made season one and two available worldwide. Now fans can watch the episodes at their leisure. "We hear that lots of people are still binge-watching the series!" Lock said.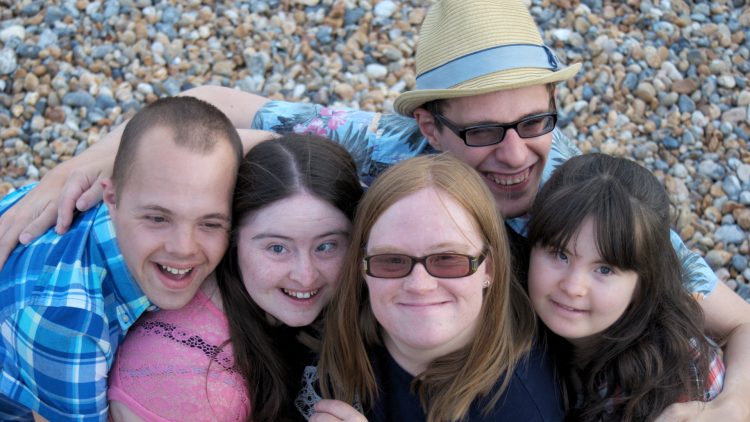 When sharing their thoughts on being on the show, cast members told The Mighty:
"I like being in it. It's good. I love all of it. I hope they have a good laugh at the funny bits — they can laugh at the sad bits too if they want to!" — Lewis
"I love being in 'The specials.'" — Hilly
"Being in 'The Specials'… I like it so much because I am with my friends and I enjoy every experience of it. I like being filmed. I want the audience to enjoy it and have fun and mostly laugh. We get to show people we live lives like everybody else." — Megan
"'The Specials' is really good fun. We hope the audience enjoys it, especially the ladies!" — Sam
Lock said they would love to do a third season. "The guys' lives have been pretty steady since season two," she added, "but there are rumblings of things beginning to change again, including the possibility of two weddings!"
One of the main challenges in creating season three is funding, which is why the show is now available to stream online for a fee. There are different access tiers available, depending on how many seasons you want to watch and for how long. An unlimited streaming for one year of season one, season two and the "Xtra Special Zone" (ever growing collection of educational video content) is £16/$24. You can also access season two for 30 days for £6/$9, season one for 30 days for £5/$7.50, season one and two for 30 days for £9/$13.50 or £1/$1.50 per episode for 1 week of streaming.
Visit "The Specials" website for more information.
Originally published: November 9, 2017