15 Memes for Anyone With Depression Who Sleeps Too Much
---
Sleep, sleep, sleep. It is almost always on my mind. Not because I don't get enough of it or because of insomnia — but because of my mental health. Hypersomnia is a symptom of depression. Hypersomnia is the opposite of insomnia, it means that you sleep too much.
It's common for me to sleep a full night and still want to take several naps later on. It's also common for my sleep schedule to be messed up because of this, with late nights and an even later wake up time. Sometimes I want to go to bed way too early, and other times it turns around into a sorta false insomnia because of all the sleeping. All that is to say, I have reasons to have sleep on my mind.
I make memes because they allow me to laugh at something that is otherwise frustrating. The memes allow me to connect with others who experience the same issue. I hope they can make you laugh, too.
1.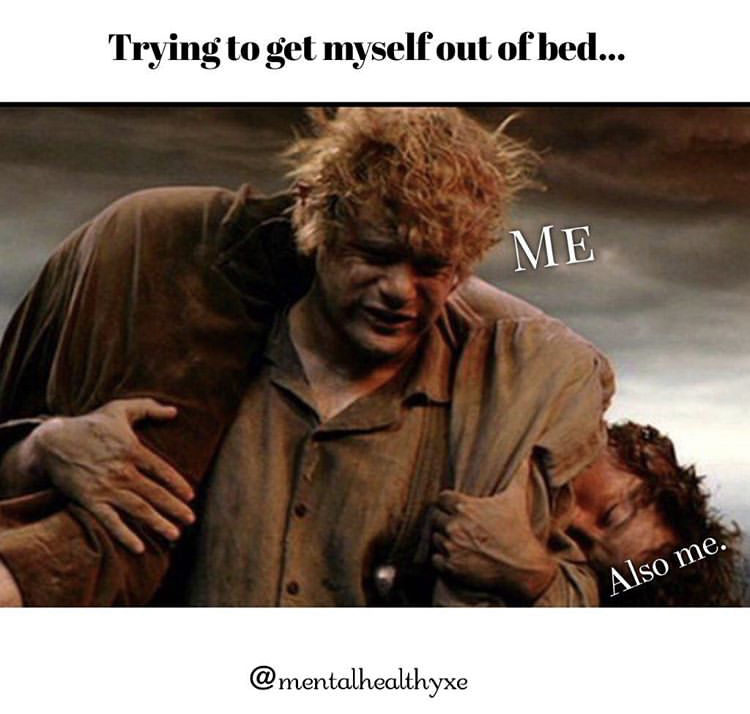 2.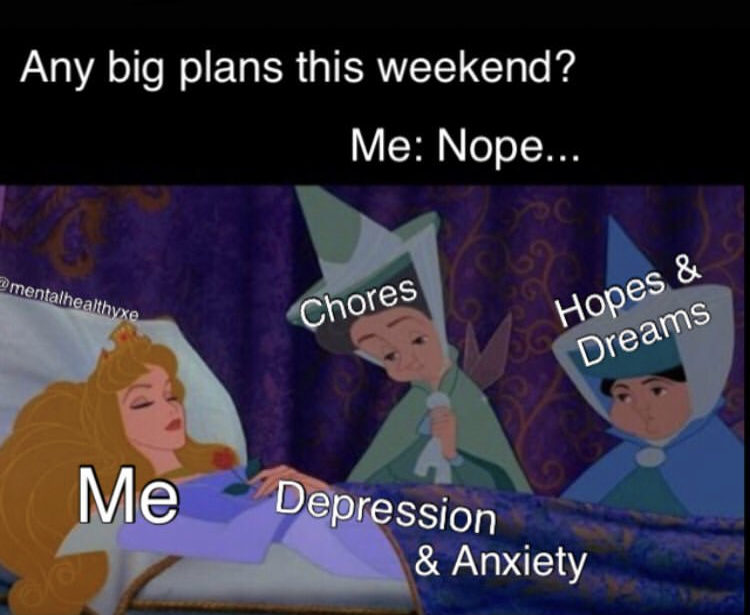 3.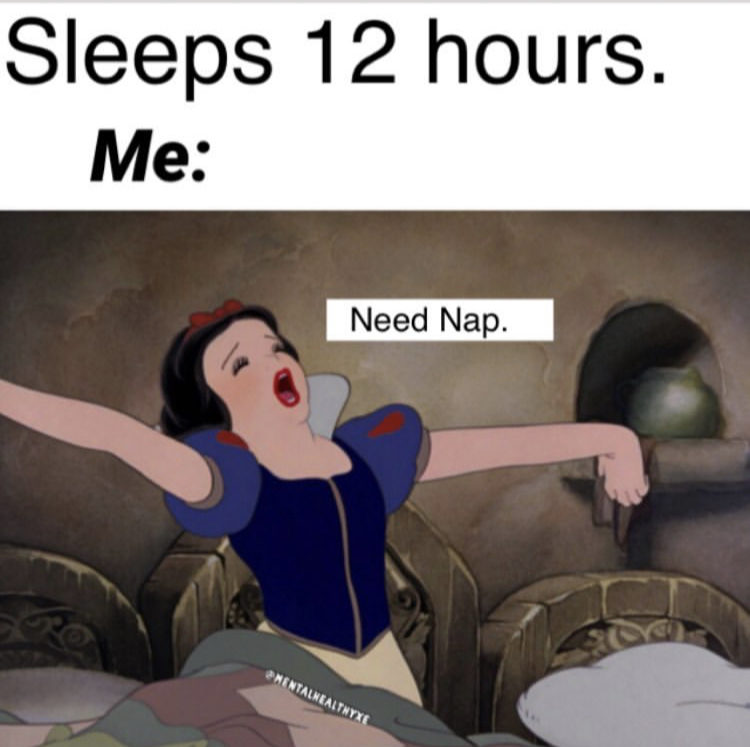 4.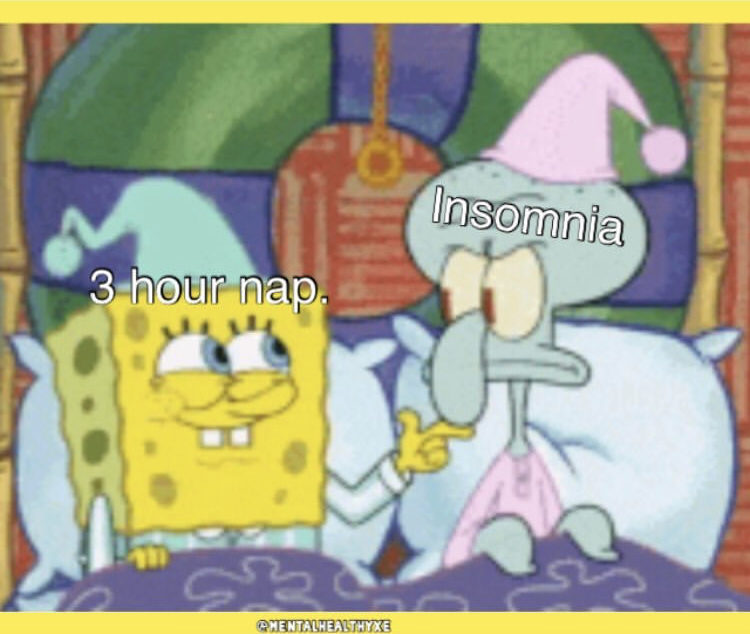 5.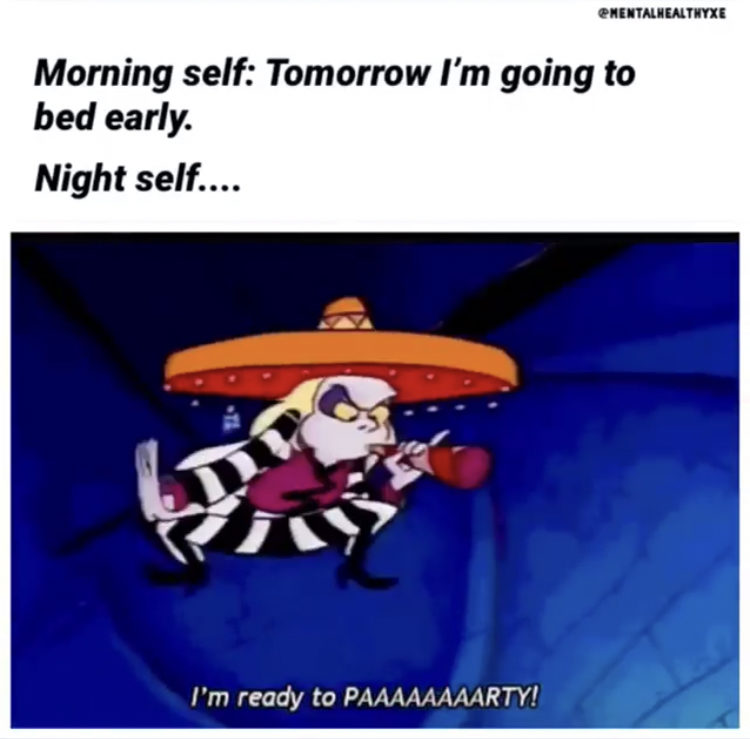 6.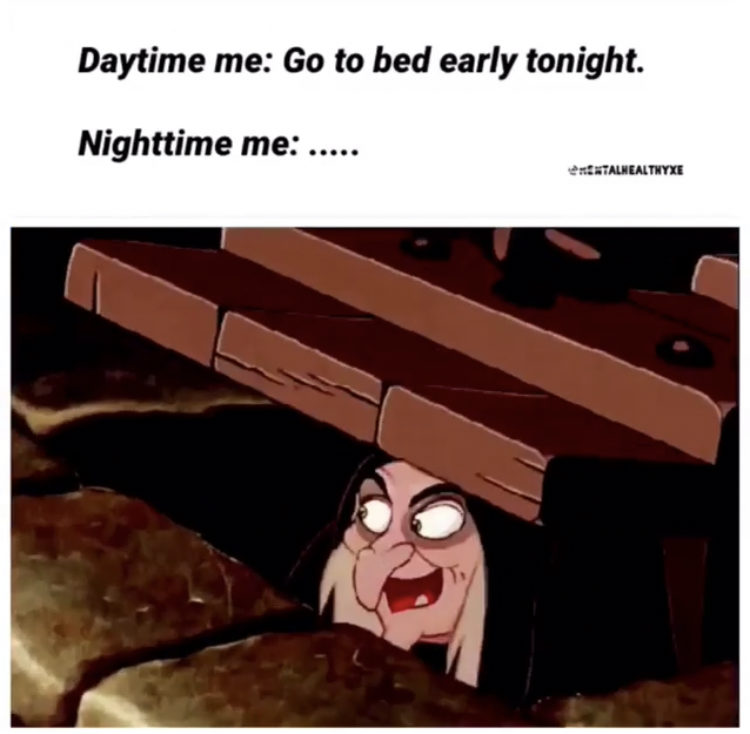 7.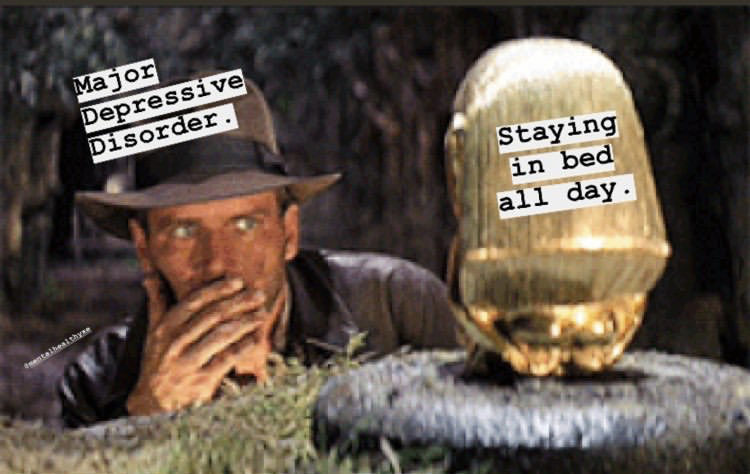 8.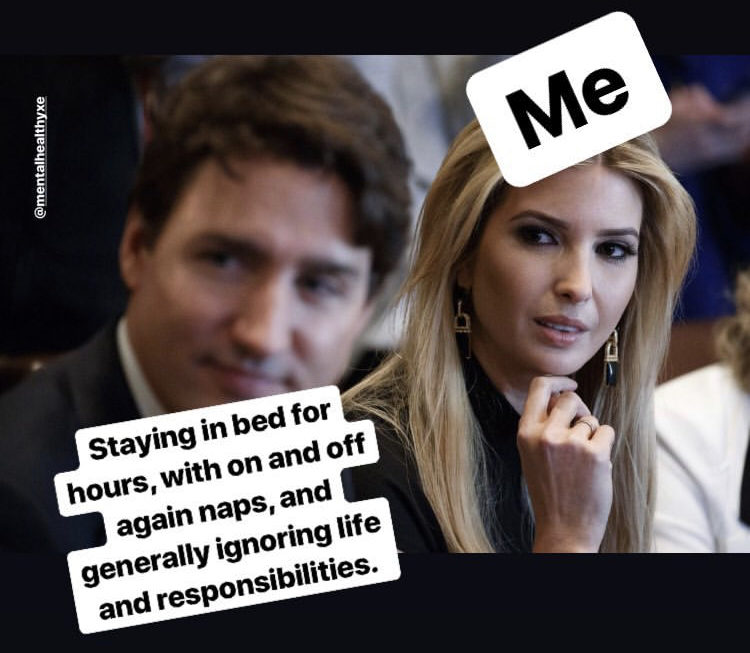 9.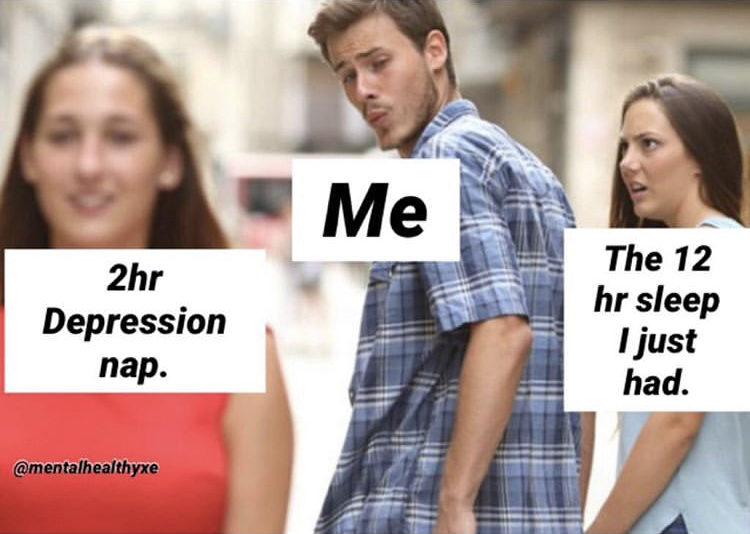 10.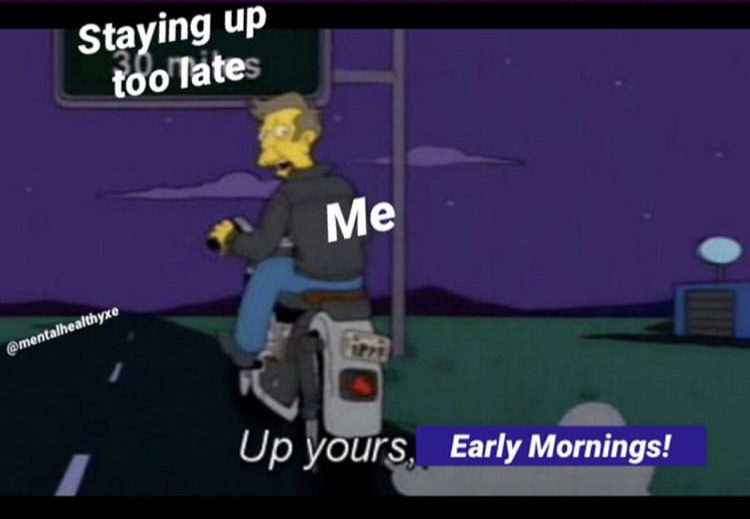 11.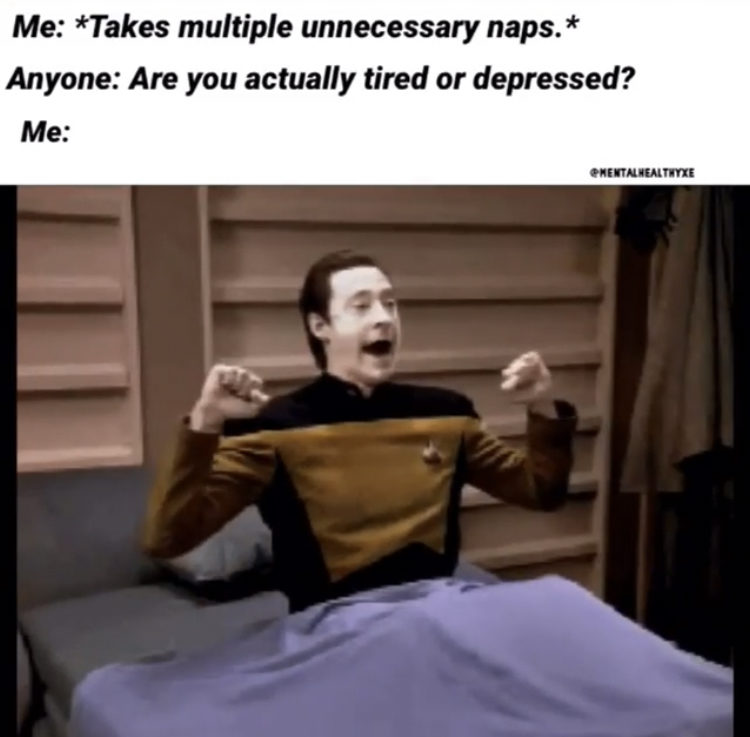 12.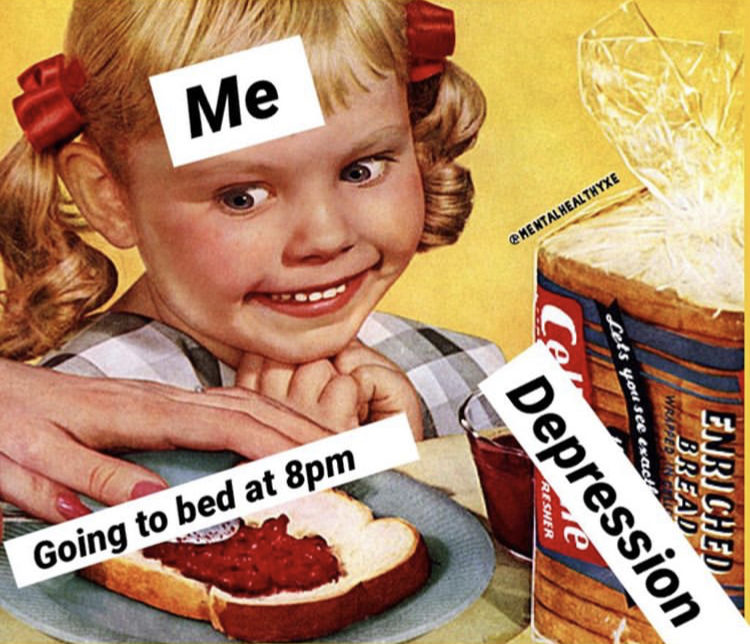 13.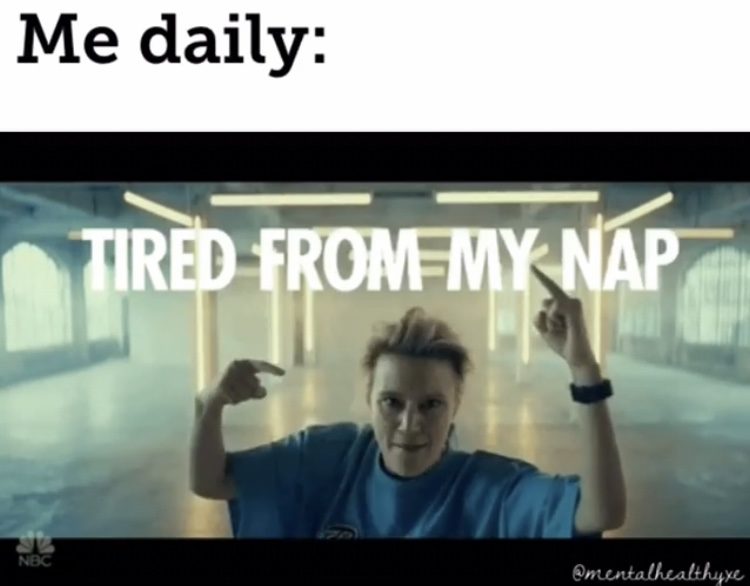 14.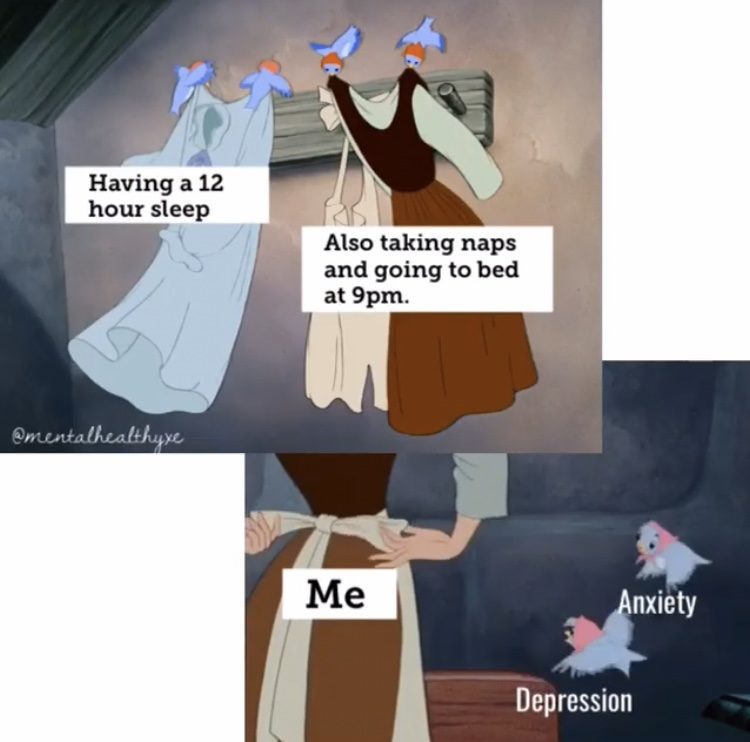 15.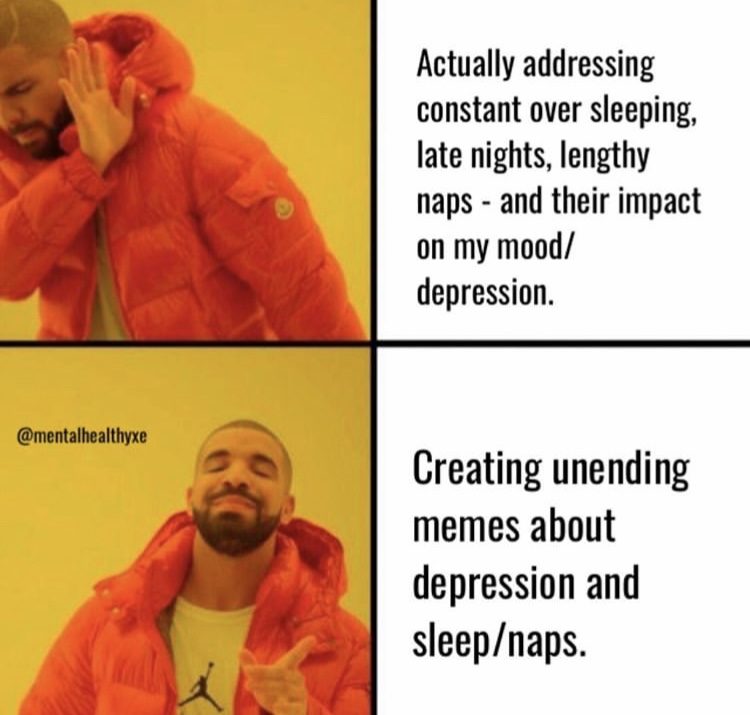 If you like these memes and want to follow my journey you can find me on Instagram as @mentalhealthyxe.
Originally published: August 8, 2019