What a Mast Cell Activation Syndrome Attack Really Feels Like
---
It always starts with a sniffle, then the eyes run. The attack is here. It's 3 a.m. A nightly blast in her body like a bomb going off. Chemicals she can't even pronounce take over her early mornings as they secrete their poison. A slow rumble deep in her belly and bones, it begins with an ache and a whimper, and ends with stabbing agony and a muffled scream. Vertigo, then cold — so cold. Shaking, shitting, shivering, puking, pain.
Pain running from her fingertips to her feet. Muscles squeeze and cramp and she's so cold. She'll never get warm and never, ever do the eyes stop running, but she knows she's not crying. She never cries. Something takes hold of her stomach and wrings it like a wet towel, squeezing. Pain.
She remembers when she wasn't a lump of meat that betrays her quick mind and free spirit every day in the predawn hours. So many sunrises touch her from the confines of her bed, she feels she is the official greeter of the day — and she always asks the day to be good to her. Perhaps, someday it will.
Shake off the negative thoughts, they come so easily when the attack is here. She won't call it by its silly name – a mast cell degranulation event (occurring in those who have mast cell activation syndrome). Instead, she calls it a "Mast Blast" because it sounds better, like a party in her body, and maybe it will become better because God, oh God, please help me God, something's got to give.
Foxhole prayers at their finest. Does God listen? What if you feel like you only earn the right to pray for yourself when you're deeply struggling? The thought leaves her mind as the next round quakes through her.
Shaking, shitting, shivering, puking, please God listen, I can't live through this pain.
She hears no answer as the deep velvet sky surrenders to the sun.
Hours pass, it could be minutes. Time has no place in the world of torment. Instead, she floats alongside the passing tide of time, feeling every microsecond in the small fibers of her body, where pain should have no harbor.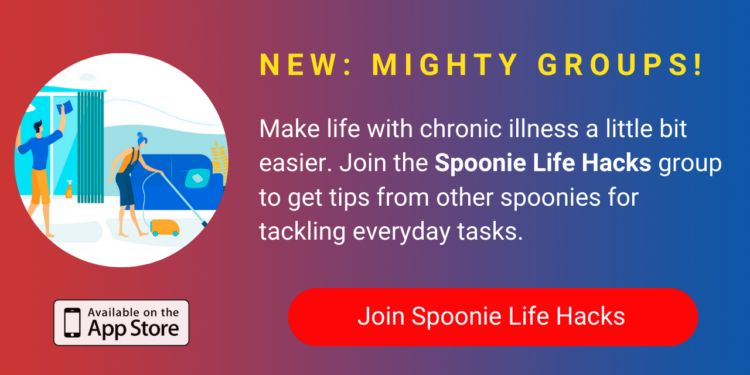 She has her own little remedies. Trial and error yield small but promising results. Cannabis works — sometimes. Doctors don't care. It doesn't come in a prescription bottle. But she fought for it. Brought in articles arguing her inherent human right to be able to treat her condition.
She doesn't feel like she won anything.
The violence inside her pauses, hits the eye of the storm. Weak, she reaches for her remedy. Shaking still, her guts untwist slowly and her stiffened spine unravels. The spasms lessen; she can breathe again, and she wonders maybe if God has been listening all along? She tries standing. Blood pressure low, heart pounding, beating outside her bones and inside them at the same time. She faints, but only falls back on the bed. Waking, she knows the blast is almost over, and the first rays of sunlight gently touch her face.
She's survived. She remembers when she used to live.
Getty image by Boris Jovanovic