The 'Impossible Lesson' Many Rare Disease Patients Learned Before COVID-19
---
Last November, for the first time in six years, I boarded a plane to fly to Disney World with my family. I had not flown, stayed in a hotel, or been among the living in years. Of course, I was prepared — seat covers on the plane, masks for me and my son (before they were the norm), lots and lots of medication, and boxes shipped ahead with supplies for us upon arrival. I brought everything — our own sheets, towels, all of the food my son and I would eat, and I even rented an electric scooter to ensure I could physically participate even with heat and long days of walking.
Before leaving I wasn't sure if I could do it — if I could really be near that many thousands of people, and be near the smells that trigger me and the motion of the rides. The airport and plane ride alone were terrifying.  And yet, while it was exhausting and required almost a full week of recovery after, it was also one of the most healing things I have done in years.
Being able to immerse myself in a completely different world — riding rides, watching fireworks and seeing the joy and magic through my son's eyes — allowed me to live in a way I had not in years. To feel the energy of the outside world, and to know I was a part of it even for just a few days, not just watching from afar, was unexpectedly deeply restorative. Isolation is not new to most rare disease patients — I would even say it is our norm.  We miss out on family events, work gatherings, nights out with friends, and even vacations, our bodies too unreliable to trust out of our safe spaces.
Many of us knew what life was like before our rare diseases arrived, before they forced us inside over and over again, losing moments and feelings of being alive. And no matter how many times we have to miss out, it never feels OK. It always feels like we are left stuck alone, that our diseases have won and our world feels smaller and smaller.  This is what we fight for daily. We fight for our re-entry, to be well enough to go outside and be among the living again.
Right now, we are all faced with these feelings of isolation and disappointment. COVID-19 means we can't leave our safe spaces. We can't gather with our friends or travel, and we can't feel the energy that only comes from being around others — not on Zoom, but in person. But I know this is not our forever.
Rare disease patients have already learned this impossible lesson, that we don't get to do things exactly when we want to do them. Sometimes it can take months, even years, to get to the point that it is safe for us to do something. But because of that, we have learned to cherish and be grateful for each moment it is possible — taking nothing for granted, knowing each day we have among the living is a gift. For those are the memories and moments we talk about in our hardest hours, and the plans we dream about for our future remind us that even if our present reality is hard or lonely, our tomorrows can be better. In fact, they must be.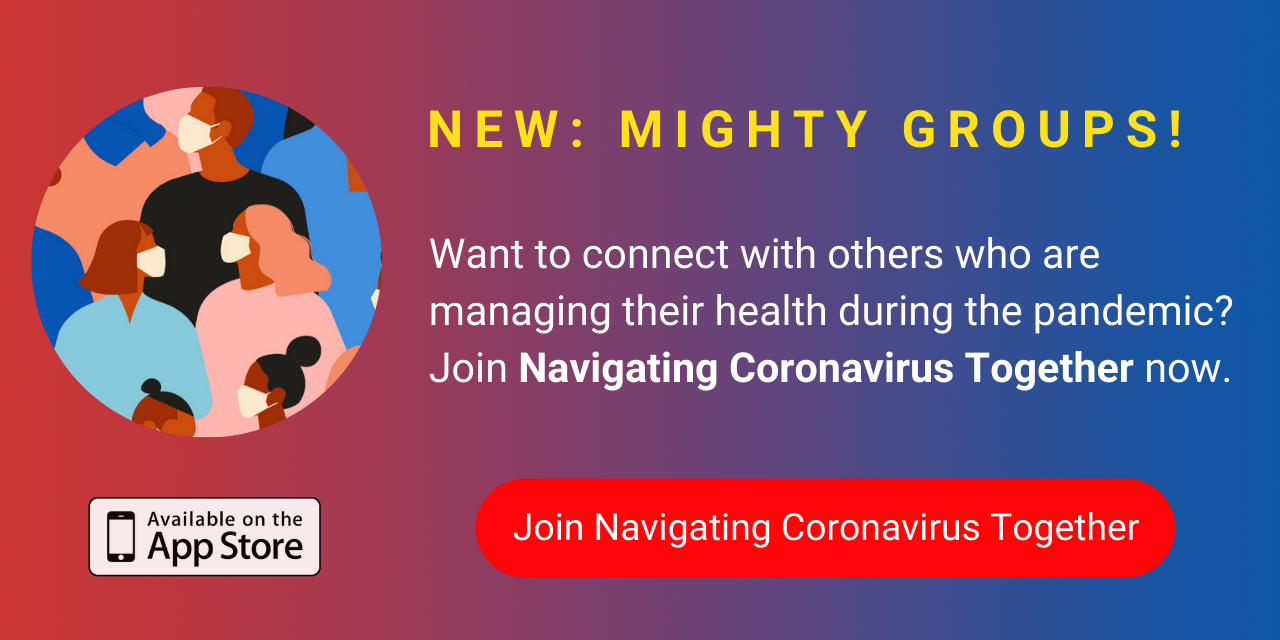 This story originally appeared on A Rare Normal.
Image by Thomas Kelley on Unsplash.