5 Unique Holiday Gift Ideas for Your Mental Health Provider
---
Countless ink has been spilled over whether or not it is appropriate to give one's mental health professional a gift, but my intention is not to settle that debate here. My psychologist and psychiatrist both accept reasonably-priced tokens of appreciation, and I wanted to share fun holiday gift ideas for people whose practitioners are like mine.
For me, therapy and psychiatry do present their challenges. None of these gifts, however, have ever complicated any of my therapeutic relationships. The following are five quirky Etsy gift ideas, all of which I have given to at least one of my treaters.
1. "Therapy for Santa" Christmas Stocking
Therapy for Santa?!?! This past year, I presented both of my mental health professionals with these stockings for the holidays. They each concurred that the concept of counseling for the biggest gift-giver of all was hysterical. While the stockings are a bit on the pricey side, these unique, personalizable gifts are perfect for the provider with whom one has had a long-term relationship, as well as someone with a sense of humor.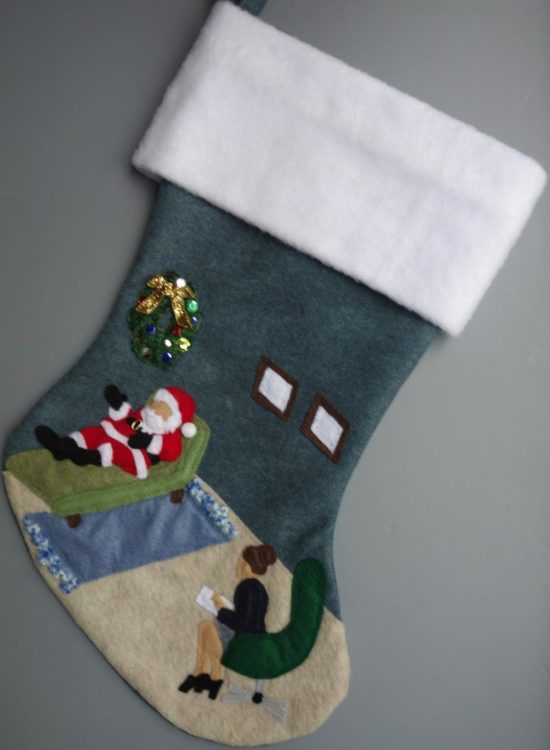 Get a "Therapy for Santa" Christmas Stocking here on Etsy ($98)
2. "Chill Pill" Soap Set
Has your counselor or psychiatrist helped you overcome anxiety? More affordable than stockings, these "Chill Pill" soaps are a fun and inexpensive way to thank the therapist who has engendered that sense of calm in one's life. This gift can be given in the colors of your treater's alma mater, adding a personal flavor to the holiday season.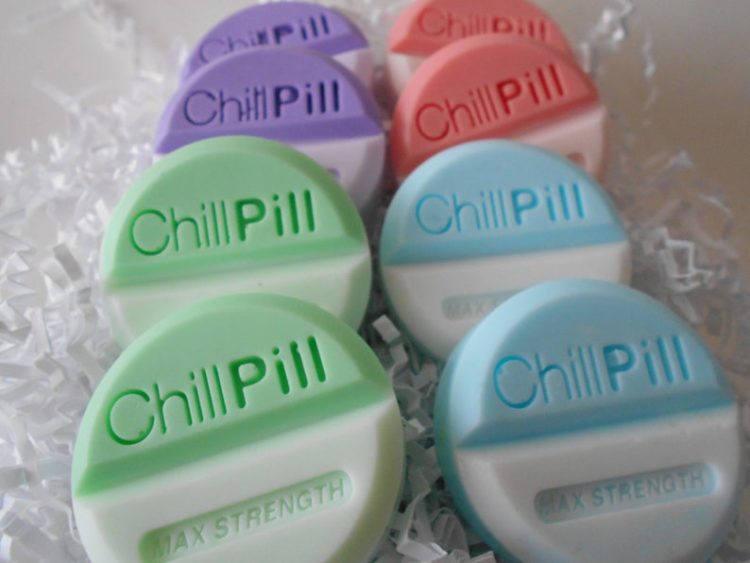 Get a "Chill" Pill Soap Set here on Etsy ($10)
3. Psychopoly Game
Want to gift your psychologist with the ultimate board game? Psychopoly was a present my treater wanted to play with her friends from graduate school, but only with those who wouldn't be good enough to beat her! This game is a great gift to jog your psychologist's memory about the concepts they studied in school and allows you to do so in a light-hearted manner.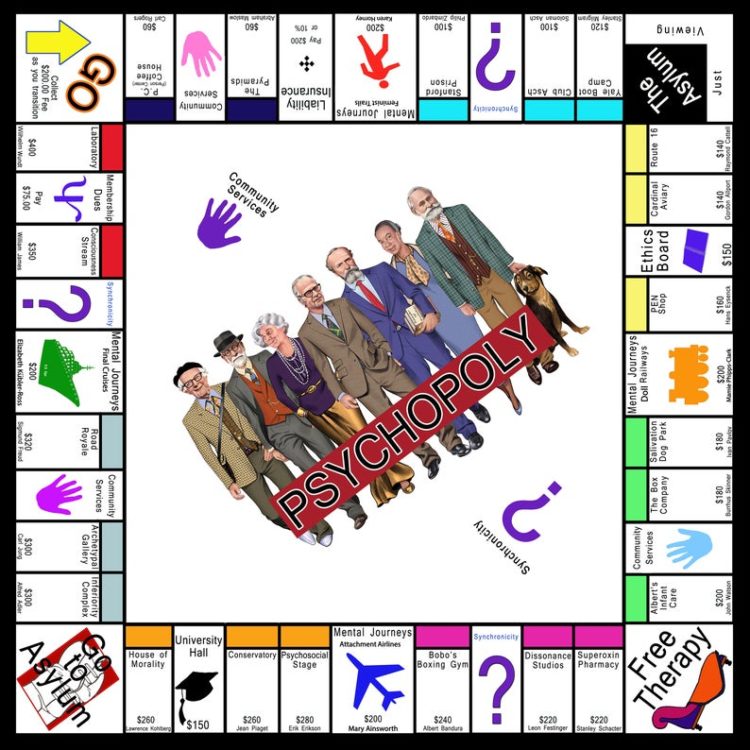 Get Psychopoly here on Etsy ($34)
4. Chocolate Brain Lollipops
Do you desire to give a "piece of your mind" to a mental health professional who has given you "peace of mind?" Not only is this chocolate brain lollipop a witty way to say "thanks" during the holidays, it is a great gesture for the provider who will only accept presents with a low price point. If I may say so myself, the Etsy seller's non-GMO, fair trade chocolate is as delicious as it is amusing.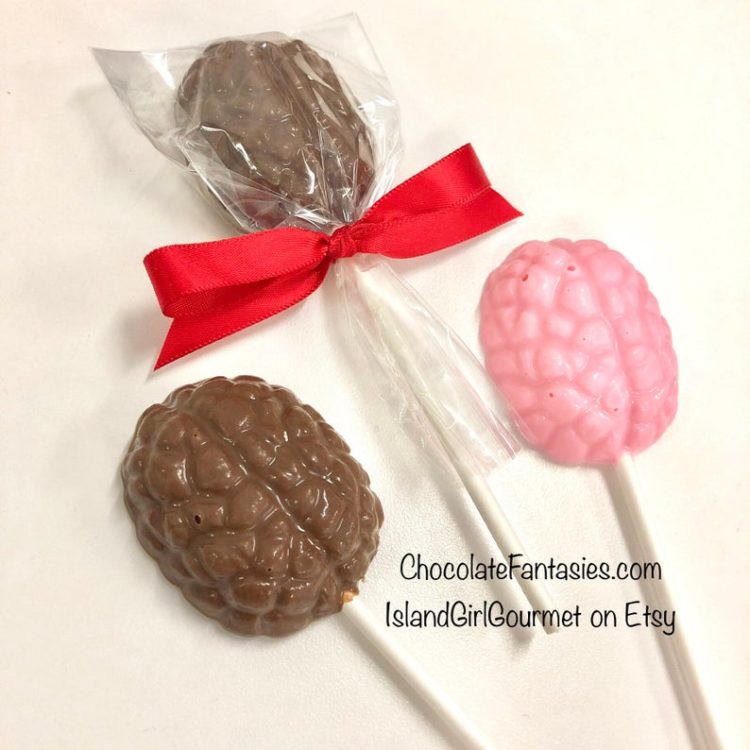 Get your Chocolate Brain Lollipops here on Etsy ($1.75)
5. Tissue Box Cover — Feminine Version
Want to give a great gift that doubles as an office decoration? While the seller hails from Israel, this tissue box cover will be dispatched from your closest Amazon warehouse, sans shipping charges. Versions are available for the gender of the therapist or psychiatrist, as well as that of the patient, with sizes to fit square or rectangular tissue boxes — which allows for gift-giving versatility.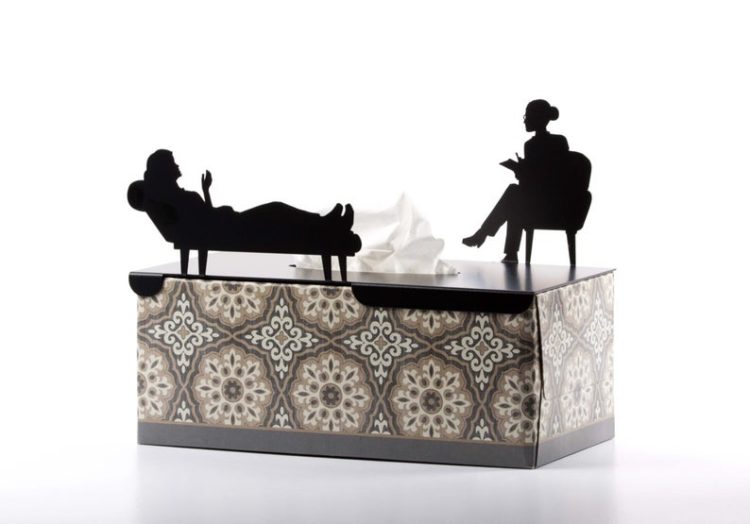 Get a Tissue Box Cover here on Etsy ($33.90)
Not all mental health professionals have a sense of humor or accept presents in the first place, so you must judge for yourself how any of the aforementioned gifts would be received by your provider. Some of these gifts may not be a good fit due to cost restrictions placed by treater's offices, the size of one's personal budget or due to past issues that have arisen in therapy.
With any gift, trust your own judgment and knowledge of both yourself and the counselor in question. In the event of uncertainty over the appropriateness of a gift, or gift-giving in general, always consult your treater, as policies vary widely from practitioner to practitioner.
Happy Holiday Gift Giving!
Originally published: October 22, 2019