Instagram Artist Imagines Mental Illnesses as Monsters to Kick the Stigma
---
What to know: Phil Wall, a U.K.-based Instagram artist who goes by the name Never Stay Dead, has been using his art to visualize common mental health disorders as monsters that loom over those they afflict. While Wall showcases various types of work on his Instagram page, this specific effort aims to raise awareness and understanding about what living with an invisible disorder or mental health illness actually feels like.
Disorders are something that we live with and are very real, but not everyone can see them or know what we are going through. I wanted to visualise it in a way that everyone could understand easily. As a monster that lives with us on a daily basis," — Phil Wall, Bored Panda
Wall's monsters, which were initially featured on the pop culture website Bored Panda, attempt to educate viewers about the true struggle of living with a disorder or mental illness that has invisible symptoms. In truth, it's hard to relate if you've never quite felt it for yourself, but Wall's work — which features common disorders like depression, OCD and anxiety — captures the experience. For example, the artist depicted depression as a large, sludgy demon saying, "You are worthless," but dressed up ADHD as a happy monster pointing to many different possibilities.
The Frontlines: Mental health is still deeply stigmatized in the United states but using art as a way to express what you're experiencing. Art therapy can also help improve symptoms:
According to the National Alliance on Mental Illness (NAMI), only 64% of adults with a serious mental illness get treatment within any given year.
Nonetheless, depression is the leading cause of disability in the world.
Suicide is the second leading cause of death in people ages 10‑34.
According to a study published in The Arts of Psychotherapy, participating in art therapy for an average of 50 minutes per day has been proven to lower levels of anxiety and pain and improve mood among hospitalized patients.
Get more on mental health: Sign up for our weekly mental health newsletter.
A Mighty Voice: Our contributor, Azra M., a licensed art therapist, revealed that creating art can really help patients more accurately express their mental illnesses. "Sometimes talking is not enough. A client might not know how to express what they are feeling. They might not have the language or even be aware of what they are feeling. Expressing emotions through art can provide some powerful insights into what a client is going through," she said. You can submit your first person story, too.
From Our Community:
Add your voice: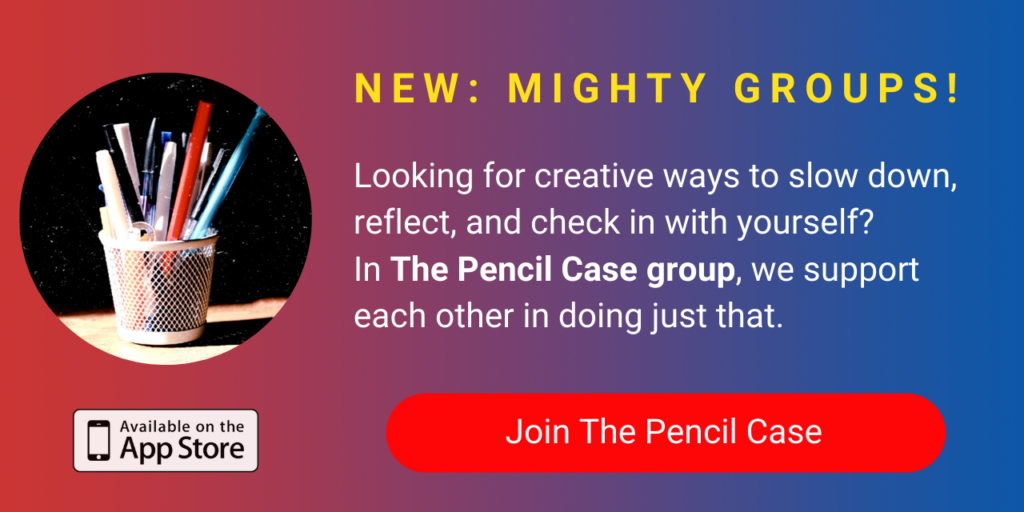 Other things to know: For more on mental health and art, these articles may help:
How to learn more: You can view more of Hall's work (and buy prints!) through his personal website or Instagram. If you're looking to get started with art therapy of your own, you can find a qualified therapist through the American Art Therapy Association.
Originally published: June 26, 2020