14 Gifts to Give a Friend Who Couldn't Catch a Break This Year
---
Editor's Note
We hope the products below help you or a loved one in your health journeys. Just so you know, The Mighty may collect a share of sales from the affiliate links on this page. As an Amazon associate, we earn from qualifying purchases.
Updated November 24, 2020
For those of us with loved ones who have had a rough go of it with their mental health recently, it can be difficult to know what kind of support to offer. As the holidays approach, this can feel especially true.
While gifts don't ever "solve" someone's mental health struggles, they can go a long way in making someone who is struggling feel loved and less alone.
That's why we wanted to know what people who had a hard time with their mental health this year would love to receive as a gift. If you're looking for a gift for your friend who couldn't catch a break this year, we encourage you to check out their suggestions (as well as a few of our own) below.
Here are gifts members of our community would love to receive when they're struggling:
1. A Handwritten Letter
There's nothing better than being reminded you are loved by the people that matter most to you. Giving your loved one a heartfelt letter can go a long way in making your loved one feel less alone — bonus points if you use cute puppy stationary to do so.
"One of the best gifts I ever received (and it came during a particularly difficult time for me and my mental health) was a handwritten letter. The letter said all the things this person loved about me. And not generic things like 'you are fun' or 'you are kind.' They were genuine, detailed and thought-out things. I still have that letter and it's nice to refer to when I'm feeling low and unlovable." — Chelsey M.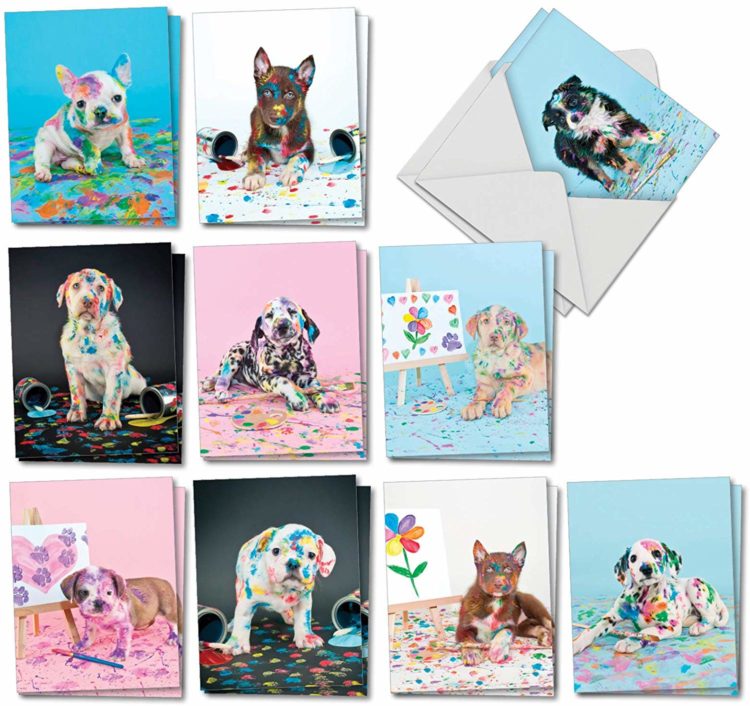 Our Pick: Painted Puppy Cards and Envelopes
2. A Journal
Writing down how you're feeling can be so helpful when you're struggling. There's something therapeutic about getting it all out on paper. If your loved one is a writer, giving them a journal is a a no-brainer.
"I had a bad year and yesterday my boyfriend bought me a notebook because he knows that writing my feelings down on paper is a great way for me to see my progress. He also wrote how he loves me on the first page of this notebook. I don't think he knows it's the best gift he could have given me." — Laetitia R.

"Books, notebooks, pens. I want to get back to reading and writing. I want to go back to my love — literature." — Evelyn M.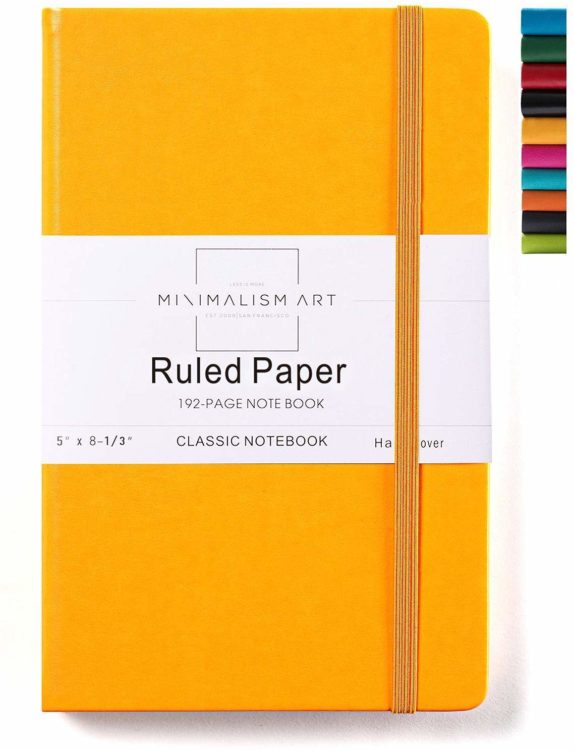 Our Pick: Classic Yellow Journal ($11.95)
3. Weighted Blanket
Weighted blankets have been all the rage recently and lots of folks swear by them. A weighted blanket would be a great gift for a loved one who had a hard year. If a weighted blanket is out of your price range, we encourage you to check out this DIY alternative: a weighted shoulder wrap.
"A hug and a weighted blanket. Holidays are hard, so it would be so nice to just feel like I mattered." — Maddy P.

"Weighted blanket. I need the pressure so I don't get in my head too much and have something else to focus on." — Hunter D.

"I've been looking at weighted blankets. That, or some time away. Either would help so much." — Lydia B.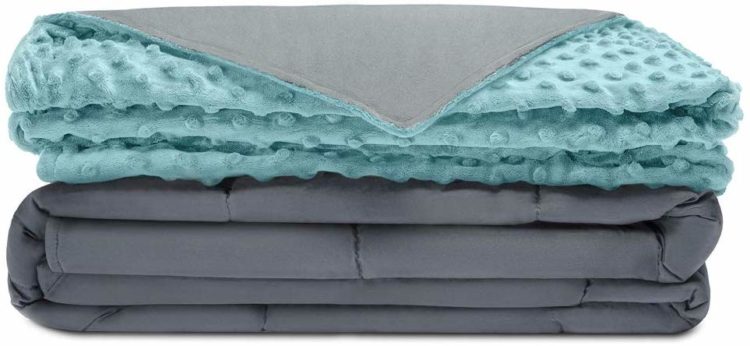 Our Pick: 15-Pound Weighted Blanket
4. An Electric Toothbrush or Waterpik
It's normal for personal hygiene habits to slip when you're in a rough spot. Tasks like brushing your teeth and flossing can feel impossible sometimes. If your loved one has mentioned struggling with everyday tasks like these, consider giving them electronic tools to help make dental hygiene easier. We recommend an electric toothbrush or a Waterpik, a product that uses pulses of water for flossing.
"For me, it would be an electric toothbrush and Waterpik. Self-care is important and these would make it easier to multitask a daily task." — Shannon C.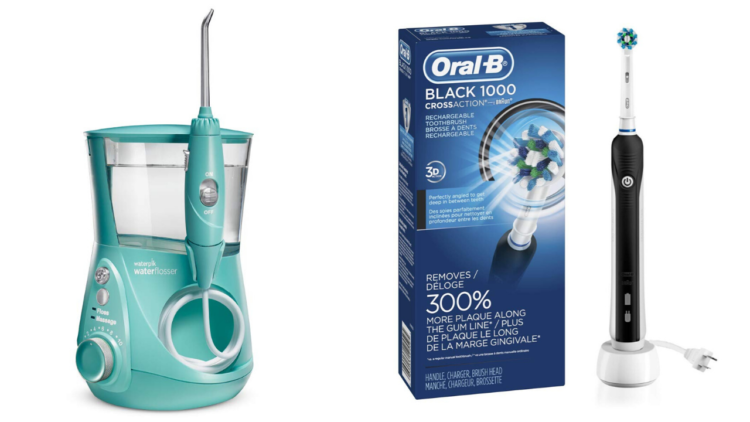 Our Picks: Waterpik Water Flosser and Rechargeable Electric Toothbrush 
5. A Self-Care Kit
Self-care kits are great for anyone, but for loved ones who have been struggling or unable to prioritize themselves this year, they can be a godsend. Make a homemade self-care kit for your loved one, or buy a pre-packaged one like the one below.
"A little basket filled with self-care and self-love items!" — Summer S.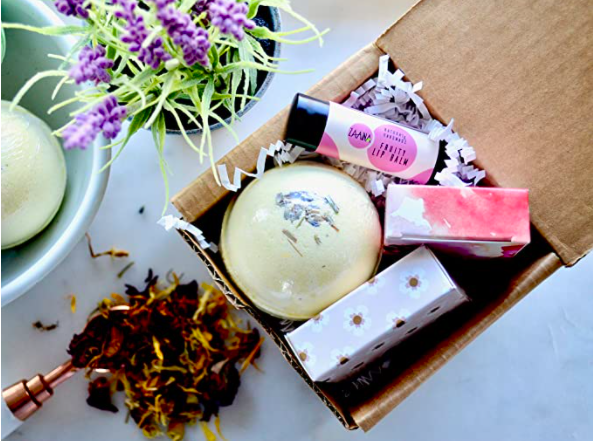 Our Pick: Self Care Spa Gift Set
6. Candles
Candles are an easy but comforting gift to give someone over the holidays. Find out your loved one's favorite scent and pick out a candle to match!
"Lots of candles! Aromatherapy has always been helpful for me when I'm depressed/anxious or both." — Danielle K.

"Some sweet smelling candles and coffee! Candles and coffee always help ease my struggles!" — Liz T.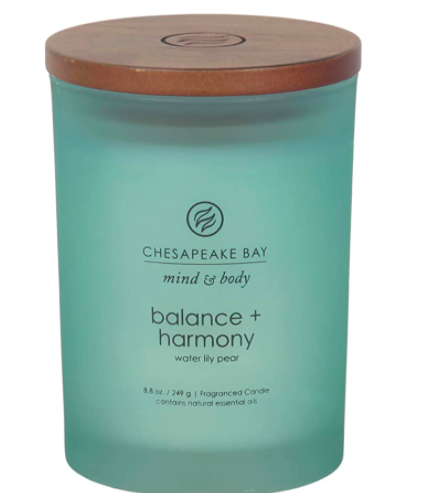 Our Pick: Balance + Harmony (Water Lily Pear) Candle 
7. Fuzzy Slippers or Socks
Fuzzy socks and slippers are a staple in gift guides because they are so comforting. If your loved one is stuck in bed due to health struggles, this could be a great gift for them.
"Warm fuzzy slippers and an afternoon of help around the house." — Lisa J.

"Fuzzy anything to keep me comfy on bad days in bed." — Katherine P.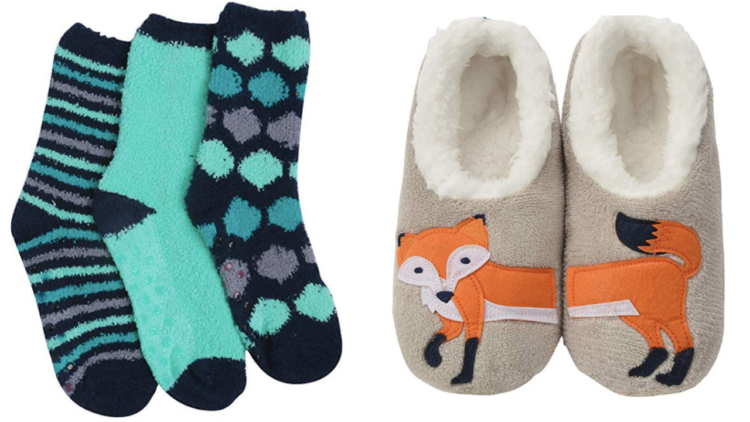 Our Picks: 3-Pack of Cozy Socks and Fox House Slippers
8. Art Supplies
Sometimes words don't truly explain what we're feeling. Get your loved one's creative juices flowing with some art supplies — art can be very therapeutic!
"A sketch pad and pencils so I can express myself and my depression" — Autumn V.

"Diamond dot painting kits, paint by numbers." — Lia Z.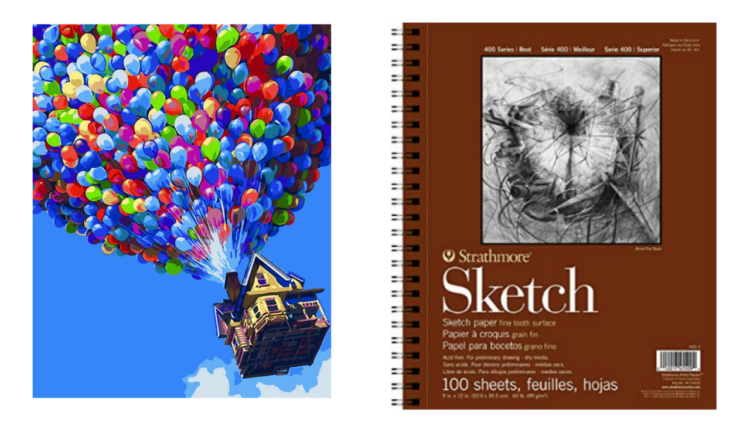 Our Picks: Paint by Numbers Colorful Balloon Picture and Sketch Book
9. Help With Household Chores
When you're really struggling with your mental health, it's common to let household chores fall to the wayside. Offer to help your loved one clean up their space yourself, or if you're far away, hire a cleaning service to give them the support they need in this area. If you want to give them a physical gift, feel free to print out these supportive coupons.
"Someone to come clean my apartment top to bottom/help me organize/help with laundry…" — Mandee C.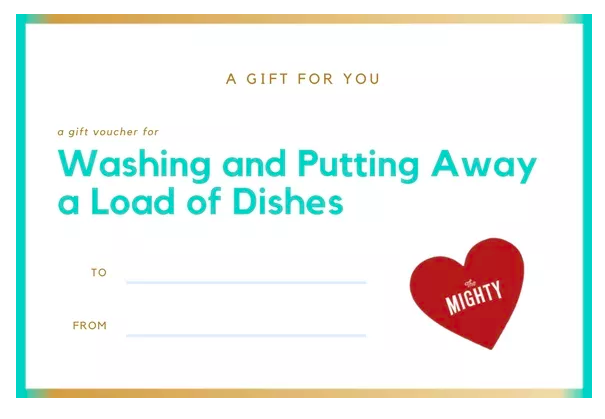 Our Pick: Coupons to Give a Loved One Struggling With Their Mental Health (Free – Just Print Out!)
10. Fitbit
If your loved one is looking to get more exercise, help them along their fitness journey by getting them a Fitbit. Whether your loved one wants to run, dance or lift weights, they can track their heart rate in style. (P.S. For exercise techniques for people physical disabilities, check out this guide from our community!)
"I've asked for a Fitbit to encourage me to go outside and move instead of sitting in my bed!" — Deborah L.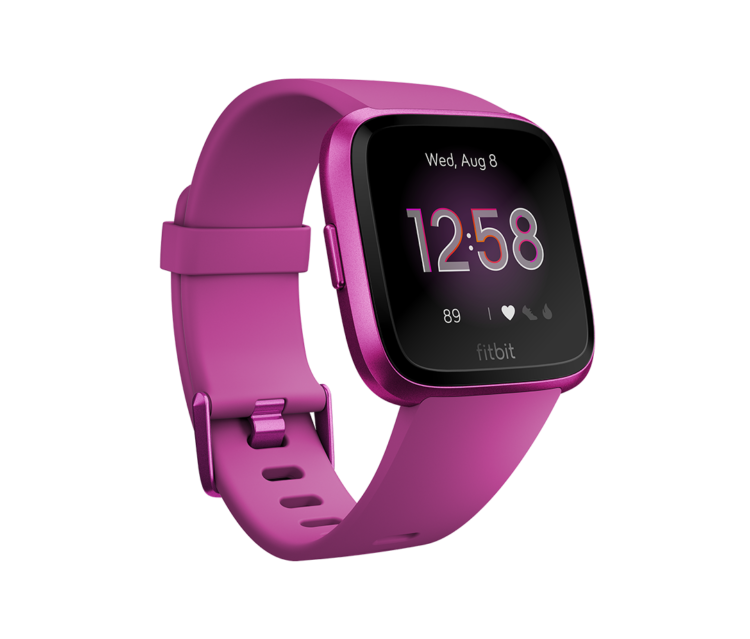 Our Pick: Fitbit Sense
11. Travel Accommodations
If your loved one hasn't been able to travel or take a vacation in a long time, help them take a break from everyday life by gifting travel accommodations. Whether you offer up some of your own airline points to get them a plane ticket or buy an Airbnb gift card so they can vacation in style, your loved one will appreciate the gesture.
"Anything that would support peace of mind. A getaway in a quaint place where I can enjoy nature and a sense of relaxation and quietness." — Tiffany G.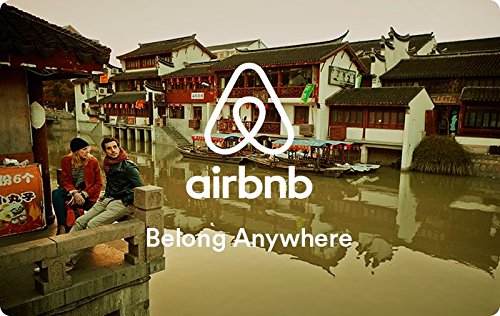 Our Pick: Airbnb Gift Card (Price Customizable)
12. Gift Card
Whoever said gift cards are a "lazy" gift obviously wasn't doing it right! The trick is to purchase a gift card you know your loved one will use. Does your loved one need new clothes? Find a gift card to a store you know they like. Otherwise, you can never go wrong with a Visa gift card!
"A gift card to get my nails done or to buy a new outfit. Anything to help me feel better about myself even if for a little while." — Sarah M.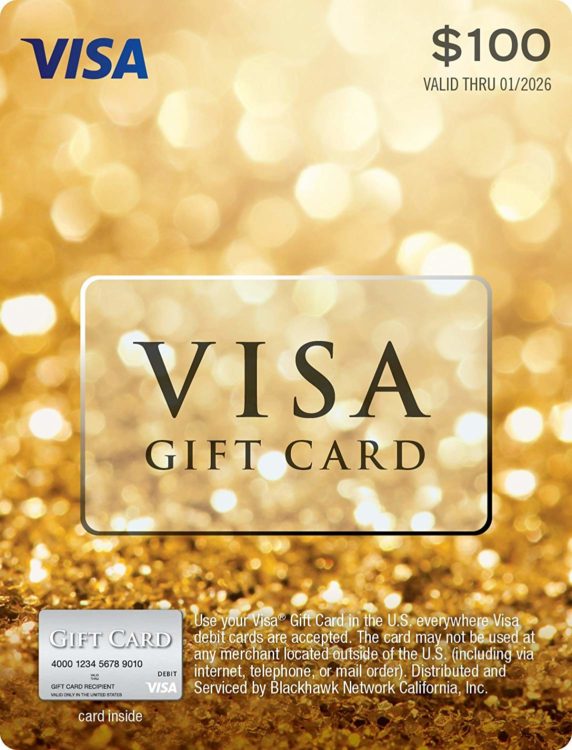 Our Pick: Visa Gift Card
13. Money for Bills and Life's Necessities
It's true that money can't buy happiness, but when you're drowning in hospital bills or debt, it can at least give you some peace of mind. Consider writing a check or sending some Venmo cash to your loved one in need this holiday season.
"Money. My mental health is undeniably related to the stress of being unemployed and lacking basic necessities." — Lori H.

"I know this may sound odd but to me it would be having the money to get my teeth fixed…my appearance causes my anxiety to be really bad in certain situations." — Allison P.
14. Love and Support
As cheesy as it might sound, usually the best gift you can offer someone is your love and support. Maybe that looks like giving a hug, or sitting with them as they vent about what's been going on in their life. Ask your friend what they truly need, and show up for them. It can make all the difference.
"All I'd like is a hug and for someone to tell me they actually care about me but without me having to tell them to say it" — Brit R.
What would you like to receive as a holiday gift? Let us know in the comments below.
Unsplash photo via Joanna Kosinska
Originally published: November 22, 2019