What to Give (and Avoid Giving) a Friend Who's Struggling This Holiday Season
---
Editor's Note
We hope the products below, all recommended by our Mighty community members, help you or a loved one in your health journeys. Just so you know, The Mighty may collect a share of sales from the Amazon links on this page. Prices and product availability are accurate as of publication.
I'm the first to admit that gift-giving is hard. Trying to find a gift someone will like can feel like a lot of pressure — especially if the person you're getting a gift for has been going through a tough time and you want them to feel special and loved.
While it may seem natural to buy your loved one with anxiety a self-help book for managing stress or your friend with borderline personality disorder (BPD) a brand-new Bible because faith is really important to you — sometimes these aren't what our loved ones really need when they are struggling. Oftentimes, these well-intentioned gifts can send the wrong message, making loved ones feel like you are trying to "fix" their illness or trauma, "pray" their struggles away or put a figurative Band-Aid over a gaping wound.
Because finding a gift for someone going through a tough time is, well, tough, we wanted to give you some suggestions that might point you in the right direction. We talked to people in our Mighty community with different mental illnesses or traumatic experiences and asked them to share an unhelpful gift they've received in the past — and what they would have preferred to receive instead. We hope their perspectives can help you when you are shopping for a loved one in your life. In addition to their insight, we've added some of our own gift recommendations.
As you'll see in their answers below, most often our loved ones just need to be heard and know they are loved. While gifts are great, it's often quality time and love that means the most during the holidays. Everyone is different though, so if you're giving a gift around a sensitive topic and you're not sure if it's OK, consult with your loved one or someone close to them.
Before you run out and buy that "inspirational quote" book for your friend with depression, check out these suggestions from our community:
1. For Your Friend With Anxiety…
Gifts people said were unhelpful:
"Information about meditation and essential oils. I'm sorry, but I have multiple anxiety disorders and I need medication! I just want people to spend time with me and show they care! I don't need things!" — Liz T.
"Self-help books and the offer to 'pray for me.' That may help others, but my personal preference is to keep religion out of my mental health. I'd prefer whatever is holding my interest at the moment, so right now that would be adult color-by-number books, diamond painting and loom knitting supplies since those help me calm down and reset after a stressful, anxiety-filled day." — Jayden R.
"Honestly restaurant gift certificates (bad). I have severe anxiety and don't like to go into places with a lot of people or noise — so although it's a sweet gift (and not having to cook for myself is awesome), I'd much rather have an Amazon gift card or something related to my hobbies (reading, painting, etc.)." — Angie H.
What we recommend instead:
Adult Paint-by-Numbers Lion Canvas ($12) or Knitting Tote ($12)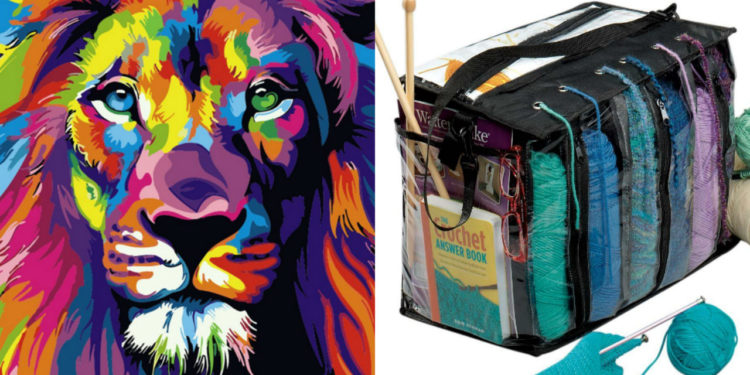 You can find more gift ideas in the stories below:
2. For Your Friend With Depression…
Gifts people said were unhelpful:
"A book of quotes about happiness. Being depressed isn't my choice and will not be easily fixed by reading a book of quotes. Instead the gift of understanding my illness would be appreciated." — Tricia F.
"Nothing. I've received nothing. So anything at all — even a phone call or text message would be great." — Rebecca M.
What we recommend instead:
"Honestly the greatest gift is sitting down and having a cup of coffee with someone who generally cares about you and wants to spend time with you. It means the world with my depression if someone takes the time to call or text and just say, 'Hey let's go get coffee — my treat — and catch up.'" — Zachary W.
YETI Rambler Coffee Mug ($25) or Lavazza Whole Bean Coffee Blend ($19)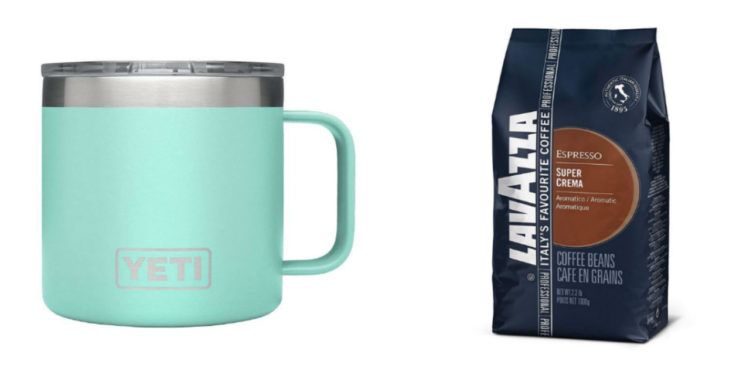 You can find more gift ideas in the stories below:
3. For Your Friend Who Is a Trauma Survivor…
Gifts people said were unhelpful:
"Prayer/Bible. I'm not religious, so it sounds like an excuse to do nothing. A nice gift would be time with the person. Or if it has to be a thing, how about a nice mug and tea? Or a cozy blanket?" — Jessiah C.
"When my boyfriend unexpectedly passed away at 48, I was given a book [called] 'Widow to Widow' by my financial advisor. I'd have preferred more of her time and expertise telling me how I could manage on my own without his income." — Andee J.
"It was an enormous framed poem after my dad died. Said something like, 'Remember me…' Where could I hang that in my home and have my heart not break in a million pieces each and every time I saw it? It's in a storage building at my mother's." — Andrea O.
What we recommend instead:
Harney & Sons Chamomile Tea ($8) or Weighted Blanket ($88)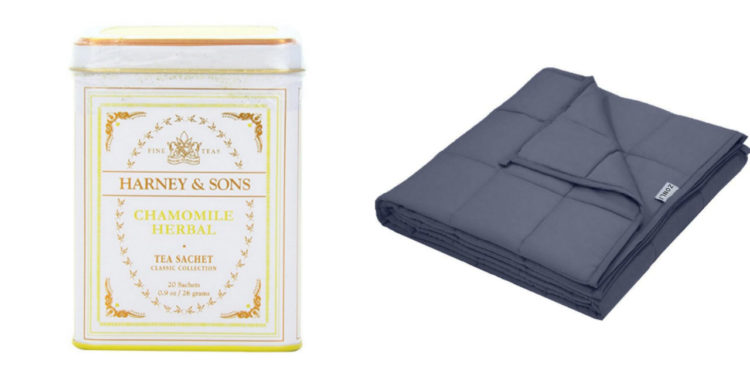 You can find more gift ideas in the stories below:
4. For Your Friend Who Isolates…
Gifts people said were unhelpful:
"A self-help book. I already felt like a total failure and the book made me feel worse as it seemed like I couldn't do even the simplest of things right. What I'd have preferred is a home-cooked meal as my eating becomes terrible when I shut down." — Chantelle S.
What we recommend instead:
"When I want/need my alone time, the best gift someone could give me is space. The space and time to figure it out. I don't mean leave me to rot. A text message that says, 'Do you need anything? I'm here,' once a day, would be lovely. But not constant badgering. I feel like the above makes me selfish. But my therapist told me that needing space to clear your mind is not a selfish act. It's hard for me to believe." — Kam S.
"Bear Hug" Card ($7) or Fuzzy House Slippers ($19)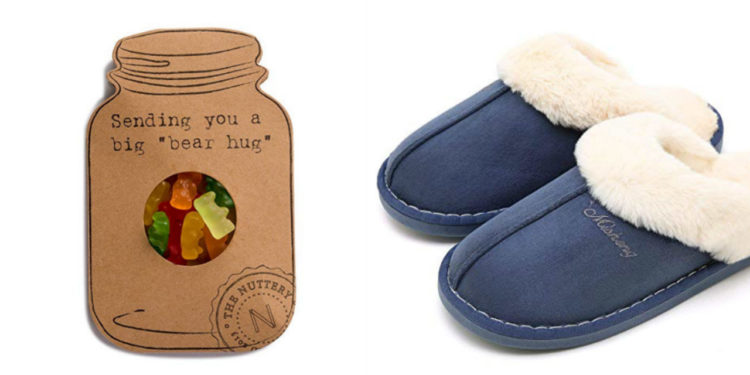 You can find more gift ideas in the story below:
5. For Your Friend Who Is a Suicide Loss Survivor…
Gifts people said were unhelpful:
"My uncle died by suicide, and his wife's family signed all of our side of the family up for counseling at their family church without telling us until the day of. None of us regularly attend church, and when we did, it was a different denomination. A more helpful gift would have been setting a meal train up, or some comforting items. For me personally, I would have loved a cozy blanket and a friend to just be around for me." — Emily H.
What we recommend instead:
"I've lost two family members to suicide. I haven't received an unhelpful gift, but what would have been helpful is meals for the next few days. And babysitting the kids." — Jenn D.
Fuzzy Blanket ($32) or Soup Sampler 5 Dry Soup Mix ($32)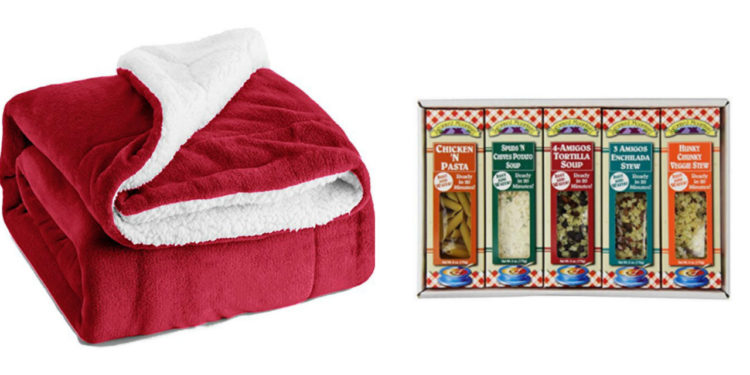 You can find more gift ideas in the story below:
6. For Your Friend Who Is a Sexual Assault Survivor…
Gifts people said were unhelpful:
"After being told it was my fault for dressing 'provocatively,' I was gifted a can of pepper spray to carry on myself. It felt like I was being told that I really can't go back to feeling safe." — Bere W.
"'I'll beat him up!' As much as I appreciate the sentiment, I don't want to cause harm to anyone, no matter what they've done to me. Support and understanding is all I wanted." — Krystal K.
What we recommend instead:
"Quality time with those who make me feel loved and safe would be the greatest gift of all." — Alexis B.
Sloth journal ($9) or Colored Gel Pens ($11)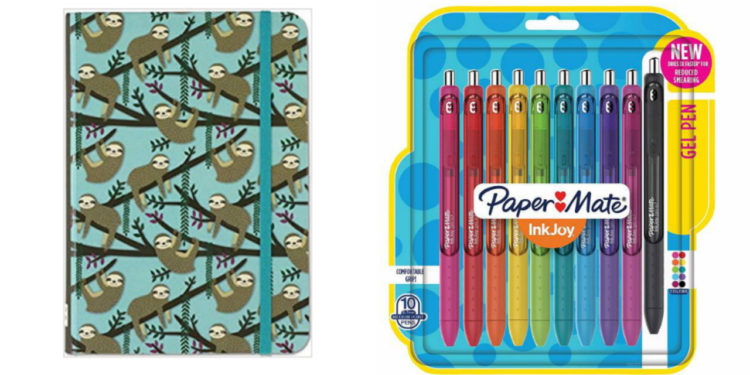 You can find more gift ideas in the story below:
For Your Friend With Borderline Personality Disorder…
Gifts people said were unhelpful:
"A book on how to be a better parent after I just gave birth to my daughter three years ago. It wasn't even after the first month that I received it. My heart fell to my stomach when I saw my mom gift it to me." — Kitty V.
What we recommend instead:
"I got a Fitbit that really helps me stay active and sleep regularly. I also really loved getting a journal to write in. These gifts help me be mindful which helps me make the most of my days. A weighted blanket would be a really cool gift, too." — Stacey F.
"As much as I use material things to cope, the best gift I can receive is time spent with loved ones. I have very few friends that I'm close to and am abandoned by my family, so as much time as I get with my favorite person helps even when we have tough conversations. I know that she cares and sees my full potential when I'm using 'wise mind.'" — Matt G.
Watercolor Set ($13) or Watercolor Album Sketchbook ($16)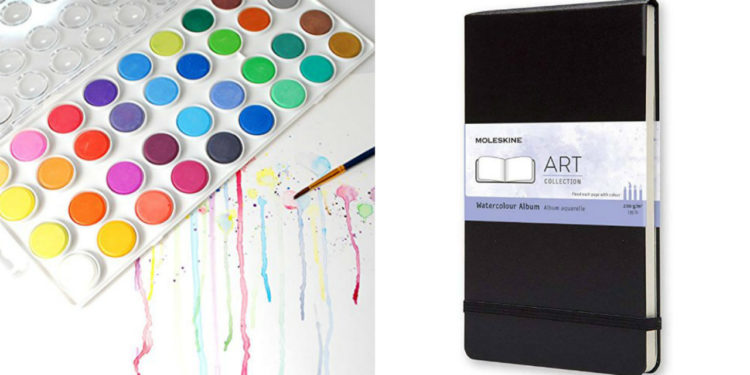 You can find more gift ideas in the stories below:
What gift would you love to receive for the holidays?
Originally published: November 1, 2018