The Mighty's Mental Health Heroes of 2017
---
This year, we wanted to honor those who made an impact in the mental health community in 2017. We asked you to tell us who made a difference in your life, and over 1,000 people responded. Now, we're excited to announce our Mighty Mental Health Heroes. These 10 people used their platforms to talk about mental health, starting conversations, challenging societal norms and giving others permissions to own their own story.
While "top 10" lists tend to be definitive in nature, this one surely isn't. Everyone who did something brave this year — from posting a status about mental health on Facebook to opening up to a friend — deserves recognition. These are just a few individuals whose work stood out to us, but we're celebrating everyone's victories, big and small.
Thank you to everyone who was part of our community this year — and here are our Mental Health Heroes of 2017.
1. 

Talinda Bennington
For opening up important conversations after her husband's death.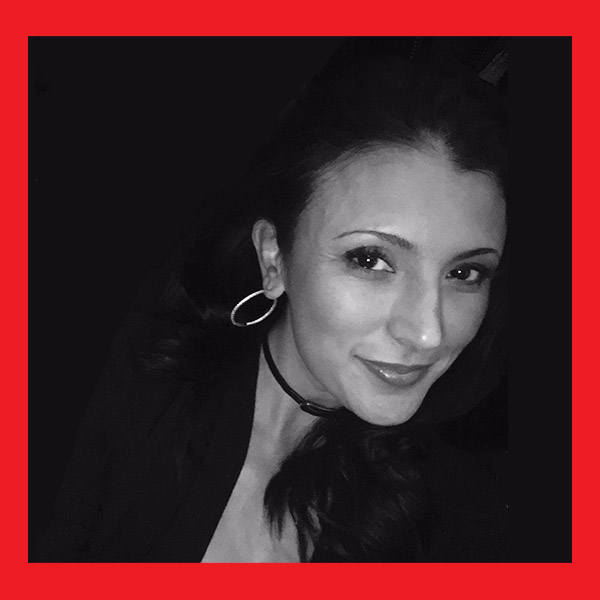 Why she's our mental health hero: This July, when the music world lost Chester Bennington, Talinda Bennington lost her husband. The Linkin Park singer's death hit the mental health community hard, both because his lyrics seemed to speak to those who were struggling, and because after being open about living with depression and surviving childhood sexual abuse, he died by suicide.
While suicide is something people typically talk about behind closed door, Talinda and the rest of Linkin Park family kept their doors wide open. Through her Twitter account, Talinda engaged with fans who were hurting, using the hashtag #FuckDepression to remind everyone it's OK to talk about mental health. During a tribute concert held in October, she announced a new mental health initiative that will try to change the conversation about mental health. Though her honesty and willingness to be vulnerable about her journey with grief, Talinda has kept important conversations alive — and we're so honored to have her in our Mighty family.
Where you can find her: Twitter and Instagram.
2. 

Rudy Caseres
For being a social media superstar.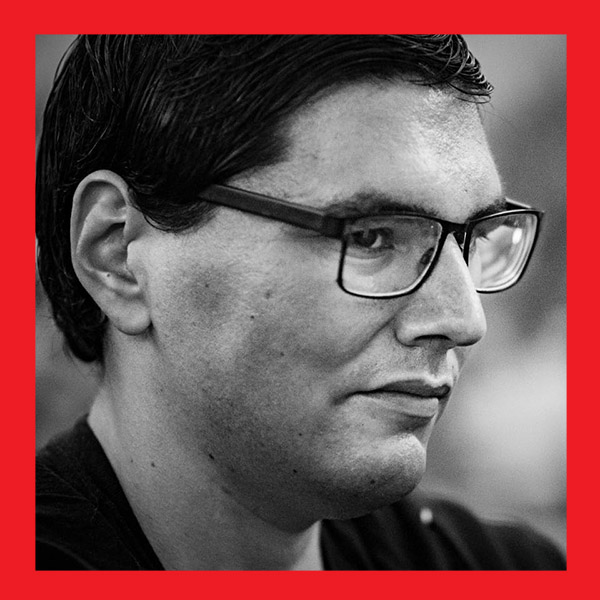 Why he's our mental health hero: If you're in the mental health community, chances are you've seen Rudy pop up on your newsfeed. The California-native has used social media to start mental health conversations in every corner of the internet, from hosting Facebook live videos on his personal Facebook page, telling his story for This Is My Brave, to the work he's done right here at The Mighty. He's known as an advocate who lifts others up, isn't afraid to engage in (and start) tough conversations and this year won NAMI California's Outstanding Peer Award of 2017. As one individual who nominated him put it:
Rudy inspires and supports so many mental health advocates and people with lived experience of mental health challenges and disabilities. He gives so much of himself, with humility, humor, grace, integrity and compassion. He gives so much to others that we feel compelled to support him. He has rare qualities of people with lived experience: the ability to let others shine, to collaborate and support others, to find ways to elevate others and help them find their place.
Where you can find him: Twitter, Facebook and The Mighty.
3. Gabby Frost
For giving the internet more buddies.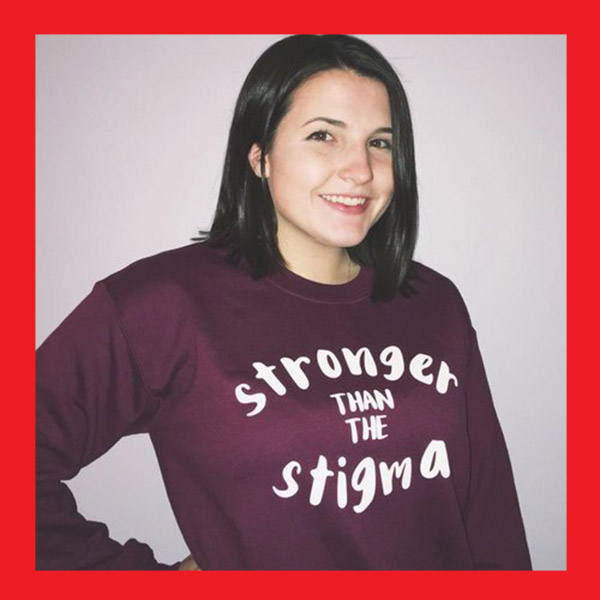 Why she's our mental health hero: At 20 years old (that's right, 20), Gabby is the founder and CEO of Buddy Project, a non-profit movement that pairs people with online buddies, with the goal of preventing suicide and self-harm. According to Buddy Project's site, Gabby was motivated when she noticed many of her friends who were struggling with their mental health reached out for help online.
As of December of this year, over 195,000 people have signed up to be paired with a buddy. Their site matches people based on age and interest, and in 2018 they'll be launching an app to make the process even easier. While having a "buddy" can't replace therapy or treatment, through matching people with similar interests, the Buddy Project aims to grow peer support networks online
Gabby is currently a sophomore majoring in Music Industry with a concentration in Business at Drexel University. We're so excited to see what she does next.
Where you can find her: Twitter and Instagram.
4. PoetsIN
For bringing the power of writing to prison.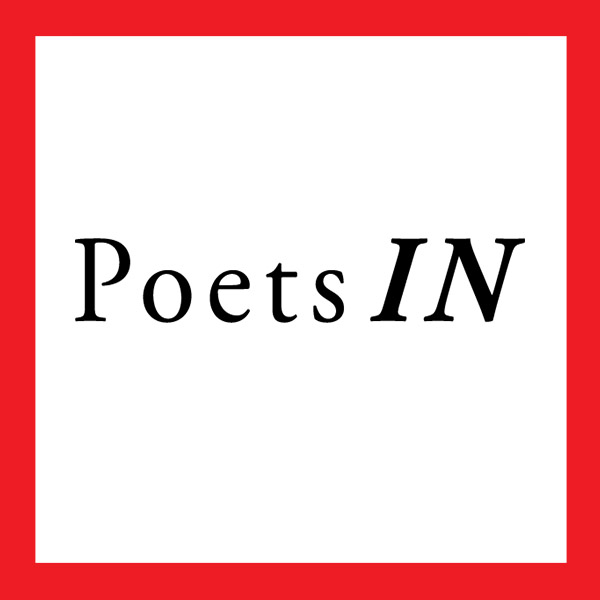 Why they're our mental health hero: PoetsIN is a non-profit that holds writing workshops in a U.K.-based prison. Run by two writers, Paul Chambers and Sammie Thomas, PoetsIN visit prisons once a week with group activities, writing lessons and tasks they call "homework." Their social community then gives the inmates feedback on their writing. "Seeing the residents receive their feedback is most certainly the highlight of our day," it says on their site.
Most inmates in prison believe everyone on the outside judges them… With PoetsIN, we have proven to them time and again that there are people 'outside' that do not judge, that want to see them succeed, and that will provide them with opportunities, beyond the walls of the prison.
According to PoetsIN, their aim is to not only serve high-risk individuals but to challenge misconceptions about prisoners, many of whom struggle with mental illness and addiction.
On one page offering testimonials from people in the program, one inmate wrote, "I have found writing therapeutic and it has helped me deal with my PTSD." Another: "My writing has already, and will continue, to help me stay motivated and keep focused and busy as I've identified my triggers for using heroin are loneliness and boredom." The founders of PoetsIN believe "the pen really is mightier than the sword," and their work proves just that.
Where you can find them: Twitter and Facebook.
5. Elyse Fox
For making it OK to be a sad girl.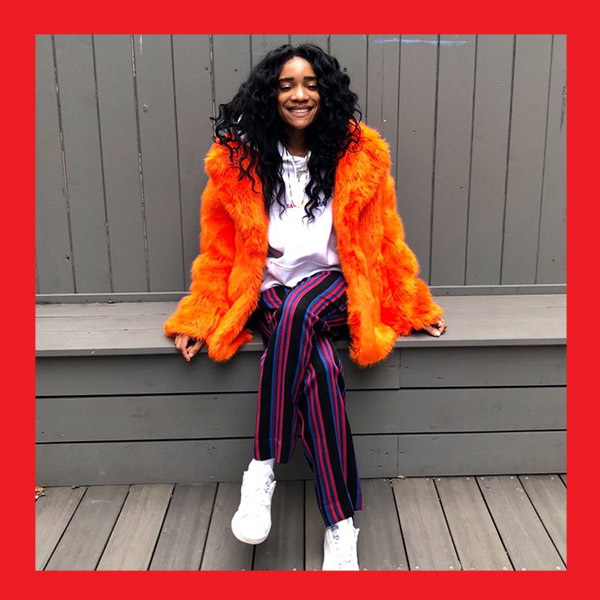 Why she's our mental health hero: Elyse is making it OK to be a sad girl. After releasing a documentary film about her life with depression, she launched the Sad Girls Club February of this year. The club is an online and "IRL" platform created to bring together girls with mental illness. It has three stated goals: 1. Removing the negative stigma that surrounds mental health conversations. 2. Provide mental health services to girls who don't have access to therapy and treatment. 3. Create an "in real life" judgment-free community for young women so they know they're not alone
The Sad Girls Club holds monthly events throughout the tri-state area, and hope in the future to expand their Sad Girl network throughout the U.S. Early in January, they're holding their first international event, hosting a night of poetry readings, meditation and self-care in London. Thanks for supporting your local sad girl, Elyse.
Where you can find her: Twitter and Instagram.
6. Royce White
For highlighting mental health in the sports world.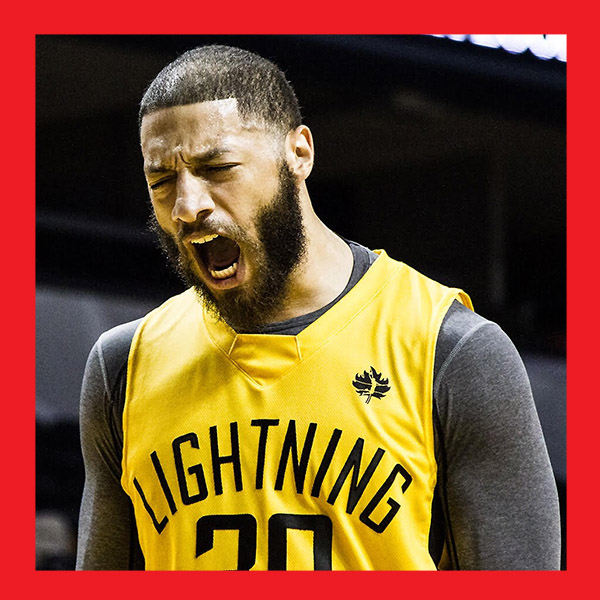 Why he's our mental health hero: This year, Esquire called Royce White "the most important basketball player alive." Royce, who played on London Lighting for the National Basketball League in Canada, has been outspoken about the lack of mental health support he received as a professional athlete. Diagnosed with generalized anxiety disorder and obsessive-compulsive disorder when he was a teenager, he says the league wouldn't provide him with accommodations for his anxiety. His fight to get the accommodations he deserved, and his willingness to be open about his struggles, put mental illness and sports in the international spotlight — starting an important conversation in an industry that often puts physical performance above all else.
Where you can find him: Twitter, Instagram and The Mighty.
7. Taylor Jones
For writing about things once taboo.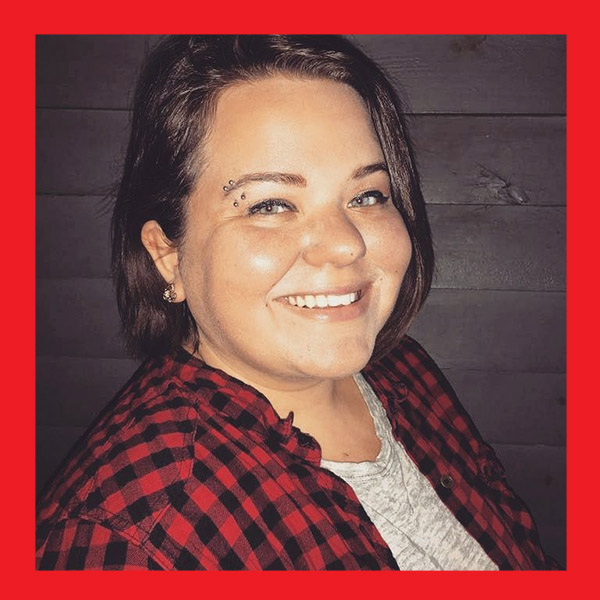 Why she's our mental health hero: Taylor Jones, who goes by  "Tea Jay," is a mental health advocate who writes about her experience with borderline personality disorder, depression and suicidal thoughts. Her blog post, "When You're in the Gray Area of Being Suicidal" (which was republished on The Mighty) went viral and opened up a conversation about a taboo topic — what it's like having suicidal thoughts when you're not in imminent danger of killing yourself. This year, Taylor published a book called, "I'm Sick: A Mental Health Book from Adults to Kids," which helps explain mental illness to children. She also runs a private support group on Facebook and dedicates her time to supporting others who are struggling. One person who nominated her said:
Taylor Jones is so much more than an inspiration, she's a hero. I've never met a soul who genuinely cares for every single person she meets. Her bravery over the years, sharing her stories and speaking out against any stigma in the mental health world is admirable beyond words. Taylor Jones should hands down win this nomination. Her drive and passion to help people who can't help themselves makes her very special. 
Where you can find her: Twitter, Facebook and The Mighty.
8. 

Alyse Ruriani
For using design to combat mental health stigma.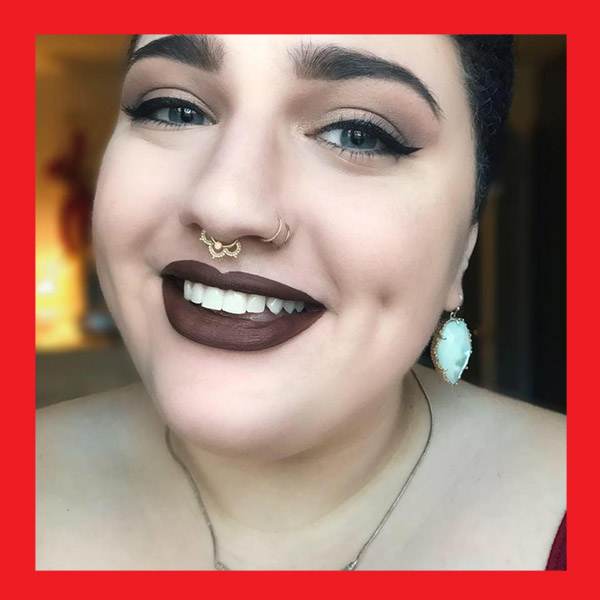 Why she's our mental health hero: Alyse is the mental health community's graphic designer. A future art therapist, her work has appeared in popular Active Minds' content and on To Write Love on Her Arms' merchandise. A suicide attempt survivor herself, Alyse is open about her own experiences with mental illness. This year, she even launched her own dialectical behavior therapy (DBT) workbook called, "What Now? A Creative Workbook Journal Thing." Ten percent of profit goes to the University of Washington, where DBT was created.
"Alyse has inspired others with her art, which serves both as a medium of her own self-expression as well as a mode of educating people about mental health and promoting awareness," an individual who nominated her said. "She uses her past experiences with mental illness as a guiding force for her own activism and the reason behind her passion for helping others, specifically through art therapy."
Where you can find her: Twitter, The Mighty, Instagram and her website.
9. 

Lexie Manion
For her unique way of dealing with haters.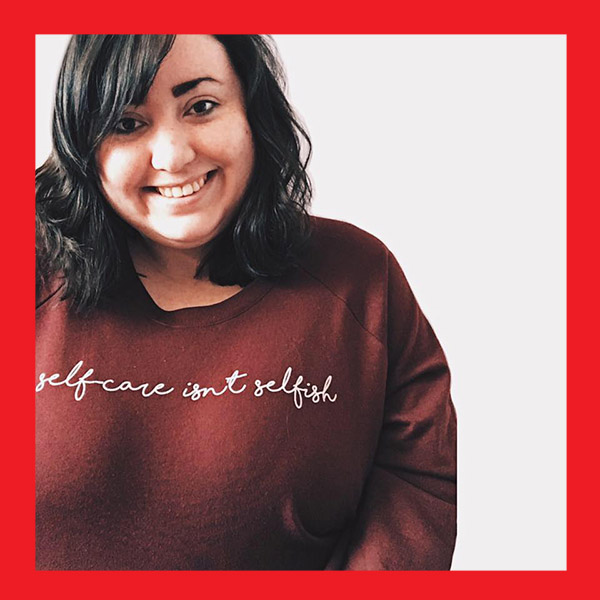 Why she's our mental health hero: Lexie is a body positive advocate and aspiring art therapist who writes about eating disorder recovery, challenges beauty standards and engages over 40,000 Instagram followers with body positive content. She's been featured in People, Cosmopolitan and The Huffington Post, and this year made headlines when she started complimenting trolls who body shamed her on social media. In an ATTN: video about her troll-managing strategy, she said complimenting haters made her feel better, and she was even met with some apologies. Lexie was also quick to say while complimenting people who left mean comments worked for her, there's nothing wrong with simply blocking someone who's bullying you online. But fighting hate with kindness is definitely something we want to see more of in 2018.
Where you can find her: Instagram, Twitter and The Mighty.
10. Wrabel
For normalizing therapy and putting important LGBTQ issues in the spotlight.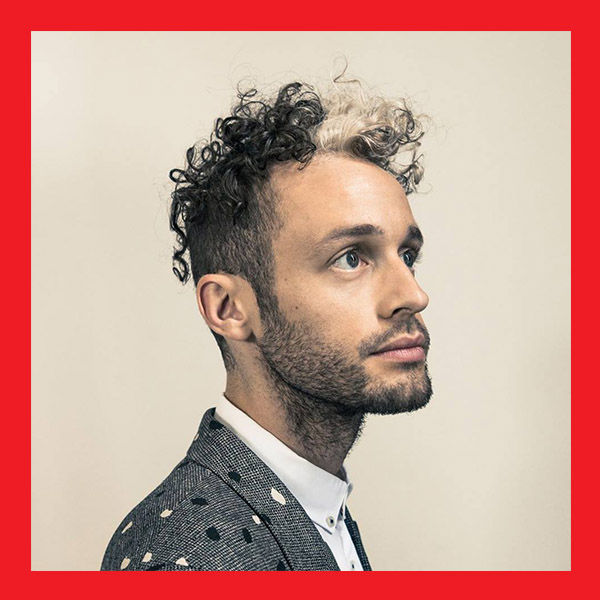 Why he's our mental health hero: Wrabel is a musician, singer and songwriter who's open about living with anxiety, depression and addiction. This summer, the released a song called "The Village," which explores how hard it can be to be transgender in a world that doesn't accept you as you are. On Twitter, he's open about being in therapy, and this year on World Mental Health Day (October 10), posted an Instagram story to let people know they aren't alone in their struggles. He wrote:
i know for me , when i'm in my deepest darkest , it feels like i'm the only one . i'm the only one to ever feel it , i'm the only one to ever go through it whatever it is . like i'm marked as damaged . uniquely damaged . and although i do think we are all unique . and damaged . and uniquely damaged . ha . i know i know i KNOW that we are not alone . our experiences are unique to us . our heads and our hearts . but our feelings . they're universal . they are shared . it's just human i think .
Where you can find him: Twitter and Instagram.
If you or someone you know needs help, visit our suicide prevention resources page.
If you need support right now, call the National Suicide Prevention Lifeline at 1-800-273-8255, the Trevor Project at 1-866-488-7386 or reach the Crisis Text Line by texting "START" to 741-741.
Originally published: December 30, 2017