16 Tattoos Inspired by the Reality of OCD
---
Those who live with obsessive-compulsive disorder (OCD) know its reality is much harder than most people realize. OCD can take over your life, frightening you with your own thoughts and stealing your time away with compulsions.
That's why it can be powerful when people get tattoos about their life with OCD — owning their stories in a way that gives them a bit of that power back. To show this, we wanted to highlight some OCD-inspired tattoos from people in our mental health community.
Living well with OCD is possible — and these tattoos can serve as mini-reminders of just that.
Here's what our community shared with us:
1. "Don't judge my story by the chapter you walked in on." — Lauren E.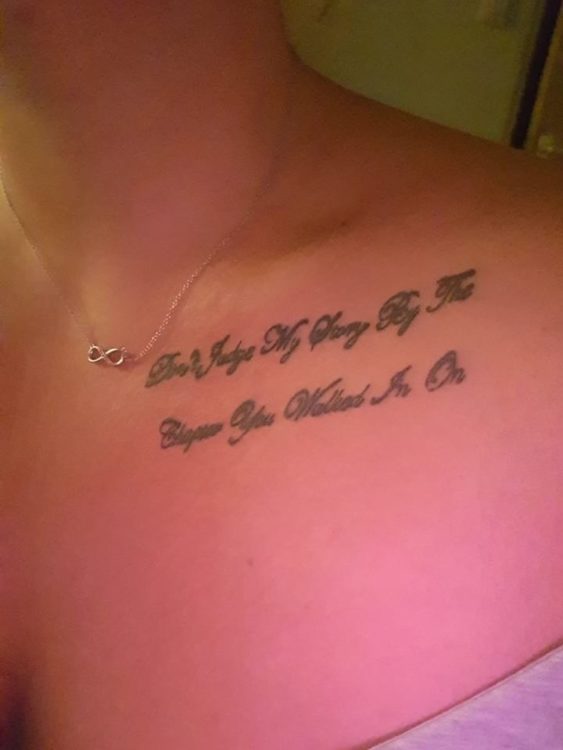 2. "Mine is more [body dysmorphic disorder] BDD (which is related to OCD). 'I will shed all of this skin down to the very bone beneath it if that's what it will take for you to come to the realization that appearance is not what makes a human beautiful.'" — Melina A.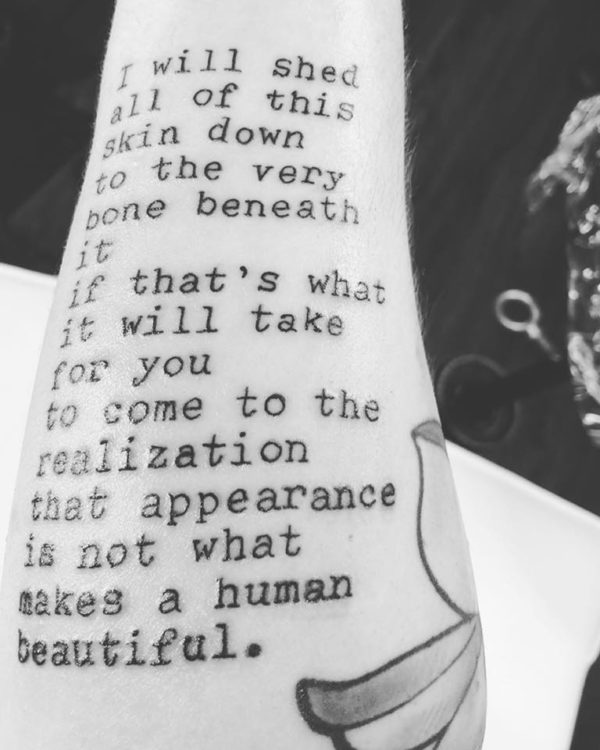 3. "My recent tattoo. It means nobody is perfect. We are all bonkers (mad) here. Favorite quote from 'Alice in Wonderland.'" — Amanda S.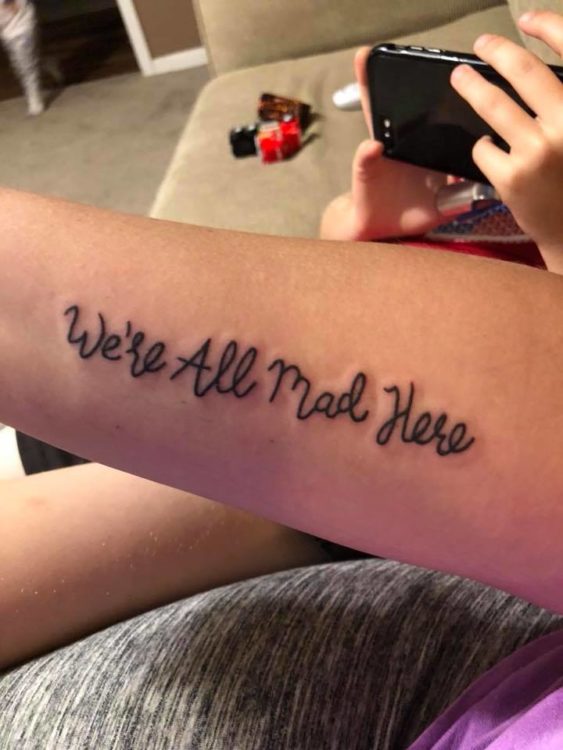 4. "I know it's stereotypical, but I'm a writer, and I love what it represents. My therapist is always telling me she can't wait to see how my story turns out, and this reminds me of that." — Kaitlyn R.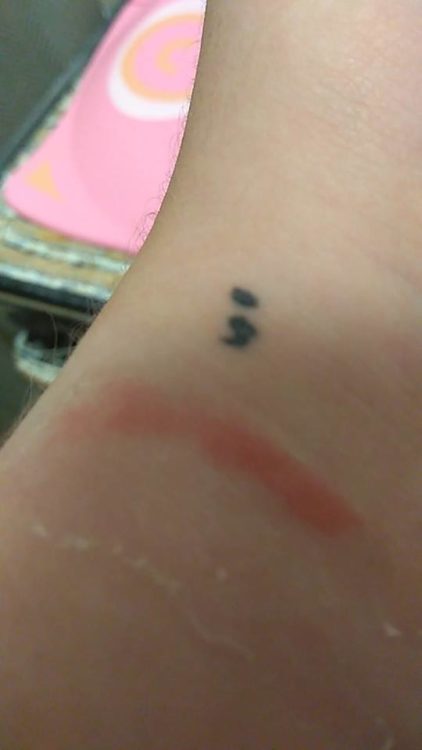 5. "'Like a lotus flower, we too have the ability to rise from the mud, bloom out of the darkness and radiate into the world.' I got this tattoo in the middle of my OCD recovery (ERP therapy) to remind myself that beautiful things can come out of some tough situations. It is a daily reminder to rise above the 'mud' and bloom." — Leah B.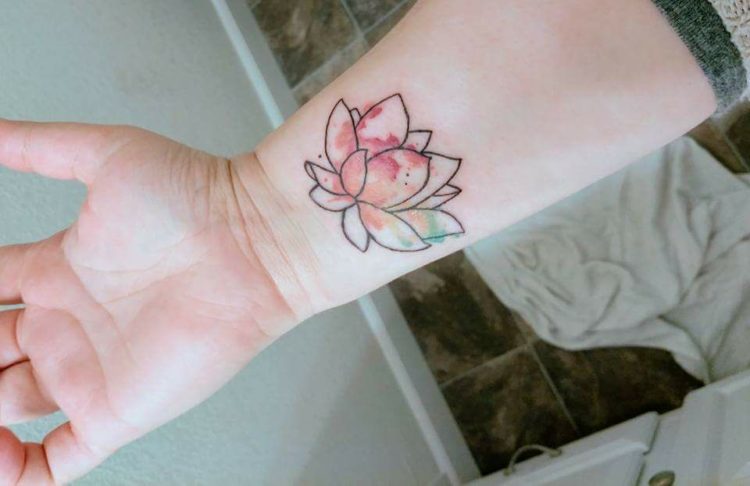 6. "On my right bicep for strength, level with my heart, facing the world in front of me always." — Olivia A.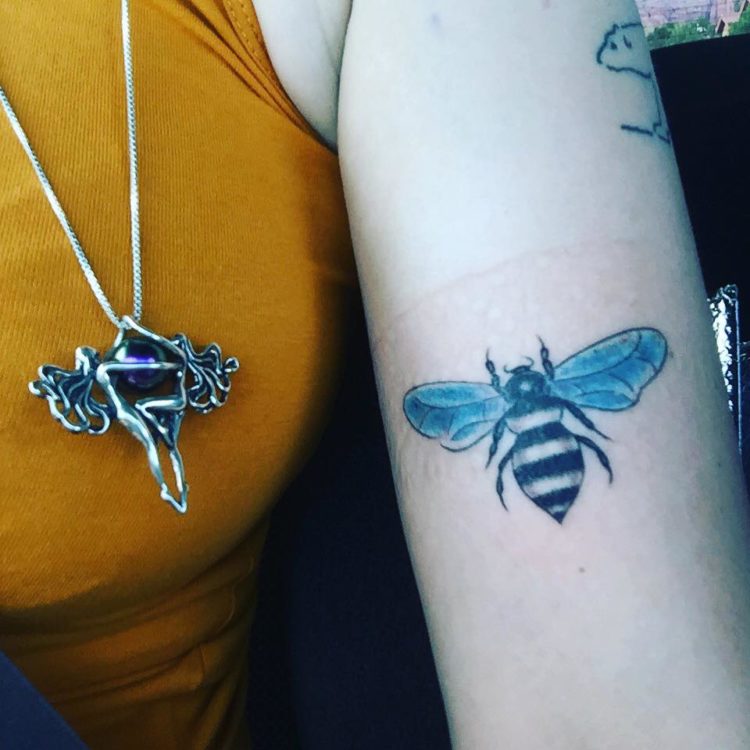 7. "Having OCD means I never take risks. My tattoo encourages me to take risks, even if it's something that seems small to everyone else." — Kel L.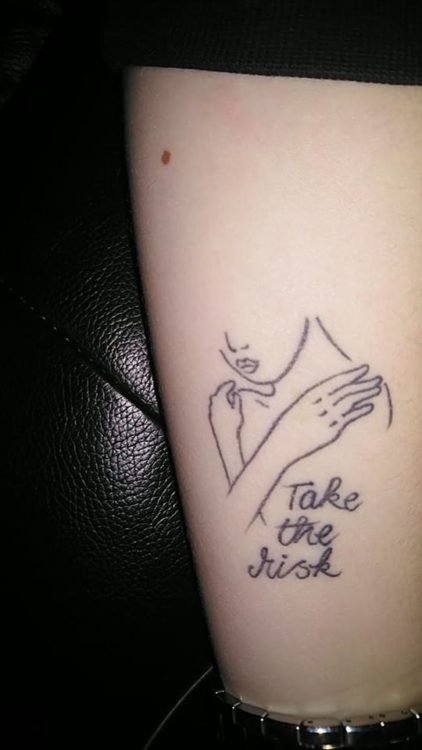 8. "After recovering from my worst symptoms, I got a compass tattoo to remind me to keep going." — Abby R.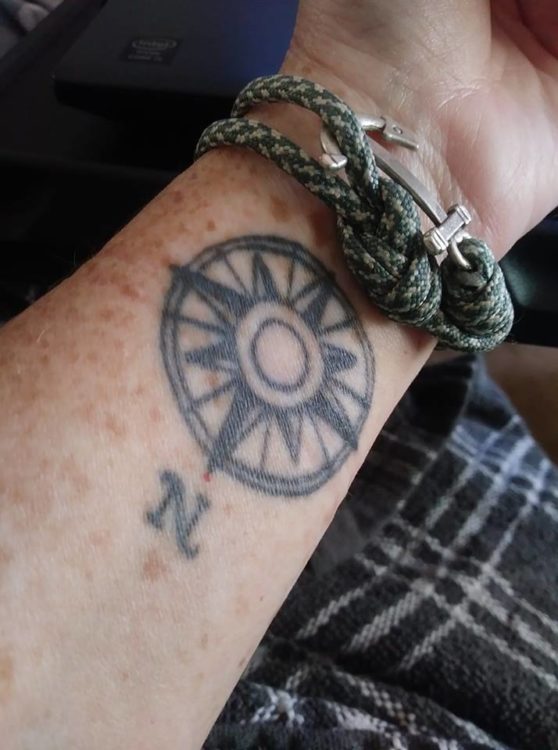 9. I have 'Fearless' in Taylor Swift's writing because of the quotes: 'To me, Fearless is not the absence of fear. It's not being completely unafraid. To me, Fearless is having fears. Fearless is having doubts. Lots of them. To me, Fearless is living in spite of those things that scare you to death,' and, 'Being Fearless isn't being 100 percent Not Fearful, it's being terrified but you jump anyway…'" — Katie O.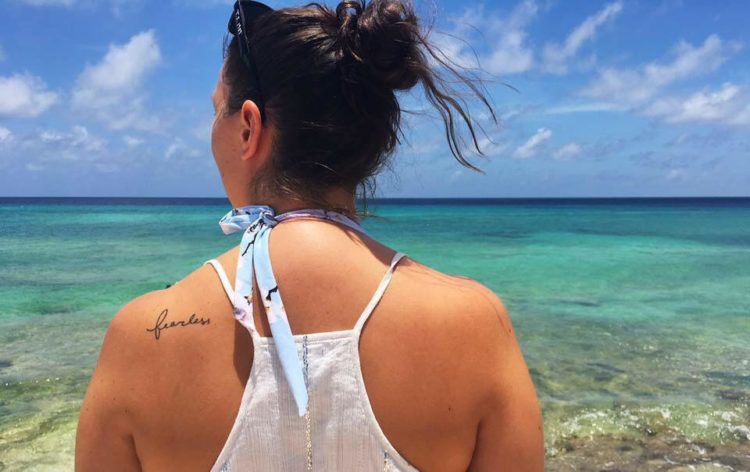 10. "The semicolon tattoo is a reminder that I am here and I still exist especially when OCD makes a person feel they are living a nightmare. The butterfly is a reminder that I have wings to fly and stay in recovery and I am not any longer a prisoner of my own thoughts and fears." — Lucia F.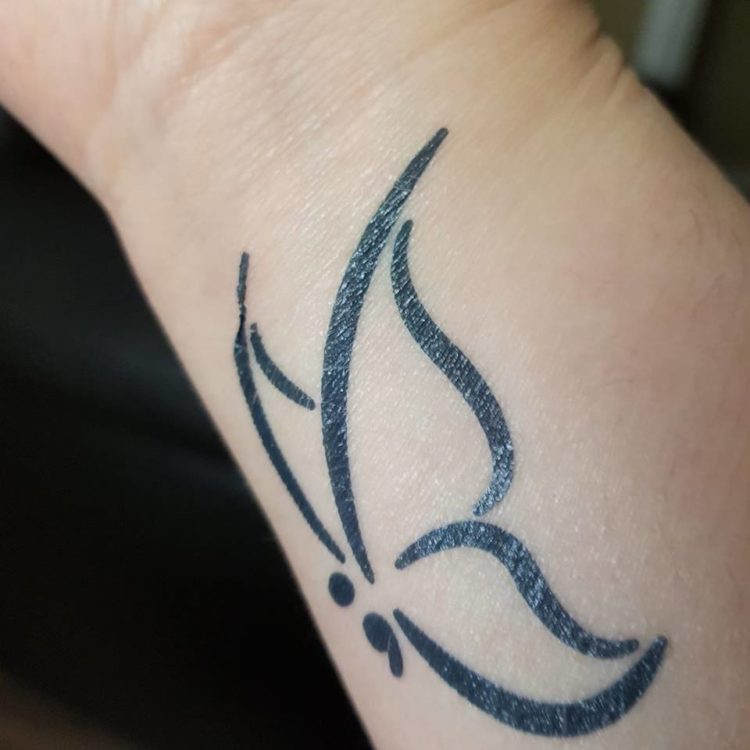 11. "This tattoo says, 'Challenge your thoughts, accept yourself.' It's a reminder to change my OCD thoughts each day, good or bad, but also to accept myself as I am." — Lucia F.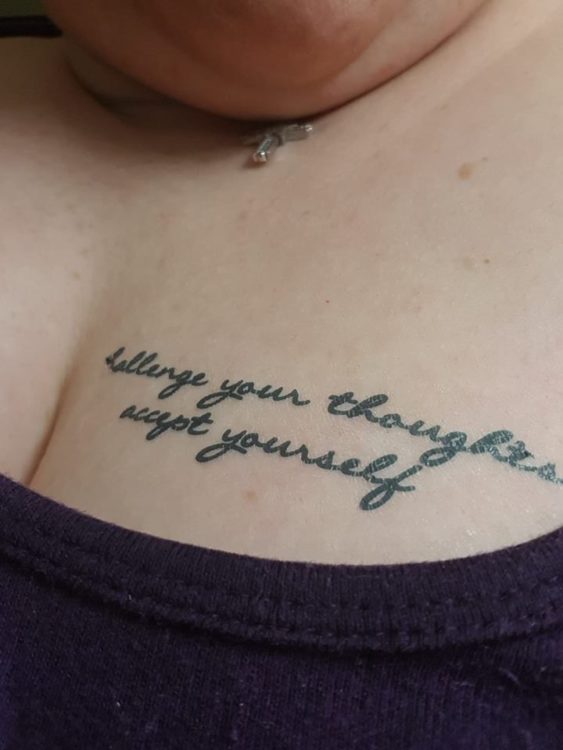 12. "A tattoo I got a few weeks ago. The entire thing is actually inspired by my myriad of mental illnesses. The rough, open circle is called an enso. It symbolizes an acceptance of imperfection. My OCD is very much characterized by many strong intrusive thoughts that I then have the hardest time stopping. If the thoughts are related to myself not being good enough, the enso reminds me perfection is a flawed principle I should never strive for… I absolutely love my tattoo. It has helped give me such a sense of peace." —  Sydney E.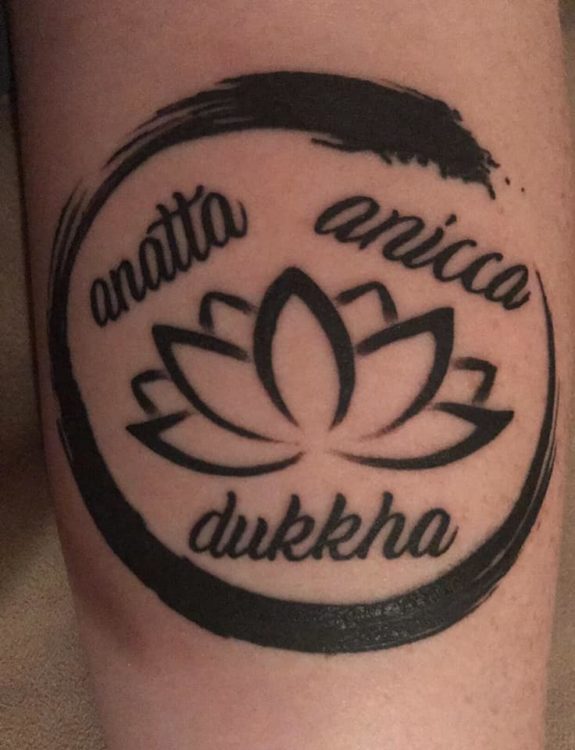 13. "Easy and basic tattoo, and I think the story tells itself. We could all use a little more serotonin." — Christopher A.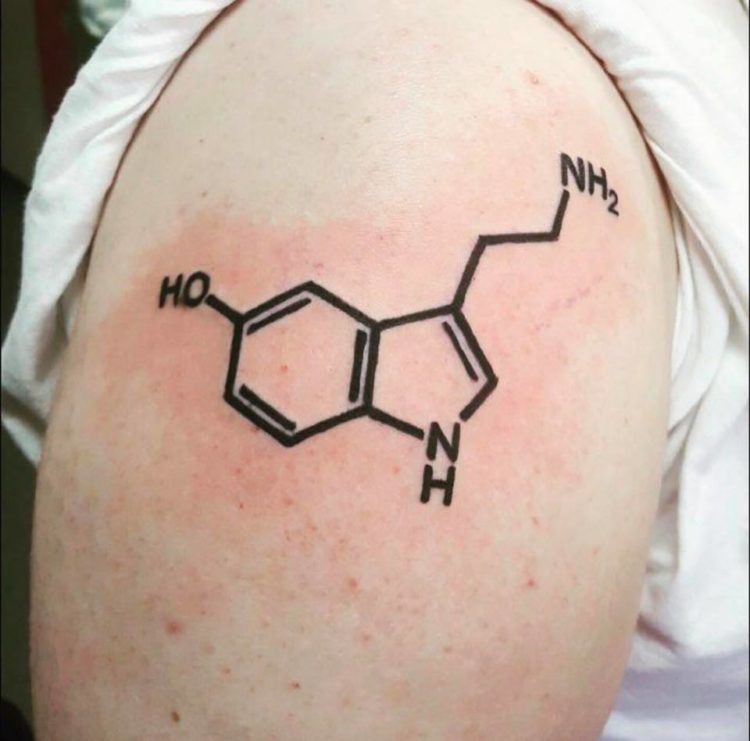 14. "Sometimes learning to live with a mental illness like OCD can weigh heavy on your soul. It's important to remember to never let it define who you are so take some time for yourself: roll the windows down, turn the music up and just breathe. Breathe out the intrusive thoughts and breathe in life." — Jera W.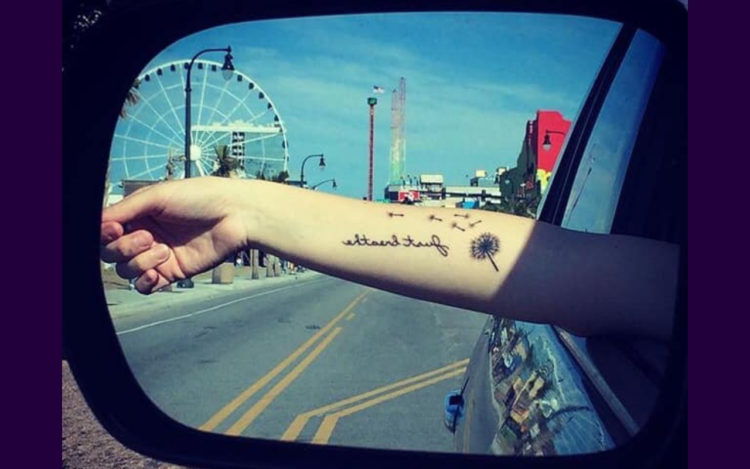 15. "My OCD recovery tattoo was an idea borrowed from a great BBC show called 'Extreme OCD Camp.' It documents the experience of young adults going out in the woods camping and doing exposure and response prevention (ERP). Before they leave on their journey, they all get temporary question mark tattoos. It is a question mark to represent the key component of OCD treatment and recovery: embracing uncertainty." — Collin S.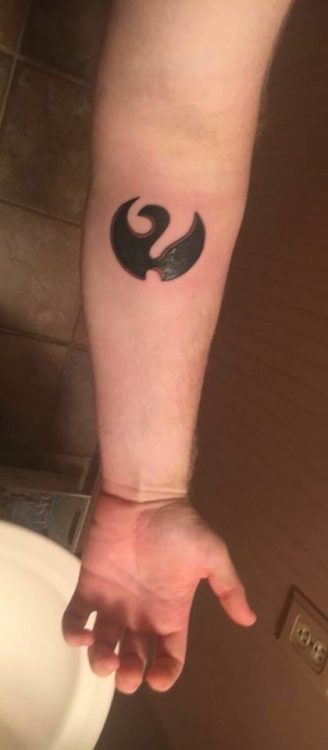 16. "I got this tattoo to remind me the things that are tough now won't always be so tough. It's on my wrist so I will see it each and every day." — Alisha W.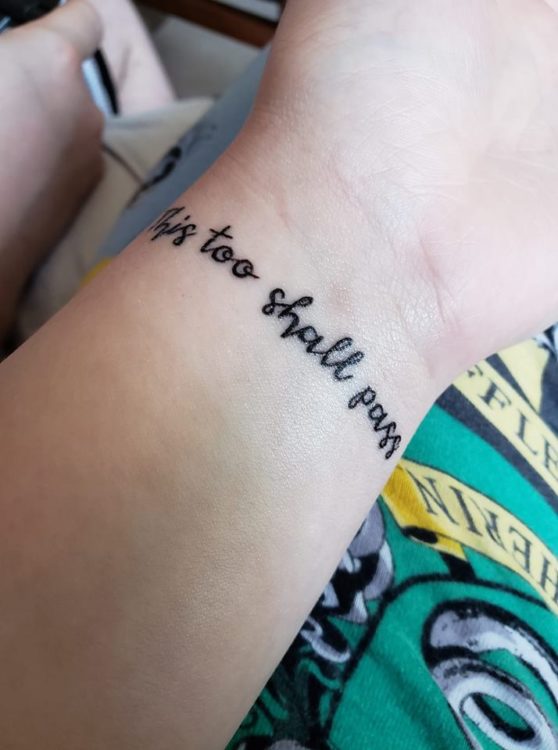 Originally published: October 5, 2018