A Big Thanks, Especially to an 8th Grade Class in Connecticut
---
An eighth grader in Connecticut has no idea how happy she made us.
We have big ambitions for The Mighty, but we really didn't know how people would respond when we launched.
Well, we just completed our first full month of operation, and we're thrilled that a half million people have already read our stories. More importantly, those stories seem to be having an impact. We have a lot of people to thank for helping us get started, including that eighth grader.
First, thank you to all of the powerful people who have shared their stories with us. We have so enjoyed telling them. We're better people for knowing the breast cancer badass, the 40 boys in suits who stood up for their friend, the photographer who turns sick kids into superheroes, filmmakers who were changed by working with an actor with Down Syndrome and the dad with the best bucket list ever. There are so many more.
Some of our most powerful stories have been first person accounts of people meeting unexpected challenges in remarkable ways. Articulating raw emotion is such a difficult thing, but these writers do it beautifully. We're so happy they have found a home at The Mighty. Here are just a few:
To the Mother of the Adult Son With Down Syndrome at the Grocery Store Today
The Unusual Thank You Letter I Had to Write After My Daughter's Surgery
My Daughter Was Alive for 23 Minutes, and Every Second Was Beautiful

The Short Bus Stops at My House

We thank media companies like CNN, Forbes and The Huffington Post as well as non-profits like The Special Olympics and other support networks that have shared these stories with their communities. 
We thank celebrities who are lending a hand like Khloe Kardashian, who was so touched by our story about the beautiful way a family is remembering their little girl that she pleaded with her fans to help.
But more than anything, we thank our readers. Our mission at The Mighty will only go as far as you take us. Without you sharing our stories, we would be nowhere. We received a lot of great comments and emails, but one topped all others. 
It came from Jen Bresler, a teacher at Central Middle School in Greenwich, Conn., who is an old friend of mine from college.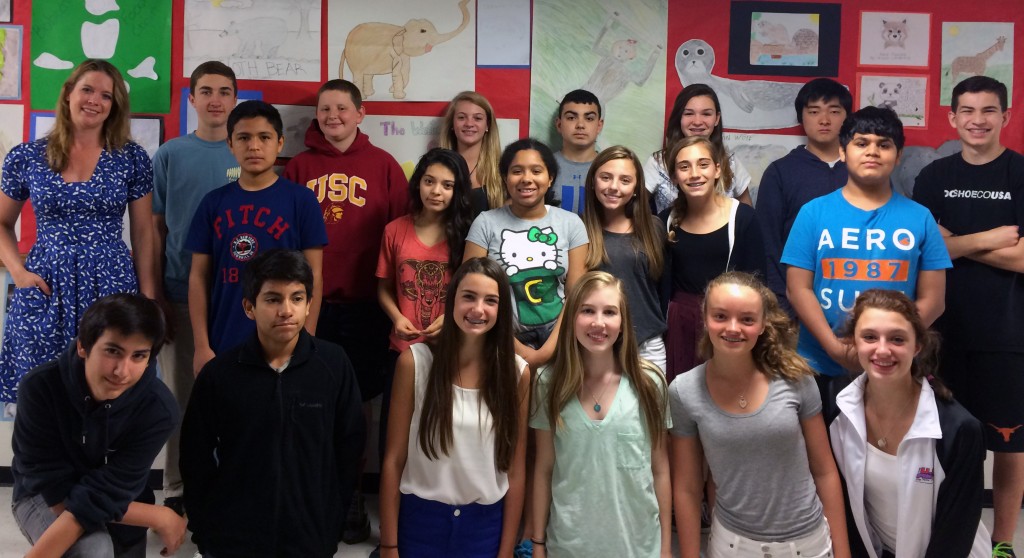 She wanted to let me know that she had started "Mighty Mondays" for her eighth graders, where they begin the class by diving into one of our stories and then discussing it.
How cool is that? We aspire to be a media company that actually helps people. Getting kids to talk about the strength and courage of people facing difficult challenges is a path toward that. I asked her what the kids thought of Mighty Mondays. We loved their responses (full list here), but our favorite actually came a day after Mighty Monday.
Bresler said her class had finished work early, prompting a student, Margaux Vaccari, to utter five beautiful words: "Can we have Mighty Tuesday?"
"It quickly turned into a chorus," Bresler said.
Thank you, Margaux. That has us pumping our fists. We could not have asked for a better compliment. We'd like nothing better than to fill your week with Mighty.
Originally published: June 5, 2014