Let Men Know It's OK to Not Be OK This November
---
We are often raised to believe that men need to "toughen up" and "man up."
That boys don't cry.
That "real men" hold in their feelings and never show them to the world.
We teach our children this is what it means to be a man, and they teach their own children in turn, renewing the cycle.
Meanwhile, some men struggle in silence — and the statistics don't lie.
Four times as many men die by suicide than women, and suicide is the biggest cause of death of men under 35 in the United Kingdom. More than six million men are affected by depression in the United States alone. Yet men are, quite simply, less likely to talk about their struggles than women — and that needs to change.
No life should be lost because of this stigma. No man should feel alone because they believe mental illness is weakness. That's why, in honor of Movember, a month dedicated to talking about men's health, we want to say "no more." We want men to know they can talk about their mental health without feeling controlled by stigma. We want men to know it's OK to struggle with a mental illness; it's OK to have emotions, and even more so to show them and ask for help. Nobody should have to do this alone. That's why, no matter what, we want you to know and say to others: it's OK man.
Check in on your guys by letting them know it's OK be anxious or depressed. It's OK to feel lonely. It's OK to experience intrusive thoughts. It's OK to stay at home all weekend playing video games. It's OK if you feel pressured to be successful. It's OK if it's hard for you to open up about relationship or family issues.
It's OK man, you don't have to go through this alone.
Even if you don't identify as male, we want you to get involved too. Together, we can show the world there's nothing wrong with men talking about emotions or what they're going through.
Here are four ways you can get involved:
1. Share your experience, seek advice or receive support from other #MightyMen.
Men, we want to give you a space to connect with other men going through similar experiences. That's why we've created the #ItsOKMan page on The Mighty. Post your Thoughts and Questions to talk to the Mighty community about whatever you're going through, and let the community support you.
Start by selecting the Post button in the navigation bar.
In the Post menu, choose Post a Thought. This will open a pop-up window.
If you want, add a title for your Thought in the Title field. Make sure to include the hashtag #ItsOKMan.
Write your thought in the Your Thought field.
Don't forget to include hashtags related to your Thought (#MentalHealth, #Suicide, #Depression, #Anxiety, etc.). Including hashtags in your post will help people following that topic see what you shared. Start by typing # then type the hashtag you want to use. You can select an existing hashtag or create your own.
When you're finished writing your post and adding your hashtags, select the Post button inside the pop-up window to finish sharing your thought.
You'll find your post in your Profile. People who follow you and people who follow any hashtags you used will see your Thought in their Mighty Homefeed.
Your post may be shared on The Mighty's Pinterest, Tumblr, Twitter, Facebook or Instagram account.
Follow the #ItsOKMan page to keep the conversation going in your Homefeed.
2. Take a photo and share it on social media to let other guys know, #ItsOKMan.
Help us put real faces to the cause! Use Twitter or Instagram to share your messages of support or advice you wish you heard during a time you were struggling. Make sure to use the hashtag #ItsOKMan and tag us — @themightysite — so we can share and repost.
Feeling camera shy? It's OK if half your face is covered by your message or you're not looking directly at the camera.
You can also send us your photos directly via email to community@themighty.com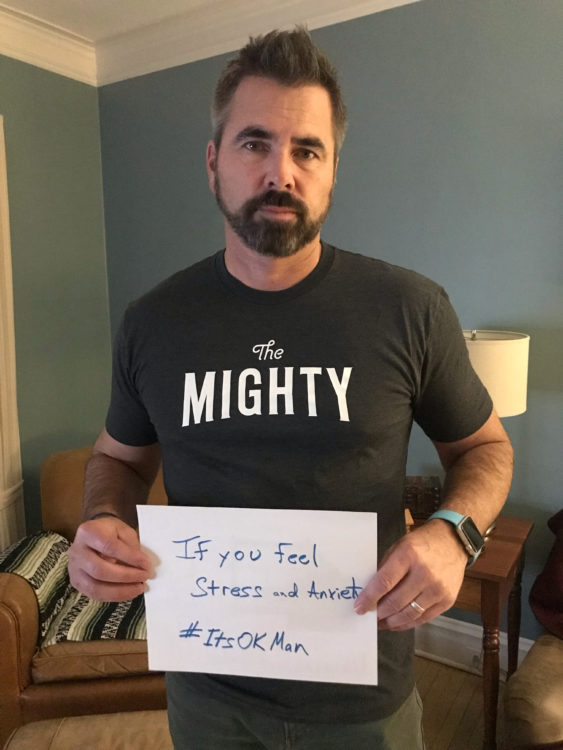 3. Grow a mustache in honor of Movember.
Since 2003, the nonprofit Movember has encouraged men to grow their "Mo" to advocate for men's health. They say:
"The men's health crisis calls for big minds and big solutions. But there's a smaller, hairier solution to the men's health crisis. A solution you can Grow yourself. It's sitting under your nose.

Grow a Mo this Movember, and you can stop men dying too young."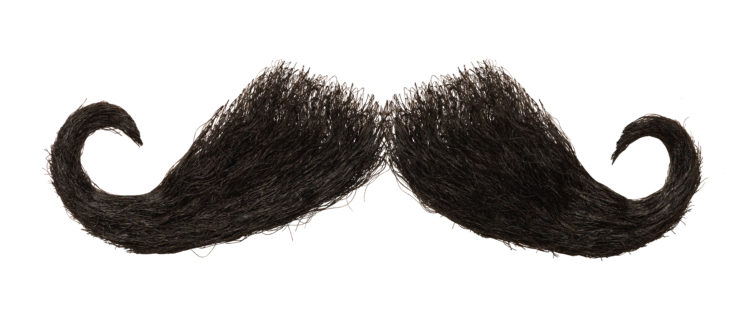 If you're interested in raising funds for Movember, showing your support and joining the other mustache-growing men out there, find out more here.
4. Raise funds for Movember by making a move.
Put one foot in front of the other to raise funds for men's health.
Move this Movember by running or walking 60 miles over the month. That's 60 miles for the 60 men we lose worldwide to suicide each hour, every hour.
You don't have to be an ultra-athlete, or own the latest kicks. Move is simpler than that.
Hit it fast. Take it slow. Run solo. Join a team. Go outside. Or jump on the treadmill.
Call on friends and family to back you with a donation, and then chip away, your way. You can stop men dying too young.
Sign up to Move for Movember here. You can move solo or in a team!