How Cleveland Gives Me Hope as a Special Needs Mom With Mental Health Issues
---
Game 5 of the NBA Finals, the Cavs were down 3-1 and, if you listened to the media, were headed to defeat. I posted this on Facebook: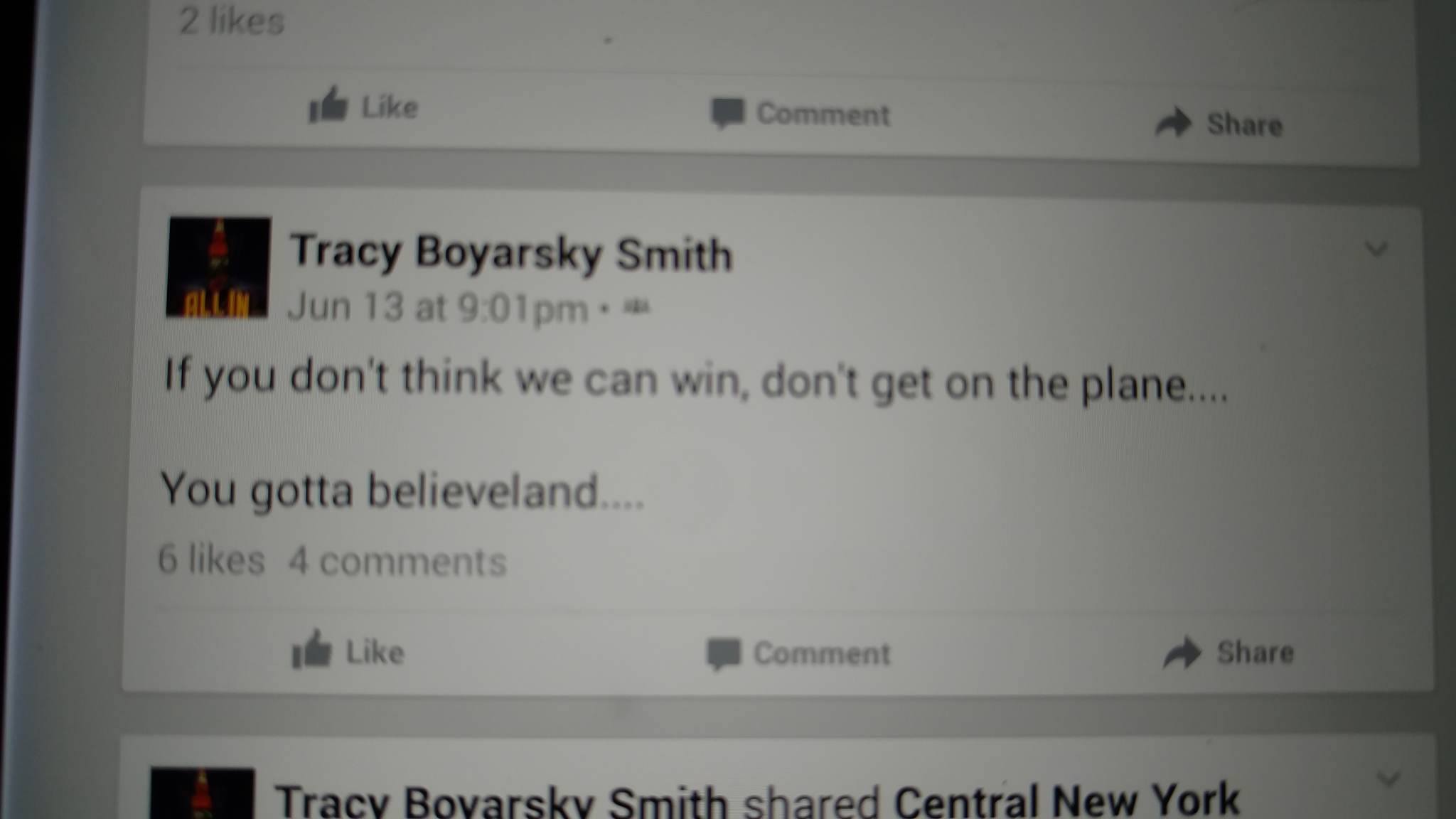 I inevitably received a response, to which I replied: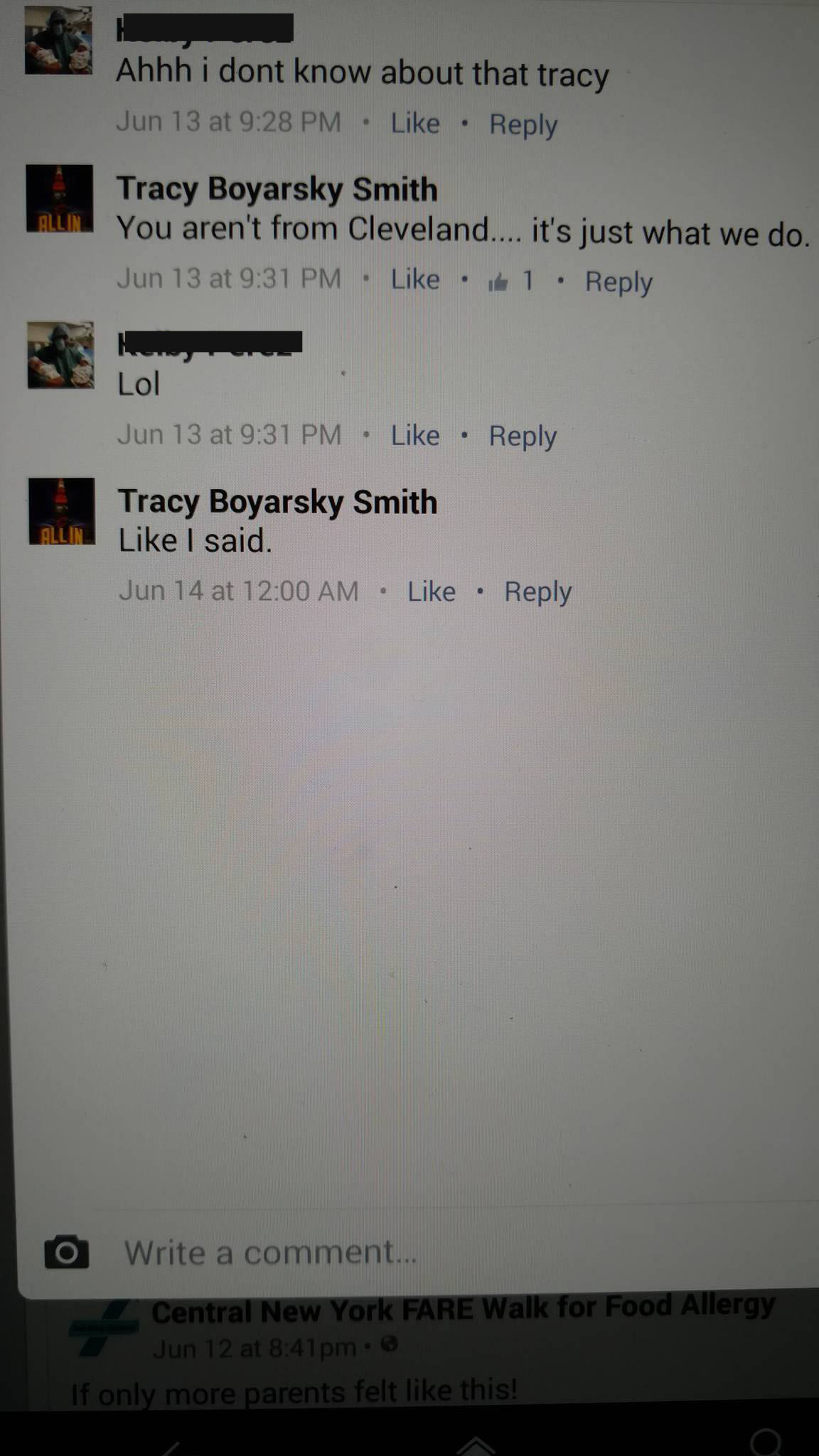 It's knowing all the odds are against you and believing anyway.
I'm born and bred in Cleveland. The East Side, which if you're from The Land, you know matters. Just being from the Cleveland area matters. It's who you are inside and out. It reflects in your work ethic, your Midwestern spunk, your zeitgeist. It's like a big brother— you can make jokes, but if someone else does, it's over for them.
We stand together against the rest of the world.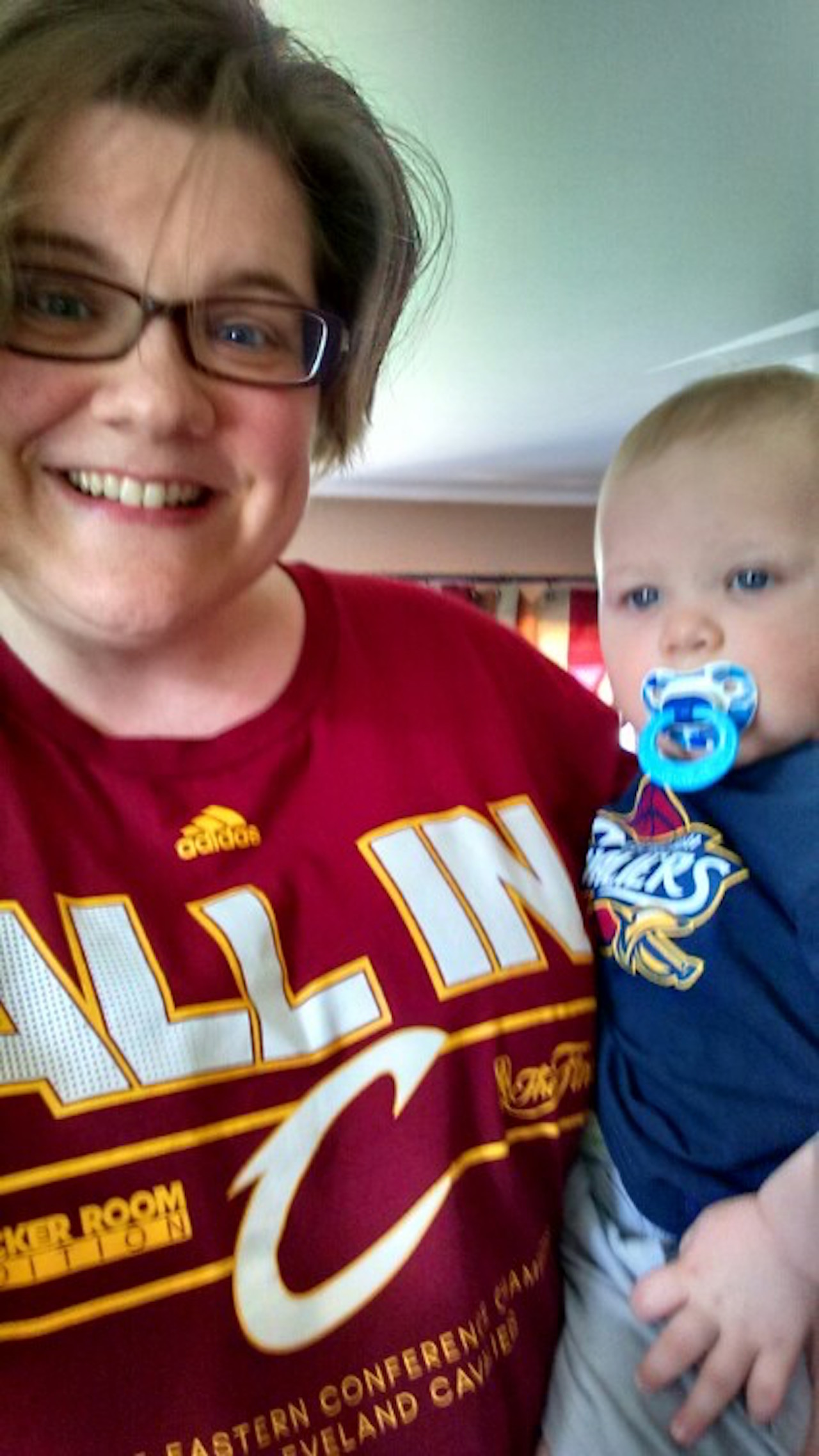 Through the river catching on fire, being called "The Mistake on The Lake" most of my life, the economic ups and mostly downs, the sports un-legacy — I am vigilantly proud. I have lived away from The Land since college, and it's how I identify myself. You can take the girl out of Cleveland, but you can't take Cleveland out of the girl.
So, how did I know we were going to win it all? The Cavs that is. I believed. Because we're Cleveland, and it's what we do.
It's more than just a sports championship. If you're from The Land, you understand. You just know. You probably cried like a baby, like I did. So proud to be a Clevelander. To survive the taunts and teases, the ridicule and robbery. To never stop believing.
And then I thought about how much it has meant to me personally, on a Mighty level. How it's a metaphor for my personal (and my family's) medical and mental health journey. How being from Cleveland made me strong. Resilient. A fighter. Scrappy — Delly gritty. How hearing "no" or "you'll never" or "it's just" fuels the silent lion inside. Motivates. Perseveres.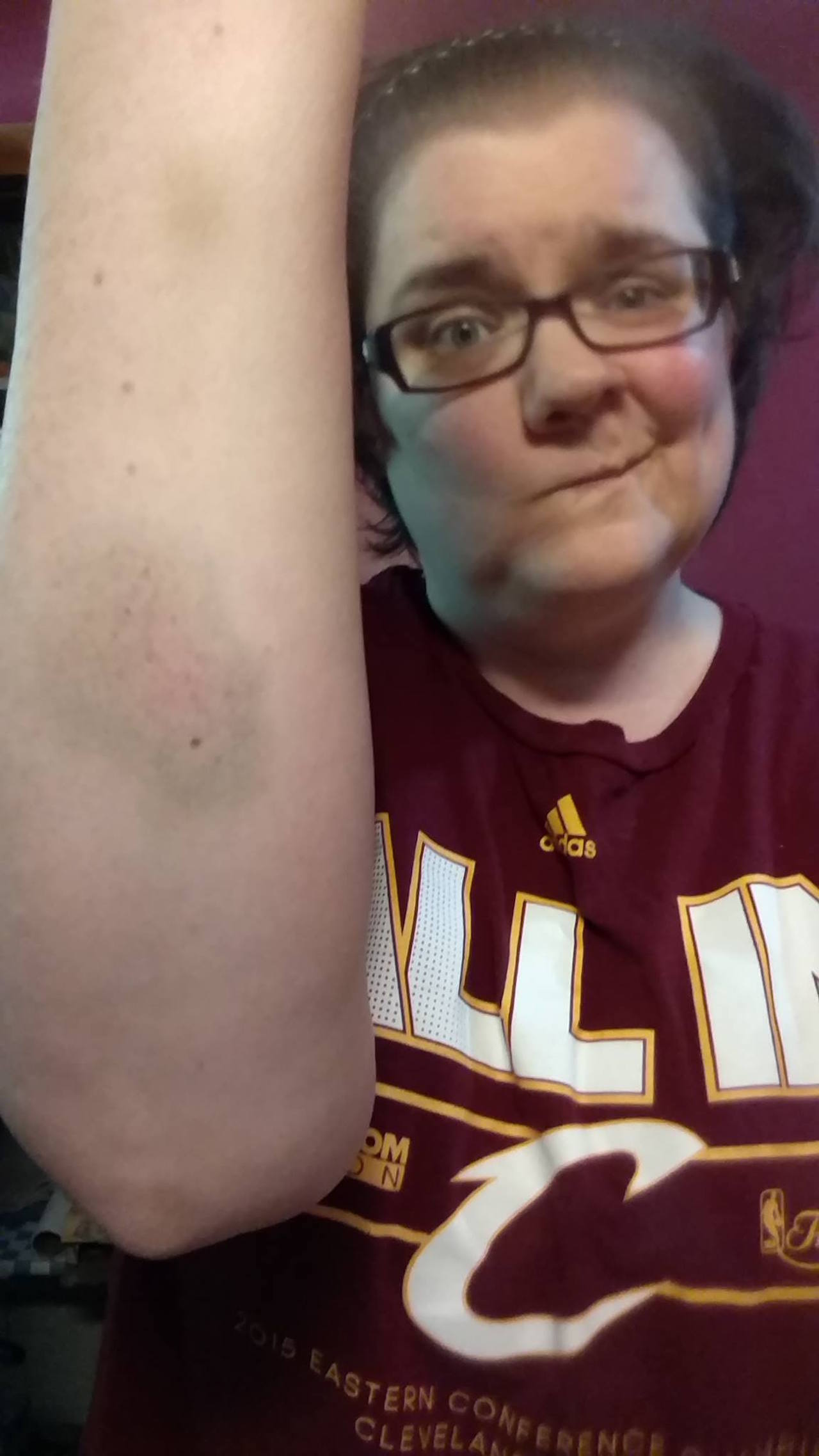 Whether it's the late nights covered in hives with shallow breathing, penning my goodbye letters to my kids one night, then watching the game from the clutches of my bed the next. Watching my team and encouraging them through the shallow screams I could muster without breaking out in more hives from the stress of it all. Hearing my husband excited, I sat up in bed on my own — because of my Grit Squad.
Or the mantra, "Nothing is given. Everything is earned." Nothing comes easy in Cleveland. The challenges of my middle son's autism spectrum disorder diagnosis hasn't been easy either. Almost five years later and we still don't have an MSC (Medicaid Service Coordinator) or receive services outside of school (which we fought hard for). But I keep fighting. I never give up because it's ingrained in me, my city. The Land. We don't give up. We just don't.
It's how we survived the summer my husband's eye was removed due to a 1 in 5 million cancer at the same time of my son's autism diagnosis, all while I was going through heart and immune system problems. The summer my job told me to go home (quit) and take care of my family. The summer my oldest son was still struggling with anaphylactic food allergies, severe asthma and more. The summer our world really started to spin out of control. But, like my city, eventually, the river won't catch on fire anymore. Or so we believe.
It's having a little guy who will be 2 soon, and pursuing an Early Intervention evaluation even though I was considered the paranoid parent. It was knowing he had sensory processing disorder and autism, and pushing for the process to begin. It's knowing my youngest won't have to wait for services like his older brother did. It's learning from the past and having that ride-or-die Cleveland fan attitude when it comes to my children.
And while it's easier at times to believe in my sports teams than the outcome of our many family struggles, my heart and soul belong to The Land. Having my team to believe in, to watch the games on days when I couldn't sit up by myself or needed help eating — to believe in them helped me believe in myself. It's helped me through depression and anxiety, it's helped calm my ADHD energy, encouraged forgiveness of my guilt of being a sick mom/wife/daughter, strength to pursue for my kids; those boys have given me hope.
Hope for my Cavs, hope for The Land, and inevitably, hope for myself. It's nicknamed Believeland for a reason.
Where are you from? What has it given you? Where can you find hope? Look around. It's there.
And, if you ever get a chance to visit The Land, do. You'll be welcomed with open arms.
If you or someone you know needs help, visit our suicide prevention resources page. 
If you need support right now, call the Suicide Prevention Lifeline at 1-800-273-8255. 
Originally published: July 7, 2016