3 Truths I Had to Believe Before I Could Recover From Childhood Sexual Abuse
---
My name is Antares. I'm a survivor of childhood sexual abuse. I had been trafficked and abused by my father. He didn't do it for the money. No, he had a five-figure salary. He did it purely for pleasure and power. And it almost killed me.
The guilt and shame from sexual abuse can leave deeper scars on your soul than any knife on your body. After years and decades of silence, I'm here today to stick up for my younger self. I'm here today because I believe myself enough to say out loud:⁠
"I'm a survivor of sexual childhood abuse."⁠
But childhood abuse is such a hideous crime I had a hard time believing myself. How could my father do something like this? To a child? To his son? He is supposed to be my rock. Yet, he is the one who hurt me the most.⁠
To heal, I had to accept three important and harsh facts:⁠
1. It is not my fault, but it is my responsibility now.⁠
Because the wound he cut into my soul dripped onto other people. ⁠I could not live with myself hurting those who love me just because I was hurt by those who should have loved me⁠.
2. My abuser didn't lose control.
Abusers don't snap out. No, abuse is a choice. Because we humans have the ability to respond. Therefore, we call it responsibility.
3. It is his secret, not mine.
I took the shame and guilt he refused to take. That made me stay silent. Because I thought no one would believe me. Or, I would hurt people with the truth. But the truth is I only protect my abuser with the silence.
Because of these three important facts, I could stand up. Stand up and stick up for myself. Listening to my inner child. Hearing his pain. Believing his story. My story.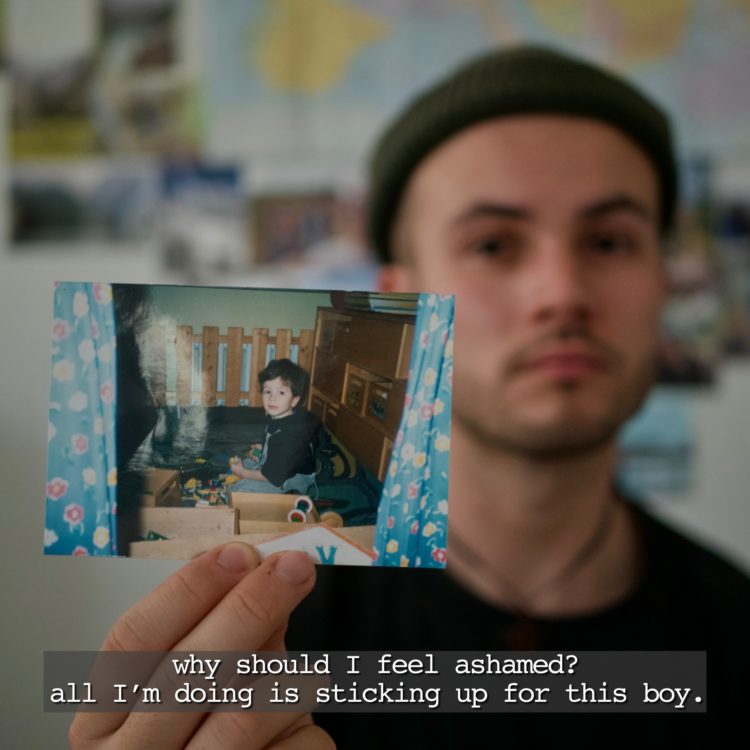 But it is not only my story. There are millions of people out there struggling with the same fate. Every 68 seconds, an American is sexually assaulted. But I don't want to talk about numbers anymore. I'm standing up to give my face. My face for every survivor who wants to stay anonymous. My face instead of cold statistics. Make this about actual people and not about strangers and numbers.
Let's start a conversation about abuse. Let's break the stigma and silence. That's why we are "The Mighty." We make health about people.
To follow Anteres' story, visit Sense of Pain.