The Faces of Postpartum Anxiety and Depression
---
I saw a post on Postpartum Progress a while ago that showed pictures of real women who were, at the time the pictures were taken, struggling with the darkness of postpartum depression or postpartum anxiety (PPD and PPA). Lately, as I've been returning to my life, instead of constantly hiding under the covers, I realized I now have photos I could submit to that cause.
I have photos of myself taken on some of my worst days, and you'd never know it. I am realizing that to an outsider, I look like a totally normal, totally together wife, mom of two and friend. I am realizing this makes it even more important for me to share and be open because people need to know.
People need to know that postpartum depression and anxiety is a real thing. It's a thing that causes maternal death on a regular basis. It's a thing that so, so many of our people are struggling with in silence. Isolation is the tool PPD/A uses to convince you that your aren't worthy of love or belonging, that you shouldn't speak up, that you should suck it up and carry on, and it does a damn good job.
The only way we can break this cycle is to speak up. To share our stories. To talk with our people. To be open with our feelings about the postpartum weeks and months until we know our people are taken care of. Until our people know they are loved. Until our people know it doesn't have to be this way.
It doesn't make you weak. It doesn't make you a bad mom. It doesn't mean you're not capable. It means your brain has been hijacked, and you have the power to get it back.
Maybe it's because I am fresh off a weekend with some of my best people. Maybe it's because my buckets have recently been filled to the brim. Maybe it's just because we finally have the right medication dosage. I suspect it's a combination of all of those things. So, before the buckets start to run dry again, I'm taking this moment to follow what my therapist says I should do, write when things are good.
Today, things are good. So today I say, you can do this. You can fight this battle every single day. Maybe not with the same strength you feel currently, but even the weak can fight. Rumi says, "If all you can do is crawl, then start crawling."
You are not this person. You are not the person who is constantly angry, frustrated, anxious, sad, hopeless and empty. You have control even when it feels like it is gripping you with all its might.
You can't see it. You can't see the monsters in your head. Sometimes, there are no physical manifestations. Sometimes, you even get a glimpse of who you used to be. That does not mean you are not sick. Give yourself grace and plenty of it. Healing takes time, and healing is never a straight line.
You do not need those who refuse to offer the grace you so unabashedly deserve. You do not need advice from those who will not even try to understand. You do not need to hear, "If only would you pray more, exercise more, get out more, eat better foods…" Those things might help but they might not. If they don't, then it isn't your fault. As Brene Brown said, "If you are not also in the arena getting your ass kicked, then I am not interested in your feedback."
You are trying your hardest every second of every day. Even if no one believes it. Even if people can't see it. Even if, God forbid, someone tells you that you need to try harder. You are doing the best you can. You wake up every day and fight the same demons, the same battles, the same monsters, that you were fighting the day before. If that doesn't scream bravery, then I don't know what does.
Find your people. They will show up for you if you say the words. Tell someone you are struggling and that things are not right. That things are not what they should be. Once you do that, your people will surround you. They will hold you. They will hold your babies. They will hold your husband. They will hold space.
It doesn't matter if you've always been the giver. Your people will recognize your need, and they will become the givers for you. They will be your army, and you will draw strength from them. My God, will you draw strength from them.
They will be your lights in your darkest days, and they will celebrate with you when it had been a whole seven days since your last panic attack. They will send you words of encouragement just because it's a Tuesday morning, and they will send them before even you have the chance to realize you need them.
Please, if nothing else, tell your people. Let them love you because you deserve to be loved. Every single ounce of you, the old you who feels lost and this new, temporarily sick version of you and every version in between. They all deserve to be loved fiercely. Let your people love you.
You can do this. You are doing this. Look at you, right now. You are doing this. Sometimes, it feels like you can't, but right now you are. Maybe you'll wake up tomorrow feeling like you're being smothered by a blanket of boulders, but I promise you'll do that too. The next moment will always come if you just keep breathing. Even if that breath is fast and shallow and nothing like what you learned in yoga or in your studies about mindfulness, even if it just a tiny breath in and a huge sobbing breath out, breathing means you're alive. As long as you are alive, you are doing this.
Since I started this post off by claiming I have photos you could see and never know how deep, dark and twisty my journey currently is, here they are. Here's the proof.
This picture was taken before we had been able to label it. When we just thought I needed more fresh air, sunshine, exercise and rest. When we thought we just needed to wait a little longer for the hormones to level out. One day later, I had my first panic attack while trying to do a load of laundry, followed by another panic attack the night after that because I undercooked a steak. That's when knew what it was. It was not just postpartum hormone fluctuations. It was a monster called postpartum anxiety, and it was not (and is not) kind to me.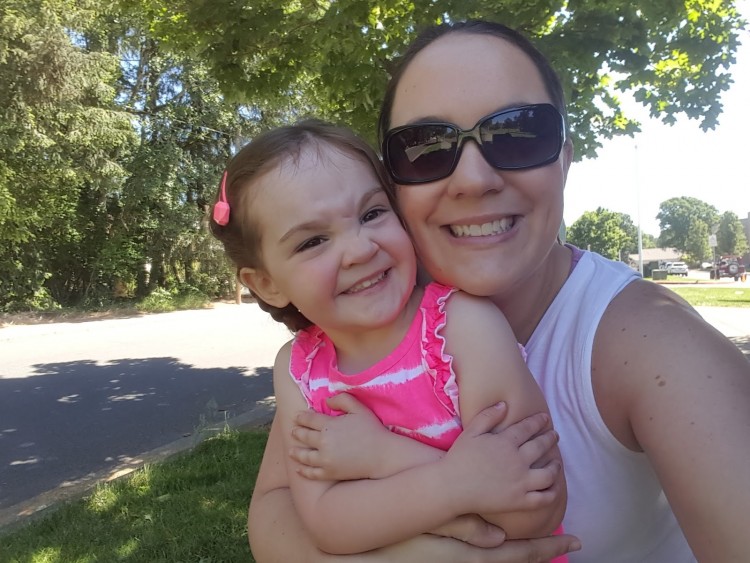 The night before this picture was taken the day after I had been up most of the night. I had spent hours sobbing and arguing with my husband. I slept very little. I was wracked with guilt and shame.  Then, I showed up for a Mother's Day lunch at my daughter's school feeling unworthy of being celebrated and wanted nothing more than to keep my struggles to myself.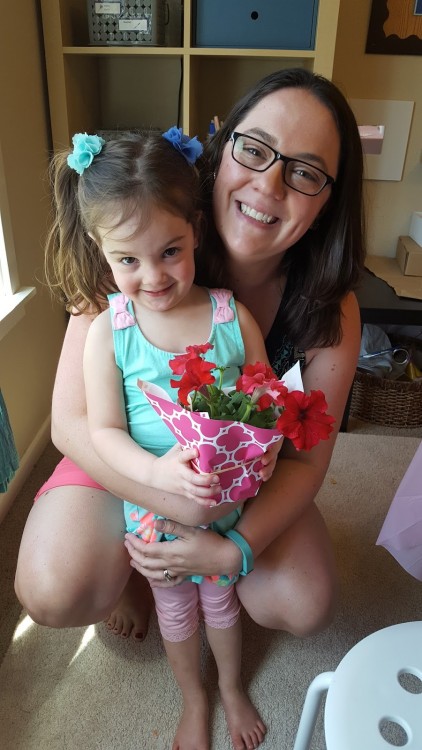 Just four days after this picture was taken, I thought about ending my life.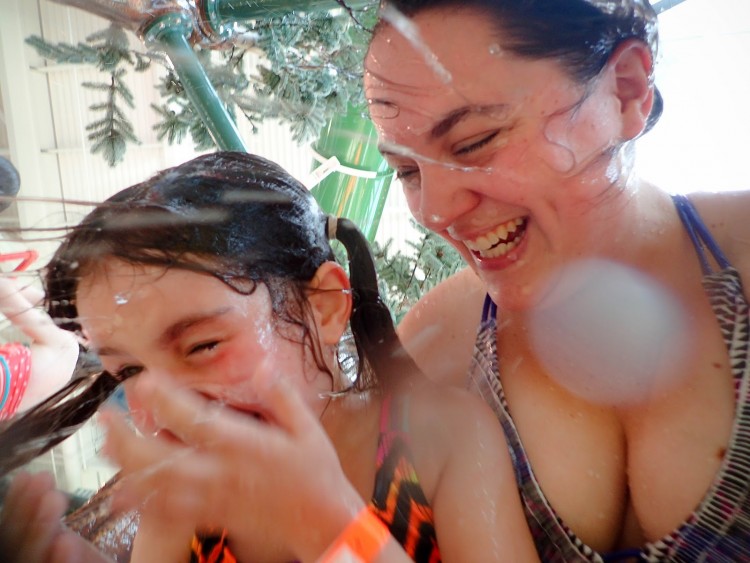 The night before this picture was taken I slept for a total of  one and a half hours. I was up with debilitating panic attacks and a lot of anger the entire night before. I watched the sunrise from deck while scribbling angry thoughts into my journal and contemplating adding whiskey to my coffee (I did not).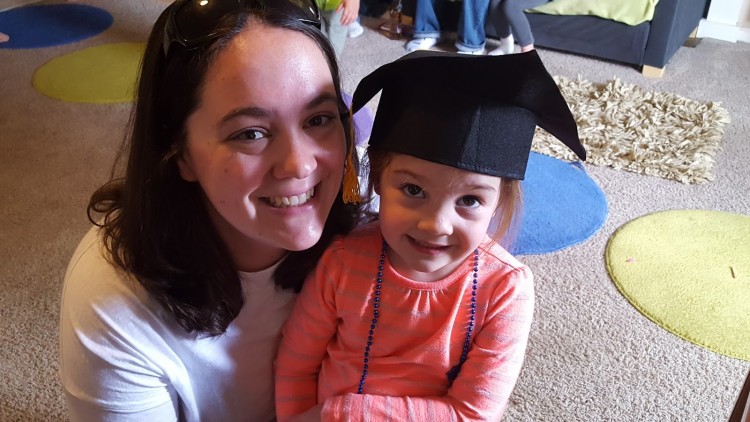 This picture was taken today. Today, on a day I'm feeling strong, supported and level.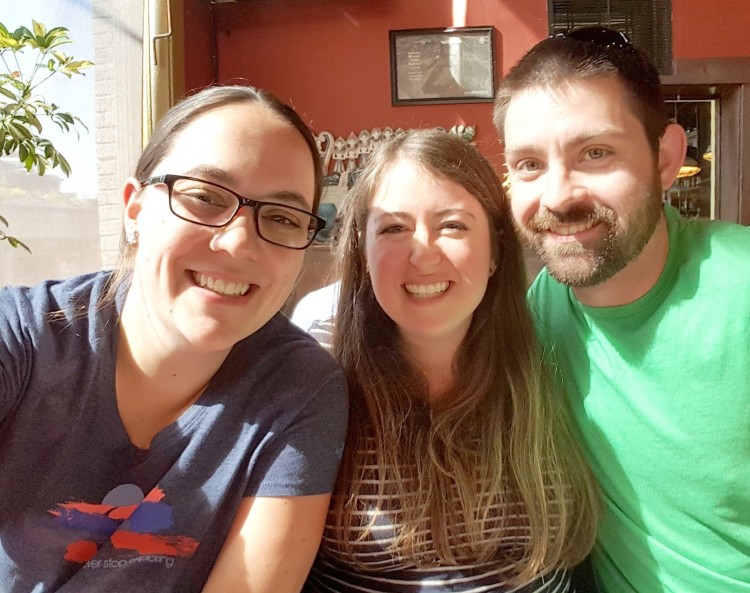 All of these pictures were taken during this battle, and I have a smile on my face in each and every one. It really just goes to show that you don't know, you can't know, unless you ask. Or if you are the one struggling, unless you tell. You have to tell.
This post originally appeared on The Mama Bear.
If you or someone you know needs help, visit our suicide prevention resources page.
If you need support right now, call the Suicide Prevention Lifeline at 1-800-273-8255. You can reach the Crisis Text Line by texting "START" to 741-741.
We want to hear your story. Become a Mighty contributor here.
Originally published: December 4, 2016