'13 Reasons Why' Season Two Episode Reviews
---
"13 Reasons Why" was one of the most talked-about shows of 2017. This season, we're analyzing what each episode means for the mental health community.
Editor's Note
If you experience suicidal thoughts, the following post could be potentially triggering. You can contact the Crisis Text Line by texting "START" to 741741.
Season two of "13 Reason's Why" premieres on Friday, May 18, and here at The Mighty, we're reviewing all 13 episodes of season two. "13 Reasons Why" was one of the most talked-about shows of 2017. Because of the show's mental health focus, we have two Mighty staff editors — Jordan and Juliette — watching and reviewing the show so you know what to expect. They will also be analyzing what this season means for the mental health community.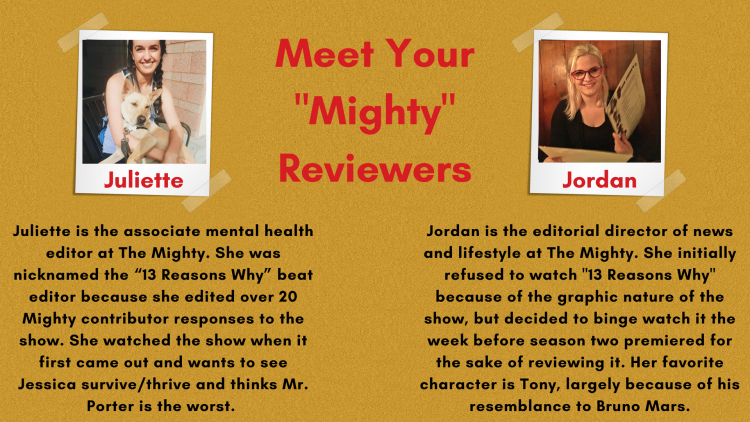 This page is a hub for all things "13 Reasons Why." Below you will find analysis of each episode in season two, as well as some photos from the season. Because we will be "binge-watching" the show when it comes out, we will update this page in real time — so check back often! Before we dive in, we outlined some questions we have for season two in our recap of season one.

The first episode begins with the Baker's lawsuit against Liberty High, Clay and Skye dating and Alex and Jessica's return to school.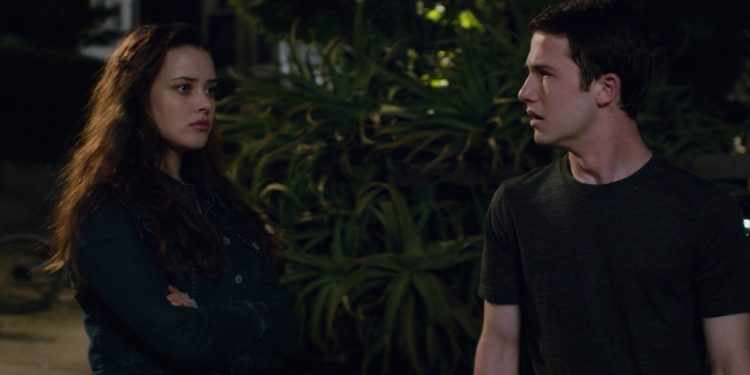 The second episode shows Alex coping with his disability and Jessica navigating life at Liberty High after her sexual assault.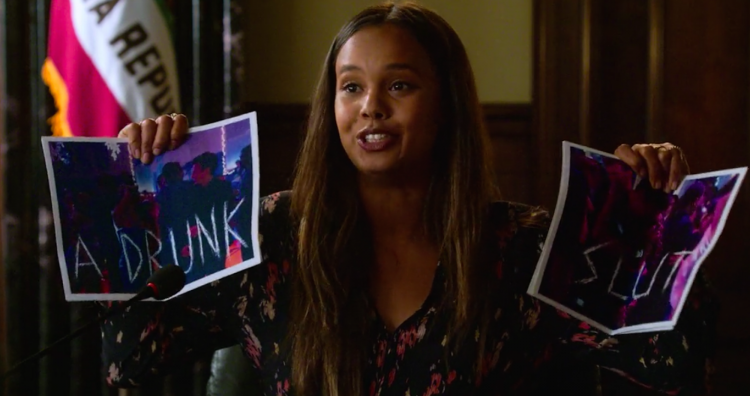 Episode three of "13 Reasons Why" season two focuses on Jessica's testimony in court. Will she open up about Bryce raping both her and Hannah?

Episode four shows Justin detoxing, Marcus's testimony and Jessica and Alex coming to terms with their new normal.
Season two episode five of "13 Reasons Why" centers on Ryan's testimony, and each character's own experience of loneliness.

Episode six starts with Zach's testimony. Zach reveals the nature of his and Hannah's relationship. Justin makes a return to Liberty High.

In the seventh episode of "13 Reasons Why" season 2, we learn Hannah and Clay experiment with drugs.

In episode eight, Mr. and Mrs. Baker testify, Justin overdoses and Skye gets diagnosed with a mental illness.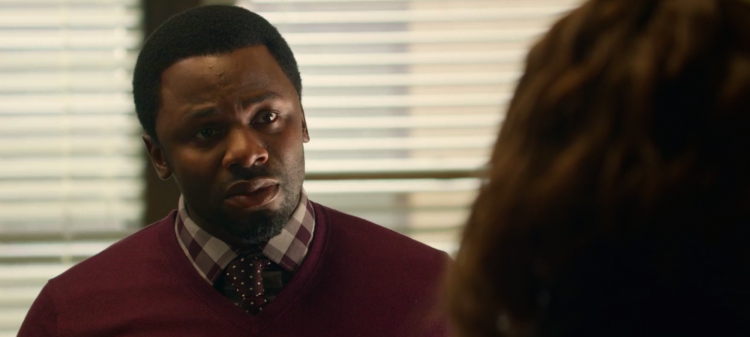 In episode nine of "13 Reasons Why" season two, we see Mr. Porter's trial and Tyler and Cyrus burn the word, "rapists" into the baseball field.

In episode 10, Tony testifies, an old classmate of Hannah sheds new light on her character and more about the clubhouse is revealed.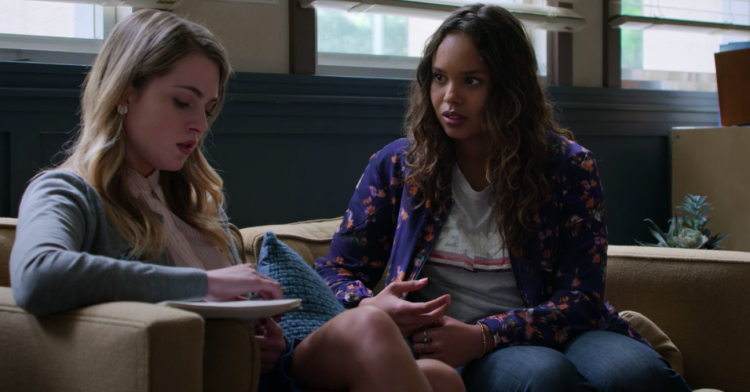 Bryce and Chloe give their testimonies on episode 11 of "13 Reasons Why" season two.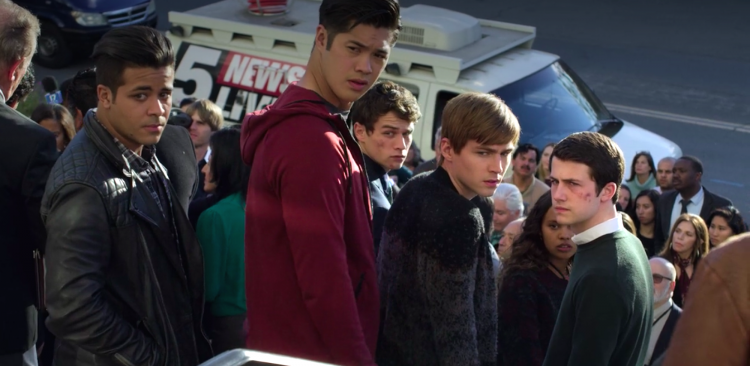 In episode 12, Justin testifies, the Bakers' trial comes to an end and arrests are made.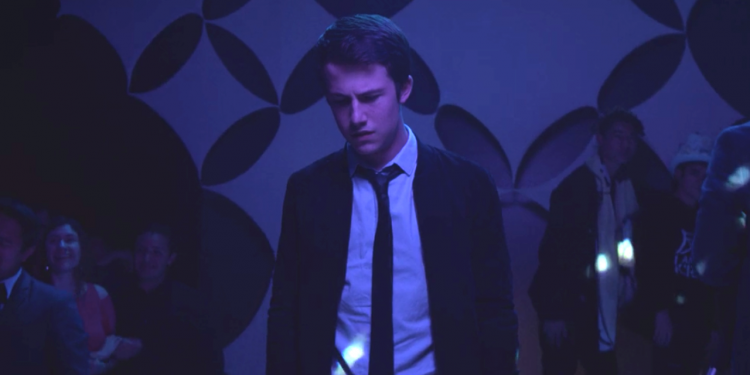 Episode 13: "Bye"
Episode thirteen includes a graphic sexual assault scene and a gun violence plot at a school dance. A memorial service is held for Hannah and Justin and Bryce receive their sentences.
We're also sharing some of our most popular stories from season one of "13 Reasons Why" and the recap trailer, courtesy of Netflix.
Why I Wish I Didn't Watch '13 Reasons Why'
Parents: Read This Before Talking With Your Kids About '13 Reasons Why'
4 Important Lessons From '13 Reasons Why'
To the People Who Think '13 Reasons Why' Is Meme Material
Netflix Adds New Content Warning to '13 Reasons Why' — It's Just a Year Too Late
If you find yourself struggling to remember all the names and faces of characters in "13 Reasons Why," have no fear! We created a graphic with all the main players we expect to see in the upcoming season.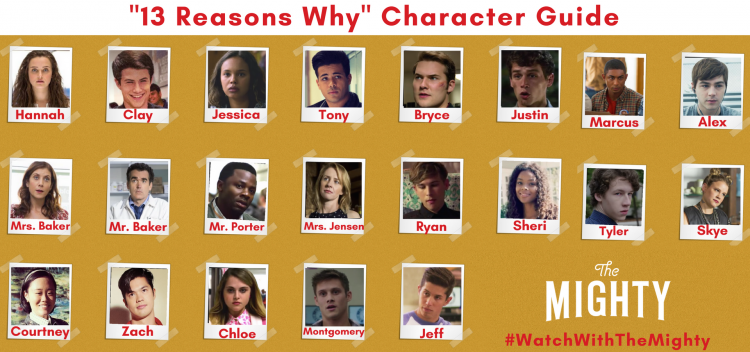 As you watch season two, we want to hear what you think! Use the hashtag #WatchWithTheMighty when you post your thoughts on social media or let us know what you think in the comments below.