How el Dia de los Muertos Has the Potential to Help Those Bereaved by Suicide
---
I first became aware of el Día de los Muertos after moving to Mexico in 2010. I arrived on October 22 and the build-up was in full swing. Even the precursor to a Spanish test consisted of hot chocolate and a chunk of pan de muerto sweet bread. The colorful altars dotted around my new city of Guadalajara were fascinating and intriguing to me, almost exotic in a typical British-tourist, "Ooh, the novelty," kind of a way.
Almost exactly a year later, I traveled to the Yucatan Peninsula, where I married my Mexican now-husband. Four days after the wedding was to be the Day of the Dead, so the locality was filled with the ofrendas, foods, candles and incense smells of the occasion. That particular year, the celebration was to become a particularly memorable and meaningful one for me. I did not know this would be the case, but November 2, 2011 would be the last day I saw my brother alive. He took his own life almost seven weeks later.
Losing someone close by their own hand results in a unique form of bereavement. The facets are complicated, as well as difficult, to experience. One strong feature is the way in which the manner of death supersedes all other memories. Everything is marked. Enjoyment of the person as they were is taken away by nightmares, violent imagery, guilt, questions, analyzing, "What more could/should I have done?" and a multitude of other emotions.
These emotions lead to the belief that full happiness or appreciation of life will from now on be largely out of reach. All is tarnished by macabre knowledge and deep, deep sadness after personal exposure to suicide and the stigma that accompanies it. In all that blackness, the separation between the person and the death is obliterated, one equals the other. Similarly, the bereaved's relationship to the person is often hard to identify because it is so hard to move beyond the manner of the departure.
Here's why el Día de los Muertos means so much to me. This celebration faces much assumption, outside of the realms in which it is properly honored. It is known for grand spectacle, dramatic (some would say dark) imagery, elaborate costumes and makeup, music and atmospheres that are subsequently used and merged with Halloween ghouls and ghosts as the basis of exciting, themed nights out. Move beyond the increasing commercial use of features of the celebration, and I have come to think the Day of the Dead as the one occasion that has the potential to really help those bereaved by suicide. It certainly has done this for me.
The essence of the Day of the Dead (or the days, given it actually spans two) is honoring deceased ones, which obviously doesn't necessarily mark it out from any other memorial. However, this one has a focus on really celebrating the life of the person, rather than marking through sadness. It is often described as an occasion when fun is poked at death.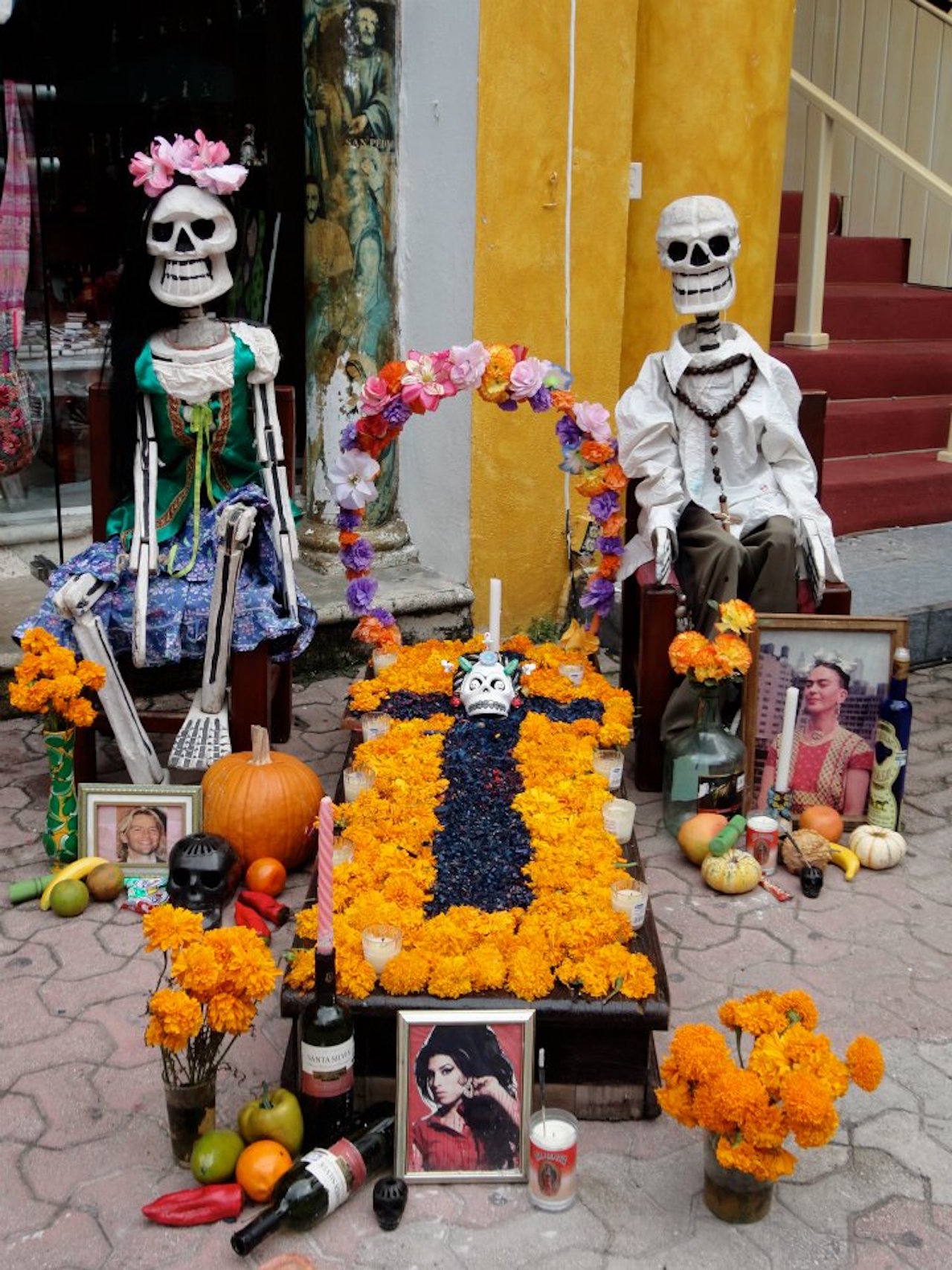 The Day of the Dead is a tradition, but it can also be carried out in a uniquely personal way, as it focuses on individuals and their particular families. It is a festivity built around recalling the deceased fondly, what they enjoyed, what they favored and what they wore. It's about sharing with the deceased once again, bringing closeness to the affected family once more through food and drink offerings and getting together to talk, to discuss memories, happier times, stories, to openly express feelings and emotions about the person gone (something which can often be difficult for a family affected by suicide).
The key for me is this festival gives someone bereaved by suicide the opportunity to feel OK about moving beyond the death, to look at how their loved one lived well. I know my brother would rather be remembered for his music, his love of literature and even his firm belief in his right to smoke than he would the way he became ill with severe depression and in turn the way he died. My reading about the Day of the Dead tradition is what has allowed me to appreciate this so much more. I have spent too long dwelling and being forever stuck on my loss in terms of the death. I've realized now, almost five years later, I want to remember my brother for who he was, not what happened.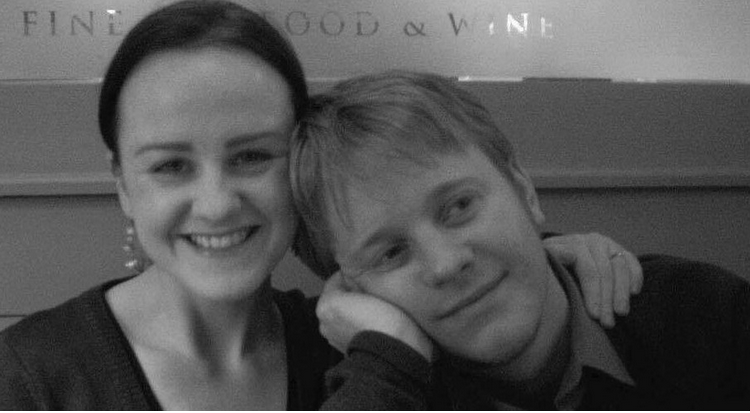 Last November 2, I scattered Martin's ashes, cried and felt rather empty. This year, I shall think back on him, not his death, and I will build an ofrenda with his favorite books films, music, plectrums, photos, "Private Eye" magazine, his hat, scarf and Venezuelan wool jacket, a can of Irn Bru, crisps, footballs and Lego. I even declare I'll buy an ashtray and some Rizlas! I will make pan de muerto and hot chocolate. I will hold a gathering where I will poke fun at death and reminisce about him, who he was in life, not who he became as a result of death.
Read more of Heather's story on Our Side of Suicide.
If you or someone you know needs help, visit our suicide prevention resources page.
If you need support right now, call the Suicide Prevention Lifeline at 1-800-273-8255. You can reach the Crisis Text Line by texting "START" to 741-741.
Originally published: September 6, 2016