Katy Perry Experienced Suicidal Thoughts During Breakup With Orlando Bloom
---
Editor's Note
If you experience suicidal thoughts or have lost someone to suicide, the following post could be potentially triggering. You can contact the Crisis Text Line by texting "START" to 741741.
What happened: When Katy Perry and Orlando Bloom broke up in 2017, the pop star went through a major breakdown and thought about taking her own life. Perry shared on the Canadian radio show "Q on CBC" that the break-up, coupled with low sales of her album, led her to struggle with her mental health and caused her to consider suicide.
If you're experiencing suicidal thoughts, it's important to reach out for support, such as to a loved one or your therapist. Other coping skills can help you get through the most difficult moments when you're really struggling. Perry shared that she was able to manage her suicidal thoughts through a reliance on her faith and a gratitude practice.
My hope is that something bigger than me created me for a purpose and created me for a reason, and that I'm not disposable, and that, you know, every person that's been created has a purpose. — Katy Perry
The Frontlines: Suicide is a serious issue. Suicide is the 10th leading cause of death in the United States and is the second leading cause of death for people ages 10 to 34.
Get more on mental health: Sign up for our weekly mental health newsletter.
A Mighty Voice: Perry previously made headlines for livestreaming a session with her therapist in 2017, and she's shared her experience with mental health in the past. Our contributor, Meghan Hart, shared her experience with suicidal thoughts. "There is a great deal of misinformation and stigma associated with suicidal thoughts. The prospect of a person taking their own life is frightening and so we try to pacify that fear by categorizing suicidal people into a neat little category separate from ourselves." You can submit your first person story, too.
From Our Community:
Add your voice: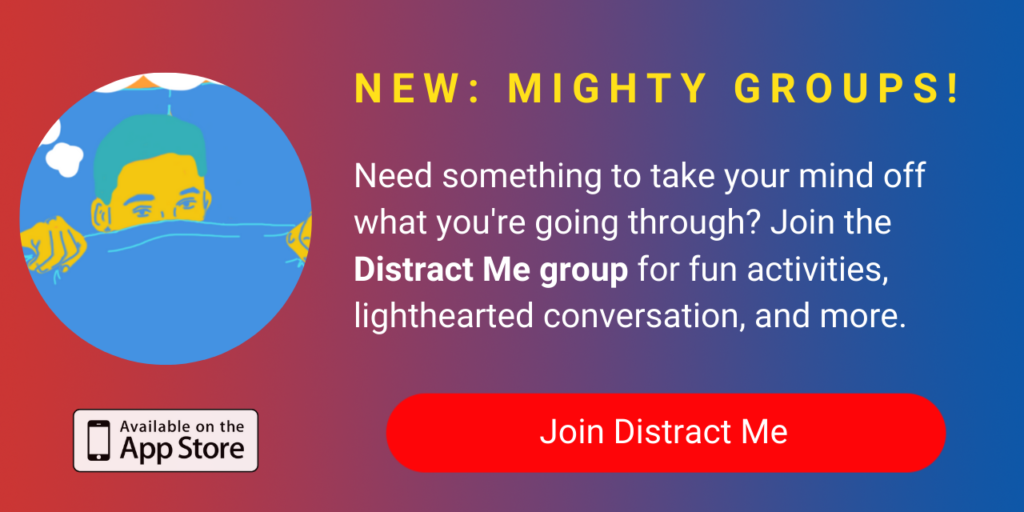 Other things to know: If you're dealing with suicidal thoughts, you aren't alone. These Mighty articles may help.
Get help with suicidal thoughts: Don't be ashamed or embarrassed if you have suicidal thoughts — you're not alone. If you need support right now, call the National Suicide Prevention Lifeline at 1-800-273-8255, the Trevor Project at 1-866-488-7386 or reach the Crisis Text Line by texting "START" to 741741.