This Wedding Story Proves Small Gestures Can Have a Big Impact on Someone Who's Suicidal
---
Editor's note: If you experience suicidal thoughts or have lost someone to suicide, the following post could be potentially triggering. You can contact the Crisis Text Line by texting "START" to 741-741.
Preventing suicide seems like (and most of the time is) a terribly complex and daunting task. From advocating for means reduction to fighting for policies that make health care more accessible, it's a worldwide issue that can feel intimating to tackle.
But sometimes, suicide prevention also looks smaller. A text. A kind gesture. A memory. A song.
A story posted on Quora is an example of what little gestures can mean to someone who's suicidal. Kevin Walsh, who was answering the question, "What is one moment in your life you thought could only happen in a movie?" told a moving story how his future-wife stopped him from attempting suicide when he was a senior in high school.
He wrote:
Once upon a time I was 13 at a summer camp and the prettiest girl I'd ever seen walked right up to me and said "black is a good color on you." No idea why. We chatted and became friends, exchanged AIM screen names (it was the time) and stayed in touch for a while.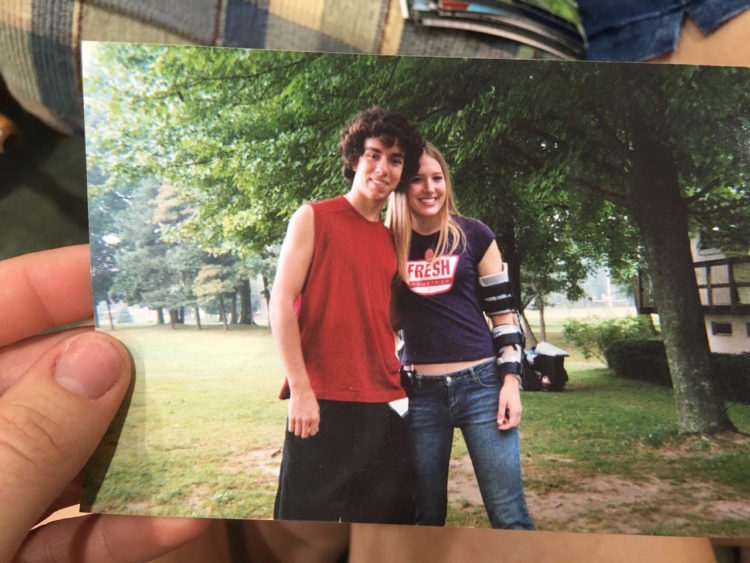 We fell off each others' radar some time in high school, but I can promise you that not a day went by that I didn't think about that girl. Even now I'm not sure I can say why – something about her just stayed with me.

In my senior year I went through some dumb high school stuff that seemed earth-shattering at the time, and fell hard into depression. I resolved to take my own life, wrote a note and went to where I planned to end things.

Somewhere between 5 and 10 seconds before I would have committed suicide, my phone rang. I checked the caller ID – I couldn't die not knowing. It was a number I didn't recognize, so I picked up and it was her.

I asked her what was up and she said she just felt like she had to call me. At that point it had been a year since we had spoken, and at that moment she just had to call. Long story short, she pried, I spilled the beans and she talked me out of it. I mean she literally said "What? Don't do that." And that was that.

She made me promise to call her the next day, and we hung up. That night I started writing the words which, ten years later, I'd propose with.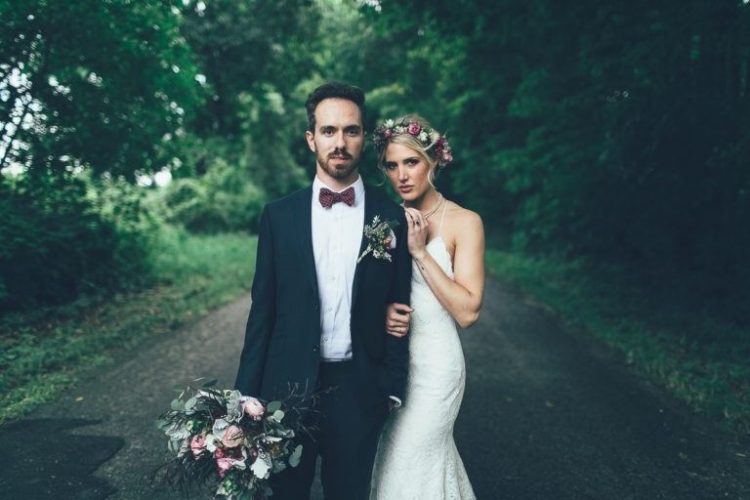 We wanted to know who else had an amazing story like this, so we asked people in our community to share with us surprising or seemingly small moments that helped them when they were feeling suicidal.
Here are some of the stories they shared with us:
"I was Googling least painful ways to die, and Google recommended I call the suicide hotline. I had just locked myself in the bathroom and was 100 percent set on doing it. I called because I didn't want to be alone, but the person on the other end of the line talked me down and saved my life." — Nadia N.
"Something deep down inside of me said that I am stronger than my illness, that I could overcome these feelings, that I was worth happiness. Glad I listened to that inner voice or I wouldn't be here today." — Carrie W.
"When I was close I was sitting by a bridge crying and people were just walking past ignoring me. One person stopped and asked me if I was OK. He stayed and talked to me for a while until I was brought home. That stranger saved my life." — Jaclyn D.
"I was on the tube station platform waiting… and then l fleetingly saw the driver and the thought of what he would feel — the guilt and the horror — stopped me. Strangely, not thoughts of the affect upon my family or friends, the impact upon a total stranger stopped me." — Tracey W
"When I was 17, I was preparing myself. Giving away my possessions to close friends. I went to school where a friend had invited me to church that Wednesday night for youth. I had said yes and ended up going that night. Sure enough, the youth pastor was talking on the subject of teen suicide. I felt like she was speaking directly to me, she made me realize how much I had to live for. Now it's almost 10 years later and I am married with three beautiful children. I never thought I'd be able to live such a beautiful life, but here I am, still thriving.." — Tara S.
"As I was about to go through with it, my phone got a text. It was a friend (now my partner) telling me that they loved and cared about me, that something inside was screaming for them to tell me right then and there. I still struggle with the thoughts and ideation, but I haven't made a serious attempt since that last one." — Erik T.
"I had a friend write on his Facebook page his final goodbye and it shook me to the core. I was going to try myself around that same time. Instead of me trying, I reached out to help him and reached out for help for myself…" — Laine W.
"My niece being born. It's a bit strange since she's not my actual child, but I suddenly felt hopeful about the future. She's now 3 and has a nearly year old baby brother. I'm grateful every day for changing my mind." — Jane L.
"I held the pills up to my mouth and there was a small voice inside of me that said, 'Not today. Give it one more day. Tomorrow will be different.' And the next day was different. I was still having thoughts but I wasn't actively suicidal. That's now my mantra. One more day." — Sandy S.
"Believe it or not, I was ready but I heard a sound. I looked up and there I saw a dog. We made eye contact and I just couldn't do it after that. He just looked at me with those eyes that asked 'But why?" His name was Dash. He was a mix breed. He wasn't even my dog." — Tessa Z.
If you or someone you know needs help, visit our suicide prevention resources page.
If you need support right now, call the National Suicide Prevention Lifeline at 1-800-273-8255, the Trevor Project at 1-866-488-7386 or text "HOME" to 741-741. Head here for a list of crisis centers around the world.
Originally published: August 31, 2017