Paris Jackson's 'Wave' Metaphor May Be Relatable If You've Ever Experienced Depression
---
Editor's Note
If you experience suicidal thoughts, self-harm urges have lost someone to suicide, the following post could be potentially triggering. You can contact the Crisis Text Line by texting "START" to 741741.
What happened: Paris Jackson is shedding light on her experience with depression, which she said "comes in waves," which may be relatable to many people who live with a mental illness. During the second episode of her Facebook Watch series, "Unfiltered: Paris Jackson and Gabriel Glenn," the model, actress and musician revealed she has struggled with depression for many years along with self-harm and suicidal thoughts. Glenn, also a musician, shared he also struggled with self-harm, suicidal thoughts and anxiety in the past.
While Jackson said she struggled for years with her mental health, she eventually attended a therapeutic boarding school in Utah and has taken mood stabilizers and antidepressants to help manage her illness along with focusing on being comfortable in her own body.
I want to influence self-acceptance and courage and being comfortable in your own skin. I'm just working on content, just trying to be content. Baby steps. Self-love is hard. — Paris Jackson
The Frontlines: Mental illness affects millions of individuals worldwide. According to the World Health Organization, one in four people live with a mental health condition. Many celebrities have opened up about their experiences with mental illness, which can help reduce prejudice about mental illness, including:
Michelle Williams, who has spoken candidly about struggling with depression and suicidal thoughts.
Leonardo DiCaprio, who revealed in 2008 that playing Howard Hughes in "The Aviator" reignited his obsessive-compulsive disorder (OCD).
Demi Lovato has openly shared her experiences with addiction, mental health and self-care.
Get more on mental health: Sign up for our weekly mental health newsletter.
A Mighty Voice: Our contributor, Juliette Virzi, has some words of wisdom for those struggling. "If you're feeling suicidal, you're not alone. You're also not unworthy, unimportant, unloved or any of the other things your brain might tell you when you're feeling suicidal… there is hope." You can submit your first person story, too.
From Our Community:
Add your voice: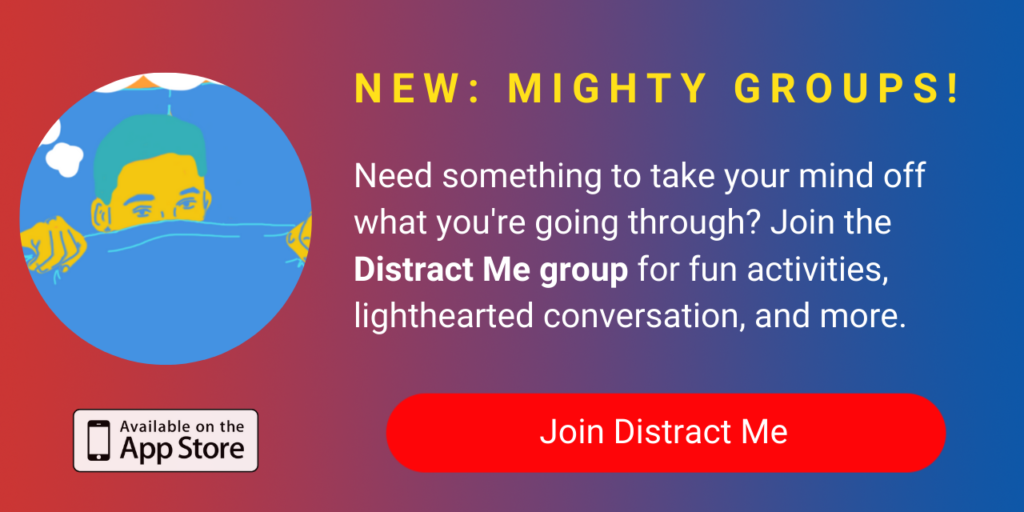 Other things to know: For more information on depression, suicide and self-harm, check out these articles:
Resources: If this news is hard for you, please know you are not alone. There is help available and there is hope. Contact the National Suicide Prevention Lifeline at 1-800-273-8255. Call SAMSA's Helpline at 1-800-662-HELP or text "START" to 741-741 to reach the Crisis Text Line.
Originally published: July 7, 2020