Why I Celebrate Two Birthdays as a Suicide Attempt Survivor
---
Everyone has a birthday. A day that you celebrate being born into this world. A day where your life started. As a suicide attempt survivor, I consider myself to have two birthdays. One is the day my mother brought me into this world and the other is the day I survived trying to leave it.
Five years ago on June 12th, I attempted suicide. The following days, I laid in the ICU on an IV drip that was reversing the damage I had done to my body. When my body was well enough, I went on to start my journey into recovery. I spent a month in inpatient care for stabilization of my suicidal thoughts, self-harm and depression, and then boarded a flight to go hundreds of miles away for treatment at a residential treatment center for women. It was there I learned Dialectical Behavior Therapy (DBT) for the first time, learned of my own eating disorder, dove into art therapy and worked through the depression, anxiety and emerging borderline personality disorder (BPD) I had been struggling with for years.
All of this is why I celebrate the day I attempted suicide. It may seem strange — to celebrate that day — but it's so much more than that. It is a celebration of a second chance, of a day I woke up again, of the start of everything that has led me to how far I am in my recovery today. I was given another chance at life at a time when I thought my life was not worth living. It was by the Universe or God or whatever you believe in, along with accessibility to healthcare, compassionate nurses and medical intervention, that I was able to live through it. And from there, I got needed treatment and was able to learn how to manage these illnesses to live in recovery.
I am alive, and that is something to celebrate. I use this second birthday as a time to recognize where I was, where I could have been, where I am now and where I am going. I use it to remind myself that even though I still struggle with depressive episodes and suicidal thoughts, and that even though I tried to end my life at 17 years old, I am strong and capable and worthy. I am breathing and I am fighting every day to stay in recovery. I think that's worth celebrating.
Happy 5th second chance birthday to me, and happy second chance birthday to all the suicide attempt survivors out there, as well as anyone with that turning point that propelled their life into recovery.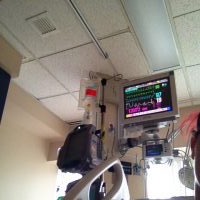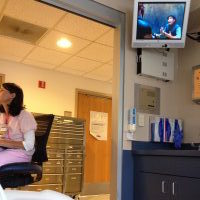 If you or someone you know needs help, visit our suicide prevention resources page.
If you need support right now, call the National Suicide Prevention Lifeline at 1-800-273-8255 or text "START" to 741-741.
We want to hear your story. Become a Mighty contributor here.
Thinkstock photo via moodboard.
Originally published: June 14, 2017