10 Ways to Support Suicide Prevention (That Go Beyond Sharing the Lifeline)
---
It's National Suicide Prevention Week (September 10-16) and you may be wondering how to get involved. Maybe you have a friend who's struggling right now and want to show your support. Maybe you lost a loved one to suicide recently and want to connect with others who have gone through a similar loss. Or maybe you have personal experience with suicidal thoughts and want to do whatever you can to let others know they are not alone.
The problem is, sometimes we don't exactly know what we can do to help. While posting the link to the suicide hotline is a good thing to do (seriously, don't stop sharing it!) we want you to be aware of other great ways to get involved. From sending a subscription box to becoming a volunteer, there are so many ways to support suicide prevention this week.
Check out our suggestions below:
1. Raise money for a suicide prevention nonprofit on your Facebook page.
Posting the suicide prevention lifeline on Facebook is great, but while you're there, why not start a personal fundraiser for suicide prevention? Facebook recently rolled out an update that made it easier for nonprofits to fundraise — and it's now incredibly easy to join in. Simply go to a suicide prevention nonprofit Facebook page, and click the "create fundraiser" button located under the cover photo. Facebook will prompt you with questions about how much you'd like the raise and for how long you want to fundraise. It's never been easier to set up a personal fundraiser!
Suicide prevention nonprofits you can fundraise for: To Write Love on Her Arms, The Trevor Project, American Foundation for Suicide Prevention (AFSP) and more.
2. Send a card to someone you know is struggling.
Get well cards aren't just for people who are "physically" not feeling well. This Suicide Prevention Week, reach out and send a card, note, tweet or text to a friend who's going through a tough time, has a history of depression or who doesn't have a support system close by — chances are it will mean a lot to them.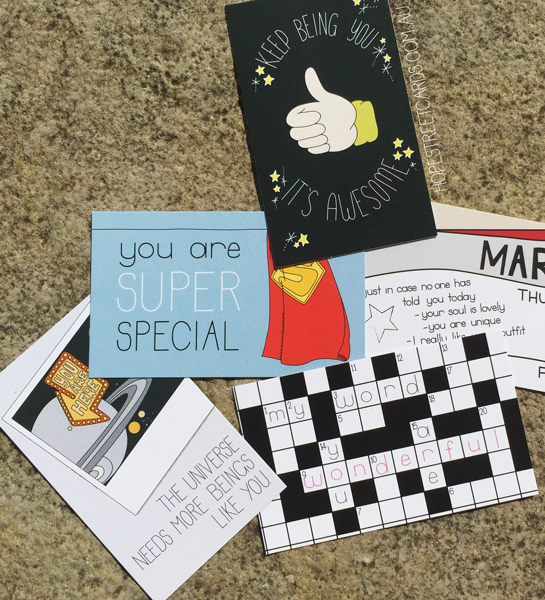 Our pick: Hope Street Cards
3. Volunteer for the Crisis Text Line or the Trevor Lifeline.
If you don't have a lot of money to spare, but can donate your time, the Crisis Text Line (CTL) and The Trevor Project are always looking for volunteers. CTL works just like a traditional suicide hotline, but allows people the opportunity to reach out by texting in — click here to find out more. If you are interested in LGBT mental health issues, The Trevor Project is looking for Trevor Lifeline volunteers. Find out more here.
4. Join the National Day of Prayer.
If you are part of a faith community, Suicide Prevention Week can be a great time to raise awareness about suicide and mental illness. In honor of Suicide Prevention Day (September 10), the Action Alliance for Suicide Prevention is promoting a National Day of Prayer to pray for those whose lives have been touched by suicide. Praying for or sending positive thoughts to people who experience suicidal thoughts or have lost a loved one to suicide can be a valuable way to participate in Suicide Prevention Week.
5.

Encourage your school or workplace to use a suicide screening program.

The Interactive Screening Program was created by the American Foundation for Suicide Prevention (AFSP) as a way of reaching individuals who may be at risk for suicide. According to AFSP's website, the evidence-based program is founded on four key principles: participant anonymity, personalized contact with counselors, connection to participant's experience and interactive engagement. 
6. Order a self-care subscription box.
If finding the right words to say isn't your forte, sometimes giving a thoughtful gift can help someone who is struggling. Subscription boxes can be a great pick-me-up for loved ones who may be struggling, and these mental health-themed ones can make your loved one feel validated and heard.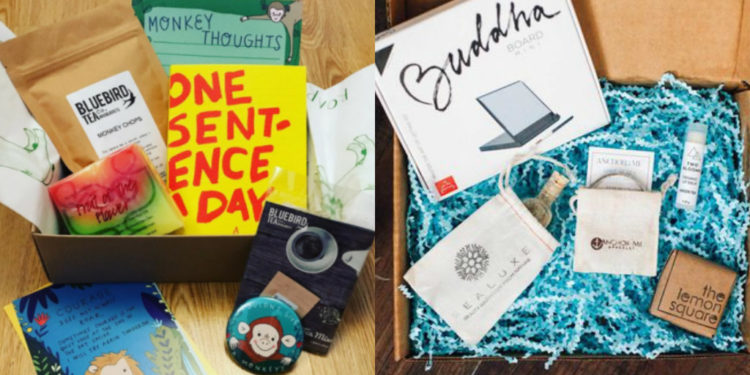 Our picks: BuddyBox and Caring Crate (pictured above)
7. Sign up for a Mental Health First Aid training near you.
As someone who has taken this course, I cannot recommend it enough. Though it is a fairly long training, it is comprehensive and has the best video explaining psychosis I've ever seen. 10/10 would recommend. Find a course in your area here.
8. Request a letter from Letters Against Depression.
Sometimes it can feel hard to participate in Suicide Prevention Week if you are actively fighting your own suicidal thoughts each day. We want you to know it's OK to prioritize your own mental health this week. A great way to do that is by signing up for a letter from Letters Against Depression, a nonprofit that sends out handwritten letters of hope and support to people who are struggling with mental illness. You can request a letter here.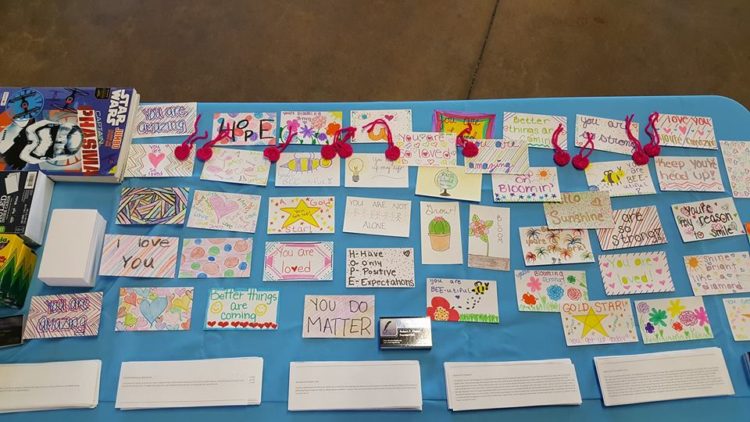 9. 
Sign up for an Out of the Darkness Walk.
The American Foundation for Suicide Prevention hosts walks all over the U.S. raise money, bring communities together and open the dialogue about suicide. You can create a team with your co-workers or friends, walk in honor of someone lost to suicide and listen to speakers share how suicide prevention has touched their lives. To find a walk in your area, click here.
10. Reach out.
If you or someone you know is struggling with suicidal thoughts, reach out. Bring a casserole to a family member who is depressed and can't get out of bed. Plan a one-on-one movie night with a friend who hasn't been coming to social events because of anxiety. Give a hug to a co-worker who is stressed out to the point of tears. Reach out — the little things matter.
If you or someone you know needs help, visit our suicide prevention resources page.
If you need support right now, call the National Suicide Prevention Lifeline at 1-800-273-8255 or text "START" to 741-741.
Photo via Hope Street Cards and Out of the Darkness Walks Facebook page.