15 Things People Want to Say to Those Struggling With Suicidal Thoughts
---
If you've witnessed a friend or a loved one struggle with suicidal thoughts, you understand that heartbreak. You want to help more than anything, but sometimes it's difficult to find the words to bring the person out of their darkness. You wonder if there are even the right words to say.
Maybe you've been in the situation where you suspect someone you know might be depressed or on the verge of having suicidal thoughts. Sometimes it doesn't feel like it's your place to bring up the issue.
"I'm a big believer in saying something and saying it now. There's always the potential for a bad outcome if nothing is said or if one puts off saying something until later," said Jay Westbrook, M.S., R.N. senior grief and loss counselor and an expert author for Pro Corner on Recovery.org.
"Being a listening ear and a caring heart can help in some situations, while other situations may require the activation of the emergency response system," said Westbrook. He also shared the seven things he said to a loved one who expressed a desire to take her own life:
1. "You haven't disappointed me."
2. "'I'm not hurting anyone but me' is a lie."
3. "Your death will break our hearts."
4. "We will not be better off without you."
5. "The world's brightness will be forever dimmed without you."
6. "We would rather struggle with you, than without you."
7. "I love you, unconditionally, to the moon and back."
"She did not take her life," said Westbrook, "and she reported that numbers two, four, and especially six affected her most greatly."
Westbrook's words may have saved his friend's life, so we at Recovery Brands set out to curate other words of encouragement from our friends on social media as part of our #Talk2Heal suicide awareness campaign for our sites Rehabs.com and Recovery.org. We asked, "What would you tell someone who is struggling with suicidal thoughts?" Here's what they shared:
1.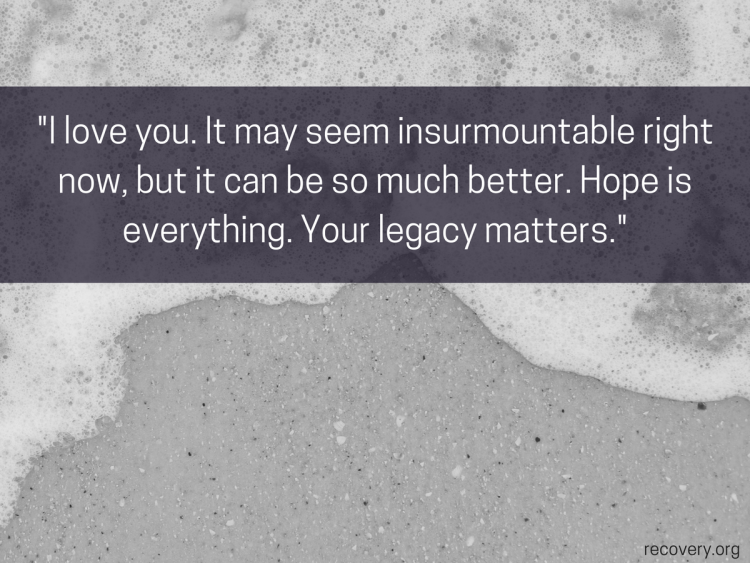 2.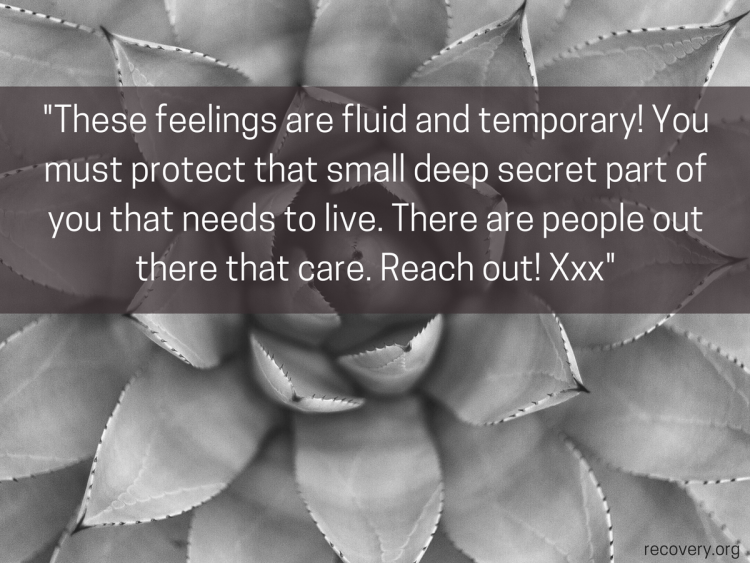 3.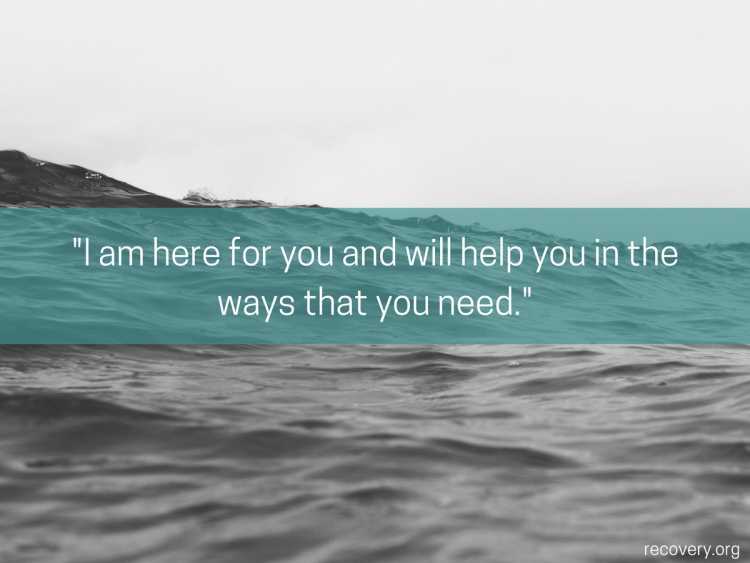 4.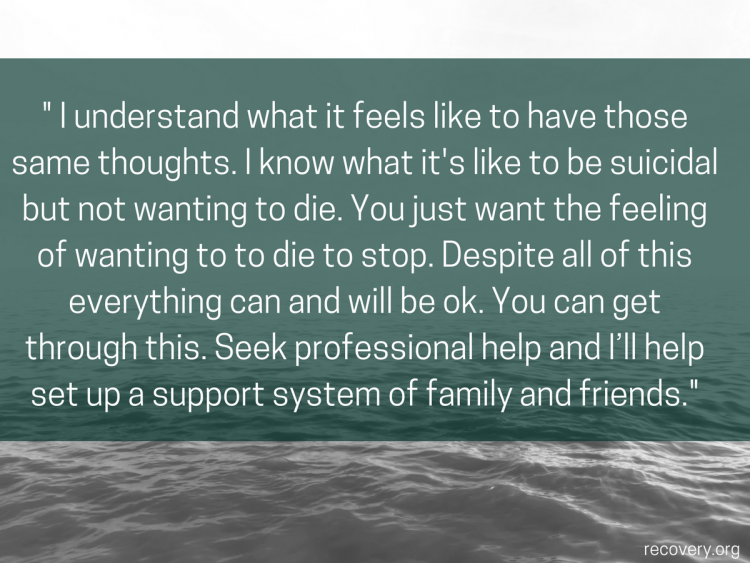 5.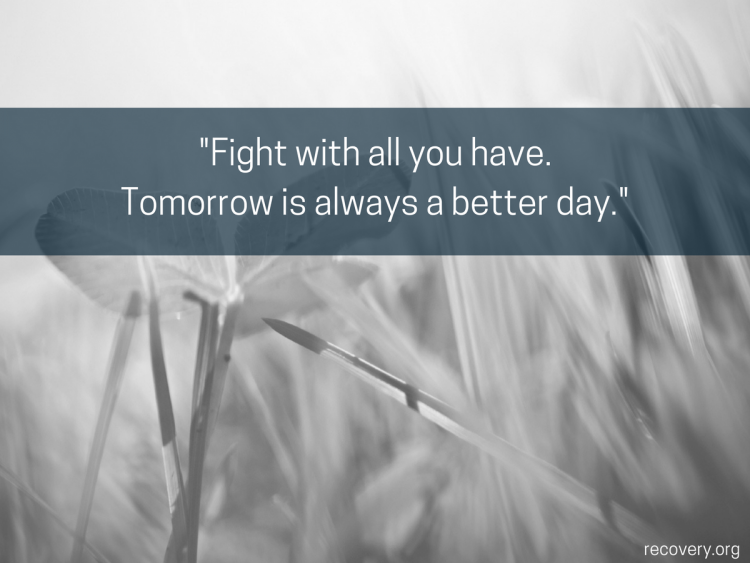 6.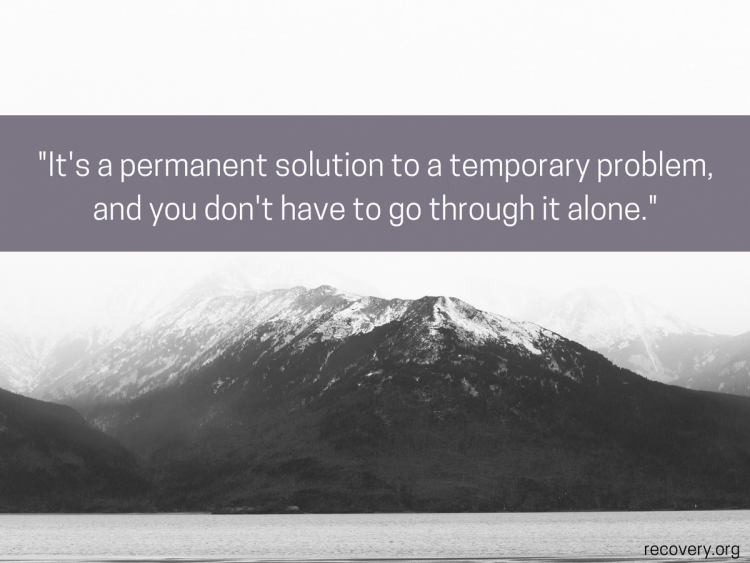 7.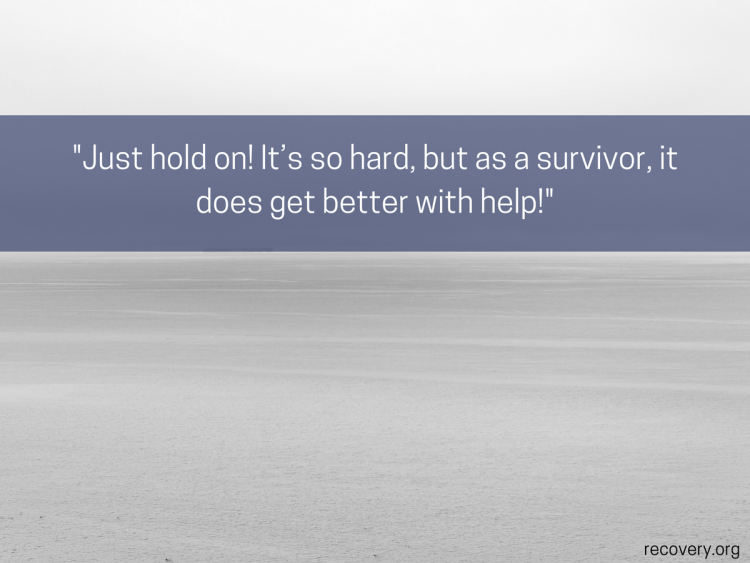 8.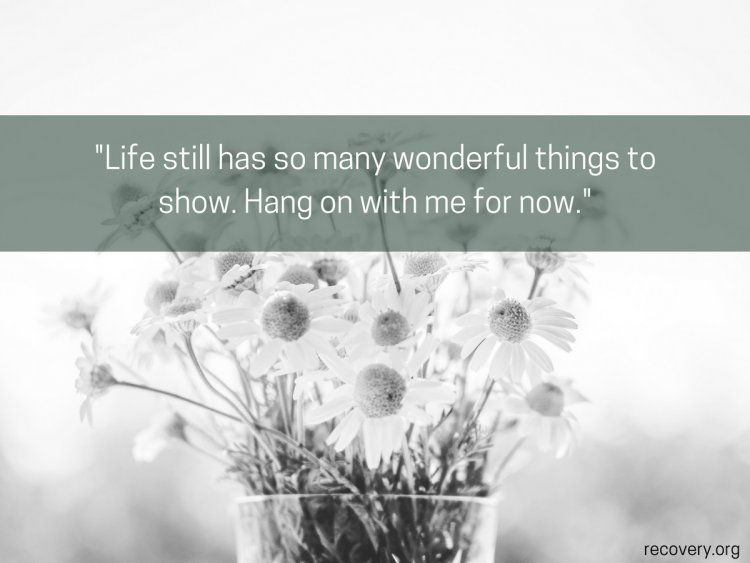 9.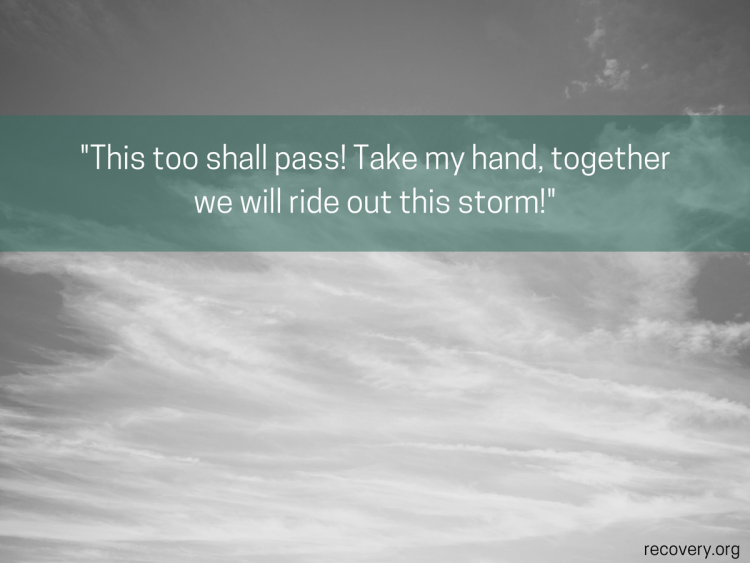 10.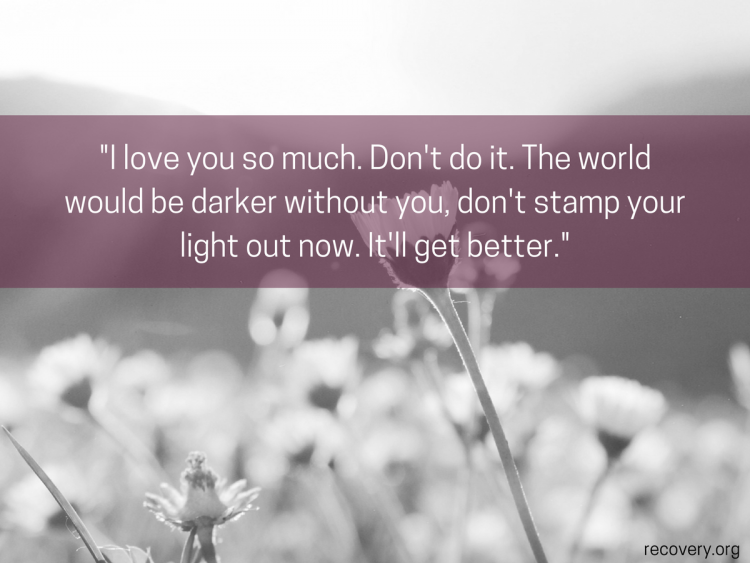 11.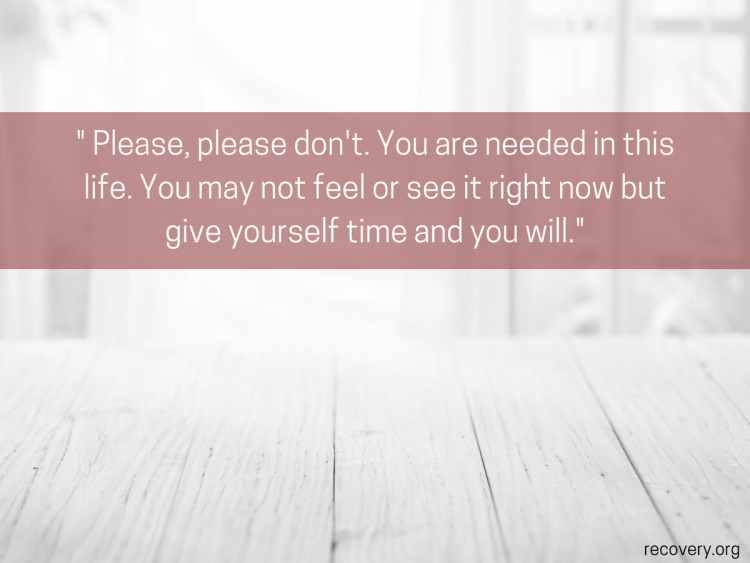 12.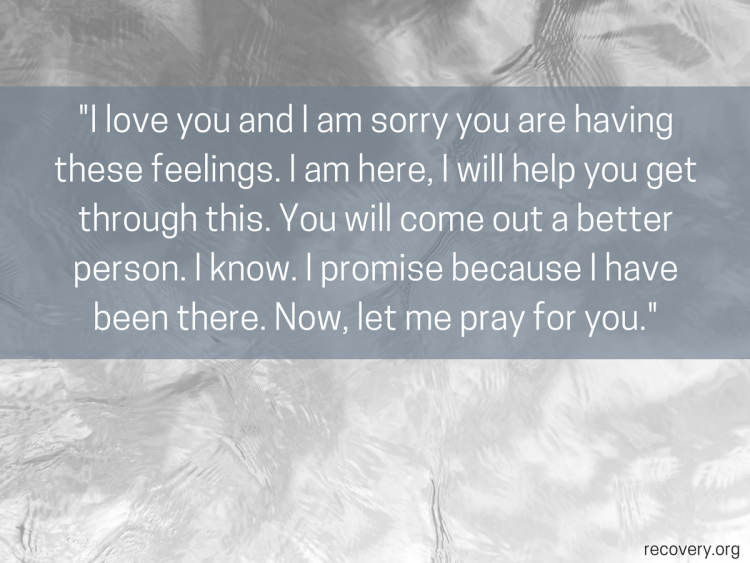 13.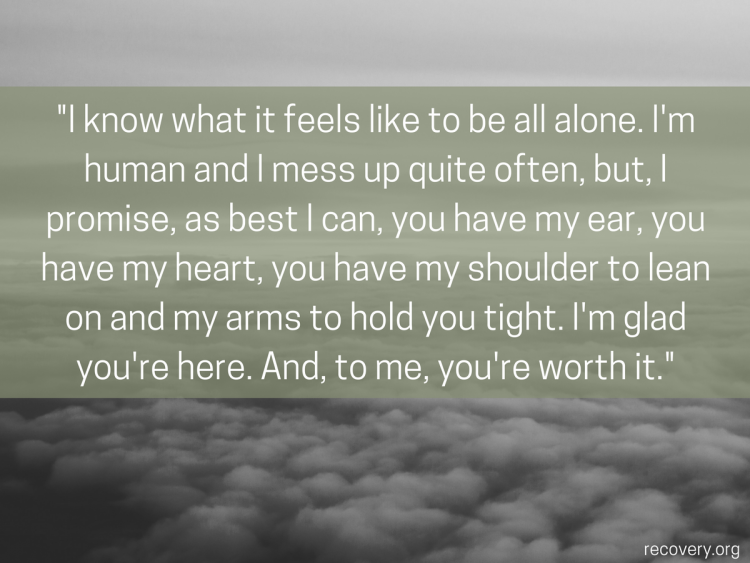 14.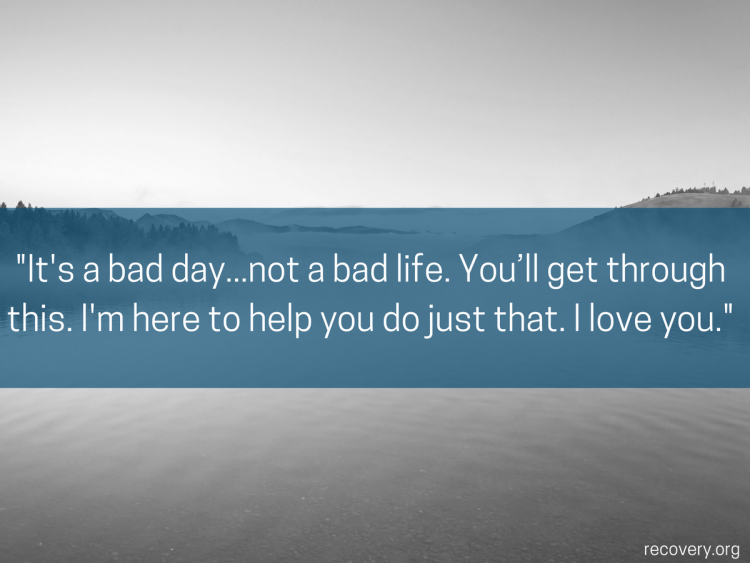 15.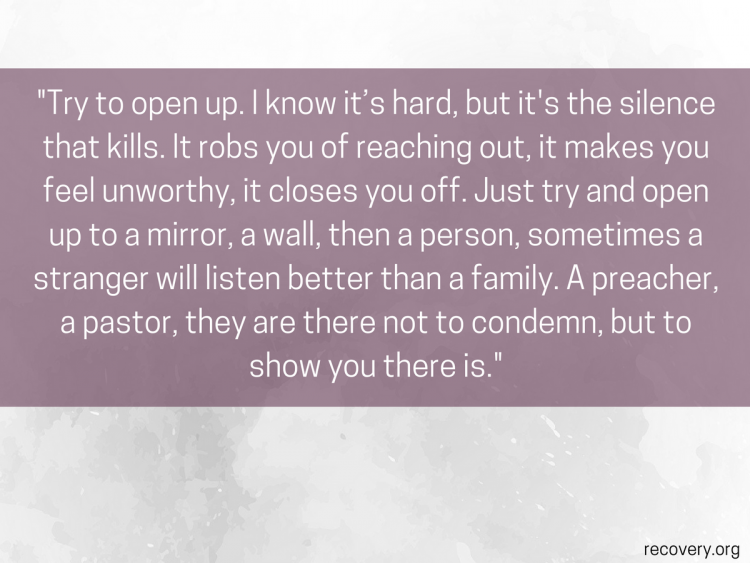 If you or someone you know needs help, visit our suicide prevention resources page.
If you need support right now, call the National Suicide Prevention Lifeline at 1-800-273-8255, the Trevor Project at 1-866-488-7386 or text "START" to 741-741. Head here for a list of crisis centers around the world.
We want to hear your story. Become a Mighty contributor here.
Originally published: June 22, 2017