Why My Trauma and Bipolar Disorder Makes Self-Care Difficult
---
When you live with a mental illness complicated by trauma, you're always hearing things like, "Make sure you take some downtime," or "relax and get some 'me time' like a bath or some meditation."
I understand the intentions behind these suggestions and really wish I could take them. I nod and say, "absolutely!" But what I really wish I could do is pat the person on the hand and say "Oh, that's cute … but not in a million years."
Self-care has always been complicated for me. I always have to go, go, go. On the weekends when I have nothing to do, I pace. I have to be in a certain headspace to watch a movie or read a book, but ask me to meditate? That might last a minute or two but I'm upset afterward. Maybe even shaking. Being in my own head upsets me and even after 10 years of really helpful therapy, I struggle to stay in there quietly for too long. Take a bath? Hanging out in my own body like that sounds awful and I've tried it a few times with poor outcomes.
I have bipolar disorder and a history of trauma. One of the results of this combo is anxiety that invades my everyday life. I have come a long way thanks to my years in therapy. I used to self-harm and drink to manage my anxiety and I am "clean and sober" from both. However, my fight or flight is always on and I feel it to my core.
So how does one self-care in a situation like this, one might ask. I've found over the years that there is no one way to do it. For me, self-care isn't just meditation, bubble baths and facials with cucumbers on my eyes. Self-care is playing kickball with my kids, running or drinking coffee with a magazine in hand before my kids wake up.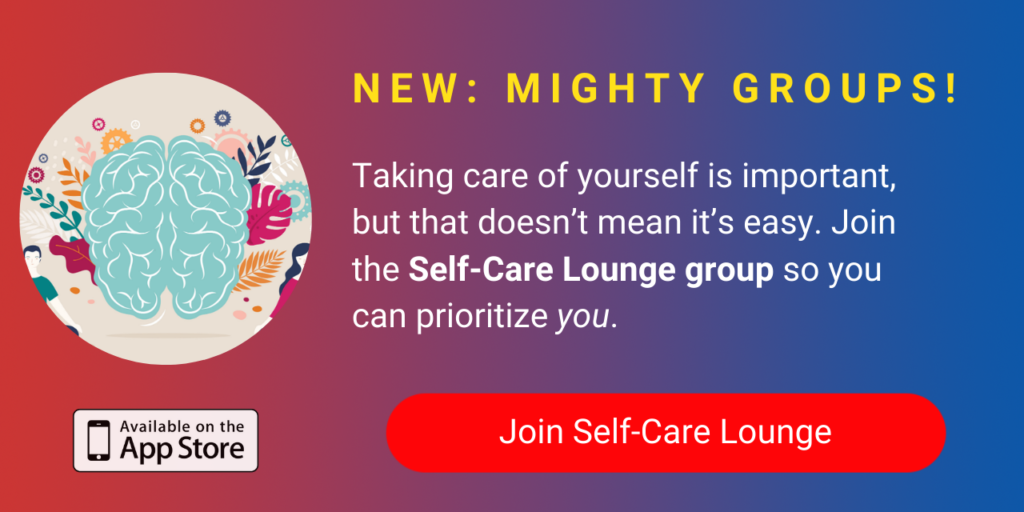 Now, trauma still plays out in self-care for me at times. If I run, I sometimes run until it hurts. If I get an occasional massage, it has to be one of those ones that hurts. My urge to feel pain to feel better is deeply ingrained. I have to be careful not to hurt myself or I will be right back where I started with self-injury.
It's a delicate dance, but it's not impossible to self-care when you have a mental illness and trauma history. You just have to get creative. If you can't slow down, then do what brings you joy and peace at the pace that feels comfortable for you. Joy and peace don't always have to come in the quiet moments; they can come in the active ones too. When you find them, savor them; they will give you hope when you face your next challenge.  
Photo by Greg Kantra on Unsplash