Seeking a Diagnosis for My Child Is Like Playing 'Medical Whack-A-Mole'
---
I wake up to her little voice telling me her lungs hurt. I've lost track of how many times this week I have awoken to her standing over me looking for comfort. Sleep is hard for her and the nights have become very long for all of us. I wish I could bring her relief or comfort, but there isn't anything that anyone can do for her.
We make it through the night and when morning hits she begins her routine.  She spends the next hour working her way through her treatments. While she hooks up to her chest compression vest, she breathes through multiple nebulizer treatments. Then she heads to the sink where she tilts her head and expertly begins her medicated sinus nasal rinses. Eventually, she finishes by opening her pill box and swallowing her morning medications, gagging on the large pills.
She is only 10. Her fragile body is tired from not sleeping and stressed from fighting frequent infections. She begs me to let her go back to sleep, but she can't because it is time for school. Since we are living in a pandemic, she logs onto school from home knowing she is going to have to work twice as hard as the other kids to keep up.
I grab a cup of coffee and bring it back to my bedroom where I open my laptop, check my email and place a few orders I'm sure I will find unnecessary only after they have arrived. I open my social media, which is filled with parents' concerns about schools reopening and posts about Rare Disease Day. I click through a few of these posts before the frustration hits me. I sit in my feelings for a few minutes reflecting on our healthcare journey, but am quickly snapped out of it as my sweet girl comes in telling me the pain in her lungs has spread to her back. She isn't informing me of anything new, but rather looking for reassurance. I give her a hug and send her back to her virtual classroom. As she leaves, I find myself admiring her resilience while I begin to consult Dr. Google.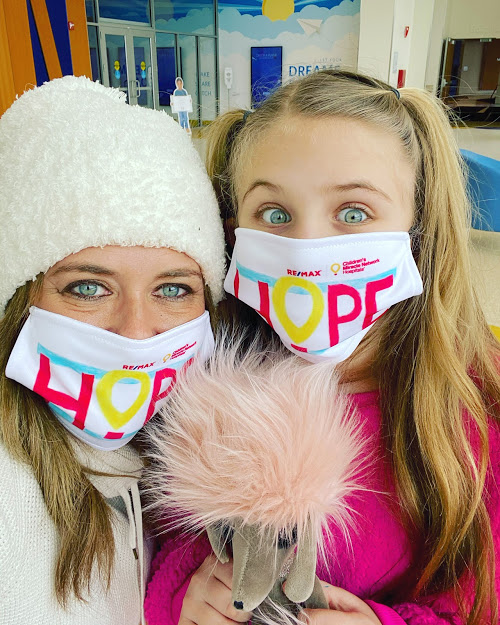 Over the years, our girl has been tested for countless rare diseases. She has been given several diagnoses and treatment plans. Some of these diagnoses have stuck and others have been questioned. When a child receives a diagnosis, there is an instant validation and change in the care they receive. It is so much more than just a name or title. There is a plan, boxes to check, the doctors have sound medical advice and a vision of what may come next. There are foundations to provide support and conduct valuable research. Everything is done with intention. However, when that diagnosis is questioned and the boxes go unchecked, the patient's care changes.
When you have that diagnosis, you are able to treat the cause. Without that diagnosis, you simply treat the symptoms. This week the symptom affecting our girl the most is her lungs. The week before was her gut. Last month it was her kidneys. Next week it might be her sinuses or autonomic system. It is a constant game of whack-a-mole, except unlike the moles, none of the symptoms ever fully disappear; they just settle down. The thing about this game is that no one ever really wins, the game just keeps going until the machine stops.
Before long, I am on my second cup of coffee and it is time for our girl to begin her vest and nebulizer treatments. I put aside my research and help her turn off her camera so her classmates can't see her shake from her oscillating therapies. I know that when this treatment is over, I will continue to use these increasingly precious moments in between virtual meetings to research, look for a cause, an answer, a fix, a name that will bring us validation.
It might be my sweet girl standing over me that wakes me up in the middle of the night, but what keeps me up at night is that on this Rare Disease Day, she is rare and undiagnosed playing the game of medical whack-a-mole.
Originally published: February 26, 2021