10 Items Everyone With Nighttime Anxiety Should Have on Their Nightstand
---
Editor's Note
We hope the products below, all recommended by our Mighty community members, help you or a loved one in your health journeys. Just so you know, The Mighty may collect a share of sales from the Amazon links on this page. Prices and product availability are accurate as of publication.
Nighttime can be hard, especially for those with nighttime anxiety. While the rest of the world sleeps, anxious thoughts continue to stir in your mind, keeping you up throughout the night. At a time when your body craves a good night's sleep, your mind seems to advocate for the opposite.
Having anxiety at night is tough, but there may be something out there to help ease your mind. Whether it's a favorite book, a go-to music playlist or a cozy stuffed animal, having certain items nearby can help quiet anxious thoughts at night and give you a moment of relaxation — and maybe even some shuteye.
We wanted to know what items help people with anxiety at night, so we asked our mental health community to share an item that fits right on their nightstand, easily accessible for some much needed peace of mind.
Here are some recommendations from our community:
1. An Essential Oil Diffuser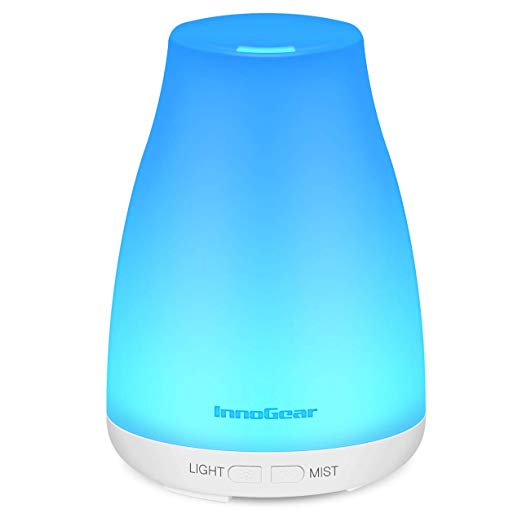 "My essential oils diffuser with relaxing oils like lavender and wild orange." –Megan R.
"I use essential oils a lot for my anxiety. I keep them all on my nightstand and if I'm ever struggling particularly more one night, I'm able to grab one quick and apply it or just breathe it in to help calm me down." — Brianna H.
Our pick: InnoGear 2nd Version Aromatherapy Essential Oil Diffuser ($15.99) 
2. Silly Putty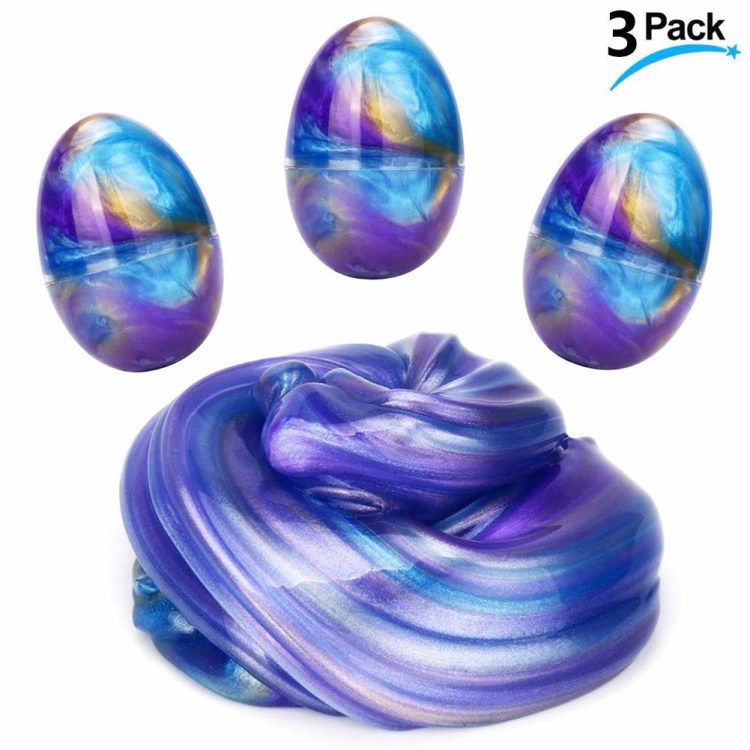 "I keep a small tin of silly putty on my nightstand so that I can channel my anxious energy into something." — Kaitlin L.
Our pick: 3-Pack of Floam Slime Mud ($9.99)
3. Candles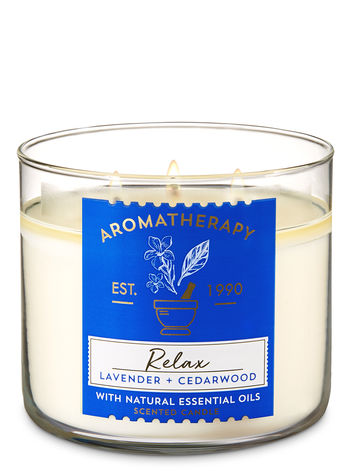 "A candle. I can sit and stare at the fire all night. Calms me right down." — Manda J.
Our pick: Lavender and Cedarwood Aromatherapy Candle from from Bath & Body Works ($14.50)
4. Salt Lamp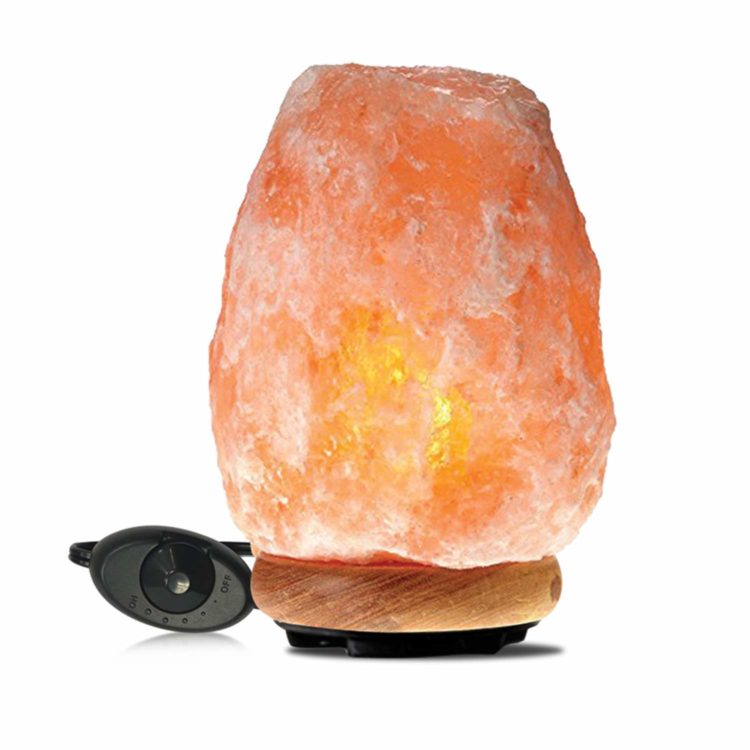 "The lamp is just bright enough that I can still see if I need to check on something and not wake anyone else up." — Phaedra M.
"My anxiety is higher at night because of my fear of the dark. Having a lamp helps me to calm down as it brightens every corner of my room. Gives me an inner peace." — Raechael A.
Our pick: Himalayan Glow 1002 Pink Crystal Salt Lamp ($16.99)
5. Stuffed Animals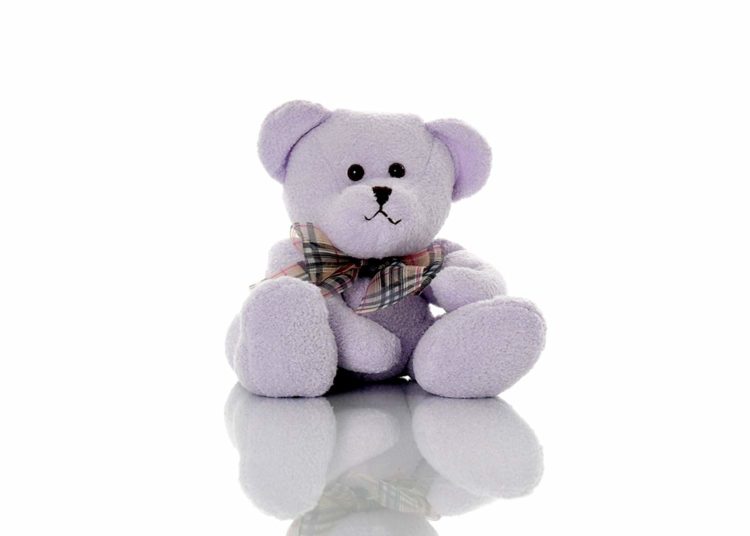 "I have a stuffed animal elephant that my son won for me from a claw machine. I sleep with him every night. I instantly feel calmer when I hold him." — Stephanie R.
"I have a stuffed teddy bear that my husband gave me when we first got together. He's been through numerous, months at a time, hospital stays. He helps me through my anxiety and PTSD." — Liz Ann T.
Our pick: Lavender Aromatherapy Bear ($15.95)
6. A Water Bottle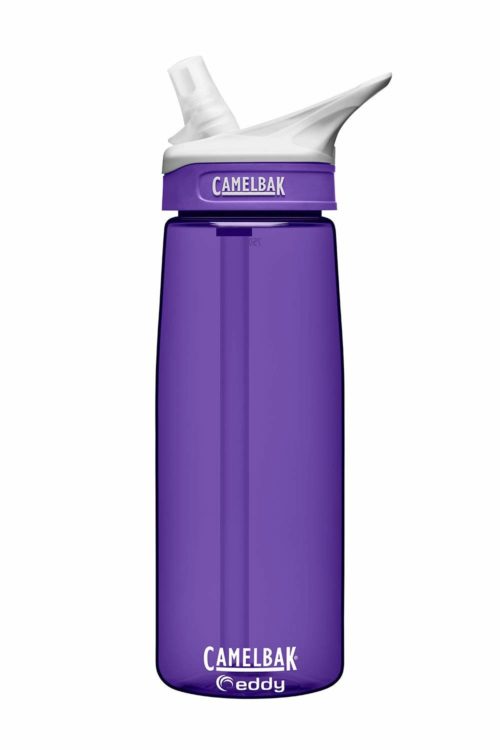 "It's actually just a simple water bottle. I wake up confused and sweaty. So I grab my bottle and it makes my brain stop a second to do a simple task. Not only do I get rid of my choking feeling, I have to perform an easy task which slows down my brain's thoughts." — Cassandra M.
"A camelback water bottle. Something about sipping the water and not chugging it is soothing." — Jennifer M.
Our pick: CamelBak Eddy Water Bottle ($13.13)
7. A Journal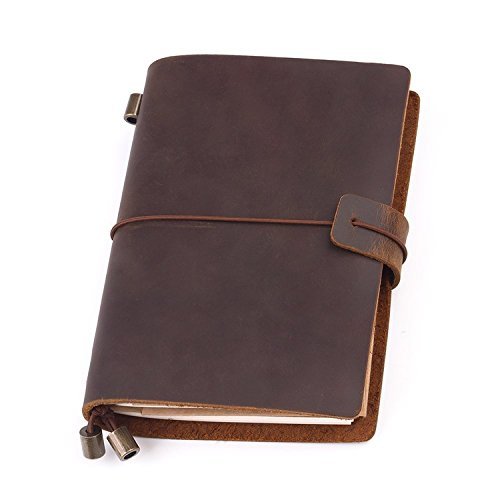 "My notebook. It's mostly just full of scribbles or random words and drawings, but it helps to keep my hands and mind busy." — Phoenix G.
"My journal. Sometimes just being able to get my thoughts out of my head and onto paper can help my racing mind calm down. It helps me organize my thoughts and feel like I can breathe again." — Laura C.
Our pick: Leather Journal ($14.95)
8. A Sleep Mask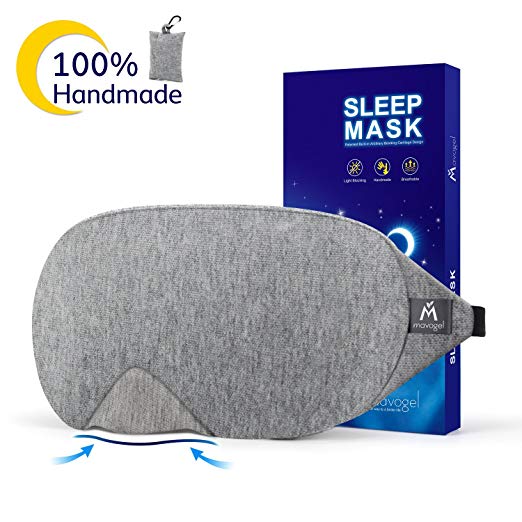 "Sleep mask. Makes you close your eyes." — Jables B.
"I bought a great eye mask on Amazon and it has been super helpful. It allows me to blink normally as I would if I were falling asleep without it. I need total darkness and meds to be able to sleep, and that mask is the best thing I've found to help me fall asleep." — Mandie L.
Our picks: Cotton Sleep Eye Mask ($13.99)
9. Aromatherapy Lotions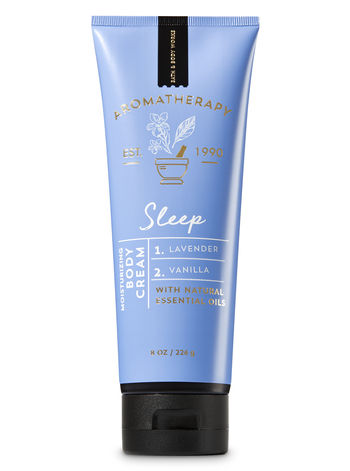 "Aromatherapy lotion helps me. I personally like lavender and find it to be the most calming. But you can use any scent that calms you." — Sarah C.
"Bath & Body Works travel aromatherapy lotion and oil! A little bit goes a long way, so it's what anybody can do on a budget! Sometimes anxiety can make it hard for me to fall asleep, so any of these give me that little extra help to take deep breaths and relax." — Janelle G.
Our pick: Lavender and Vanilla Aromatherapy Lotion from Bath & Body Works ($15.50)
10. Your Favorite Book
"I love to read 'cozy mysteries.' A little love, a little humor, a little mystery and, often times, a little magic too." — Chelsea S.
"Comics of one of my favorite superheroes." — Jacinta M.
"A book. Reading helps me focus all that anxious energy into something a little more positive and helps me relax so I can sleep." — Kalli R.
Some of our community's favorite books can be found here.
For more ways to help ease your nighttime anxiety, check out these articles:
What item do you keep on your nightstand? Let us know in the comments below!
Unsplash via Jordan Bauer
Originally published: December 10, 2018