What I'm Actually Afraid of When Anxiety Makes Me Scared To Sleep at Night
---
I'm scared to go to sleep at night. I'm frightened of the dark room. I'm fearful of my shallow breaths slowly becoming deeper as I ease off into slumber.
I'll be 34 soon. I'm an adult in all meanings of the word, yet I have a panic attack when dusk evolves into night. As 8 p.m. turns to 9 p.m., I know it'll be time to go to bed soon.
With my nightly routine comes my nightly medication — medications prescribed for my bipolar disorder, generalized anxiety disorder (GAD), post-traumatic stress disorder (PTSD) and fibromyalgia.
I fear sleep because I fear not waking up. My paranoia sets in. What if the doctors are wrong and there's a contraindication and one medicine interferes with another? The "what if" fuels my anxiety. All these medications I put into my body, designed for wellness, now the cause of my terror?
These are the inner workings of my mental health and chronic illness. I offer this glimpse into my mind in order that you don't feel alone. Do you fear bedtime? Are you frightened of drifting off, as I am?
I couldn't allow another night to pass without getting my thoughts out into words. I've consulted my medical team and my medicines are safe for me, even with multiple conditions. I still take them because they keep me alive.
I fear the night because I fear not awakening due to a barrage of medication, yet the utter irony is these medicines keep me well. My anxiety lies once more. 
There's not a pretty bow I can wrap this up with. I simply offer the notion that fears can be irrational. I choose to not let my illnesses win. I take my medicines even if I feel OK because they are the reason I feel OK. 
I've shared my story, so until next time, good night.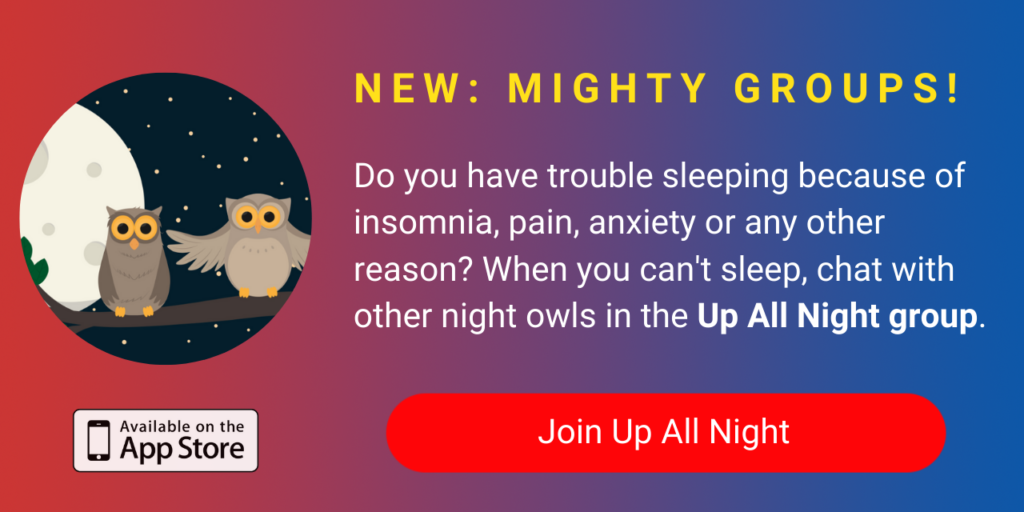 Getty Images illustration via sabelskaya
Originally published: September 24, 2020