13 Go-To Distractions to Keep You From Skin Picking
---
Editor's Note
We hope the products below, all recommended by our Mighty community members, help you or a loved one in your health journeys. Just so you know, The Mighty may collect a share of sales from the Amazon links on this page. Prices and product availability are accurate as of publication.
If you've ever felt embarrassed because you can't stop yourself from picking at your skin, you're not alone. Whether you've been officially diagnosed with chronic skin picking (also called dermatillomania or excoriation disorder) or just find yourself picking your skin when you're anxious, it can be hard to fight those urges.
Distracting yourself can be one of the most effective ways to keep yourself from picking. That's why we asked people in our community to share their go-to distractions when they are struggling with skin picking urges. Below you can read their recommendations — as well as a few product recommendations of our own!
If you need support when you're trying to distract yourself, you can connect with our #DistractMe community by posting a Thought or Question. Our community wants to support you in your health journey.
Here's what our community had to say:
1. Use Blemish Patches
If you find yourself picking at pimples on your face, arms or chest, blemish patches can be helpful to keep yourself from picking. Blemish patches have a fluid-absorbing gel to draw out pus and speed up the healing process, which may also help you stop picking at them.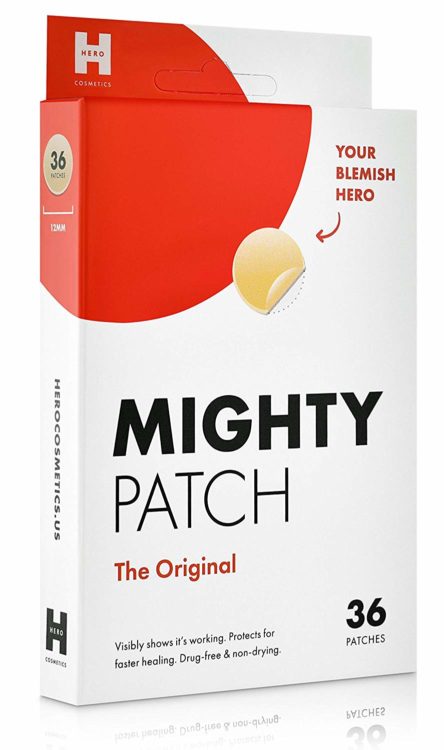 "When I notice I am picking my face, I put one of these [patches] on the spot. It deters me from picking and touching. It also encourages healing." — Kristy M.
Our pick: Mighty pimple patches ($12)
2. Play a Game on Your Phone
If you're fighting the urge to pick, try playing a game on your phone to keep your mind (and fingers) occupied. Not sure what phone game to download? Check out these recommendations from our community.
"My phone. I try to play games — doing something with my hands helps. Although half the time I'm [picking] without realizing. My worst times are watching things on TV." — Jemma H.
3. Use Fidget Tools
When it comes to lessening skin picking behavior, distractions are the name of the game — especially if your chosen distraction keeps your hands busy. This is where fidget tools can come in handy (pun intended). Find an object that helps distract you — whether that means a small grounding object like a smooth stone, a fidget spinner or a bracelet! For more fidget tool recommendations, head here.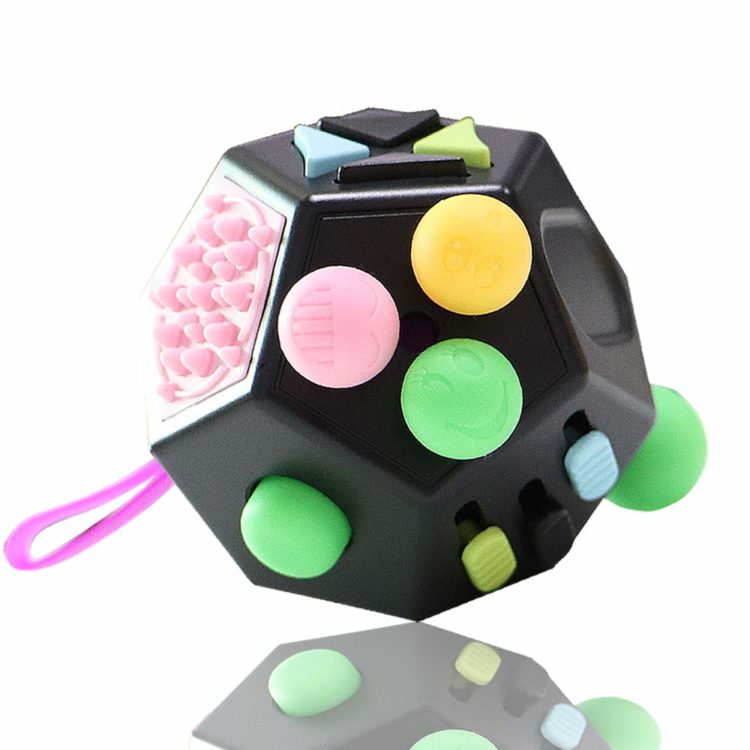 "Having a ring on my thumb. I can move it around and the feeling passes." — Michelle G.

"I absolutely love my fidget cube! There are some quiet options to fiddle with, so it doesn't annoy the people around me. It really helped me a lot." — Anki L.

"I rub a stone or a gem in either keychain or bracelet form. It's always in my hand and easy to conceal if needed. It helps ground me." — Sarah G.
Our pick: 12-sided fidget toy ($10)
4. If You Have Long Hair, Braid It
If you have long hair and find yourself picking at your scalp, try braiding your hair. When you go to pick (especially if you're doing so absentmindedly!), the braid will remind you that you're trying to avoid picking. Plus, you won't want to mess up your hair!
"Acrylic nails [and] braids." — Bri F.

"Lately, playing with my hair (new dreads)." — Fawn A.
5. Go Through Your Skin Care Regimen
Sometimes focusing on taking care of your skin can keep you from picking at it. When you're trying to stop picking, mindfully go through the steps of cleansing, exfoliating and putting lotion on your skin. That way, you're still able to touch your skin, but instead of irritating it further, you're helping it heal. Pro tip: Invest in some quality skincare products to motivate you.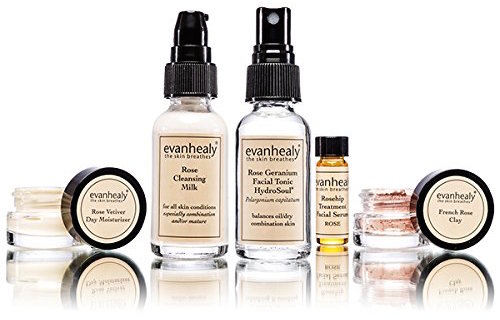 "I try to do an exfoliation and face mask, or put ointment on the places I've picked at. I try to convince myself to take care of my body instead of destroy it, but sometimes I fly off course and hygiene is hard." — Summer P.

"I've started really taking care of my skin so now that I'm putting money and time into it, I don't feel as compelled to go in hard with picking. The urge is still there but when I go to my mirror to start picking I see all of my face products staring at me and it helps stop it." — Kristina R.

"EvanHealy products. They take such great care of my skin and smooths things over so I find [fewer] things to pick on." — Mary T.
Our pick: Rose face care kit ($37)
If you're trying to keep yourself from picking, watch some of Dr. Pimple Popper's videos (only if you can stomach them of course!). Watching someone else pop pimples may feel cathartic — or "scratch your itch," so to speak.
"Dr. Pimple Popper and a face mask!" — Ashley W.

"Nothing more satisfying than watching pimple popping and cyst bursting (my favorite) and black head scraping." — Jade B.
7. Play With Silly Putty or Play-Doh
Similar to fidget tools, playing with silly putty, slime or Play-Doh can be distracting, incredibly satisfying and a blast to the past. What's not to love?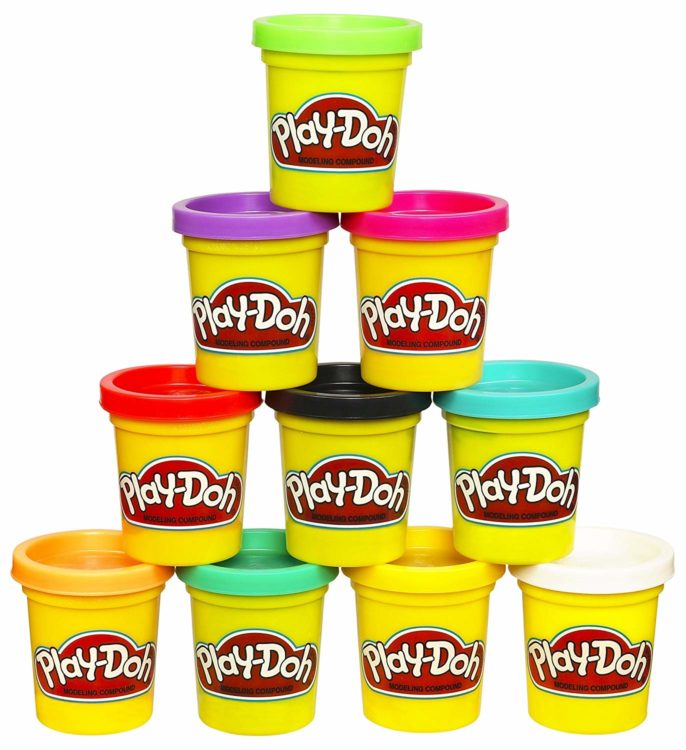 "Play-Doh, slime or this really cool new squishy ball my daughter got me. Nothing stops me, but it slows it down and Play-Doh makes me happy." — Traci S.
Our pick: Play-Doh 10-pack ($8)
8. Listen to Music
If you notice you are more prone to skin pick in times of heightened anxiety, try throwing on some relaxing tunes. For song recommendations from our community, head here.
"Lately I've been listening to 5 Seconds of Summer. They've helped me so much through my anxiety and depression that now they are just a natural distraction for me and I couldn't be more thankful for them." — Makenha C.
9. Put on Chapstick
If you find yourself picking at your lips, try putting on chapstick instead. The good news is you can put it on as many times as you want if you're especially fidgety — bonus points for medicated chapstick!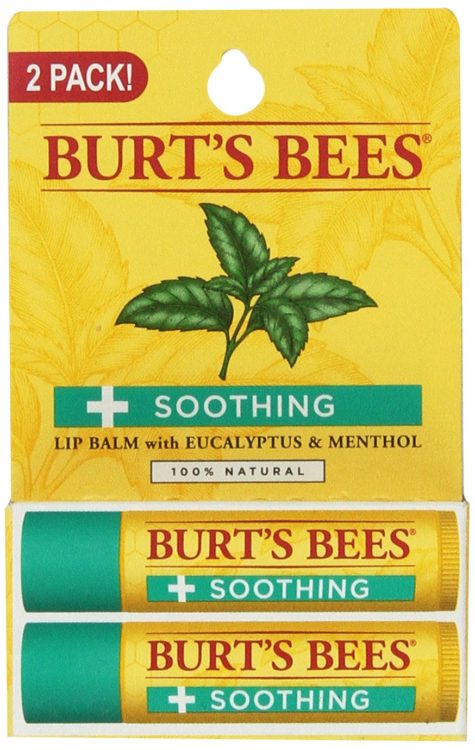 "Chapstick. I pick my lips until they bleed and then some. Chapstick feels gross to my fingers, but nice to my lips." — Amber B.
Our pick: Burt's Bees medicated chapstick 2-pack ($10)
10. Get Your Nails Done
For some, having your nails done can be the greatest defense in avoiding skin picking. If you can't afford to get your nails done all the time (honestly, who can?), consider ordering fake stick-on nails.
"Honestly, the only thing I've found that stops me is having my nails done. If I have fake nails on, it is harder for me to pick." — Elizabeth C.
11. …Or Paint Your Nails Yourself and Pick Off the Polish
Skip the spa and paint your own nails. Then, if your urge to pick doesn't subside, pick off the nail polish!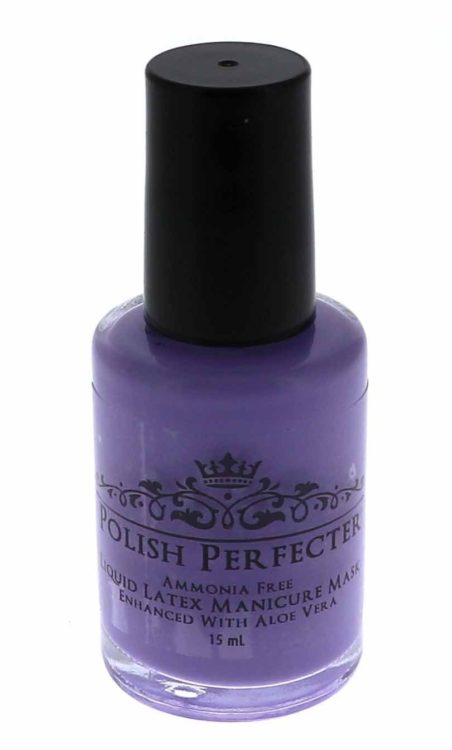 "I paint my nails, wait for the paint to dry and then proceed to pick it off. I beats picking my face." — Kimy L.
Our pick: Liquid peel-off nail polish ($8)
12. Cross Stitch, Knit or Crochet
If you're a crafty person, cross-stitching, knitting and crocheting are all great distractions for your hands. Get lost in the rhythmic stitches as you distract yourself from skin picking.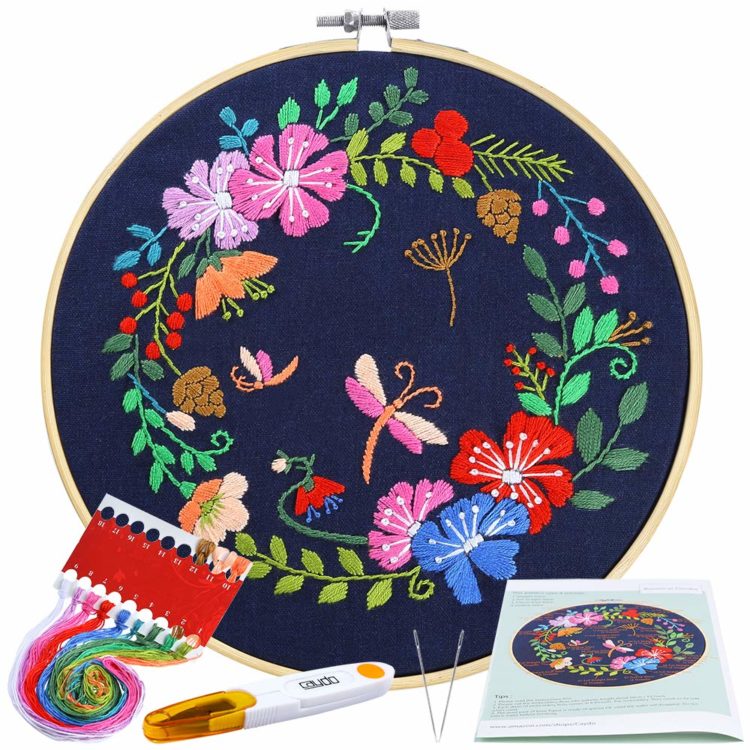 "I try to either cross stitch, diamond paint or clean." — Jenna M.
Our pick: Embroidery starter kit ($9)
13. Try a Peel-off Mask
There's something so satisfying about peeling a face mask off your face. For folks who struggle with picking blemishes on their face, face masks can be a godsend.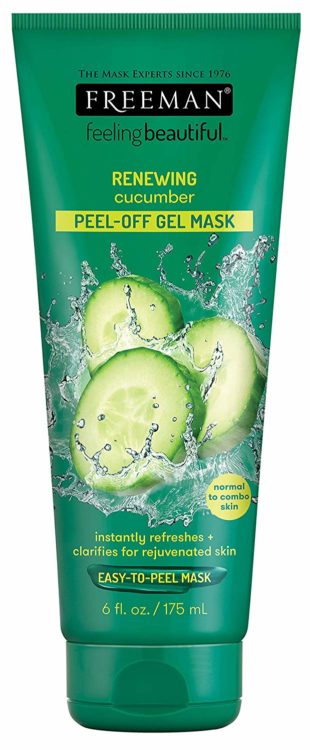 "Peel off mask if you pick your face… You'll just peel it instead of your skin." — Capa I.
Our pick: Cucumber facial peel-off mask ($5)
If you're struggling with skin picking, you're not alone. If skin picking is affecting your daily functioning, reach out to a trusted loved one or mental health professional for support. There is support available and you don't have to go it alone. For more resources on body-focused repetitive behaviors (BFRBs), check out The TLC Foundation for Body-Focused Repetitive Behaviors.
What's your go-to distraction when you're struggling with skin picking? Let us know in the comments.
Getty Images photo via UnitoneVector