How I Pushed Through the Lonely Moments as an Athlete With Nonverbal Learning Disability
---
Growing up I was always involved in sports despite having serious gross motor skill deficits. It led to many lonely moments because ability wise, I was far below everyone else I was around. But to me, the positives outweighed the negatives and I gained a stronger group of friends and more support than many with a nonverbal learning disability (NVLD) do. Throughout all the obstacles, being involved in athletics turned out to be a saving grace for me.
I played basketball which was incredibly challenging because I could never get the ball into the basket, and I often had no idea what play we were running. Coaches had to make major adjustments and I regret to say that a few didn't necessarily enjoy it. But I continued to play and I met such wonderful people. With many of my new friends, I was able to watch my favorite team, the Syracuse Orange, and other big games. As the friendships expanded it was a wonderful feeling to have an outlet with people who enjoyed doing the things I liked to do.
As I entered seventh grade, my parents and I eventually had to rethink how athletics could work for me. We decided I would join the swim and track teams. These teams gave me several positive experiences because I was guaranteed to participate in races which gave me the determination to improve, and the new teammates I had were kinder. The overriding motivator for me was proving to everyone (who thought I should be just the team manager) that I could be a teammate and a good one! I was going to be fully included just like in the classroom! I had a feeling my determination was going to lead me to do something special.
Once I transitioned to the varsity level, I needed to switch to cross-country for my fall sport because the only way I could stay with track was if I could do the distance races. It ended up being even more of a challenge as my spatial skills and balance deficits really showed up in this sport. For example, navigating the course was a challenge and since I was slower than everyone I had no one to follow. I truly felt like a major burden to my teammates and coaches. Some days I would get so disoriented that I had to drop out. Thankfully everyone accepted me for who I was, and they did whatever they could to make it easier for me.
Through this experience I turned the loneliness into positives, and I learned the great thing about running is all about doing your best. My mom, who was an avid runner, and my coach, Jim Adams, said that to me often although I never believed it until I received the sportsmanship award for the second time. I always believed they were just being nice to help me cope with the frustrations. Today I continue to realize my mom and Jim were right. Jim's advocacy and friendship goes well beyond a coach and athlete relationship, and he still remembers my strong work ethic. You may have heard that students with an NVLD or other social disability have no connections, however for me I am so gratified the lonely periods led me to a remarkable ending.
Overall as you go through your own challenges and become unsure if you should stay with the hassles of being an athlete with a disability, always remember there's a light at the end of the tunnel. The difficulties may seem impossible but with courage and bravery you can experience something special. Sports not only gave me some of my best supporters, but they also gave me a major passion…I love watching sports especially basketball. I truly believe the same thing can happen to you!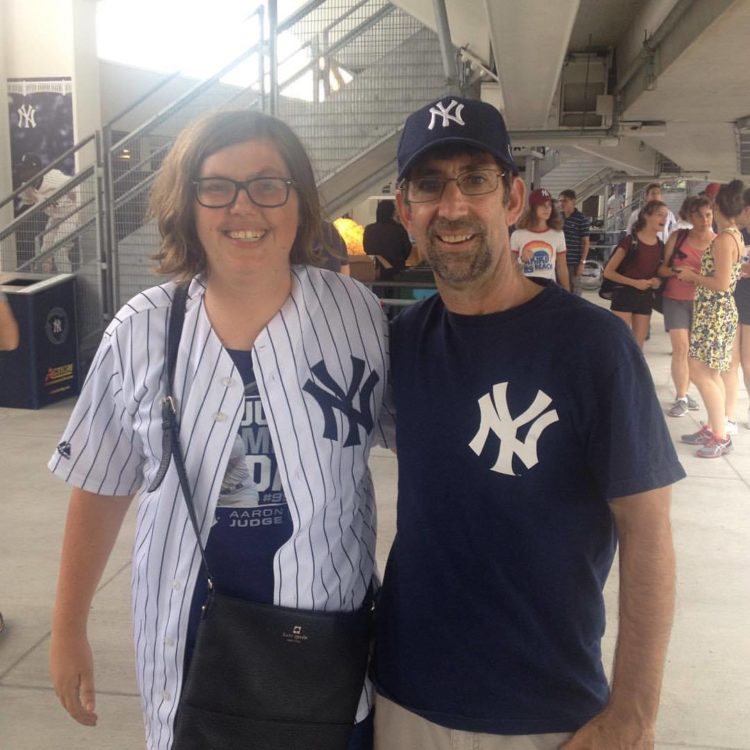 How have sports impacted your life? Tell us in the comments.
Photo submitted by contributor.
Originally published: February 16, 2020