15 Gifts to Give Your Significant Other Struggling With Bipolar Disorder
---
Editor's Note
We hope the products below, all recommended by our Mighty community members, help you or a loved one in your health journeys. Just so you know, The Mighty may collect a share of sales from the Amazon links on this page. Prices and product availability are accurate as of publication.
When someone you love is going through a rough time, you might want to give them a gift or do something to make them feel loved and supported. If your significant other is struggling with bipolar disorder, a mental illness marked by periods of emotional highs and lows, what would be best to do when they're experiencing mania may not be what they need when they are experiencing depression and vice versa.
Gifts don't always have to be a physical gift. It can be an act of kindness that shows how much you care, such as making a hot meal or helping them tidy up their living space. Knowing what type of gift to give can sometimes be a challenge. To make figuring out what to give your significant other a little easier, we asked our bipolar community to tell us what they would like to receive from a significant other when they are struggling.
Here's what they had to say:
1. Help With Self-Care Tasks
"When I start getting depressed, I tend to go downhill fast and not want to be around anymore, I also become extremely tired and getting out of bed is one of the hardest things I can do. The best gift is my amazing husband. He runs a bath, helps me wash my hair and dry it. He reminds me how much he loves me and reminds me how far I have come and how he will be there every step of the way 'til I'm back on my feet." — Jody E.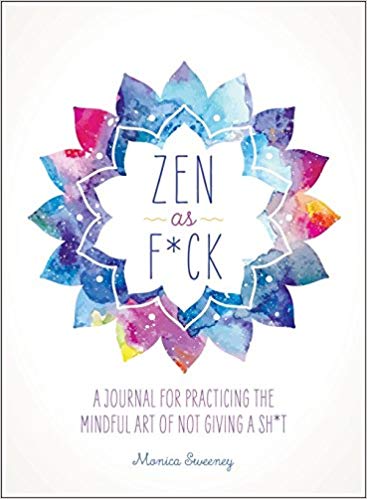 Our pick: For help with self-care during difficult bipolar episodes, you can try a self-care journal such as Zen as F*ck: A Journal for Practicing the Mindful Art of Not Giving a Sh*t.
2. Comfort and Space
"Comfort and space. He allows me to be alone, but he checks on me because my mind can travel to a dark place sometimes. Without my love, I would have relapsed already. Almost one year clean from self-harm." — Justine N.
3. Compassion and Understanding
"Compassion and understanding when it comes to my sensitivities and needed space. I cry a lot and that's got to be OK with the people I love. I also need space and time to watch my classic cinema." — Lareesa C.
"Understanding. A listening ear. Forgiveness and practical help." — Lisa N.
4. Essential Oils
"A new essential oil. I love them and receiving one would mean the person listens to me and cares. It is good to feel listened to and cared for during a depressive episode. And it would remind me to practice self-care." — Charly B.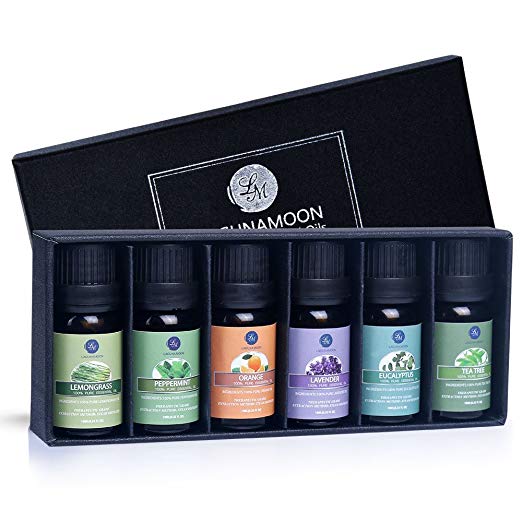 Our pick: Lagunamoon Essential Oils Top 6 Gift Set.
5. An Article of Clothing That Reminds Them of You
"One gift I would really appreciate when I'm struggling with bipolar disorder is something that reminds me of that person. If could be a blanket they use or a shirt that smells like them. This would help keep me present in the moment as well as still giving me the space I need to work through my episode. I usually hate being touched when I'm struggling, so this keeps them close to me without having to 'actually' be close to me." — Kellie K.
6. A Letter
"A letter. Nothing extravagant, but a reminder that they care and are there for me and why they are." — Kirsten L.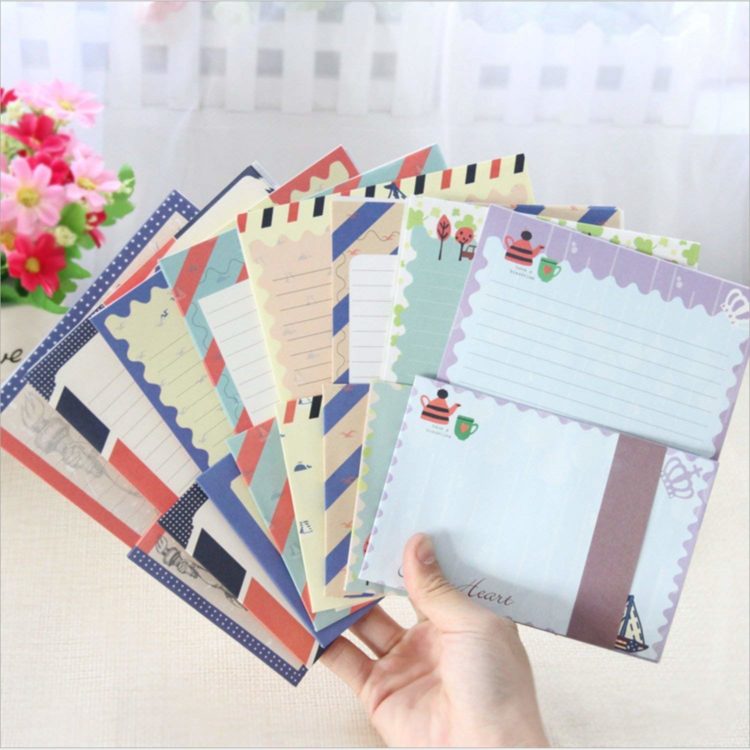 Our picks: Write your letters with a cute stationary and envelopes set to brighten their day. If you need inspiration on what to say, you can check out this list of what people with mental illness needed to hear when they're feeling low.
7. A Blanket
"Comfort items I can squeeze and hug make it so much better. Sometimes hugging a person is overwhelming but hugging a stuffed animal or blanket there is complete freedom to really squeeze and let all the emotion out."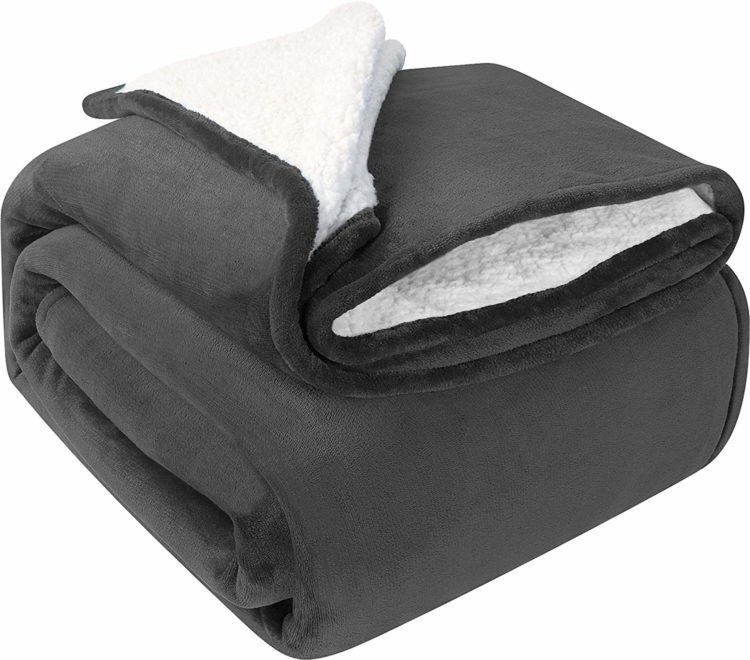 Our picks: Utopia Bedding Sherpa Bed Blanket or anything on our list of soft blankets for people with chronic illness.
8. A Healthy Prepared Meal
"A healthy meal that I don't have to worry about preparing. During bipolar disorder mood swings, I have either a hard time having an appetite and motivating myself to eat well (depressive episodes) or remembering to eat at all because my mind is going a billion miles per hour (hypomanic episodes). Sometimes just having something fresh and wholesome placed in front of me gets me refocused and grounded back to the place I need to be to continue taking care of myself." — Sami S.
"I would really love a packaged lunch. Not having to worry about what to eat during the day is like a blessing." — Gordon E.
9. A Stress Toy
"A stress toy or taking me out for lunch. Or my favorite food or just a card that acknowledges I'm struggling and they wish me well soon." — Bethan D.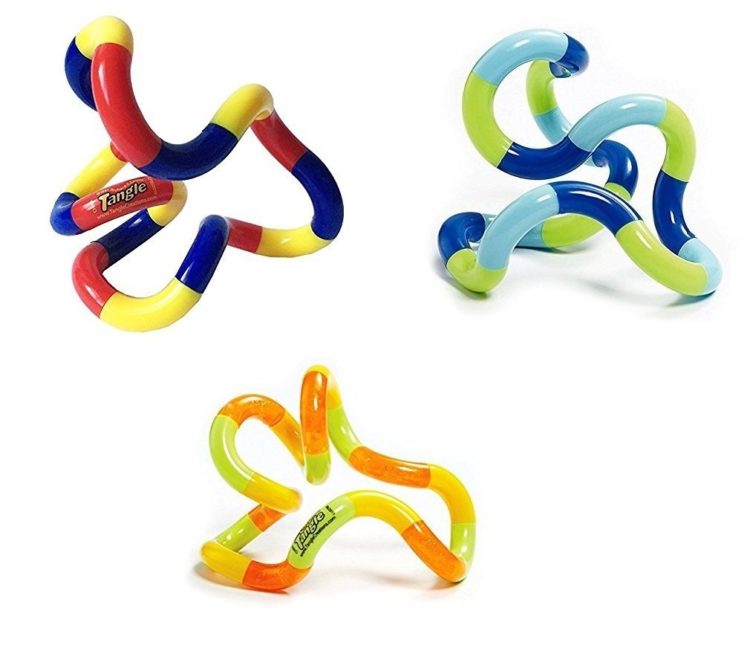 Our picks: Anything from this list of fidget toys to help people with anxiety, or a set of six Tangle fidget toys.
10. A Bath Bomb
"A bath bomb. It's relaxing which helps but also makes sure my personal hygiene is OK." — Emily W.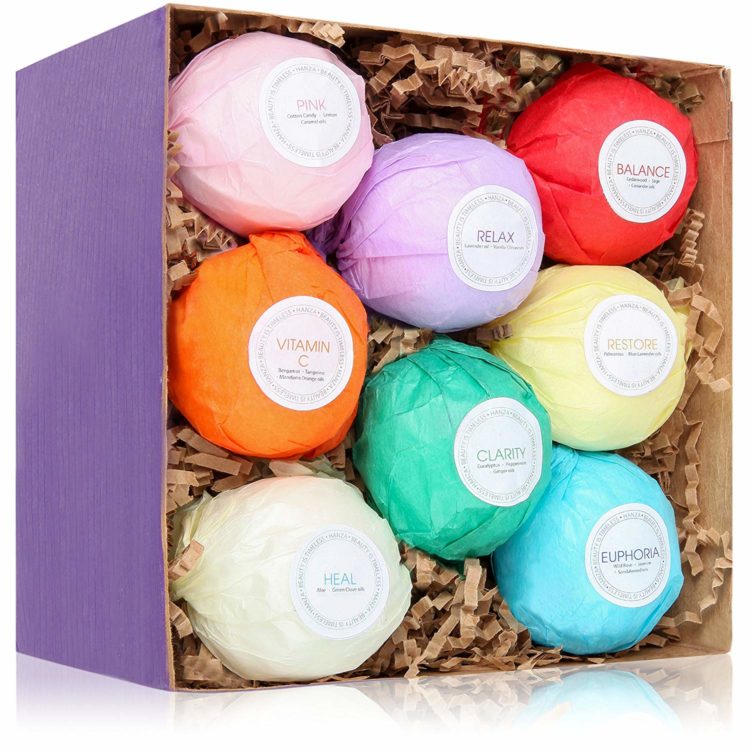 Our pick: Vegan Bath Bombs Kit.
11. Plan Something Fun to Do Together
"Do something fun with me! Go see a movie with me, or get train tickets for a fun day trip or something (though make sure I'm up for it first). When I'm depressed I often don't leave the house, and when I'm manic spontaneous adventures can help with the excess energy. Plus good company is always welcome!" — Lula I.
"Honestly time with them a dinner date or something just to spend time together." — Ali J.
12. A Text Reminding Them How Much You Care
"A text saying, 'I love you, hun.' That's it. A text. Because talking and hearing are too hard." — Emily V.
13. A Hug
"A hug and a comforting word!" — Diane S.
"A hug, and for them to tell me it's going to be OK and that I can talk to them." — Katy M.
14. Not Judging Behaviors During Mania
"For mania, not judging my behavior — simply recognizing when I'm too far gone and need the hospital." — Deidra C.
15. A Stuffed Animal
A stuffed animal is a great way to show your significant other who lives with bipolar disorder that you care, especially if it's of their favorite animal.
Our pick: Aurora World Miyoni Sea Otter Plush.
Gifts come in various shapes, sizes and actions. The important part is showing your significant other that you care about them and support them through their mental health struggles. A small act of kindness can go a long way in helping someone with their mental health journey.
For more on how to support a loved one with bipolar disorder, check out these stories written by our contributors:
Do you have something you'd love to receive that isn't on this list? Let us know in the comments below.
Originally published: June 11, 2019