This Behavior-Tracking Tool Helps Keep My Mental Illness Symptoms in Check
---
When I first started DBT-informed treatment nearly three years ago, the therapist I saw didn't utilize diary cards. So when I started seeing a new therapist about a year ago, I was intrigued by the concept as soon as she told me about them. Within just a few weeks of using diary cards, I learned they would be a powerful tool in my recovery.
If you aren't familiar with diary cards, they're essentially a behavior-tracking tool used by most DBT (dialectical behavior therapy) providers. These cards allow you to track suicidal and self-harm urges along with various emotions, progress towards changing ineffective behavior patterns and DBT skills used over the course of a week. The cards include some flexibility so your therapist can tailor it to address the specific targets that you and your therapist agree need to change.
After filling the card out throughout the week, you bring it to your individual therapy session with your DBT therapist. The recordings you made help you and your therapist determine behavior patterns that may need attention and identify skills you may need to utilize more. If you make notes to go along with what you track each day, you and your therapist can also identify potential triggers and work on ways to avoid the triggers or cope with them using skills.
Diary cards can feel overwhelming at first, so it's helpful to know what you should be tracking and the best possible ways to do that. When my therapist first introduced diary cards to me, we started with the most basic parts of the card then added more columns and portions of the card to my daily regimen over time.
I've been using diary cards for almost a year now, and although the way in which I utilize them has transformed over time, they continue to help me not only keep my symptoms "in check," but they've also helped me grow in my recovery. In fact, there are several major ways that using diary cards has guided my recovery.
First and foremost, diary cards force me to sit and reflect on my day. This provides me with an opportunity to check in with myself at the end of each day and mindfully evaluate what happened from the time I wake up until the moment I prepare for sleep. By doing this, I have started to see that a single moment didn't dictate my entire day — which is a huge breakthrough for a black and white thinker like me!
Diary cards have also helped me recognize patterns that no longer serve me and potentially hinder my recovery. For example, the more I tracked my suicidal ideation and made notes on each day, the more my therapist and I noticed that I automatically attached suicidal thoughts to every negative emotion I experienced. So, with the help of an emotion wheel, we started teasing apart my suicidal ideation from the underlying feelings that I was actually avoiding or unable to identify. Although I definitely still struggle with suicidal thoughts, this realization and practice has played a critical role in keeping me safe and out of the hospital over nearly a year now.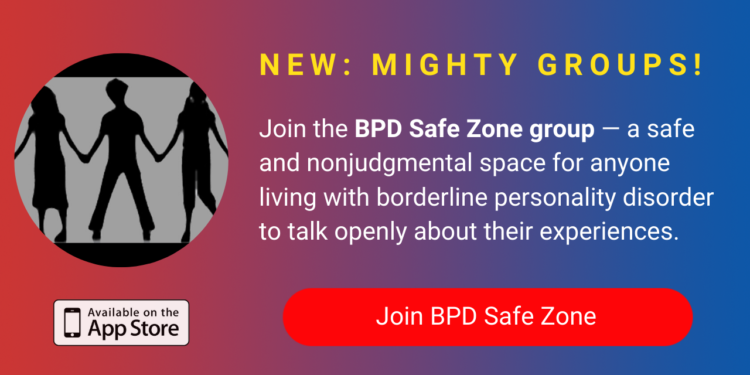 Finally, diary cards have helped me see how skillful I'm really becoming. During my weekly therapy sessions, I will frequently tell my therapist that I didn't act very skillfully. As we review my diary card each week though, the facts tell a different story. By seeing my use of skills with my very eyes, I'm learning to trust my ability to handle difficult situations more, which is helping me learn that I can support myself in crisis moments.
Before my therapist introduced diary cards, I never would have guessed that tracking my day on a simple sheet of paper would do so much for my recovery. However, with these cards, I'm learning a lot about my mental illnesses, and I'm slowing regaining control over my life.
Although the path towards a life worth living isn't easy, I'm trying my best to carefully examine my behavior patterns on a daily basis and do the best I can to improve every day. Thankfully, diary cards (along with some other tools) help me really take a harsh look in the mirror at times, so I can continue to work towards self-improvement.
Looking for free printable Diary Card templates? Check out the printable samples from DBT Self Help or CBM-DBT.
Photo by Rodolfo Marques on Unsplash
Originally published: July 27, 2020