What I Wish They Saw Underneath My Borderline Personality Disorder Behaviors
---
Editor's Note
If you struggle with self-harm or experience suicidal thoughts, the following post could be potentially triggering. You can contact the Crisis Text Line by texting "START" to 741741. For a list of ways to cope with self-harm urges, visit this resource.
Aside from struggling with bipolar disorder and borderline personality disorder (BPD), I sometimes struggle to see through all of the disorder to see myself as anything but another statistic, another local tragedy or another doomed martyr lined up to be sacrificed in the name of sanity. In a lot of ways, I feel like a number, whether it's a patient number in an inpatient behavioral health center or a tally mark of how I'd mark my pain on a scale from 1 to 10. As one of five people living with mental illness in the United States, I've always felt doomed, as though I was living on borrowed time and eventually, that statistic would come back for me, taking the form of a lowly number waiting to fulfill a self-destructive and self-fulfilling prophecy formed in the matter within my skull.
If the lowly number had eyes, she'd see a terrifying world of villains and abusers waiting for her to let her guard down.
If the lowly number had ears, she'd hear nothing from the speaker but her own assumptions about how they could use words to hurt her.
If this lowly number had hands, we'd embrace because in a way we're the same. I am her and she is me, on opposite poles.
While I silently and wistfully watch the world and wishing they could see and understand me, she fears them and wants to hide us away from harm. She chases them away by being irate, volatile and unreliable. While I paint an image of the woman I want to be, she tears apart my canvas. I try to drown her away by trying chemical combination after chemical combination by doctor's recommendations until she's gone or at least quiet, but she always swims back to shore. My borderline personality disorder and bipolar disorder makes me feel as though I'm living with a twisted, deformed doppelgänger in the form of a medical code number, an unwanted tenant in my brain who pays rent in suicidal ideation and wildly self-destructive urges.
Throughout my life, I've never truly felt heard or seen. Silenced. I always felt too loud, too pesky, too inconvenient and somehow always too much, yet not enough. Though my hands are tied by symptoms and side effects, my exterior behavior takes the appearance of a stranger, my unwanted tenant. That lowly number. At my worst, she's the one who pulls my strings and I, a tattered puppet, bend to her will and dance to her song while I choke back tears inside, one of many things I wish they saw. All the times I could count where I felt imprisoned by my brain through either dissociation or panic attacks or mania or depression. Oh, the things I wish they saw.
Instead of the girl who seems standoffish and rude at a local event, I wish they saw the girl who spent a half-hour trying to get control of her breathing so she could leave the house. I wish they saw how her hands shook when you reached out to shake them.
Instead of the girl who seems lazy for falling behind on work and struggling to acclimate to company culture, I wish they saw the girl who was catatonic in bed, unable to eat or sleep because the weight of her depression was crushing the life from her.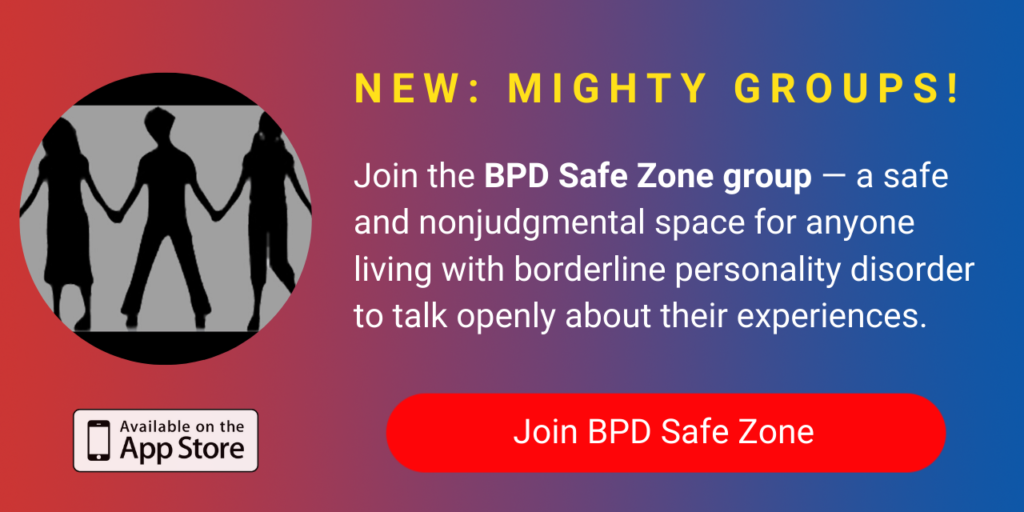 Instead of the girl who acts jealous or clingy, I wish they saw the girl who knows nothing but abandonment and deep down hopes that they won't do the same as everyone else.
Instead of the girl who was flaky and unreliable, I wish they saw the girl who grew up learning to fear everyone who said they loved her. I wish they saw the girl who longed for their love and acceptance but falls short out of debilitating fear.
Instead of the girl who is looking for attention with the scars on her arms, I wish they saw the girl that was raised to be so ashamed and afraid of her emotions that the only release she knew came with self-harm.
Instead of the girl who frustrates them when she doesn't answer a phone call or an email, I wish they saw the girl whose legs have gone numb from kneeling by her toilet vomiting because her nerves about their message have consumed her.
Instead of the girl who annoys them with wild impulsive decision making, I wish they saw the girl feeling her brain trapped in the driver's seat with her foot nailed to the gas pedal.
Instead of the girl who is overly dramatic and volatile, I wish they saw the girl who feels each emotion scorching her from the inside out without a moment to breathe.
Most of all, I wish they knew her: the girl who would have been free, precocious, confident, easy mannered, charming … the girl my mental illness insists I can't be because she doesn't exist.
For me, the hardest part of having a mental illness is knowing how much of life seems inaccessible, but knowing exactly who I want to be. The best girl I can be. But instead of her presence, I feel her death. My mental illnesses having torn her to shreds. But still, I hope treatment, medication and whatever I can afford can somehow help me bring her back.
Instead, it's only me and my doppelgänger — my twisted, little dark reflection. Both of us, together for better or worse, a lowly number.
If the lowly number had a voice, she'd remind you that I am one out of five people out of millions of Americans who have lived with a mental illness, an invisible battle that can't always be won with prayer and positive thought. She'd tell you that there are more like us and ask you to be patient. After all, we're trying our best. Above all, show compassion to your friends with mental illnesses. We're trying.
And shockingly enough, for the first time, I'd agree with her.
Photo by Daniel Silva Gaxiola on Unsplash