15 People Who Raised Awareness for Cancer in 2017
---
Every year there are people who raise much-needed awareness in the cancer community. In 1993, before passing away from metastatic adenocarcinoma, legendary basketball coach and commentator Jim Valvano gave one of the most unforgettable speeches about cancer and sports during the ESPY awards. In 2010, cancer researchers, Larry Kwak, MD, PhD, and Doug Schwartzentruber, MD, FACS, were named two of Time's "100 Most Influential People in the World" for developing vaccines. Last year, former Vice President Joe Biden launched the Cancer Moonshot Initiative to accelerate cancer research.
In 2017, there were some equally inspiring people who raised awareness for cancer. Some are more well known than others, but all were influential in shedding light on often overlooked signs and symptoms, as well highlighting the continued need for treatments and cures. Here are 15 advocates whose work and honesty helped others this year.
1. Bethany Greenway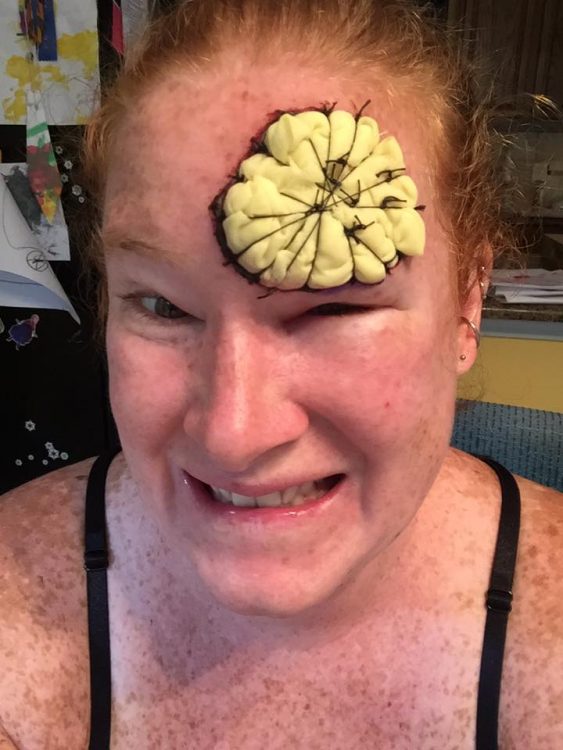 In 2014, Greenway noticed what she thought was a liver spot on her forehead. Two years later, she was told she had two different types of cancer — desmoplastic melanoma and melanoma — and would need surgery for both. Instead of shying away from diagnosis and treatment, she chose to share everything publicly on Facebook through her Melanoma Photo Diary album. She told The Mighty the main reason for doing this is to tell people to "listen to and take care of your body, and pay attention to the changes it makes."
Greenway's story went viral in 2017, inspiring many to get their skin checked and raising awareness for The Shade Project, a nonprofit she supports that's dedicated to preventing skin cancer.
2. Senator John McCain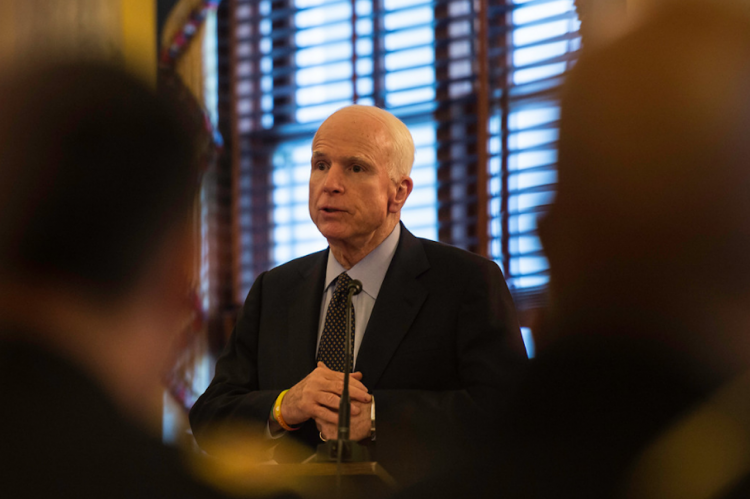 The Arizona Senator and 2008 Republican presidential nominee, made headlines in 2017 when he was diagnosed with brain cancer following a routine procedure to remove a blood clot above his left eye. He returned to work just 11 days after that diagnosis and voted down the GOP's Graham-Cassidy health care bill. Despite his poor prognosis and recent hospitalizations, he continues to live life to the fullest and was able to give his daughter Meghan away at her wedding in November.
His diagnosis helped raise awareness for his rare and aggressive form brain cancer, known as glioblastoma, and put it on a path toward better treatments.
3. Sarah Anderson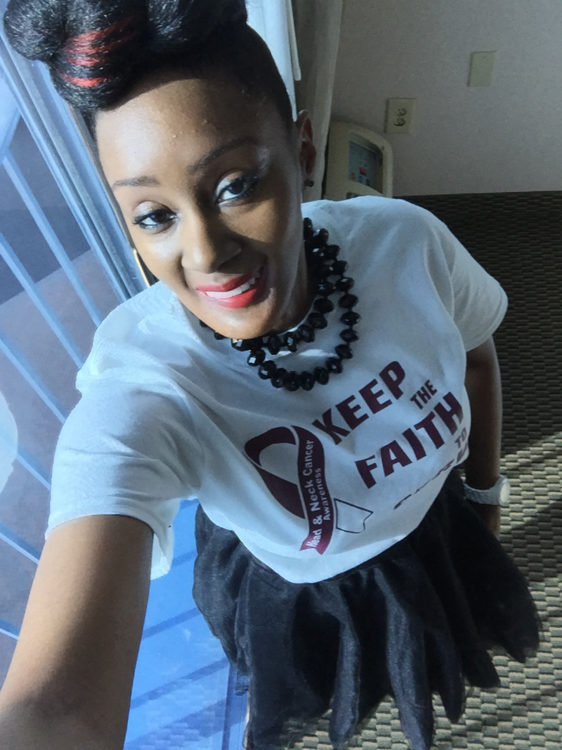 In December 2009, when she was 18 years old (and six months pregnant), Anderson started experiencing what she thought was a toothache that wouldn't go away. She was then told she had stage 4 invasive squamous cell carcinoma of the lower right jaw and neck (head and neck cancer). Through more than seven surgeries that consisted of removing her lower jaw and putting part of her leg bone and skin on her face, she's remained a fierce and fiery advocate for cancer patients.
Today, Anderson is cancer-free and hosts her own Facebook Live show to help others with cancer. Every Friday at 6 p.m., she talks about her journey, sharing messages of hope to thousands of fans.
4. Julia Louis-Dreyfus
On September 28, 56-year-old Louis-Dreyfus, best known for her roles as Elaine Benes on "Seinfeld" and President Selina Meyer on "Veep," shared the news she was diagnosed with breast cancer. "1 in 8 women get breast cancer. Today, I'm the one," she wrote. It was a devastating blow to the beloved actress' fans, who showered her with support and humor on social media.
Since her announcement, Louis-Dreyfus has shared updates on her chemo, inspiring messages of hope and proof that she's still enjoying life with her family despite treatment. The actress is proof that breast cancer can happen to anyone, and why early detection is key.
5. John Polo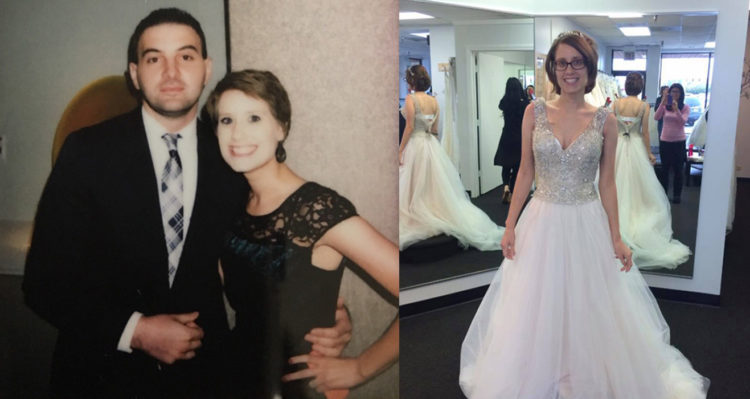 On August 31, Polo shared a photo on Facebook of his wife Michelle in her wedding dress with the caption:
She loved that dress so much. While at hospice, she would talk to people about how great the wedding was going to be. She wasn't coherent enough to realize that she wasn't going to make it to there. Michelle died without me ever seeing her in that dream dress.
His post was dedicated to his wife, who he lost a year earlier on January 22, 2016, to proximal-type epithelioid sarcoma, a rare and aggressive cancer.
The post went viral, prompting thousands of shares and comments and nationwide news coverage, helping to raise awareness for the rare cancer. Since sharing, Polo has written a book and often gives speeches about love, loss and grief. He also shares his story on the website, Better Not Bitter Widower.
6. Tamra Judge
You might think 50-year-old "Real Housewives of Orange County" star Tamra Judge would be the "butt" of jokes after sharing a revealing selfie on Instagram, but the reaction was just the opposite. After sharing that the "small black flat freckle" on her rear end was melanoma, a type of skin cancer that kills an estimated 10,130 people in the U.S. annually, she received thousands of comments of support and even inspired fans to get their own appointments about concerned moles.
Today, Judge is cancer-free and remains a positive force in the cancer and fitness community.
Her main point of the post comes directly from Judge: "I don't want sympathy, I want you to save YOUR ASS and get your skin checked."
7. Tracie Marie
On October 7, Marie, a breast cancer survivor who underwent a double mastectomy, bravely shared a photo of her surgery scars and shed some honest insight on the "pinkwashing" culture surrounding the disease. She said firmly believes the pink ribbon had lost its meaning to survivors and metastatic cancer patients, stating: "It's become a marketing scheme and a moneymaker. It has gone from pink ribbons for awareness to pink dollar signs lining the pockets of so many." Her post was shared over 180,000 times in less than two weeks, raising conversations about cancer organizations and putting her favorite organization, Metavivor.org, on the map.
She told The Mighty: "I'm definitely not afraid of sharing myself. I don't have money. I have nothing to give. But I have a voice, I have a way with words, I like to write and talk. So I'm using what I have to give."
8. Pitbull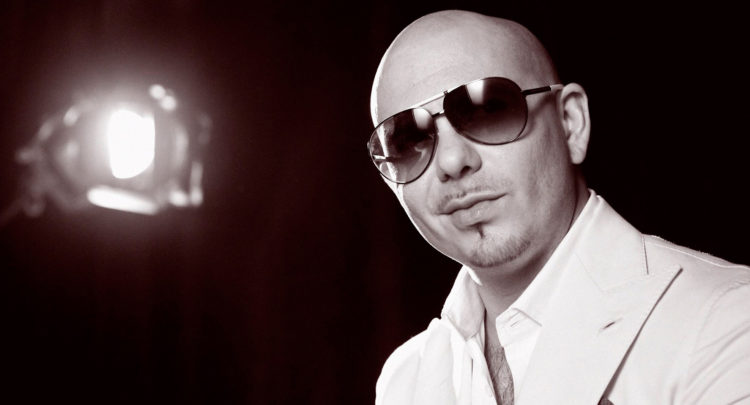 What do a chart-topping rapper and his private plane have to do with raising awareness for cancer? As it turns out, a lot. Back in September when Hurricane Maria brought 155 mph winds, massive flooding and knocked out power for over 3.5 million people, Pitbull was one of the first celebrities to use his star status to help the residents.
Using his private plane, he helped bring cancer patients from hospitals in Puerto Rico to the U.S. for treatment. Soon after, celebrities like Mark Cuban were also lending their personal planes to the relief efforts.
When asked by the New York Daily News why he did it, he said, "Thank God we're blessed to help. Just doing my part."
9.  Holly Christensen and Bree Hitchcock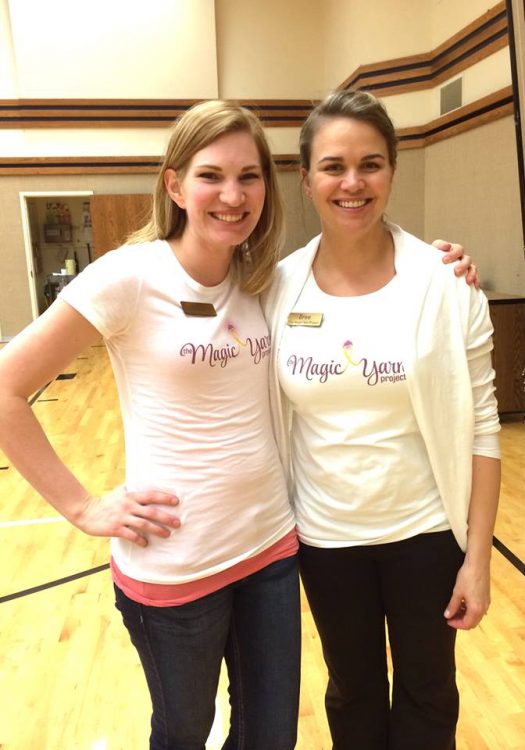 "These wigs invite children into the world of make-believe and out of the scary world of cancer." That's what cofounder Bree Hitchcock said about her nonprofit, The Magic Yarn Project. Based in Palmer, Alaska, it was created after cofounder Holly Christensen learned a friend's daughter had been diagnosed with cancer. She created a Rapunzel wig made out of yarn and mailed it to her. Children and families loved it, more were made and the rest is history.
To date, over 4,200 handmade (with love woven in) wigs have been shipped to children around the world for free. You can help create more wigs for pediatric cancer patients by becoming a "Magic Maker" or donating to the organization.
10. Lindsey Stirling
In October, violinist and "Dancing with the Stars" contestant Lindsey Stirling honored her late father with an emotional performance of a Vienna Waltz. Stirling's father, Stephen, passed away from throat cancer on January 24. In an emotional montage before the performance, she shared memories of the last year of his life. In an Instagram post, Stirling added, "Tonight's dance was so special. I love you Dad and I know you were there with me."
The performance not only left a lasting impression on the judges and audience, but it also helped raise awareness for a type of cancer that according to the American Cancer Society, will cause about 3,660 deaths this year.
11. Justin Birckbichler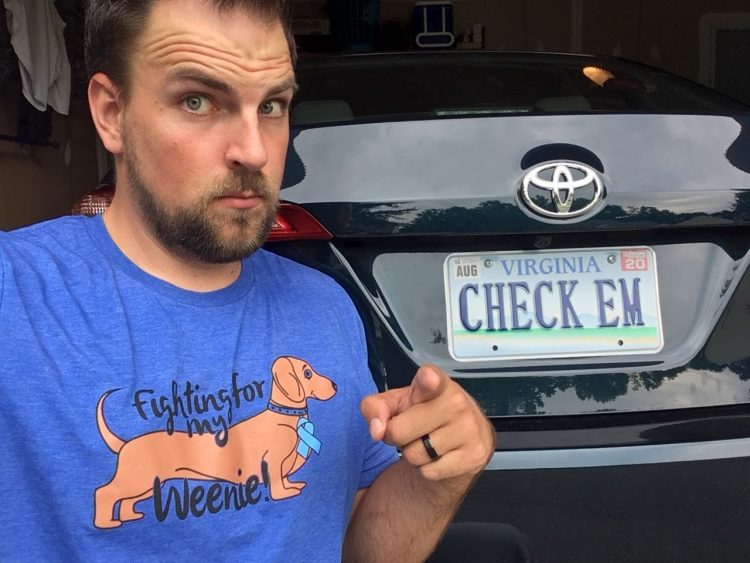 "It's sometimes hard to have such a stiff conversation and it's certainly not a ball to do it, but you would be a nut to not sack it up and do it. Don't get teste about it." That's what cancer survivor and pun extraordinaire Birckbichler has to say about testicular cancer.
Approximately one in every 263 men will develop testicular cancer during their lifetime. He started his cancer awareness blog, A Ballsy Sense of Tumor (ABSOT), in 2016, and has been an avid advocate ever since.
He told The Mighty, "Since testicular cancer is so underrepresented and rarely discussed in society, I realized this project has a true purpose and was necessary, both for myself and for others who might read the blog."
Today, ABSOT is one of the most honest, humorous and educational personal blogs about testicular cancer.
12. Shannon Doherty
During Breast Cancer Awareness Month, the former "Beverly Hills 9021" and "Charmed" star shared an emotional photo on Instagram highlighting the physical and emotional trauma of chemotherapy. "This image is so personal to me," the 45-year-old posted. "I had started chemo. Was using a cold cap in hope to not lose my hair. End result was clumps in my hands."
Doherty, who revealed she had breast cancer in 2015, started publicly shared her journey on social media, from her first day of radiation treatment through to her remission.
Since her diagnosis, Doherty's been actively involved in the cancer community, raising awareness for Stand Up to Cancer, an organization that funds research and treatments for patients.
13. Zach Bolster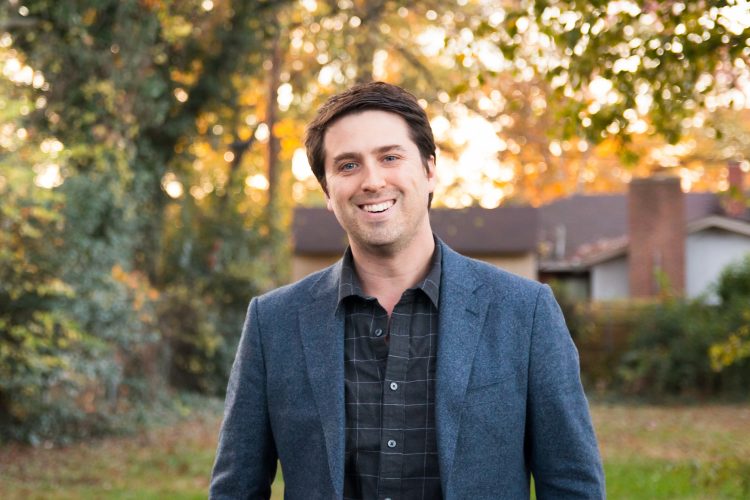 "She was an incredible person. She spent her whole life taking care of her family." That's how Bolster remembers his mother Gloria, who passed away from pancreatic cancer in December 2016. While his mother was in treatment, Bolster noticed how many cancer patients didn't have a ride to chemo. So when his sister mentioned how Uber could be the answer, he came up with the idea of ChemoCars. It was launched it in March 2017, in memory of Gloria.
ChemoCars offers free Uber and Lyft rides (all funded through donations) to cancer patients to and from chemo in Charlotte, North Carolina. To date, the nonprofit organization has provided more than 2,000 free rides in the Charlotte area, and Bolster and his team are working to launch a pilot program in Charleston, South Carolina early in 2018.
14. Bethenny Frankel
The second "Real Housewife" to make the list this year (this one from New York), Frankel told People in September she noticed a growth on her face getting bigger. "I guessed it to be a basal cell carcinoma and had it lanced and removed. The doctor confirmed it is indeed basal cell carcinoma, a form of skin cancer, and says while it is cancer, I am lucky to have it removed — so it won't affect my overall health."
She later shared a close-up of her face after Mohs surgery, a micrographic surgery where surgeons remove the thinnest possible layer of the cancerous tissue. Through her diagnosis, treatment and recovery of the most common form of skin cancer, Frankel continued to raise awareness for Hurricane Harvey relief efforts through her B Strong: Find Your Yes — Helping Women in Crisis Charity.
15. Kari Cummins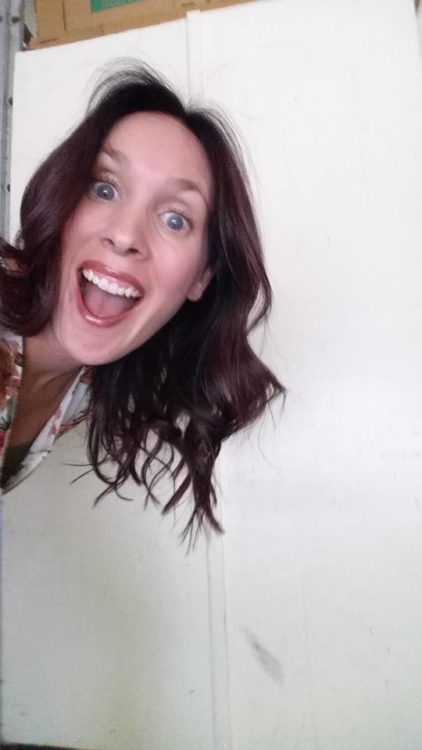 The 35-year-old mother of five did more than just make the world think twice about "underground pimples" — she made people want to get checked for skin cancer. After being diagnosed with both basal cell carcinoma and squamous cell carcinoma, Cummins showed the world graphic photos the Mohs surgery that left a quarter-sized hole in her face. Her main reason for sharing her now-viral story was to make sure others don't their skin for granted like she did when she was younger.
She told The Mighty, "I just want others to realize that their health is in their own hands and they have the power to take control of it and do something to change it."
Do you know someone who raised awareness for cancer in 2017? Tell us about them in the comments below.
Originally published: December 31, 2017