Coping With COVID-19 and Cancer
---
During normal times, coping with the stressors associated with a diagnosis of cancer can be challenging. Watching the consequences of the coronavirus (COVID-19) pandemic unfold throughout the country, amplifies those stressors. Here are some tips to help you cope during these difficult times.
Restrict
Restrict your intake of news media and social media to content that reflects how coronavirus impacts your geographic area rather than how the pandemic is affecting the nation or the world. Continuous information on the pandemic, through over-consumption of social media and the 24-hour news media, can be saturating and overwhelming. Instead, focus on how you can reduce your unique risks, as a person with cancer, through appropriate social distancing, mask-wearing and proper hand-hygiene.
Routine
Routines are especially helpful when you are under a stay-at-home order. Routines provide a sense of order and orientation toward the future. Establishing a routine surrounding physical activity, sleep schedule, eating, and connecting to your support system and health care providers is especially important for maintaining wellness.
Recognize
Recognize your own body signs that demonstrate you may be experiencing distress from your cancer diagnosis and the pandemic. Sleep disturbance and increased fatigue both indicate and cause distress among those with cancer. Recognize how your own thinking related to the coronavirus and your cancer diagnosis may be contributing to distress. Worries about contracting the coronavirus, or loved ones contracting the coronavirus, may interfere with sleep contributing to more fatigue. Other body signs indicating distress include headaches, muscle tension, stomach issues and shaking.
Regulate
Once you're able to recognize the body signs and self-talk that indicate you are experiencing distress, utilize mindfulness and other coping strategies to regulate your emotions. Mindfulness strategies, such as deep breathing, meditation and yoga, may be used for stress management. Combined with journaling, gratitude identification and perspective-taking, these coping strategies can help to process the sense of upheaval from the coronavirus pandemic and your cancer diagnosis.
Relate 
Social distancing does not mean social disconnection. We all need each other. Cancer and the coronavirus pandemic highlight the need for human connection. We are all grappling with our own sense of mortality in ways we have not previously experienced. Mutually supportive, reciprocal relationships provide a buffer against the depression and anxiety from a diagnosis of cancer and the coronavirus pandemic.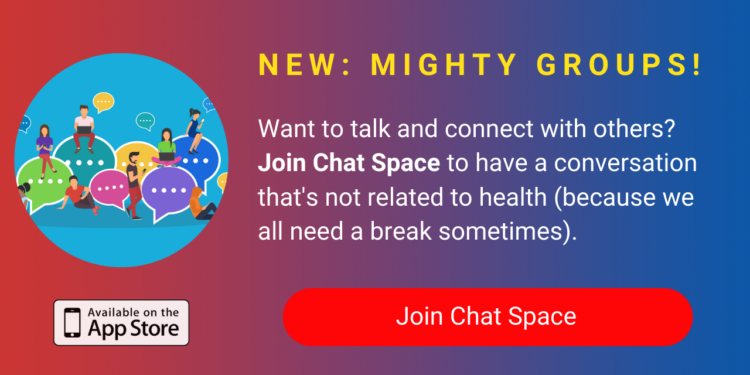 Seek help 
If you're continuing to experience distress from your cancer diagnosis and the pandemic, reach out to your healthcare provider for a referral to a trained mental health professional for more help and assistance.
Getty image by Irina Dias
Originally published: November 17, 2020