How I'm Using My Collage Art to Bring Visibility to ME/CFS
---
This May 12 is the virtual global #MillionsMissing protest for myalgic encephalomyelitis (ME) health equality. We're asking for increased government funding for research, clinical trials, medical education, and public awareness.
I decided to create a handmade collage series called Inner Landscapes, to help bring more visibility to the lives affected by this disease. Inner landscapes is a 35 piece collage series that explores the emotional terrain of chronic illness; the good, the bad, and the complicated. Below I'm be talking about five of the collages; and the entire series can be viewed on my Instagram page.
If Prayers Were Birds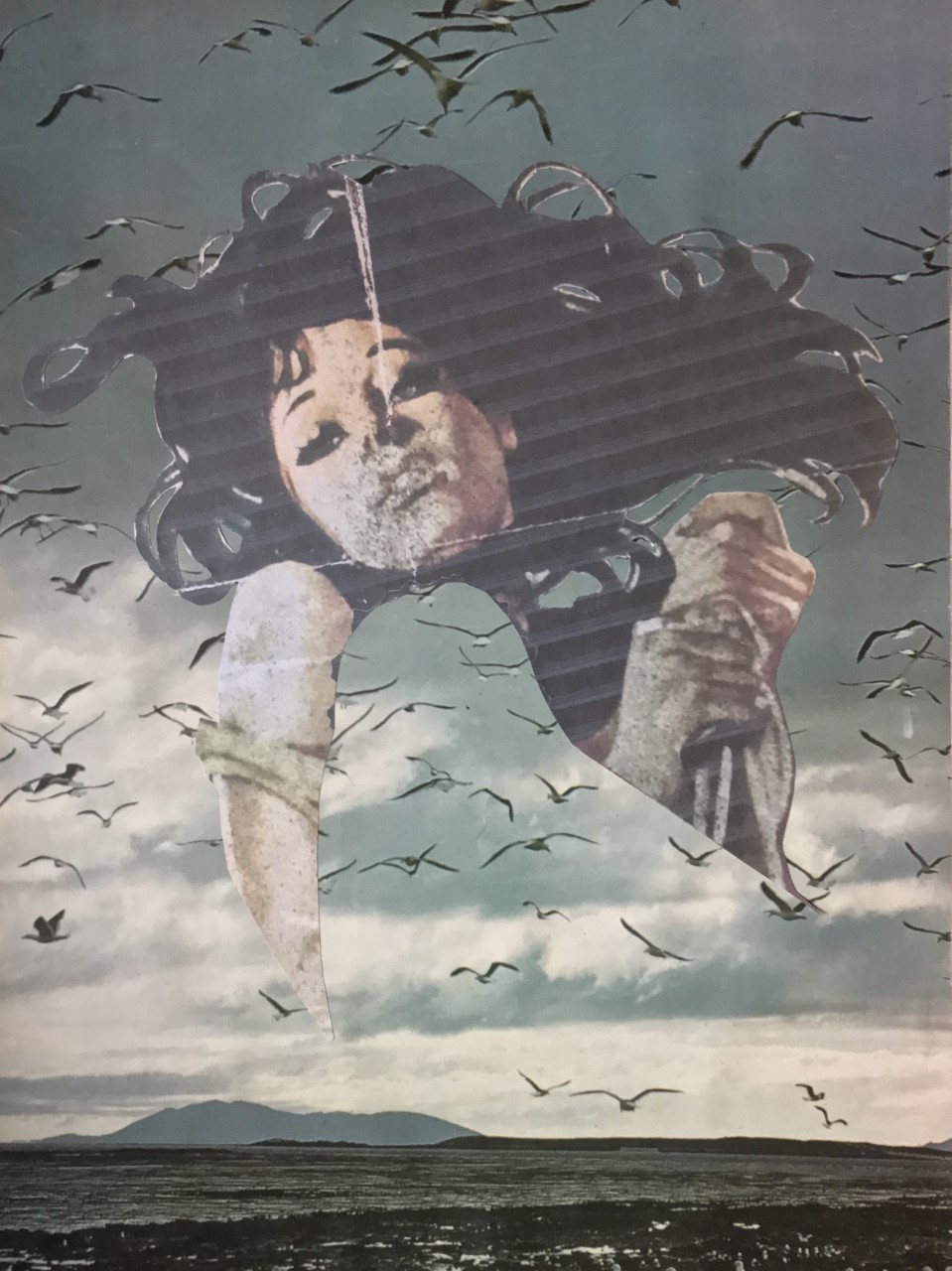 Like a cage door, my heart will open, to set free a flock of captive birds. One by one, I will cradle their soft wings, whispering the same prayer over each, until the last bird is sent off to the sky. The most loyal of messengers, they fly over stretches of hills, winding rivers, and mountain peaks, reaching distant lands only known to them. Each bird carries and sings the same song I whispered to them once, now so long ago. It is both a tender and solemn melody; one that tugs on the sleeves of hearts who will listen. Sung from deep within their chest, comes a story about captivity and of longing for the sky. The saddest note holds the pain of remembering freedom, nearly forgotten after years of confinement. It's both prayer and plea — to find a better way for the ones oppressed by the cages in our world. It's also an anthem of kindness and duty, to care for one another with the time we are given. The birds of my heart will sing this truth for as long as the winds carry their steady wings, and their song blossoms open the hearts of all who listen.
Memories as Sustenance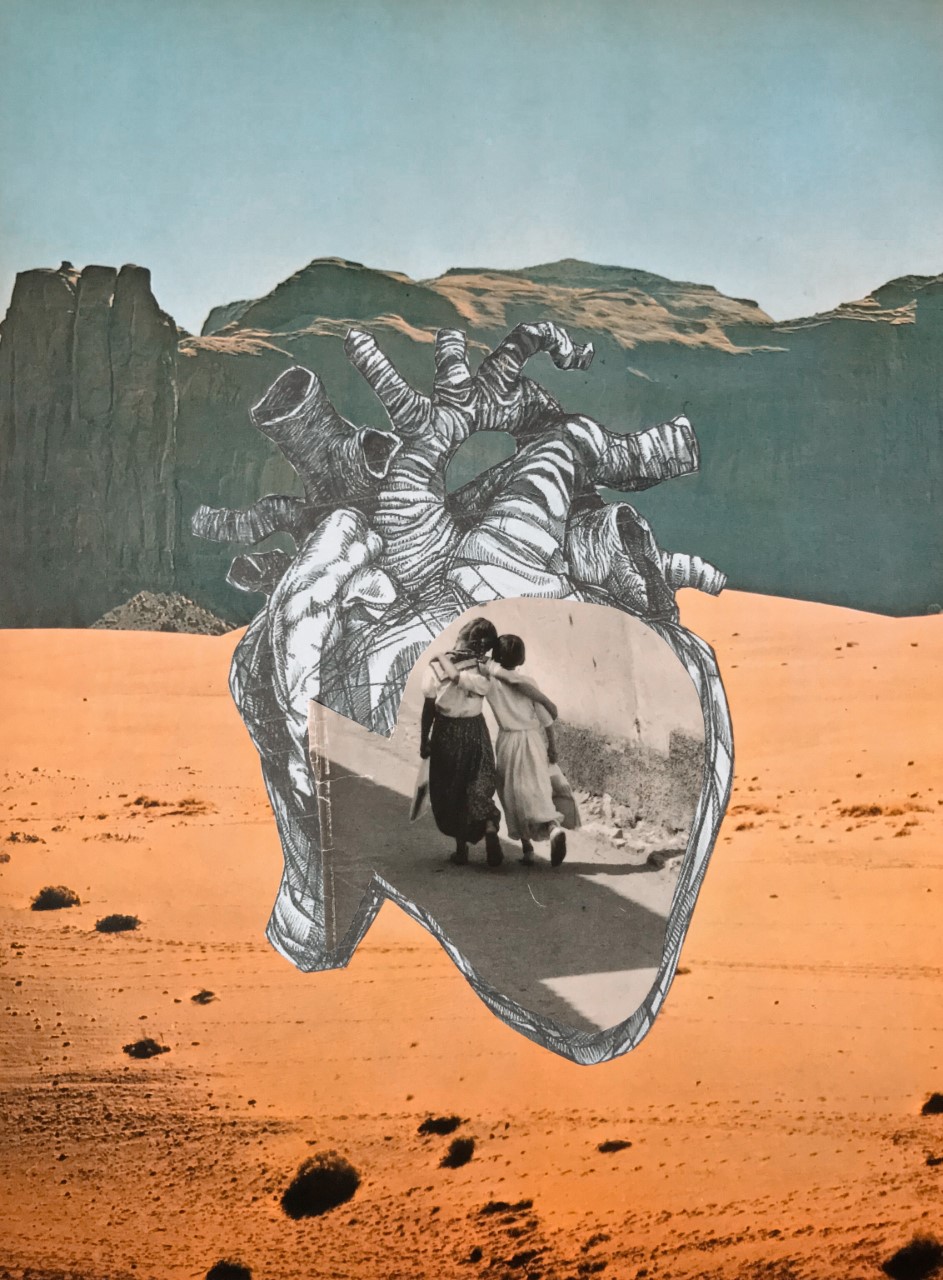 When my health crossed over the threshold into ME/CFS, I entered uncharted territory. The confines of my body created a barren land, no longer filled with the lush experiences my soul had once relished in. One has no control or choice in such a place, but only to tread onward, through desolate expanses of time and isolation. Parched and starving for sustenance, I turn to my heart. The heart can act as a portal, and can access the memories and moments of love residing there. I visit them like one indulges in a cup of tea or a long warm bath; I sink deep. For I am a weary traveler, and soaking in such recollections helps the miles pass. They also bring comfort to my spirit, helping me walk back home to myself, when unforgiving lands have made me forget who that is.
Resiliency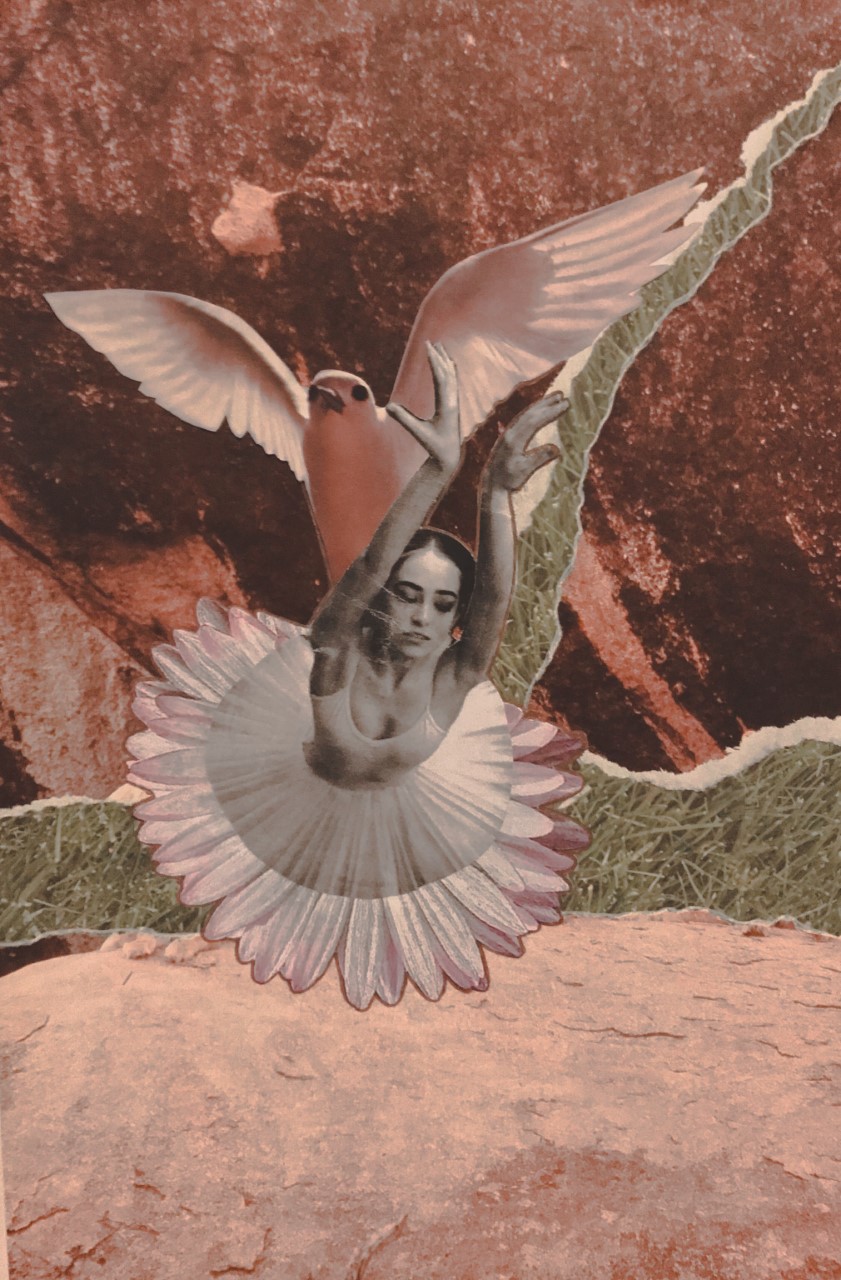 Anytime the earth is paved over, the life force of nature becomes squelched. Soon traces of what once was, has all but vanished. But nature, like the human spirit, must forge a new way. Over time, cracks form on the surface; cracks that light beams can burst though for new life. Roots can reform, grounding and pushing against all odds to claim space in the world once more. This growth is not an overcoming of an obstacle, but a study in how to thrive relative to it. For the human spirit, it's a return and resurrection of one's self — a transformed self. One that develops a strength to endure such terrain. It blossoms with perseverance and resiliency by seizing the light from cracks in the walls of great hardship. These walls are ME/CFS for me, and I embrace the shreds of light that come my way.
Isolation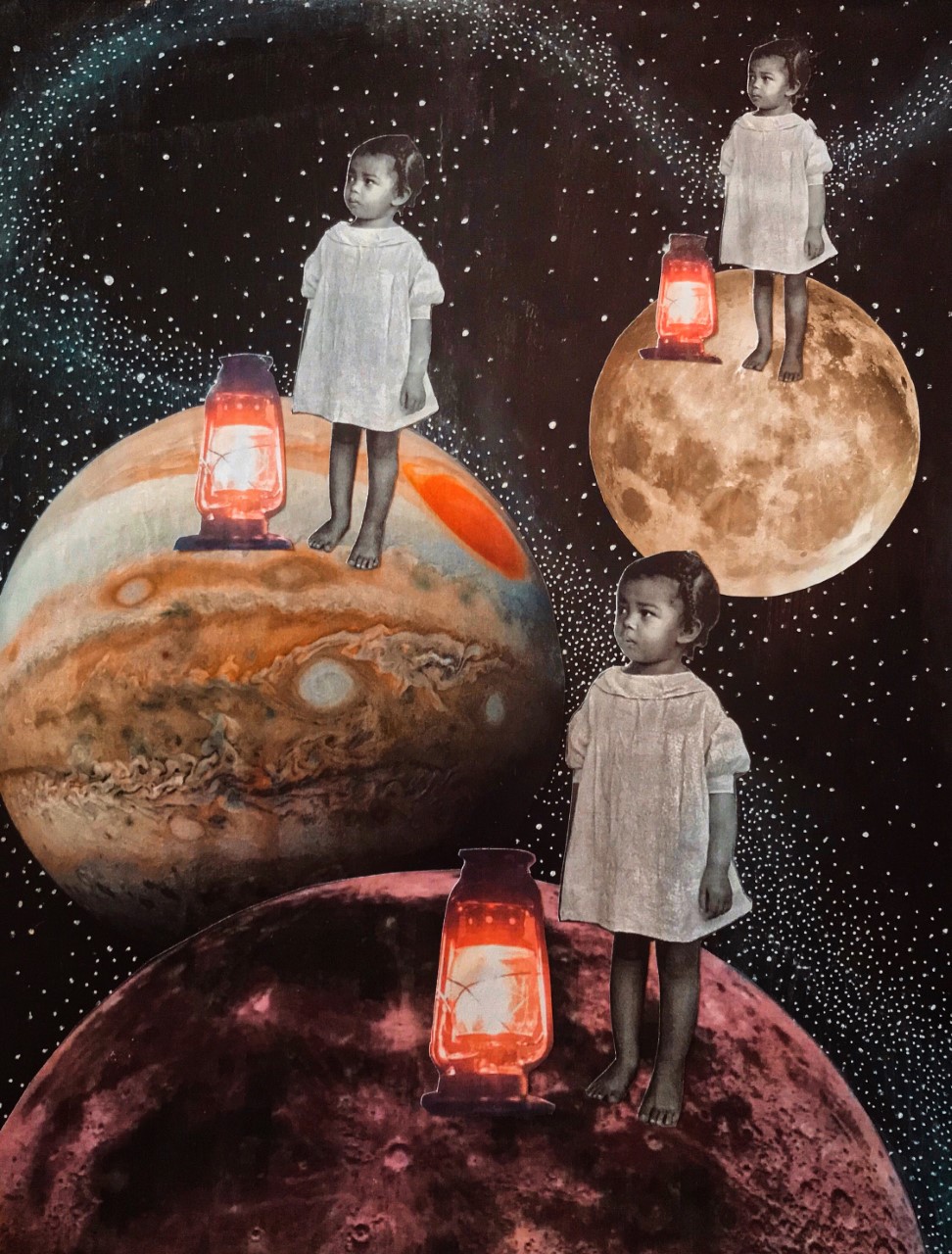 Existing within our own confined little worlds, we are lonely and staring out into the expanse at other little worlds just like ours. There is a kinship to be found amidst such isolation, because we share the same captor: ME/CFS. Standing tall in solidarity, with our lanterns burning bright, we illuminate the constellations that wind and connect one another over stretches of darkness. So when we are forced to stare into the burning sun of our suffering — with nothing to eclipse it — we remember each other. We remember the other worlds just like ours, with people staring into the same burning sun. We remember our united front standing in the dead of night, with all the tiny lanterns glowing, and unwavering, for change. We are all part of the same solar system, and may never touch or see one another in our lifetimes. But together, we continue to do everything we can do, calling forth the macrocosm for help and change.
Handle With Care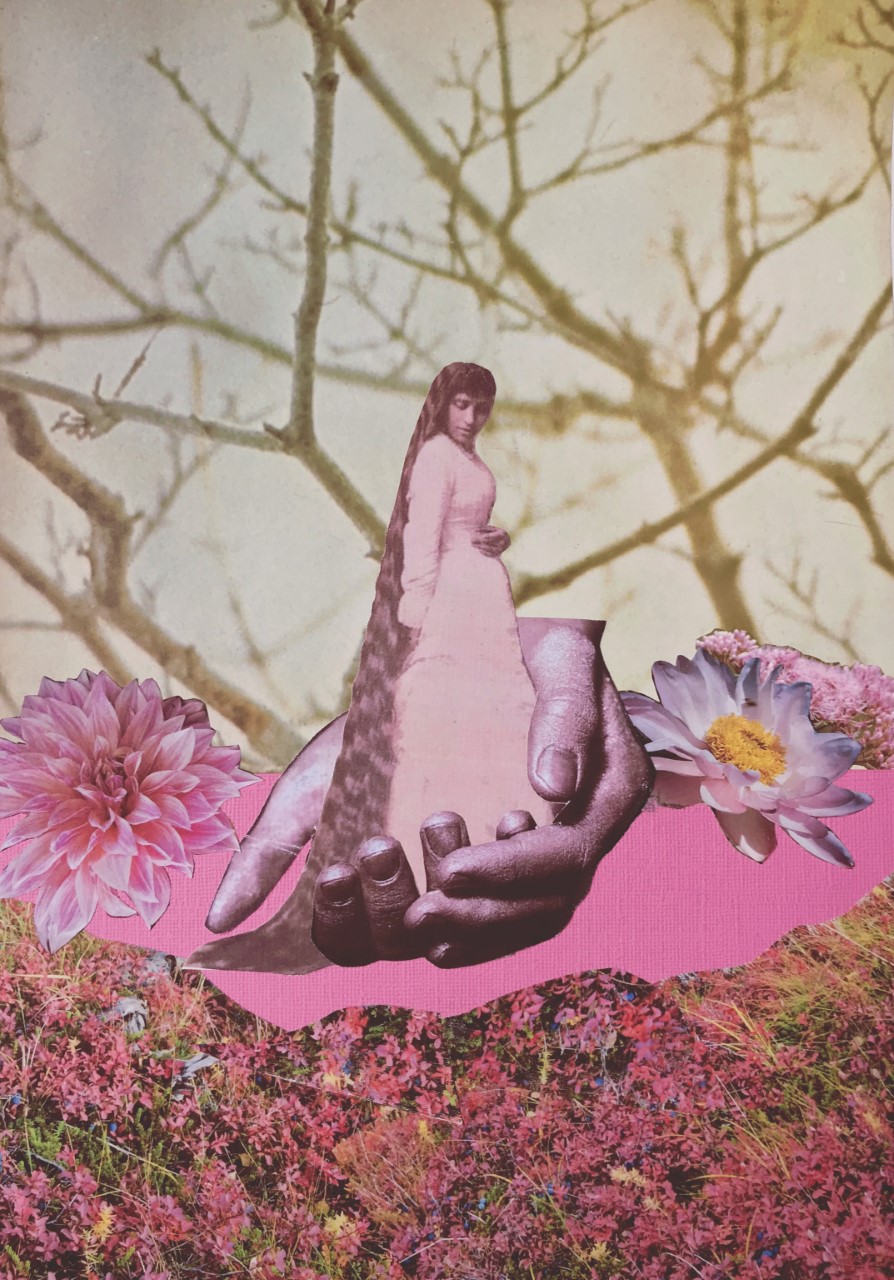 Compassion is an act of reaching out to ourselves. Maintaining self-compassion is difficult when there is so much judgment, stigma, and disbelief surrounding ME/CFS from the outside world. In these moments I recalibrate myself to the quiet spaces between the noise, to remember my true nature. It is here that I hold room in my heart for the great hardship I'm going through. This loving embrace brims with a softness the world does not have. I also immerse my spirit in nature, my truest ally. I feel its secret kinship to my heart through the birds, flowers, and trees — their whispers repeating the same truth to my loneliness. I will forever be held by the earth and cherished by the sun.
I hope you've gained a deeper understanding of ME/CFS, shown in a more creative way.
For more information on advocacy and research, be sure to check out The MEAction Network and The Open Medicine Foundation.
Originally published: May 10, 2020