13 Fierce Women With Chronic Illness to Celebrate on International Women's Day
---
If you're a woman living with chronic illness, you're honestly pretty fierce. You fight through pain and fatigue and symptom flares every day while still trying to live the best life you can. You deal with doctors who don't always know how to help you, acquaintances and coworkers who may not understand how you can "look fine" but still be sick and perhaps your own anxiety and depression due to the stress of your condition. And, you still manage everyday challenges like work and family. Yep, that sounds pretty darn fierce to us.
International Women's Day is the perfect time to give all these amazing women a shout-out. So we rounded up 13 amazing women with chronic illnesses. Some speak out against the misconceptions and judgments our community faces; others fight to make life just a little bit easier for their fellow warriors. And some help educate the healthy community about the reality of the chronic illness life. These are just a few of the women we're celebrating today — in addition to all of you.
1. Jennifer Brea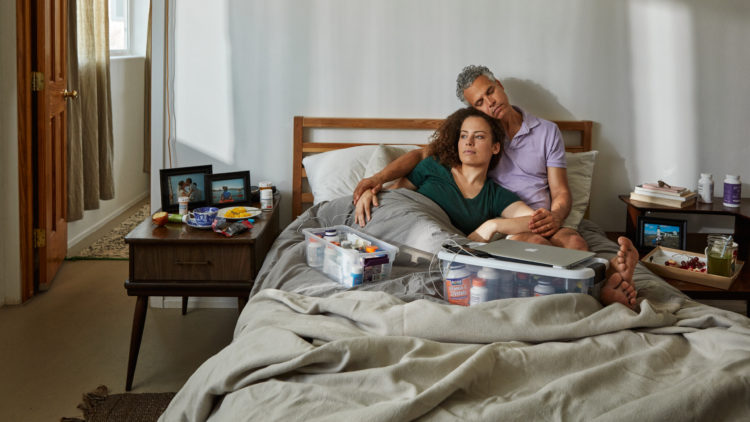 It can be difficult to explain what myalgic encephalomyelitis/chronic fatigue syndrome (ME/CFS) looks and feels like, so doctors can understand. So Jennifer Brea, a graduate student turned filmmaker, began filming her own experience with ME/CFS, and eventually created a documentary that reveals what it's like to live with the debilitating condition. The movie was released in selected cities and on PBS, and it's currently available for streaming on Netflix.
"I want the general public to recognize how devastating this disease can be and how little we understand, not because it's so complicated or unknowable but because of how little has been invested into finding the answers and how that has been a choice people have made," Brea told The Mighty. "I would hope they would join us as allies to address this inequality, which is stunning."
2. Alexis Bortell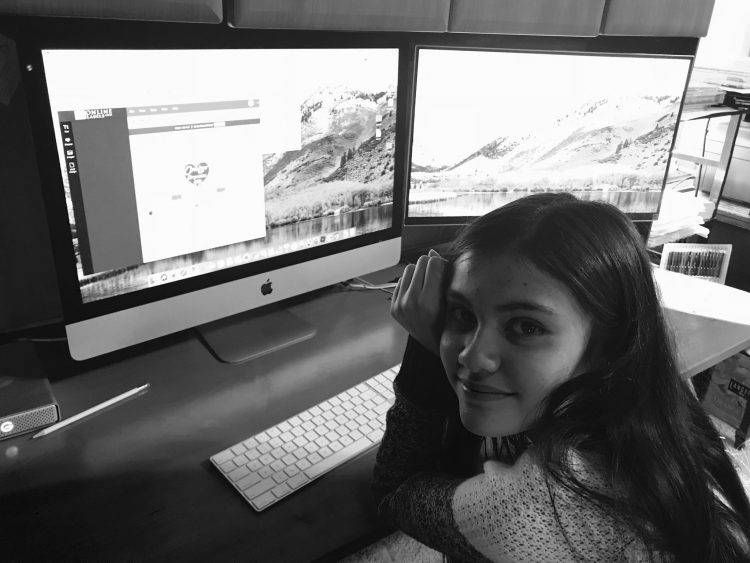 When Alexis Bortell's epilepsy didn't respond to medication, she moved from Texas to Colorado so she could legally treat her seizures with medical cannabis. The 12-year-old has now been seizure-free for over two years, and is suing U.S. Attorney General Jeff Sessions over the nation's medical cannabis policy.
Bortell, along with four other plaintiffs, is challenging marijuana's classification as a Schedule 1 drug. In the lawsuit, filed in July in New York, the plaintiffs argue that cannabis has medical value and thus the Schedule 1 classification is unconstitutional. The case is currently ongoing. Bortell told Fox31 Denver that she joined the lawsuit so she can travel to other states and still use her cannabis oil, and hopes the lawsuit will help normalize and legalize medical cannabis.
"We'll be able to be treated like what you call 'normal' families," she said.
3. Claire Wineland
Claire Wineland shared honestly about what life with cystic fibrosis on her Instagram and YouTube channel. She passed away in September 2018 at age 21 after a double lung transplant.
Wineland went live from The Mighty's Facebook page, and her nonprofit Claire's Place Foundation supports children and families affected by cystic fibrosis.
"There was [a] part of my brain that was like bitch, don't turn off the switch no matter what you do because you don't want to let it go. Because if you let it go, you die," Wineland said in her viral video. "Every part of your body is trying to get you to find something to hold on to, and something good, and something real, and it's unavoidable, you can't just let go. The whole point is when you're dying, you should want to be alive."
4. Sarah Hyland
Sarah Hyland isn't afraid to say what's on her mind and call people out when they disrespect her chronic illness. Hyland has kidney dysplasia and underwent a kidney transplant in 2012. In the past year, she's fired back at people who questioned her body on social media, responded to a tabloid magazine article that suggested she had gotten plastic surgery on her face, explained how she deals with prednisone "moon face" and called out CVS for "screwing her over" by not communicating with her about a prescription she needed to pick up.
"I don't mind when you say that I look pregnant. Or fat. Because I know that my face is swollen from medication that is saving my life. For those on prednisone I know what you're going through and I commend you sticking it out as I have," she wrote on Twitter in response to body-shamers.
5. Harnaam Kaur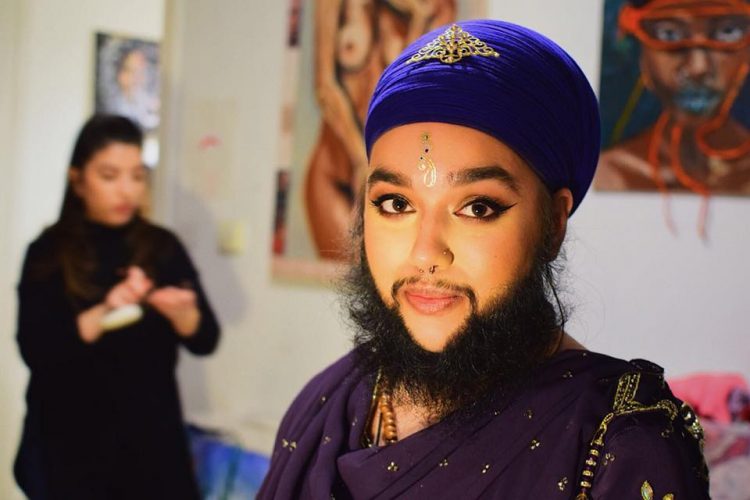 Harnaam Kaur gained social media fame when she began sharing photos of her facial hair, which is due to her polycystic ovary syndrome (PCOS). She's now a body-positivity activist, life coach and model. After years of bullying, Kaur decided to let her beard grow out, and as she told Vice, she now feels "just love" for her (she refers to her beard as "she").
It's really weird because she's just hair — like hair on your head, or your arms, or your legs — but she stands out differently because she's on my face. I feel a lot stronger and liberated to be who I am and accept who I am freely. Having her on my face is almost like saying to society, "you portray, or paint men or women to look a certain way, well I'm here as a woman who's wearing something that's supposed to be — in quotations 'supposed to be' — a man's feature. But I'm here rocking it — rocking her — as a woman.
6. Lady Gaga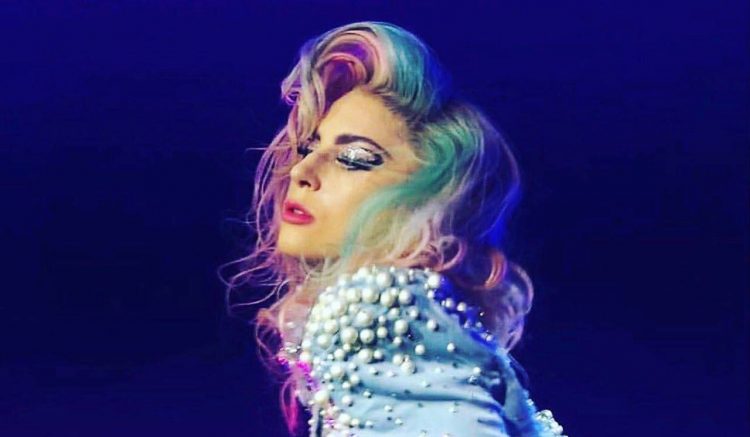 Over the last year, Lady Gaga has emerged as a leading voice in the fibromyalgia community, not only for revealing that she lives with the painful condition, but also for showing how life-altering and difficult to manage it can be. Her Netflix documentary "Gaga: Five Foot Two" included a scene at a doctor's appointment where she talked about treatment options, and a scene that showed Gaga fighting through a pain flare.
She has also been forced to cancel several shows in the last several months due to her pain, and she's always been honest about how devastating (but necessary) the decision was, giving fans a glimpse into what life with fibromyalgia is really like — and that it's OK to put your health first.
"My pain does me no good unless I transform it into something that is. So I hope people watching it who do struggle with chronic pain know that they're not alone. It's freeing for me… and I want people that struggle with it to hear me," Gaga said while promoting "Gaga: Five Foot Two."
7. Elsie Tellier
Elsie Tellier, a Harvard student with cystic fibrosis, uses her social media platform to show others that you can use a wheelchair and still be fashionable. As she told Teen Vogue, she was inspired to share her fashion sense and life with illness and disability by her own difficulty finding outfits she could wear comfortably in a wheelchair.
I see fashion as a starting point. For a lot of people, disability can seem foreign, but fashion serves as a way to break down barriers that differences can create. Disabled people are the world's largest minority but have the least representation. I have always [found] that by dressing in a fun way that makes me feel great, people have the opportunity to strike up conversations on the street about what I'm wearing and my style.
8. Emily V. Gordon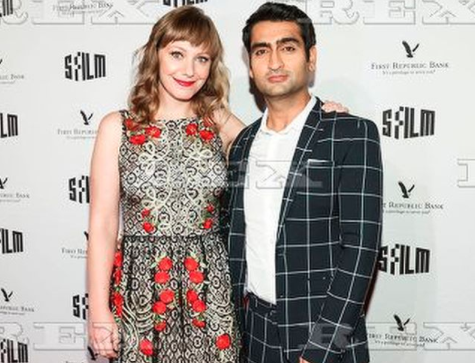 Emily V. Gordon earned an Academy Award nomination for Best Original Screenplay for "The Big Sick," a movie she co-wrote with her husband, comedian Kumail Nanjiani. The film was inspired by her own experience becoming seriously ill with a mysterious condition and being placed in a medically-induced coma. During that time, Nanjiani had to "join forces" with Gordon's parents, whom he had never met before, to coordinate her care. Gordon was eventually diagnosed with adult-onset Still's disease. In "The Big Sick," she was played by Zoe Kazan, while Holly Hunter and Ray Romano played her parents (Nanjiani played himself).
"I have to sleep the right amount and exercise the right amount, and I still occasionally get flare-ups and have to stay in bed for a few days," she told The New Yorker.
9. Divya Jindal-Snape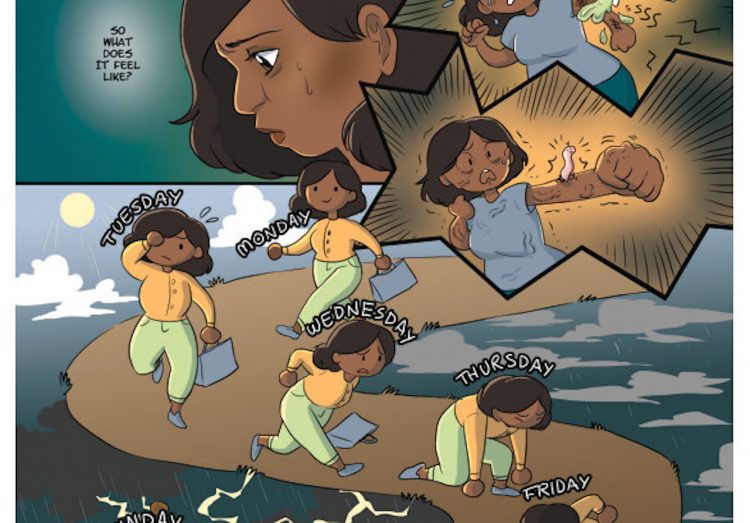 Divya Jindal-Snape, a professor at the University of Dundee in Scotland, knew from her own experience living with fibromyalgia that more needed to be done to educate others about this often-misunderstood condition. So she collaborated with artists and other people with fibromyalgia to create "Fibromyalgia and Us," a comic that describes each aspect of fibromyalgia. The comic includes six sections: "Living and Working With Fibromyalgia," "The Mask," "Misdiagnosed," "Taking Control of Fibromyalgia," "What Is Fibromyalgia? A Doctor's Perspective" and "Advice From a Physiotherapist." It can be downloaded for free here (click on "Final published version").
"The take home message is that it is a real health condition which can be disabling. It takes a long time to diagnose and can sometimes be misdiagnosed. Different people are affected differently," Jindal-Snape told The Mighty. "A strong support network makes it easier to live with fibromyalgia."
10. Sonia Sotomayor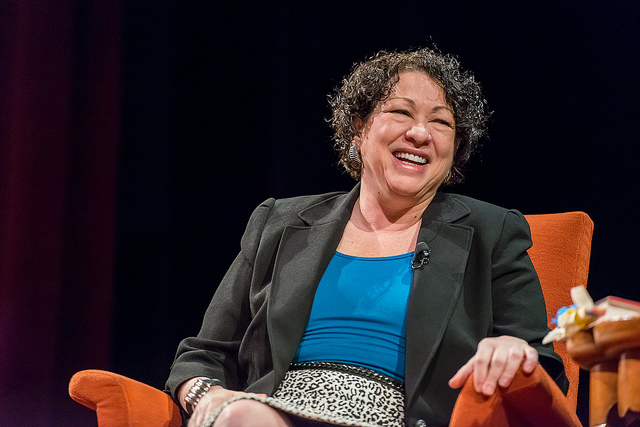 Sonia Sotomayor is the first Hispanic justice to serve on the United States Supreme Court and only the third woman to do so. She also lives with type 1 diabetes and has been open about her health journey. She was 7 when she first started feeling symptoms, and as she told a group of kids with diabetes in 2011, living with the disease taught her discipline (before disposable insulin needles were available, she had to boil and sterilize her own every morning) and how to pay attention to her body.
"You get to do anything you want in life, because I have. I now have the job of my dreams: I'm a Supreme Court justice, and it's a really cool job," she said.
11. Denise Archilla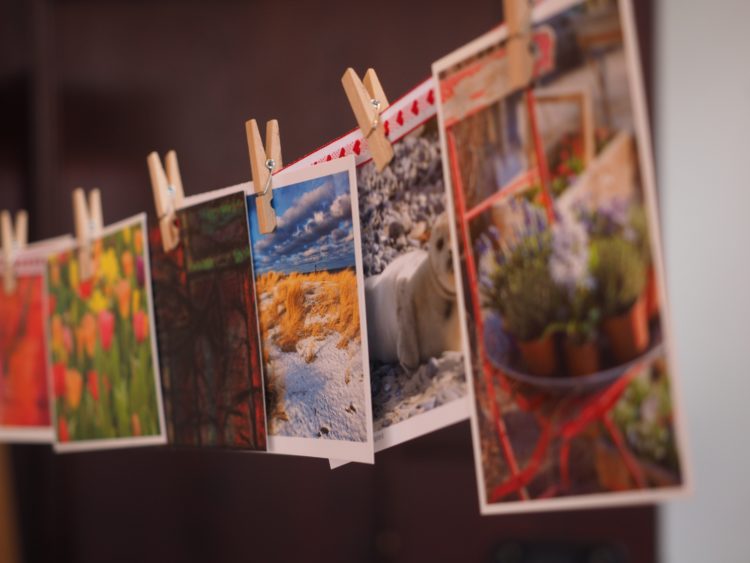 Denise Archilla created the Spoonie Card Swap, a free postcard exchange for people with chronic illnesses. Inspired by her work as a pediatric clinical social worker, teacher, life coach for young people with illnesses, her children's chronic health conditions and her own undiagnosed health challenges, Archilla invites people to sign up to be matched with someone else with chronic illness, to send them a postcard. She told The Mighty many friendships have grown out of the swap, plus it's just a good way to connect people who may be feeling isolated.
"A card swap is just a simple way to do something for a fellow spoonie — which always feels good — and to have your day brightened by a card in return," Archilla said. "Also, by giving to someone else, I believe it helps young people who are struggling with their own value in a 'well' community to have an action to do — giving a gift that will help make someone else's day special, helps you feel valued too."
12. Lisa Jacobson
Lisa Jacobson, Founder of The Daily Migraine, talks about Migraine and Parenting. Join us Live!

Posted by The Mighty on Wednesday, October 25, 2017
As the founder of The Daily Migraine, a blog and Facebook page that connects and support people with migraine, Lisa Jacobson knows the everyday challenges her community faces. She's also an inventor: She created the Migraine Hat, a soft wrap with ice packs inside, that is worn around the head like a ski hat. When we asked three Mighty contributors to test the Migraine Hat, all gave it four out of five stars and said they would use it again.
Jacobson also regularly "goes live" from The Mighty's Facebook page, talking about her life with migraine and how she deals with the difficulties.
"All you can do is the best you can do. If you really want to help your kids and your family and everyone else who counts on you, you cannot give up," Jacobson said in a Mighty live video [featured above]. "That's what I'm here to say and that's what I'm giving my life to here."
13. Chanel White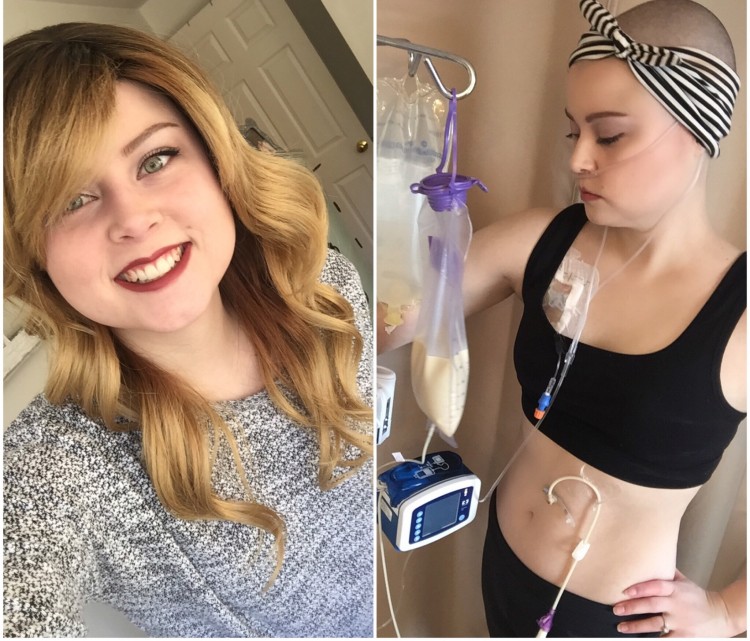 Chanel White blogs about her chronic illnesses, including mixed connective tissue disease and scleroderma, on her blog A Day in the Life of the Tube-Fed Wife and on Instagram. She's blogged and gone live on The Mighty, and last year revealed she would be undergoing a stem cell transplant. She kept her followers up-to-date on the difficult process, showing what it's like to experience improvements to your health after years of uncertainty.
"You conquered certain death, now it's time to face uncertain life," she wrote on Instagram.
No one really talks about transitioning back to reality. Why? It's what we all strive for isn't it? Suddenly you're faced with a future you didn't plan for. You used to live every day like it was your last, free of consequence. Now you have responsibility and commitments. You have to relearn how to live without the crutches you've become so accustomed to. It's beautiful and exhilarating and terrifying all at the same time.
Originally published: March 8, 2018