What It's Like Living With Pain After Blood Clots
---
I've worked so hard over the past few years as an advocate for fellow blood clot survivors to help them navigate their personal health and recovery journey. What I haven't done is shared enough about my personal experience with chronic pain, including post thrombotic syndrome, and disability following my battles with blood clots.
First of all, let's go over what blood clots are. Blood clotting normally helps prevent us from bleeding too much. A blood clot, however, forms when your blood thickens too much. Blood clots that form in the veins are known as deep vein thrombosis. If the blood clot breaks off and travels, it's known as an embolus. If the embolus travels to the lungs, it's known as a pulmonary embolism. It's important that we all discuss our individual risk factors and the common symptoms of blood clots with our doctors. If you are concerned you might have a blood clot, get immediate medical attention.
Blood clots are a leading cause of death and disability worldwide and the third common cause of vascular death after heart attack and stroke. In the U.S., many blood clot survivors will develop post thrombotic syndrome, which is often a long-term complication that can increase your likelihood of being granted disability. If you suspect you might have post thrombotic syndrome, consult with a knowledgeable vascular specialist.
I was first diagnosed with blood clots in March of 2013, when I was 11 weeks pregnant with my son. The blood clots were pretty extensive, going from the right side of my pelvis across to the left side and then going down my left leg and behind my knee. I had been experiencing lower back and left hip pain for at least a couple of months, believing it was because of the pregnancy, I brushed it off. The day I was diagnosed I was in excruciating pain and could barely stand up, let alone walk. I was given no pain medication when I was released from the hospital and was told I could return to work in a couple of days.
There was no way I felt comfortable returning to work, as I was still in excruciating pain and could barely walk. My obstetrician decided to put me on strict bed rest for the duration of my pregnancy. A week after my diagnosis, my husband took me back to the emergency room because I was in even more pain than I had been. The doctors in the ER were so understanding and kind and prescribed me a pain medication that they said would not harm my unborn baby. It didn't alleviate all of the pain, but it helped me handle it better.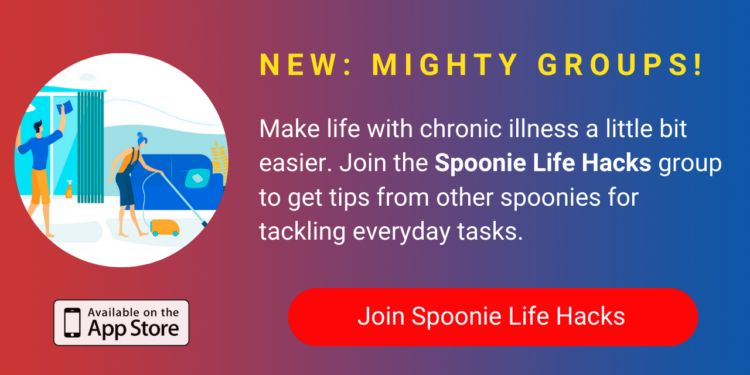 Several weeks later, my husband and I were excited to be having a more intensive ultrasound for the 20th week of my pregnancy. While the sonographer was checking the baby's measurements she was making small talk to help keep us calm. She asked what brought us to a high risk obstetrician, so I started telling her about my blood clot diagnosis and my experience. Things immediately spiraled downhill as she objected and dismissed my concerns about the pain I've been dealing with, because she'd experienced a superficial blood clot in her lower leg the previous year and she adamantly insisted that blood clots don't cause pain and I was faking. She had the audacity to bring one of her coworkers in to back her assault on my symptoms, which completely shocked and overwhelmed me. I left their office thrilled at finding out we were having a baby boy, yet completely crushed that a complete stranger basically called me a fake and a liar.
Fast forward to March 2014, which was when a knowledgeable interventional radiologist diagnosed me with May Thurner syndrome. That explained a lot of what was contributing to my ongoing pain. May Thurner syndrome is the compression of the left iliac vein by the overlying right iliac artery. I had to have clot busting surgery consisting of thrombolysis with tPA and mechanical thrombectomy followed by a lot of painful ballooning of several veins to help open them up. I also had stents placed in the iliac veins to help improve the blood flow. The knowledgeable specialist made a tremendous difference in my quality of life, because not only did he improve my health, but he understood what I was going through and he confirmed that my pain was real.
Several months later, the vascular specialist I'd been seeing diagnosed me with post thrombotic syndrome. I'd been suffering from ongoing pain even though he'd removed the blood clots and improved the blood flow in my lower body. I was constantly in pain and both of my legs would swell whenever I was on my feet. I was incredibly uncomfortable sitting in a normal position, even for a short time. I also couldn't wear anything on my legs that had an inner seam going down the left leg. I can't lay down with my left leg laying flat, as it increases my pain. I can't stand or sit upright for long periods of time. I'm most comfortable laying down with my legs elevated, but even then I'm still in pain. I barely sleep most nights, often waking up due to pain, if I'm actually able to fall asleep. Since my blood clots, I have not had a pain-free day, even with medication. I slipped into a deep depression.
Throughout the last seven years since my blood clots were diagnosed, I've had a few medical professionals dismiss my pain issues. Thankfully, I've found even more medical professionals that believe me, including a few that completely understand the pain I have and what contributes to it. In January of 2017, I was awarded disability, due to the pain and mobility issues I've experienced since my blood clots. I've been working with a knowledgeable pain management specialist who has been helping me with controlling my pain issues. I work with a knowledgeable hematologist to keep my risk factors for developing blood clots under control. I've also been working with a therapist to help me deal with my anxiety and depression issues I've been battling since having blood clots and pain issues.
If you're dealing with chronic pain issues, please know there is support for you out there. If you're battling with blood clots or post thrombotic syndrome, know that I understand what you're going through and there's support for you. Talking about the pain and how it affects all aspects of your life is so incredibly important. Don't hold it in and don't let others dismiss it or you. Your pain matters, and so do you.
Follow this journey on MT Survivor Mama
Originally published: January 12, 2021