Kelly Clarkson and Demi Lovato Talk About the Exhaustion of Living With a Mental Health Issue
---
What happened: Kelly Clarkson, a 38-year-old singer and former "American Idol" winner, hosted a candid conversation with Demi Lovato on Wednesday's edition of "The Kelly Clarkson Show." A pop music icon, Lovato, who has been open about living with bipolar disorder and addiction, started "Be Vocal," a campaign and website that urges people to speak out about their battles with mental illness.
In the interview, Clarkson divulged that she lives with depression, and explained that, as celebrities, sharing their struggles helps fans realize that they are not the only ones who face mental health issues. On "The Kelly Clarkson Show," she also emphasized that recovering from mental health issues requires a sustained effort for which there is no magic pill or quick-fix therapy session.
I love how open you are about mental health because I have similar issues, and I suffer from depression. I think a lot of people, especially in the creative world or just from childhood even, [are] kind of trained to just keep going and 'you can handle it,' especially as a woman it's like, 'Don't let them see you sweat.' — Kelly Clarkson
The Frontlines: By sharing their stories, Clarkson and Lovato are challenging the societal stigma that often follows people with mental illness. While a large subset of the population will struggle with mental health issues at some point in their lives, negative stereotypes prevent many from seeking help. In the media today, people with mental illness are portrayed as violent, incapable of being in romantic relationships and unable to contribute meaningfully to society – al of which are myths.
According to a 2004 study by the U.S. Centers for Disease Control and Prevention (CDC), roughly 50% of the population will have a mental illness at some point in their lives.
Just under nine out of 10 people with a mental illness in the U.K. say that "stigma and discrimination" have a negative impact on their wellbeing.
Due in large part to stigma, only half of people in the United States will ever seek treatment for their mental health conditions.
Get more on mental health: Sign up for our weekly mental health newsletter.
A Mighty Voice: Our contributor, Sam Lynn, wrote about how he tackled mental health stigma by speaking out at his wedding. "If the few words I said were heard by ears that didn't know anyone cared or understood, then I am happy. If the few words I said encouraged one person to Google mental health awareness, then they did their job. I was never going to change the world, but I might have made one or two people feel better, one or two people think. Although that may never be enough, it's a start." You can submit your first person story, too.
From Our Community:
Add your voice: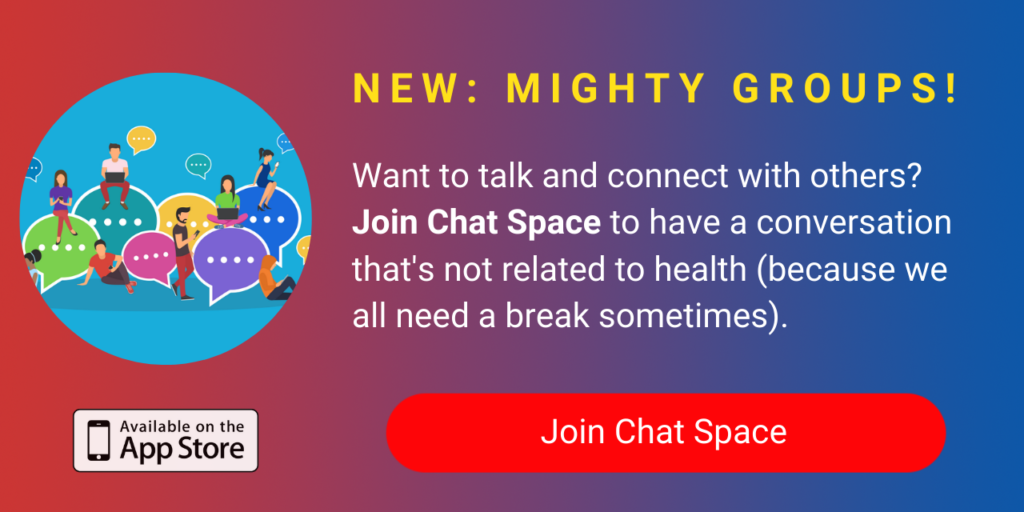 Other things to know: The following are Mighty stories that challenge the worst stigmas society perpetuates about mental illness. You may find them helpful:
How to take action: Want to end mental health stigma, but don't know how where to start? Lovato's "Be Vocal" website features stories and actionable ways to make a difference in one's community. Check it out here.
Originally published: June 25, 2020