The 'Sign' That Lets Me Know I Am Sliding Back Into Depression
---
It is early in the morning, I have hit the "snooze" button enough times to the point where I have maybe 20 minutes to get ready for work. I harness all my energy and get out of bed. I shuffle to the bathroom and look at my reflection. I see something barely human looking back. I flip my head over and gather all my hair on top of my head. I stand up right and twist the elastic band into the tangled mess that is my hair into a messy bun. This hairstyle is making its fourth appearance for the week. It crosses my mind that I should wear a headband to hide the grease that is creeping its way higher into my hair, but I decide against it.
The next morning, I finally took the shower I desperately needed. I was feeling better thinking that all I needed was a nice hot shower to lift my spirits. With my spirits higher and after getting myself dressed for work, I started the task of brushing my hair since it had been a while since I had actually done it. I picked up the comb and took one swipe. It got halfway and stopped. I yanked, cursed, pulled and ripped multiple strands of hair out. I tried again and got the same result; pain, a clump of hair and frustration. Hysterical sobbing soon ensued. I felt broken and defeated. In the end, it wasn't about the hair. It was what my tangled hair represented — my depression. My lack of self-care for myself had lapsed so badly that I hadn't brushed or washed my hair in at least a week.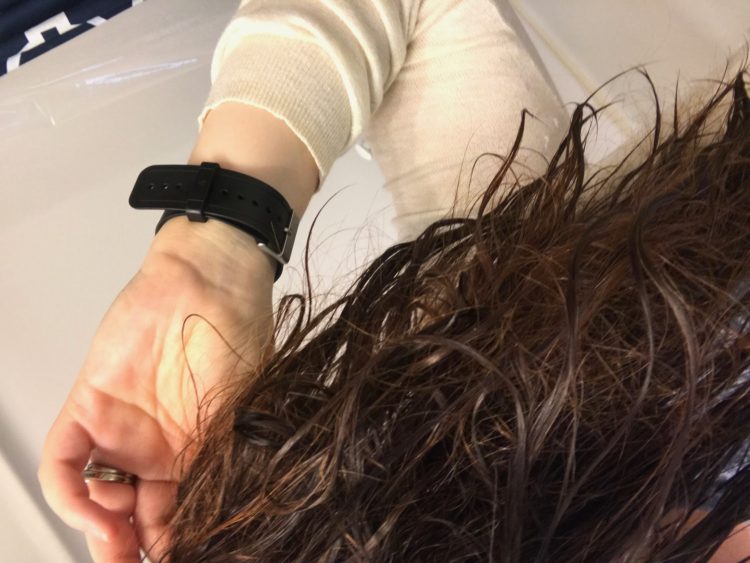 This, my friends, is my "sign" that I am sliding into depression. It comes off that I am able to keep everything together because my unruly, greasy, tangled and unwashed hair is tied away in a bun. It is almost as if as long as I can keep my unkempt hair a secret, no one will notice that I am slowly falling apart. For some reason it seems that if I were to show my tangled locks to others, I would disgust them or make them think less of me. It could be the stigma I believe is still out there for opening up about being mentally ill, or it could be my brain tricking me into thinking no one will care if I tell someone I need help.
But, I did tell someone this time. I called off work that morning. I made an appointment with my psychiatrist and called my husband to talk during his down time. The world didn't end, but the world didn't become rainbow and sunshine for me either. I was able to get through another day and practice some self-care I obviously needed. If you take anything from my story, take this — you deserve care.