Struggling to Heal Both Body and Heart as Someone With Chronic Illness
---
My heart is breaking. But my body has been finding healing. I have more energy, I can do more, my symptoms are lessening. But deep within me I have this ache.
Everything feels ironic being chronically ill. You see, it's usually the other way around: my heart is OK, but my body is breaking. Or really, both are breaking because of my body.
The early years of motherhood were stolen away by illnesses. Going undiagnosed for two years fighting to stay alive with severe postpartum depression and early stages of dysautonomia rearing their head.
At age 2, my daughter and I were forced to stop breastfeeding because I had to go on steroids. To this day—at age 6—she still asks for "mama" milk. We were not done with this beautiful bond though we were forced to be.
For a whole year of her life I couldn't hold her. Due to severe joint pain and doctors fearing future damage in not knowing what my body was doing I wasn't allowed to pick her up normally, let alone hold a tea mug without fear of dropping it because my hands were so fragile.
Somehow I went from being a healthy 25-year-old to a new mother to a breathing skeleton with a body behaving more like an 80-year-old woman with severe health issues.
Many of the early days of motherhood were spent pleading with friends and family for help because I couldn't manage to take care of myself, let alone my toddler. Chronic illness stole away my first few years as a mother.
I had daydreamed of running with my daughter, playing rough and spending endless hours in the warmth of the sun freckling our skin exploring together. Most of our days looked more like surviving instead of thriving.
I had to muster up enough energy (or sometimes couldn't even do that) just to make our meals and keep her safe, as I was unable to do typical tasks most mothers could do. I know most mothers can relate to this, but when you add chronic illness to this level of first-time motherhood, it takes it a step deeper. This is a deeper sorrow that I would wish on no one else to have to experience in their lifetime.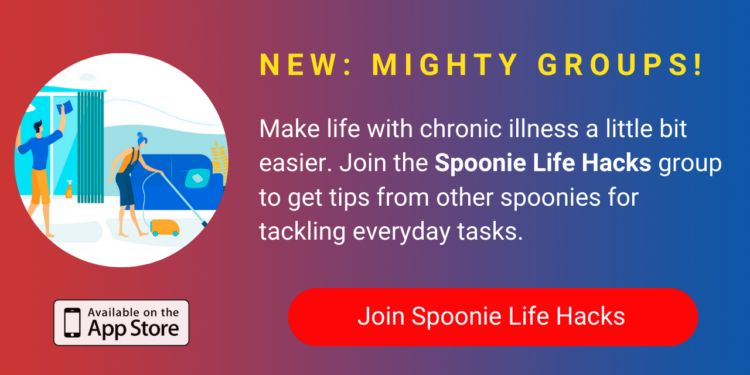 Now, six years into this journey of motherhood, I find myself healing. I have more energy than I've had throughout my late 20s, which isn't saying a whole lot compared to most twenty year olds, but a lot for someone with dysautonomia. I can run and play with my daughter, but now I've also become the sole provider for our family.
COVID-19 has left my husband's artistic career on hold because his industry practically disappeared, so he's now become the stay-at-home dad, finishing our daughters schooling and caring for her as I pivot my elopement and couples photography business to thrive in this new climate.
I find I have energy to do computer work for eight hours a day. Something I never thought I'd be capable of again. But instead of great rejoicing at my healing journey, I find deep grief.
Grief that while I am well, I am working harder than I ever have (don't get me wrong, I am super passionate about my job) — and a deep part of me feels cheated that when I am finally energetic enough to explore and wander in the wild with my daughter, it's not me who gets to enjoy this life with her, but my husband.
The energy I wish I had as a mom in her early years was left to fight for my life, and now it's fighting for my livelihood.
I say, again, ironically — as my body finds new life, my heart finds new ache.
Originally published: July 21, 2020