How Painting Has Become My 'Weapon' Against Chronic Pain
---
For the last ten years, I've basically tried to escape the heightened pain in my body, due to a rare skeletal disease called Klippel-Feil syndrome (KFS), which namely affects my upper spine, but carries issues throughout my musculoskeletal system. I've gone to a slew of medical specialists, but KFS is a rare disease and has no specific FDA-approved treatments. Much of what has been offered simply has not worked for me. I am sure many of you can relate.
The pain without adequate relief makes me fidgety and anxious, which makes it hard for me to stay still, even when my body is hurting and exhausted. Head pain for me is through the roof.
I wish I could walk into a room and find that the pain stayed in the room I came from, so I'm walking around more than I should with two deformed knees and a head that feels like the weight of a concrete block.
The pain keeps up. I'm moving, so when you see me, you have no idea I'm living in relentless 24/7 pain.
I've accepted that I'll wake up and fall asleep in pain. I use what has helped, a pain toolbox of sorts.
I also try to do things that help my body, which is constantly running too fast on the inside, to wind down. I try to read as an outlet, which is hard with chronic head pain.  One unusual thing in my toolbox is watching a live safari that is broadcast from South Africa two times a day, called WildEarth on YouTube. Watching and learning about wild animals, elephants, zebras, leopards, and giraffes in real time, living at a carefree pace helps me "escape" and soothes me. Watching videos like this might help you to slow down a bit too.
Yet lately I've rediscovered an old love. While at my headache specialist last month, she said, "How are you doing? You seem in a better place than last time." I paused, and remembered. Yeah, last time wasn't good. Not at all.
Then I realized I was beaming. I joyfully explained that I've started to paint.
I was amazed at just how happy I felt just sharing about it. We still worked on a new medication and treatment regimen because the constant pain has not subsided, but I had another weapon – paint!
A-ha, there is more to me than the rare disease that changed my life.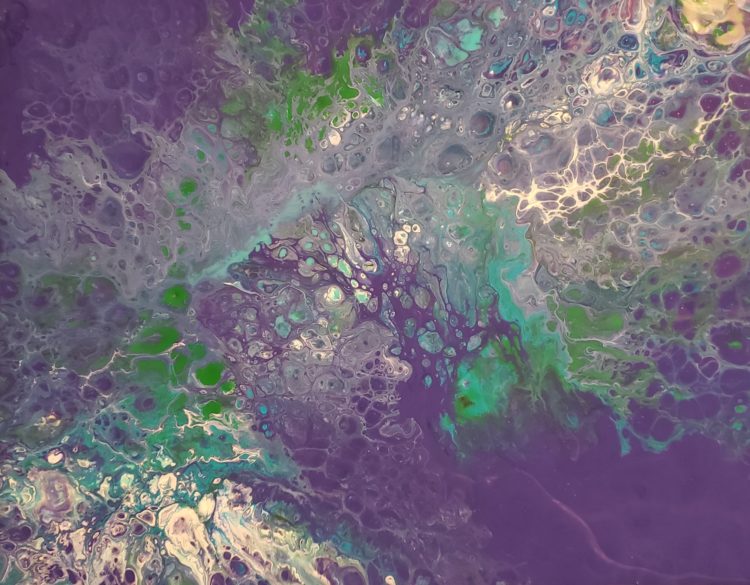 My study in college was fine arts, with a focus on interior architecture. My career is interior design. Drawing has always been my main enjoyment, with minimal painting here and there. I've always been very precise with my artwork. Then life got busy — and painful — and I stopped.
But this? Painting in a free flowing way, where paint gets all over the place, and all over me –think Jackson Pollock — has been a relaxing release. When my head pain can handle it, I let the paint fly! Lots of paint. Lots of color. The mess is full-on reckless abandon.
Fortunately, an architect friend gave me a huge old drawing table years ago that's just been waiting for me in my basement. Now, it greets me and we get down to business. No perfection, no rush, no demands, no judgment — only free flowing creativity. I am in the zone again, tapping into a big part of who I was. Who I am. For a window of time, I'm escaping from everything. To some extent, even pain. Afterwards, I've found that sharing my work in short videos along with soothing music on social media has been a rewarding interaction. It's proved to be an escape and peaceful pause for others as well.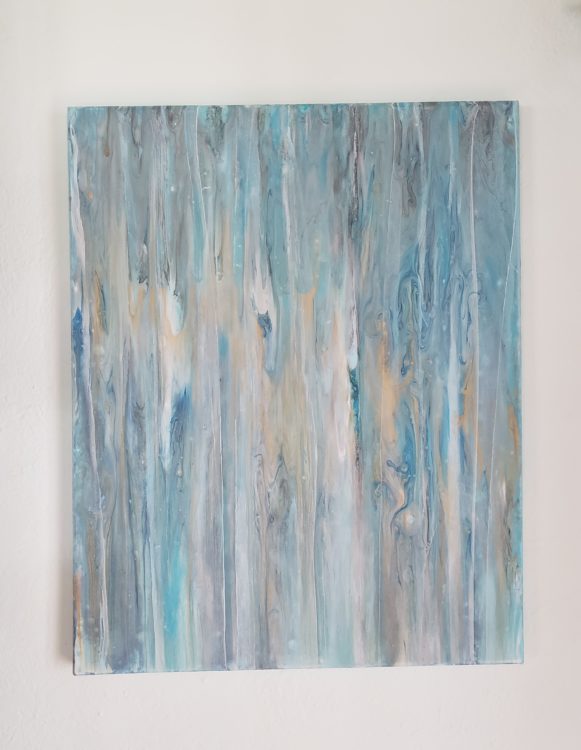 I bet there's a part of you that's gone dormant. What did you once enjoy that you might try again? Maybe an adaptation of an old love?
My hope for you, if you are dealing with rough, rare, chronic medical conditions, is that you also find something, or dust off what's personally rewarding for you. Those things that give you satisfaction, help time go by, and remind you of who you are, can make a world of difference.
It's your own personal therapy. Your new "weapon."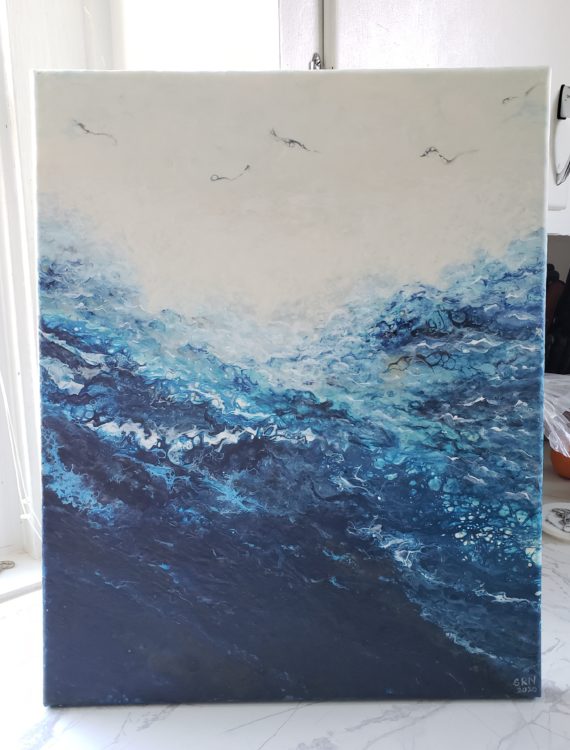 To find support living with KFS, visit KFS Freedom.